Valentine's Day is just around the corner. While we show our kids love in a million little ways throughout the year, Valentine's Day is an opportunity to give them an extra dose of love.
Here are 5 ways to show your kids love this Valentine's Day.
Surprise them with a Valentine's Day breakfast.
Go to the dollar store for some cute valentine's day themed plates, cups, heart balloons, red streamers, a fun tablecloth, and whatever other fun decorations you can find. Decorate the night before while they are sleeping and when they come down for breakfast, you can surprise them with a festive Valentine's Day breakfast.
This post may contain affiliate links. As an Amazon Associate I earn from qualifying purchases. For more information, see our disclosure.
For an extra touch, use a cookie cutter to cut pancakes, waffles, or French toast into the shape of hearts, or have heart shaped Cheerios (you can find them in stores for Heart Health Month in February).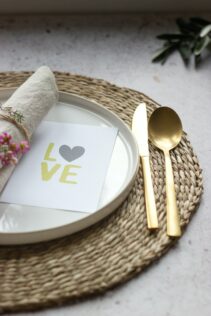 Decorate their door with love notes.
This one requires a little bit of planning, as this activity is fun to begin on February 1st. Using pink or red construction paper, cut out a large heart (around 10 or 12 inches). With a marker, write "14 reasons why we love______(insert child's name). Then on each day leading up to Valentine's Day, add a smaller paper heart (about the size of your hand) that lists a reason you love your child.
You can hang these notes before they get up for the day, or while they are away at school. This is a very low-cost (find the paper at the dollar store and in your paper scraps) and simple activity, but it is something you can do year after year.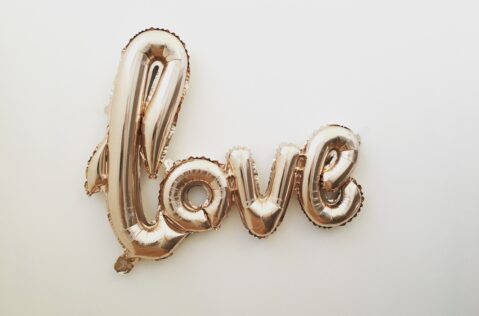 Give them a valentine card with a letter inside.
This can be a nice activity to do for an older child. No matter how old we get, we never stop needing to hear words of affection from those we love. Even moody teenagers will appreciate receiving a thoughtful letter from a parent, even if they don't say so!
Show your love with a heart-shaped treat.
Many years ago, I found a heart-shaped cake pan around Valentine's Day. The first year I had it, I made my husband a heart-shaped cake for Valentine's Day. Since then, I have used it for many other treats including Jello treats, a Rice Krispie treat mold, and heart-shaped brownies.
Really, any recipe which calls for a smaller pan can be used for this heart-shaped pan. If you can't find one at the store, pick one up on Amazon. There are many reasonably priced options.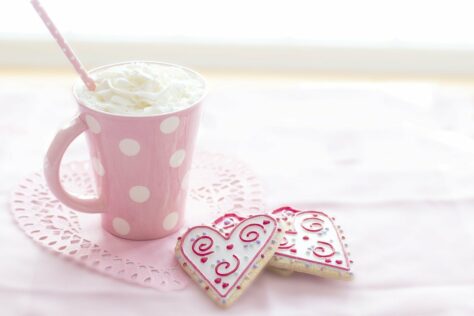 Learn their love language.
This can take some time and isn't something only to be done around Valentine's Day, but I wanted to include it in this list because it such an important part of making our kids feel loved.
You may have already heard of the book The Five Love Languages written by Gary Chapman. In this book, Chapman talks about the 5 ways in which love is usually expressed in a relationship: acts of Service, words of affirmation, physical touch, quality time, and gifts. This list applies to both adults and children.
We all have our own unique ways of expressing love and oftentimes, how we show love to others is an indicator of the way in which we would like to be shown love back. However, sometimes how we are showing love to our kids doesn't always match up with the love language they need to receive in order to truly feel loved. Learning your child's love language and making the extra effort to offer them love in that way will help fill their emotional love tank.
Chapman wrote a follow-up book specifically to address this topic called The Five Love Languages of Children. (Also available in a teenager addition!) Try to notice how your children show love to you.
Are they constantly hugging you or wanting to be physically close to you? Then their love language might be physical touch.
Here are some ways to use the physical touch love language.
Cuddle up on the sofa and watch a show together.
Hug and kiss them when they leave for school and when tucking them in at night.
Give them a high five when you see them doing something positive.
Do they always tell you how pretty you look or give you other compliments? Then words of affirmation might be their love language.
Here are some ways to use the words of affirmation love language:
Put an encouraging note in their lunchbox.
Tell them often how much you love them.
Tell them when they have done something well.
Do they often ask you to play with them or say, "Mom, watch this!" Then quality time might be their love language.
Here are some ways to use the quality time love language:
Stop and make eye contact with your child when they come up to talk to you.
Schedule time with each of your children individually.
Surprise your child with tickets to a special show.
Maybe your child is constantly making things for you, or they might have a hard time getting rid of certain toys long after they have outgrown them. Then gifts might be their love language.
Here are some ways to use the gifts love language:
Make a mental note of something your child asks for and then surprise them with that thing later on.
Leave a card or something you make for them on their pillow.
Hide a small gift in their lunchbox.
Does your child grab you a blanket when you mention you are cold? Does he/she ask for help with little things like tying his shoes even though they know how to tie them? Acts of service might be their love language.
Here are some ways to use the acts of service love language.
Help your children with their homework.
Wake up early and make them a special breakfast.
Help fix broken toys.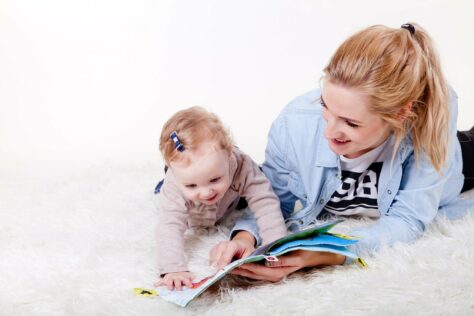 Show your kids a little extra love the Valentine's day! It will be fun for you and they will absolutely love it! Happy Valentine's Day!
P.S. Looking for some fun Valentine crafts? Check out this article.