Valentine's Day is a special time to celebrate the love we share with our family and friends. Holidays give us a perfect excuse to dust off the craft supplies and get our kiddos creative juices flowing! Here are three fun and easy Valentine's Day crafts you can do with your kids to celebrate this special holiday. These are mostly geared for younger kiddos, but older siblings can always help with prep and/or assisting their younger siblings.
Fingerprint Hearts
This post may contain affiliate links. As an Amazon Associate I earn from qualifying purchases. For more information, see our disclosure.
This is an activity that actually works well for a variety of ages. Write in a special message, frame it, and you have a cute personalized gift for teachers, friends, grandparents, and other loved ones.
Supplies
white paper (Card stock or a thicker paper works best. You can also purchase small canvases to use for this craft.)
assorted craft paint (I used acrylic craft paint, but feel free to use other types of paint.)
scissors
plate
pencil
markers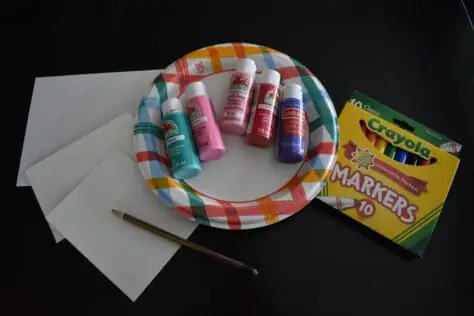 Directions
Pour a little of each paint color onto the plate.
If you have smaller kiddos, you can mark where each fingerprint should go to help them form the shape of the heart.
Have your kiddo dip their pointer finger in paint and apply the paint onto the paper. Continue this process until you have completed the shape of the heart.This is where your kiddos can get creative with color choices, patterns, mixing colors, etc.!
Using markers (or whatever you would like), write a special Valentine message inside the heart.
Trim around the heart if you wish.
Valentine's Day Craft Door Decor
This cute door decoration can be made smaller or larger, depending on where you want to hang it.
Supplies
large paper heart (if your kiddos are a little older, they can practice cutting out their own hearts)
4 smaller paper hearts
4 strips of paper (about an inch wide)
glue
markers
yarn, googly eyes, stickers (optional)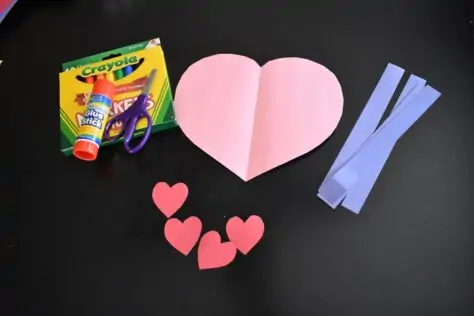 Directions
Fold four strips of paper into an accordion fold
Glue all four strips of paper to the back of the heart (2 for arms, 2 for feet)
Glue each smaller heart onto the ends of the folded strips.
Draw a face on the heart with markers or use other materials to create a face (yarn, googly eyes, stickers, etc.
Beaded Heart
This activity helps kiddos practice their fine motor skills while making a cute craft.
Supplies
pipe cleaners
yarn or string
pony beads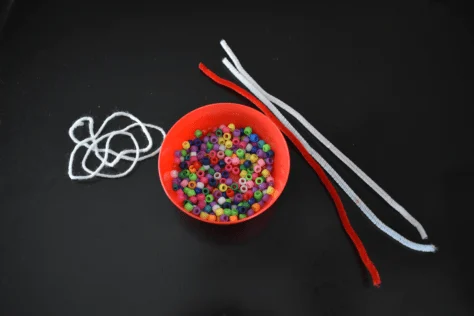 Directions
String pony beads onto pipe cleaner (leave about 1/2 inch on each side open).
Form into a heart shape and twist together the ends of the pipe cleaner.
Tie on a small piece of string or yarn.
***If you don't want to use pony beads or don't have any on hand, another option for this craft is to twist two pipe cleaners together and then form this twisted cord into the shape of a heart.***
I hope this Valentine's Day is full of love, happiness, and some time spent crafting with your kiddos. After all, nothing says "I love you" like spending quality time together!