It's time to ready your home for the holiday filled with hearts and lots of love. Here are a few quick and easy ways to decorate for Valentines.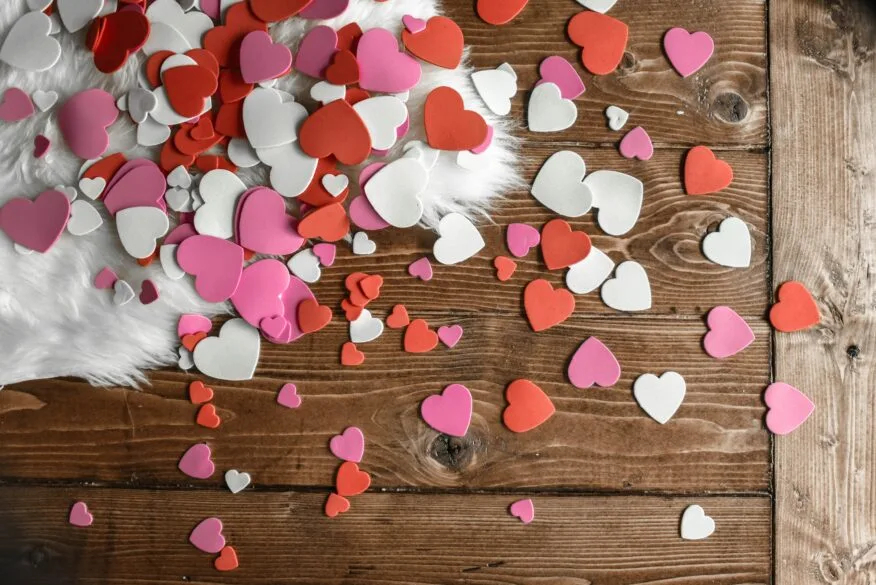 Simple Ways to Decorate for Valentine's Day
Leave the Red from Christmas Up for Valentines
As you start to take down your Christmas decorations take a look around and see what can be repurposed for Valentines.
This post may contain affiliate links. As an Amazon Associate I earn from qualifying purchases. For more information, see our disclosure.
Red floral decor from Christmas would be perfect in filling your house with red for Valentines. So don't put away your red berry garland just yet.
Got any red Christmas lights? Find them a fun new home as a Valentines decoration.
Even your red Christmas ball ornaments would look festive in February sitting in a bowl or in a glass vase.
If taking the Christmas tree down in heart wrenching for you then why not leave it up? Just swap out your ornaments for some hearts or tie on some red/pink patterned fabric and TADA you have a Valentine's tree.
Free Printable Valentine's Day Saying
You can use a new frame, an old frame or even a frame that is already in use. When you add a Valentines saying to it you have an easy and quick Valentine decoration.
Feeling artsy or crafty? Make your own DIY Valentine's Day artwork to sit in the frame.
Got a colored printer handy? Then you can easily print a free Valentine's Day saying for your frame.
Checkout this website Eighteen25 for some free printable Valentines subway art.
If you are into the chalkboard look then Classyclutter.net has the free printables for you.
It was hard to decide between all the free printables out there but I landed on this beauty from prudentpennypincher.com.
Jars Full of Valentines Candy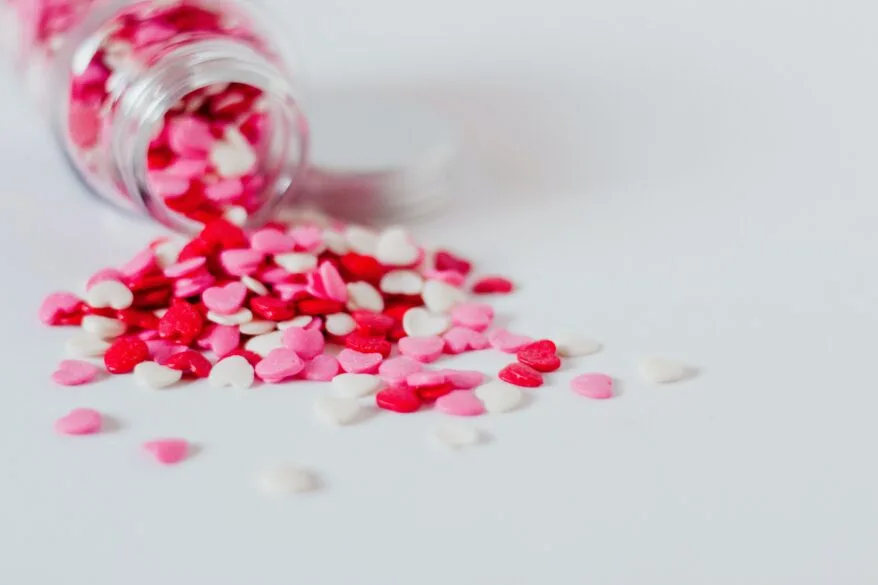 What's easier than filling jars with candy? It's a super simple and quick way to decorate for Valentines day.
We all seem to have Mason jars lying around so grab one or several to fill. Use big and small.
Have some small clear vases. Pull them out and fill those up with candy as well. Or be ambitious and grab the big flower vases to fill.
The hardest part about this decoration is deciding which candy to use! Will you choose a mix of pink, red and white colored candy? Maybe you'll want to do a jar of each color. You can use heart shaped candies or just candy with the right color wrapper. The choice is yours.
Decorate for Valentine's with Valentine Pillow Covers
Moving on to decorative pillows. You can put them to good use in helping you decorate for Valentines.
During the Valentine season you can easily find in stores or online some fun festive love filled decorative pillows to add to your decor and fill your house with hearts and love.
Already have decorative pillows? Go ahead and add a festive pillow cover to them. You could even leave out your Christmas pillows and put a Valentine pillow cover on them.
Pillow covers are super easy to find online and in stores. Check out these below that you can find on Amazon.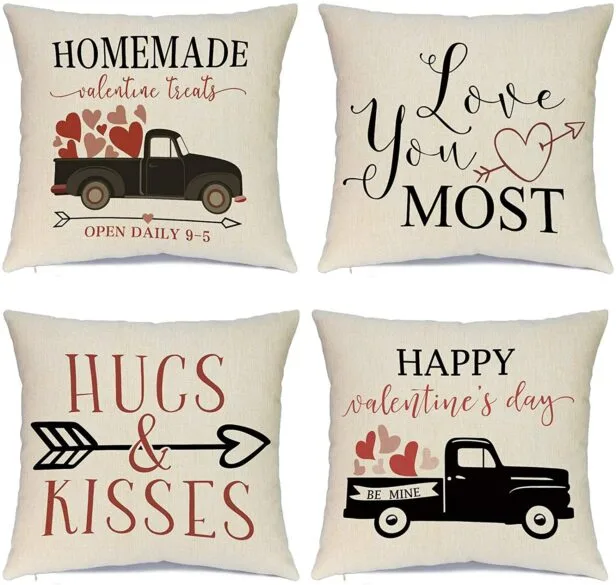 Easy and Quick Paper Hearts
What's more Valentines than hearts? They are a quick and easy way to make your house feel super festive and decorated for the holiday.
The easiest way to add hearts to your house is to grab some paper and start cutting. You can use construction paper, patterned craft paper or just white paper and add color to it yourself.
This is the perfect decoration to get the kids involved with. You can free had the hearts or use a template.
Want to add another level of love? You can write kind messages on the hearts or put on them things that you love.
A great place to put hearts with kind messages is on doors. It can be your front door or a child's bedroom door. Everyone loves a "heart attack" with lots of lovely things written about them all over their door.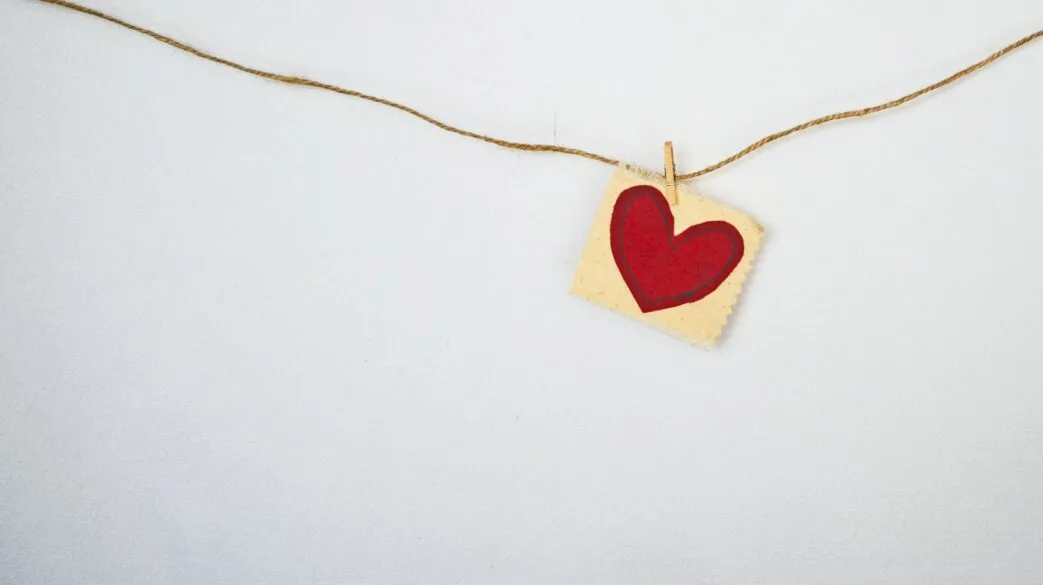 Turn some of those paper hearts into garland. You can use things like string, yarn or jute to hang your hearts from. You can attach your hearts with tape, staples or tiny clothes pins.
Then hang it from your mantle, across a doorway or above a bed.
You can also stick some of those paper hearts on frames in our house. This would be especially fabulous if it was on a frame with your wedding picture or a picture of your kiddos.
Decorate with a Valentine's Doormat
Why should inside have all the fun? Take your decorations and head outside. Not only would this be a great place for those red Christmas lights but it is the perfect time to add a doormat.
The doormat is one of the first things guests see when they come to your home. So welcome them with lots of love and this easy and quick way to decorate for Valentines.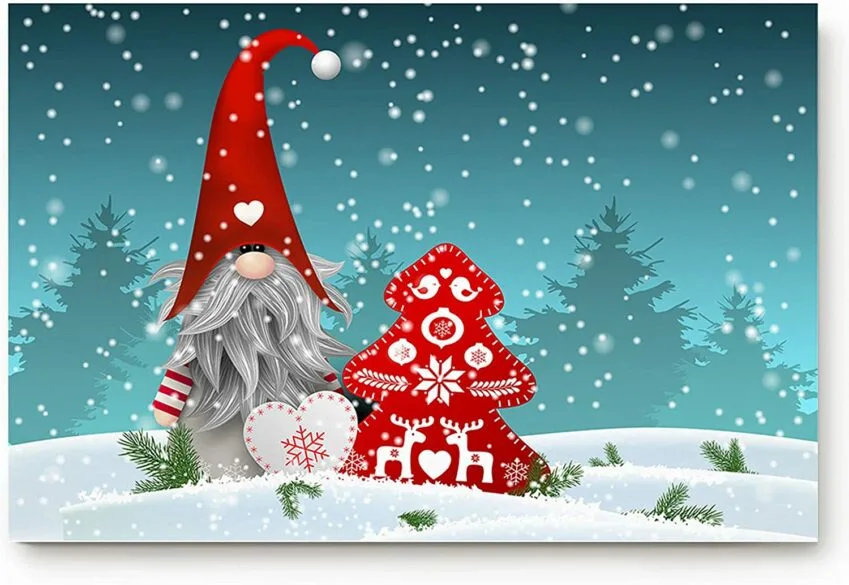 This adorable doormat that can be purchased on Amazon could be used for Christmas and also stick around for Valentines.
Are you into personalized things? Then you are going to need a personalized Valentines doormat! Check out this cute doormat from WorksOfHeartDesign Co.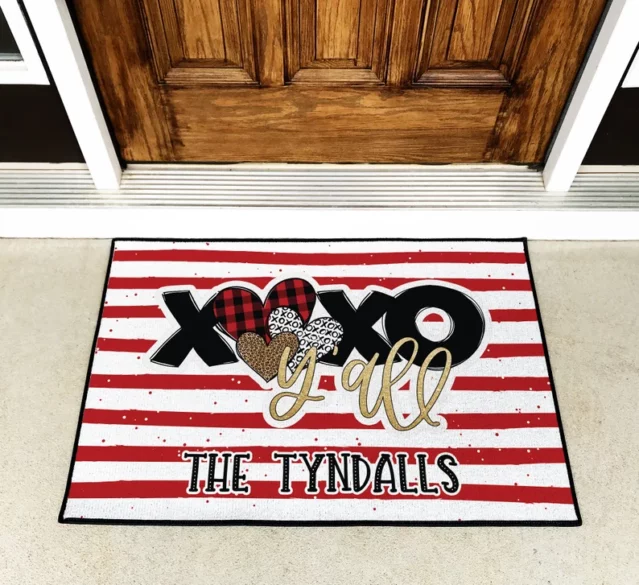 Add Some Flowers
Next to hearts flowers seem to scream, "VALENTINES". So an easy and quick way to decorate would be to add flowers to your home.
You can grab a bunch of flowers at your nearest Costco and add them to a vase at home. Or purchase a flower arrangement already in a vase.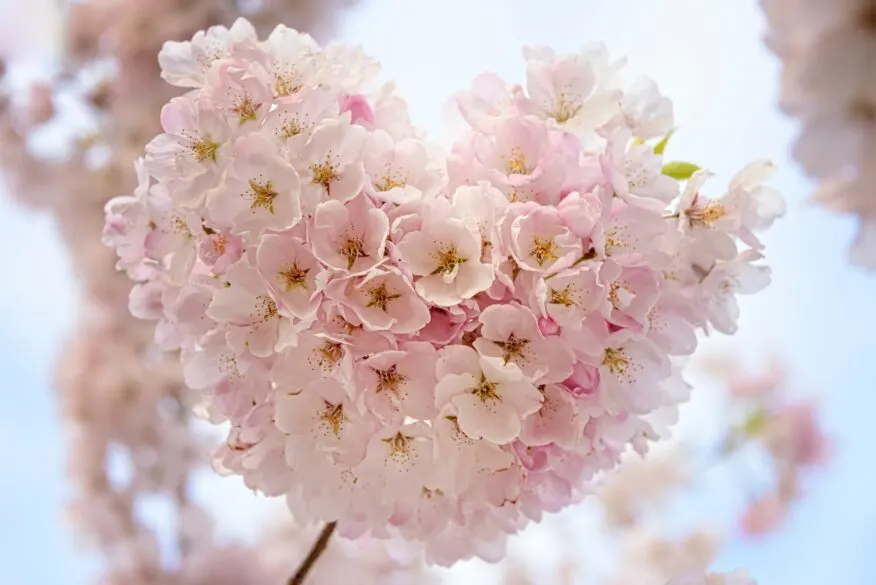 If you live where things are still blooming you can pick something from your own yard and add it to your home.
Fake flowers can give you the same Valentine feeling so don't be afraid to visit Hobby Lobby or another craft store and add them to your home.
Don't let the holiday where we get to celebrate love pass you by without trying one of these easy and quick ways to decorate for Valentines. Whether you leave up some Christmas, add some candy or hearts you are sure to feel the LOVE this season!