Springtime is peak strawberry picking season for many parts of the country. People flock to farm grown and wild strawberry fields to gather up pints of the delicious red fruit. If you are like me, as much as I enjoy picking and eating the berries, I also find it difficult to eat all of them before they go bad. Besides freezing them, there are some other fun dishes that you can make with all of those leftover strawberries. Check these out:
Strawberry Rhubarb Pie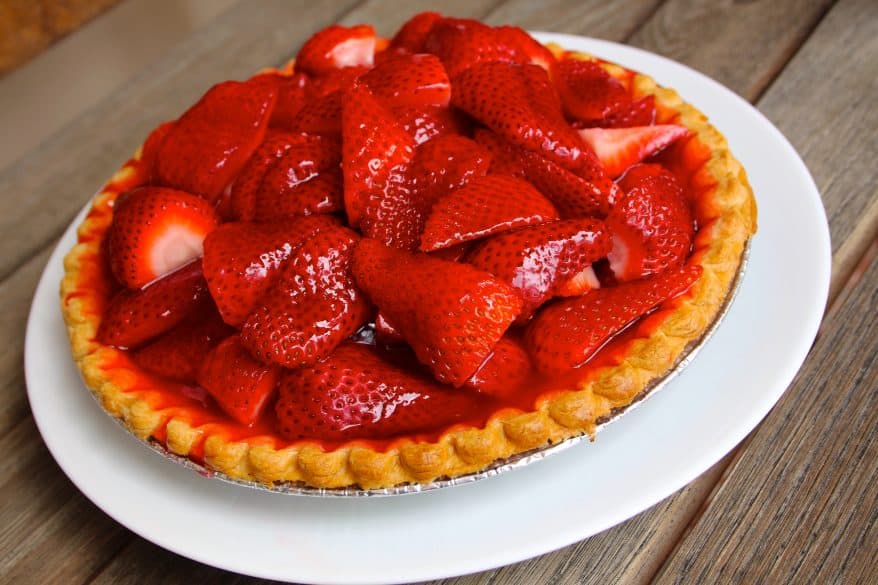 This post may contain affiliate links. As an Amazon Associate I earn from qualifying purchases. For more information, see our disclosure.
Like so many forgotten recipes passed down from family member to family member, strawberry rhubarb pie is a delicious way to use up extra strawberries and bake a much-loved dessert of the past. You can use a store-bought pie crust or make your favorite one from scratch for this recipe. With some other simple ingredients – white sugar, all-purpose flour, fresh rhubarb, butter, and egg yolk, you can whip this pie up in no time. Strawberry rhubarb pie tastes wonderful with some fresh cool whip or whipped cream on top. Even better, you can use up to 2 whole pints of strawberries with this recipe!
Yogurt and Strawberry Parfaits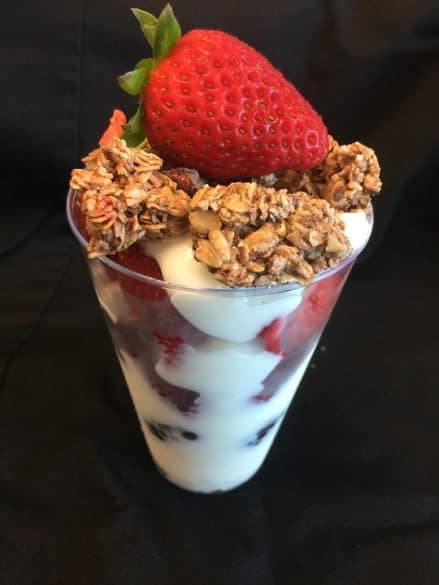 Parfaits make a delicious snack or breakfast for everyone in the family. All you need for this is your favorite kind of vanilla yogurt, some granola and your fresh cut up strawberries. In a tall glass or cylinder type bowl layer the yogurt, granola, and strawberries until you reach the top. You really can layer them in any order that you want. You can serve the parfaits right away or put them in the fridge for another time. However, if you want the granola to be crunchy be sure to serve it right away.
Muffins with a Twist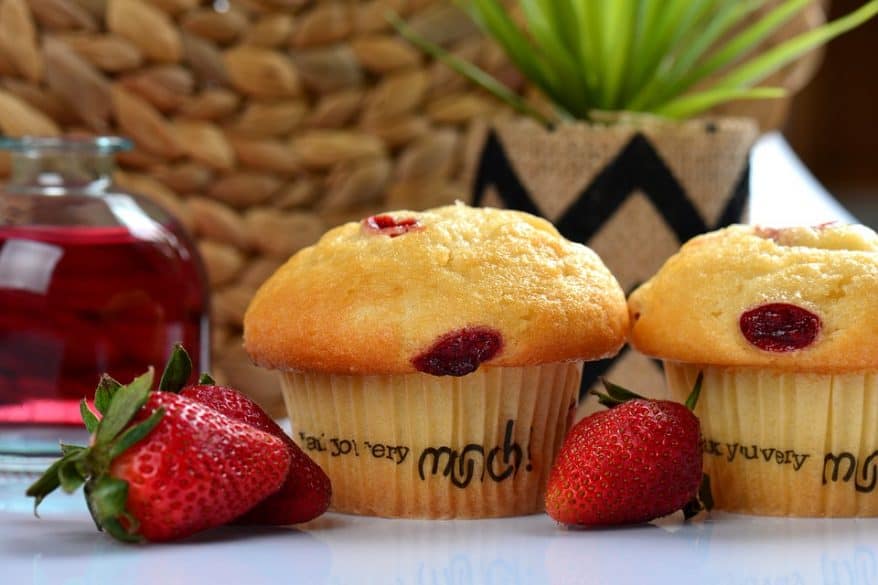 Pick up a box of your favorite plain muffins or follow your favorite recipe to make them from scratch. Off to the slide cut several strawberries into very small pieces, almost minced and pour them into a small bowl. As you pour your muffin batter into baking tins, liberally add the minced strawberry pieces into the mixture. Doing each muffin individually will ensure that each one will have plenty of fruit within it. You should add about a teaspoon of berries into each muffin, double that if you are making larger muffins. Bake the muffins for the required time that the box or your homemade recipe calls for and when they come out of the oven you will have delicious strawberry muffins to enjoy. For another fun idea, put a thin layer of vanilla icing or frosting on the muffins to make them even tastier.
The Perfect Pair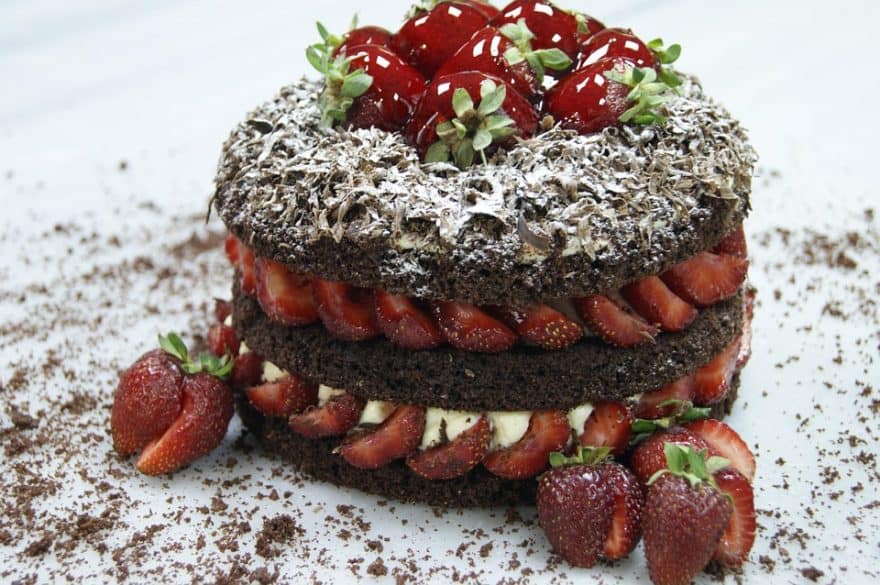 Not every strawberry recipe has to put the fruit front and center. Nothing goes better with strawberries than chocolate, right? Consider baking your favorite chocolate cake and adding a layer of strawberries between round cakes. If you top it off with chocolate frosting, you are in for one delectable dessert that people will keep coming back for more. If cake isn't your thing, strawberries also pair well with chocolate mousse, pudding or even brownies too. Get inventive with the combination. It's really hard to go wrong with the classic pair of chocolate and strawberries
A few other ideas for cut up strawberries: add them to cereal, make smoothies, add a strawberry or two to a glass of your favorite fruit-flavored wine or add them together with your other favorite fruits to make a yummy fruit salad. Have a wonderful strawberry picking season!