Small laundry rooms can be a challenge, especially when you have lots of little clothes to keep clean. To keep your small laundry room organized and uncluttered, check out these space-saving tips:
Install a Wall Hanging Drying Rack
To save space, purchase or make a wall hanging drying rack. Instead of lugging out a big, expandable drying rack and setting it up when you need it, you'll be able to simply fold out your drying rack that's mounted to the wall. These come in lots of styles and sizes, or you can make one yourself that fits your space perfectly.
Add Cabinets or Shelves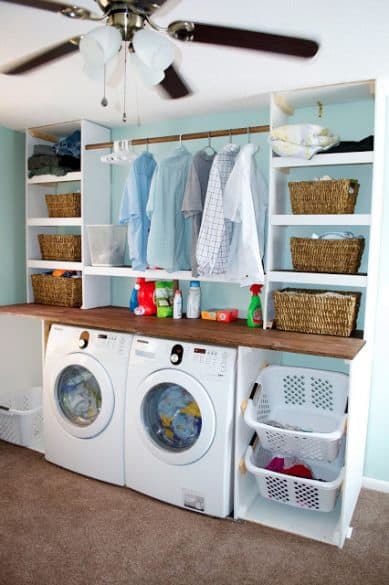 This post may contain affiliate links. As an Amazon Associate I earn from qualifying purchases. For more information, see our disclosure.
A great way to keep your washer and dryer tops free from clutter is to add cabinets or shelves above. Make a list of everything you regularly store in the laundry room before deciding what type and size of shelves or cabinets you'll install.
Ditch the Ironing Board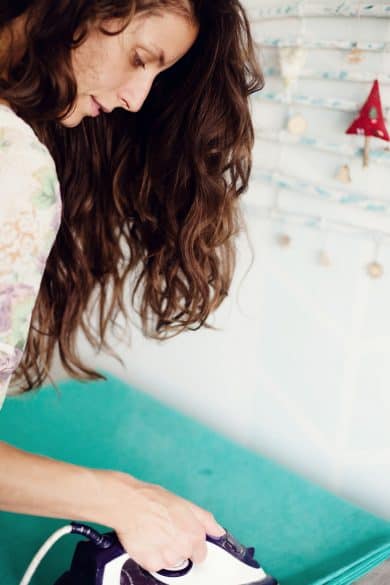 Another item that takes up tons of space in a small laundry room is the ironing board! It's time to ditch it and replace with something smaller. Purchase a smaller size ironing board or an ironing mat. Ironing mats go are heat safe and fit on top of your washer or dryer for quick ironing jobs. When you are done, simply roll up and store.
Utilize Wall Space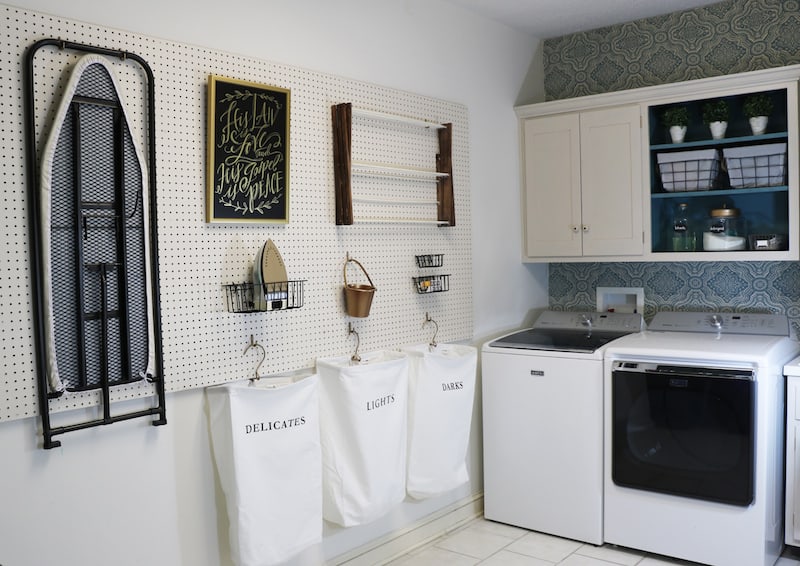 If you have a small laundry room, utilize your wall space. If there isn't room for a stand up hamper, buy a fabric one and attach it to the wall with a hook. Get mops and brooms off the floor by hanging them on a peg board or hooks on the wall. Add shallow shelves to hold lost socks, cleaning bottles, and fabric softeners.
Keep On Top Of The Laundry
The best way to keep clutter out of the laundry room is to keep on top of the laundry. Wash it, dry it, fold it and get it out of there! Check out our tips staying on top of laundry here.
Time to get started with these space saving tips! Start by de-cluttering, then make a list of just the essential items you need in the laundry room. Once you do that, you're ready to add shelves, hooks, and anything else you might need to utilize all the available space in the room.