Whether you're planning on a beach vacation, or just dreaming of one, here's a quick DIY project for getting all your sunglasses organized.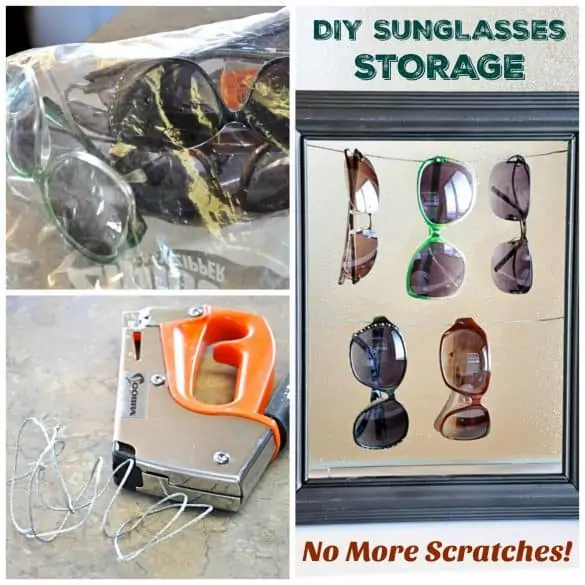 This post may contain affiliate links. As an Amazon Associate I earn from qualifying purchases. For more information, see our disclosure.
I am a sucker for knock off sunglasses myself, and my stash has sadly been living in a ziplock bag. But I've been disappointed too many times to take one out and see new scratches from the glasses hitting each other. So, I finally decided to do something about it, and hang my collection with order, and not ruin another pair again!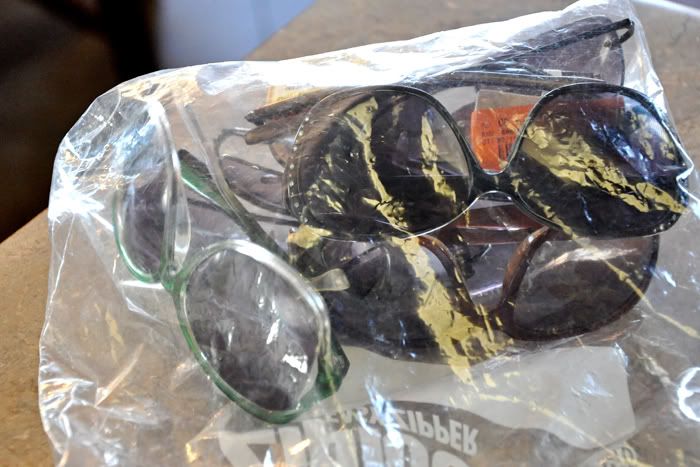 The first thing I did was picked up a cheap 8×10 frame at a local thrift store and painted it black.

Then I grabbed my staple gun and some picture hanging wire from a local craft store. If you don't have a heavy duty stapler a glue gun would also work.

I stapled two 10 inch pieces of wire to the frame. One at the top, and one at the middle. If you use hot glue, use a generous amount.

It should look something like this. Pull the wire as tight as you can. If it's a little loose no worries.

Next hang up your sunglasses!

A larger frame will obviously hold more sunglasses.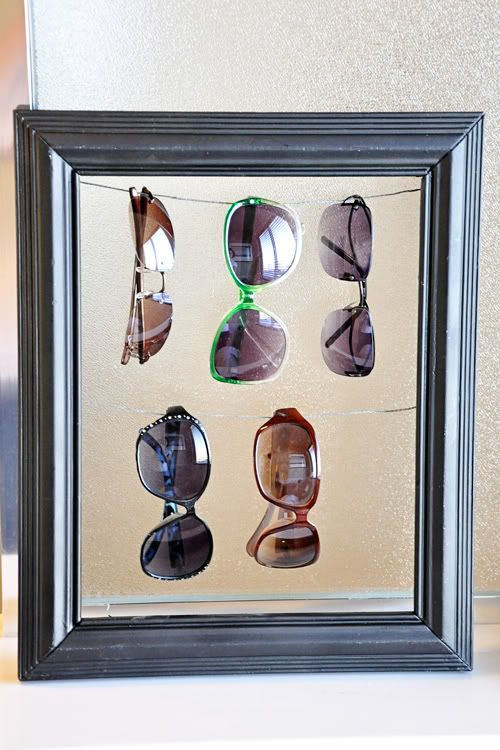 That's it! Easy peasy! This is great to hang in a bathroom or closet.