The beach is a great place to make some summer memories your children will never forget. But a beach day with kids also comes with a few complications: sand, sunburns, hungry tummies, and a full day away from the comforts of home. Don't let the logistics take away from the fun – here are a few tips for a relaxed and easy beach day.
1. It's all about the beach blanket
If you've ever laid a few towels on the sand, you know it only takes about 30 seconds for them to be a jumbled, sandy mess. Instead, invest in a quality beach blanket. We love this one from Amazon specifically designed for the beach. It's affordable, large enough for the whole family, and comes with metal stakes to keep it in place.
This post may contain affiliate links. As an Amazon Associate I earn from qualifying purchases. For more information, see our disclosure.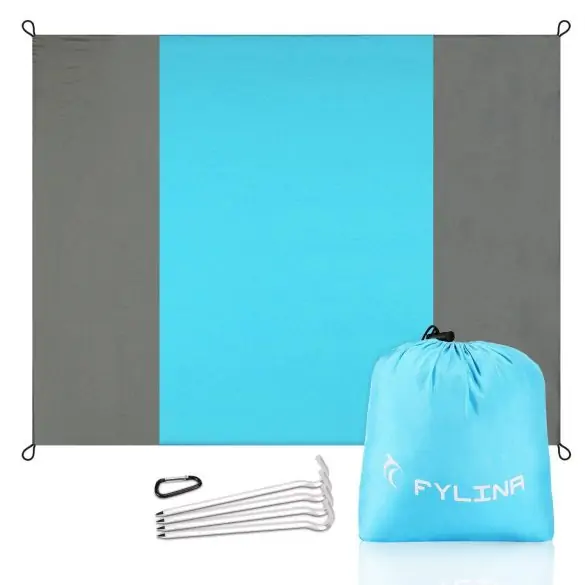 2. Bring your own shade
You've probably seen a version of this Coleman Day Tripper Beach Shade at your kids' little league games. No more messing with a flimsy beach umbrella. These tents are easy to pop up and usually come with their own carrying case. They create a perfect shady spot for when your kids need a break from the sun, or when little ones need a nap.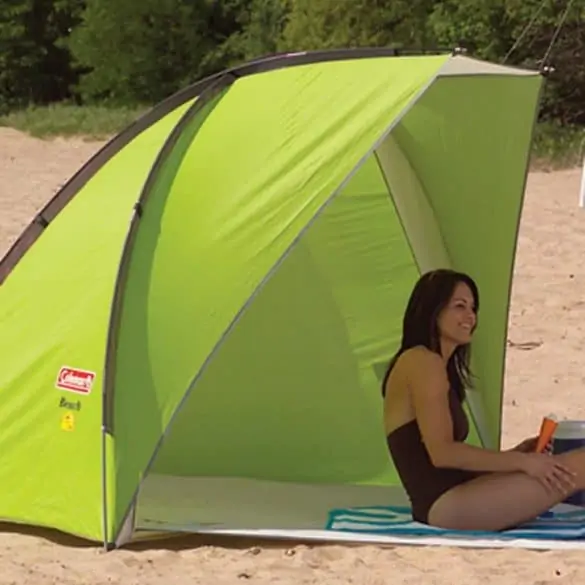 3. Sunscreen, Sunscreen, Sunscreen
Obviously, sunscreen is a no-brainer when it comes to kids at the beach. But be sure you're following all the right guidelines. Choose a sunscreen that's at least SPF 30 that screens out both UVA and UVB rays. Cover all exposed areas (especially easily overlooked places like ears, tops of feet, backs of knees, and hands) and put on the first coat 30 minutes before you arrive at the beach so their skin has time to absorb it. Re-apply at least every two hours. Handy tip: set an alarm on your phone so you don't forget!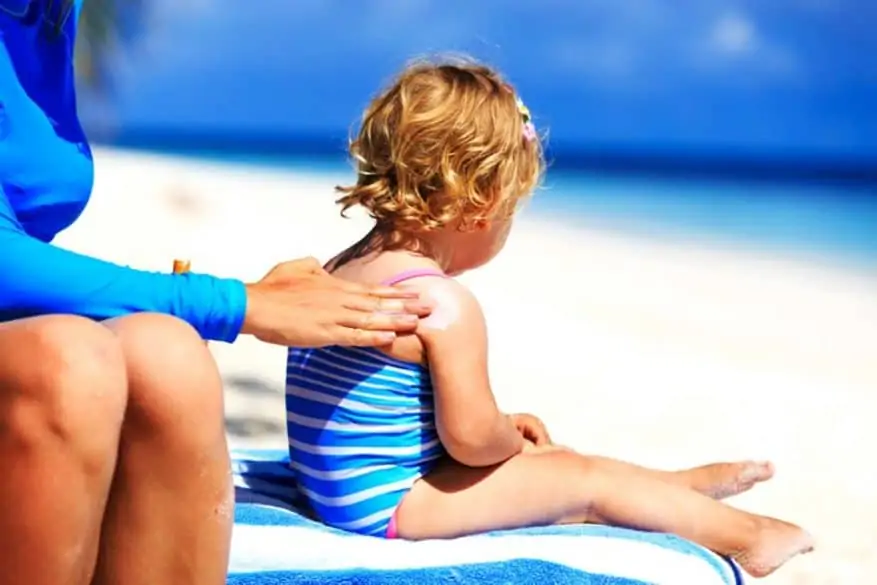 4. No-Fuss Hair for Mom
Windy and hot weather at the beach can turn your hair into a bit of a nuisance. Don't let your a runaway hairstyle distract you from having fun at the beach with your kids. Keep it off your neck and out of your face with a beach-friendly hairstyle – we love these cute but simple fishtail braids from Barefoot Blonde.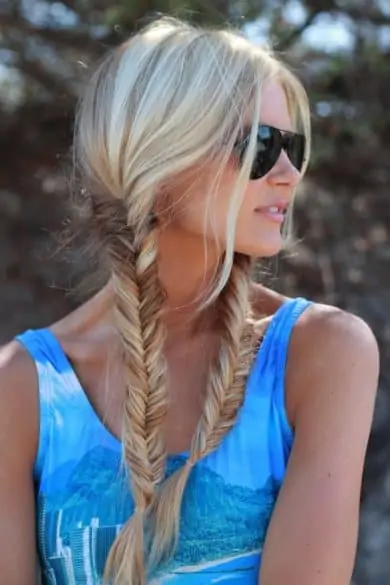 5. DIY Sand Sifter for Toys
No one wants to bring half the beach sand back home with them. We love this genius solution from The Idea Room. Use a mesh laundry bag for beach toys. It keeps them corralled in one spot, and at the end of the day just give it a shake to sift out all the sand.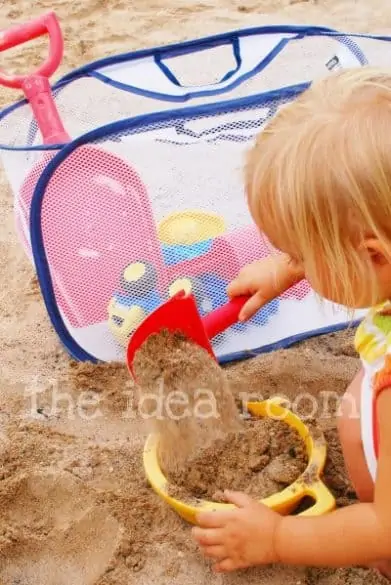 6. Individual Snacks
Bring snacks in individual containers for each child like these Easy Lunchboxes. This prevents kids from contaminating the whole family's food with sand and keeps kids from fighting over shared goodies. Plus, they're great for fruits and veggies, when you need a break from the junk food.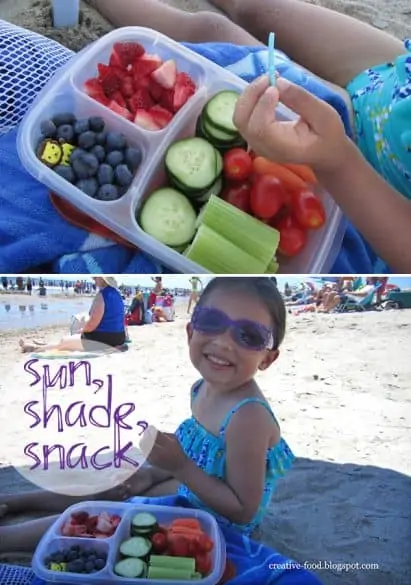 7. Protect Your Phone
You'll need your phone to take some cute photos, but keep it protected. If you don't want to spend money on a waterproof case, try this hack – a plastic sandwich bag! It'll keep it safe from sand and splashes.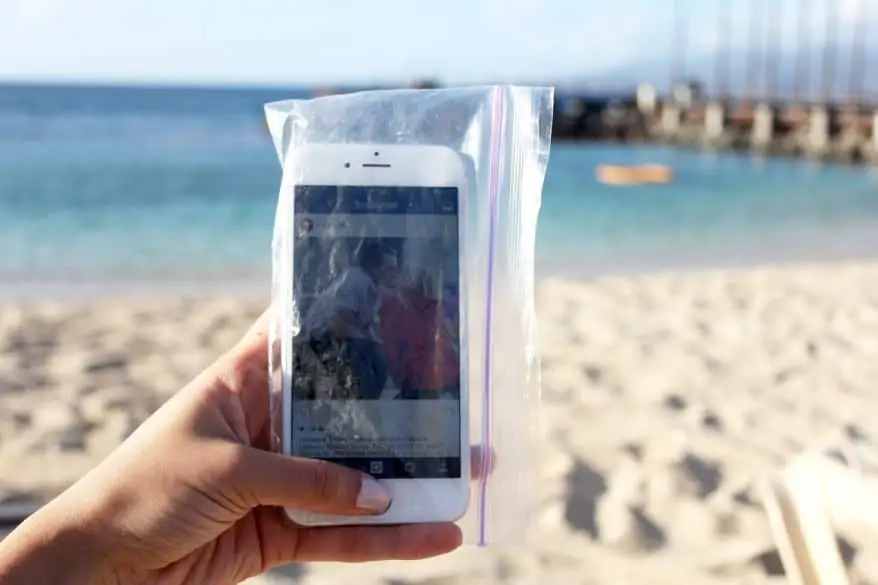 Source: POPSUGAR