From baseball to soccer, flag football to swim team, the spring sports season will soon be upon us. If your child has never participated in organized youth sports, maybe this is the season to give it a try.
Here are several tips to get the most out of organized youth sports.
But first, let's explore why organized sports are so good for kids. There are several reasons, but I would like to highlight a few below.
They give kids a chance to learn a new activity.
This post may contain affiliate links. As an Amazon Associate I earn from qualifying purchases. For more information, see our disclosure.
Maybe your kiddo has never played soccer, or flag football. Maybe you don't have access to basketball hoops at home or in your neighborhood. Or maybe you just don't know a lot about a certain sport yourself and need someone with more expertise to explain it your kiddo.
With organized sports, you don't have to worry about equipment, or finding a place to practice, or knowing all the rules of the game. Your kids get a chance to try something new and all you need to do is figure out a way to get them there!
Team sports provide another setting to practice social skills.
Your child might only know a kid or two on their team. Or maybe they won't know anyone. Being able to interact with and build relationships with new people is a lifelong skill we all need to have. If you live in a smaller community, your kids will probably end up running into their teammates in other settings, and that can be fun for them as well!
If you have a shy or introverted kiddo, it's okay to ask if they can be put on the same team as a buddy. That can make the experience more enjoyable for them, and they will still likely make other friends on the team.
They get kids moving!
Most kids don't get enough physical activity in their daily lives. Getting involved in a sport gets them moving which is good for both their physical and mental health.
Being on a team gives kids another opportunity to cooperation skills.
The famous phrase "There is no I in TEAM" is one of my faves! Part of what makes a sports team successful is the ability to work together. Being involved in a team sport is a great opportunity for kids to learn how to work alongside other kids to achieve a common goal.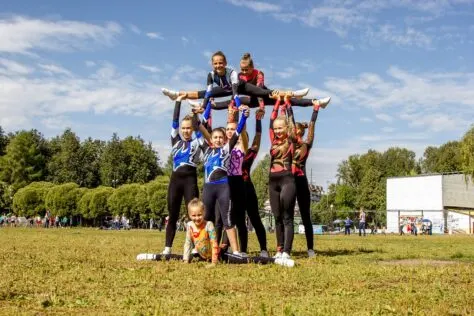 Once you decide you would like your child to participate, here are the next steps.
Find out which programs are available in your area.
A good place to start is your town's Park and Recreation Department. They will oftentimes offer organized youth sports. Other organizations like the YMCA, local club sports organizations, or other local rec centers are good resources as well.
If your kiddo is interested in being on a dance team or something similar, contact local dance studios to see what is being offered. Some college recreation departments will also offer youth swim teams.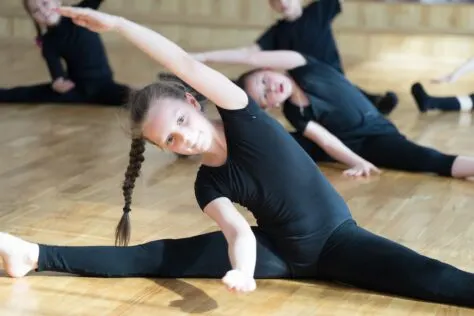 Ask your child what they are interested in.
This probably seems like a no-brainer, but I have made the mistake of signing up my child for something I thought he would be interested in, only for him to not enjoy it all. I felt like I wasted my money and he wasn't too happy most of the season. Lesson learned.
As parents, we often make the mistake of thinking our kids will love the sports we enjoyed playing growing up. Or we, in the best of intentions, want them to have the same experiences we had. When we get our child's input on what activities they would like to try, we increase the chance of having a successful season. And by success, I mean enjoyment.
Decide ahead of time what you will do if your child doesn't end up liking the sport/activity.
Maybe your child agreed to try something new and was very excited about it, only to discover soon into the season it's just not their thing. Unfortunately, you will have already paid for it. So what will you do in this situation? Make them stick it out? Let them quit mid-way through? Try to reach some sort of compromise?
There is no right answer…each family has to decide for themselves how to handle this situation, but it is wise to think about it ahead of time. You can even discuss it with your kiddo at the beginning of the season so you are all on the same page if this scenario should happen.
Register early.
It's good to register early for two reasons. First, you want to make sure you get a spot on whatever sport your kiddo wants to participate in. Second, this helps the organization know early on if there is enough interest. Ask about what happens if they don't end up getting enough participants to field a team. Will there be time to sign up for a different sport?
Consider coaching or helping the coach.
Many times, these teams are coached by volunteers, and sometimes organizations struggle to find enough volunteers. Did you play a sport in high school or college that you are very knowledgeable about? Or are you willing to learn more?
Coaching isn't always easy, but it can be very fun and rewarding. And some organizations will give a registration discount or let your child play for free if you volunteer as the coach. Even if you don't want to be a head coach, consider helping out at practice when you can.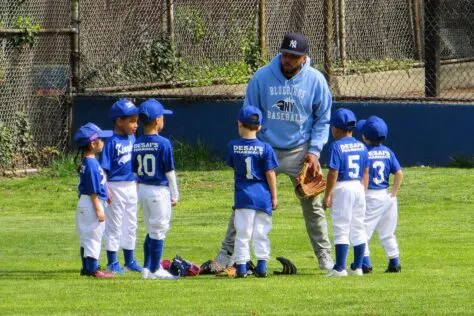 Think outside of the box.
Maybe your child has tried organized team sports and just doesn't thrive in that type of setting. Some kids enjoy doing an individual sport or other physical activity. Maybe a solo sport like karate or taekwondo would be a better fit. Or a dance class like ballet, or tap, or hip-hop.
Check out your local gymnastics center. Often these places will offer different classes besides just classic gymnastic. Our local gym offers a ninja class where kids work their way through obstacles. One of our local colleges holds all-comer meets where kids and adults of all ages are welcome to compete in solo track and field events. The opportunities for organized youth sports are out there, you just might need to do a little research.
I hope whatever activity or sport your child chooses, they end up having fun and making new friends. Happy Spring!