Valentine's Day is just around the corner! If you have a teenage girl in your life, you might be trying to decide what special gift you can give them this year. This list of Valentine gift ideas for teen girls has something for girly girls, sporty girls, and those that just want to have fun!
Here are several Valentine's Day gift ideas for teen girls.
Manicure/pedicure
Pamper your girl with a trip to the local spa. She will appreciate a day of relaxation and getting to pick out the latest trendy nail polish color. Make it a mother/daughter day out and take her to lunch after for some special time just the two of you. If you have more than 1 teen daughter, you can make it a girl's day out.
Massage
This post may contain affiliate links. As an Amazon Associate I earn from qualifying purchases. For more information, see our disclosure.
A massage is another great gift that allows your daughter time to relax and unwind. Teens hold a lot of tension in their shoulders, backs and necks, just like us moms do. Getting a chair massage (this type of massage is done with a special chair made specifically for treating the upper body) is a great way for your teen to experience the benefits of massage therapy. Not all spas offer chair massage, so you might need to do a little checking around in your local area ahead of time.
Flowers
Make your girl feel extra special by surprising her with a beautiful bouquet of her favorite flowers. Delivered flowers can be over the top expensive on Valentine's Day, but you can get fresh-cut flowers at your local grocery store or farmer's market. Have them sitting out on the table for her at breakfast time. It will be a special way to start the day.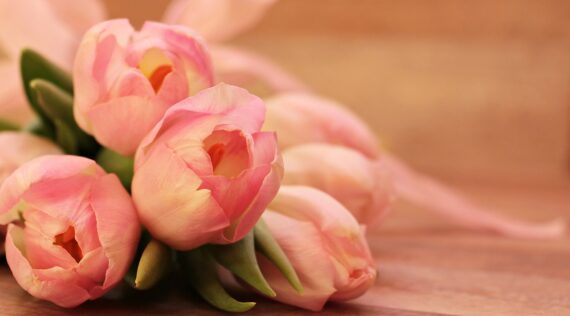 Shopping Day out with you
Plan a mother/daughter shopping trip. Let her pick out a new outfit, a new pair of shoes, or some fun new accessories. You can take her out to lunch or dinner afterwards. It will give you a good chance to reconnect, just the two of you. If you have more than one daughter, you might think about spending special time with each of them separately if you can swing it.
Phone accessories
If you have an average teen, you know they don't go anywhere without their phone. And personalizing their phone with different accessories gives them a way to show off their personal tastes to the world. You can get them a new photo case or even make a personalized one through websites like Shutterfly.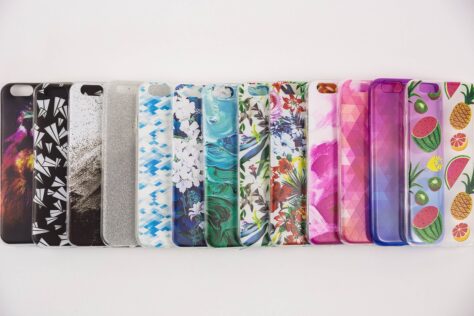 Movie gift card
Get her a movie theater gift card that she can use to take out some of her besties on Valentine's Day. (Or in the days after, if she has other plans that night.) Often studios will release a new rom-com right around Valentine's Day.
Car accessories
Is your teen driving? What about getting her some fun car accessories? Maybe something unique to hang off her review mirror, a car air freshener in her favorite scent, some fun window decals, or even having her car detailed if it could use a good cleaning.
Tickets to a concert or play
See what acts will be coming to town in the next couple of months. Maybe one of her favorite artists will be coming to your town or a town that is a short road trip away. Or maybe there is a different event coming to town that might appeal to your teenager, depending on what her interests are.
Jewelry
Jewelry is a classic gift that never really goes out of style. Pick out a set of earrings, or a necklace or a bracelet in her favorite color. If she has ever-changing styles and you just can't seem to keep up with the latest fashion trend, offer to take her shopping to pick out something special.
Clothing
This can be a tricky one, but if there is something your child really enjoys, like a favorite show, or a favorite hobby, there are so many fun graphic tees out there to choose from. Or if t-shirts aren't really her style, give her a soft new pair of pajamas. Everyone loves a new pair of pjs to get cozy in!
Make-up/Facial
Does your teen have a favorite brand of make-up they like? Many make-up counters at department will stores will do a free "makeover" with their products, and this can be a fun experience to do with your daughter. Let her pick out some of her favorites at the end of the session.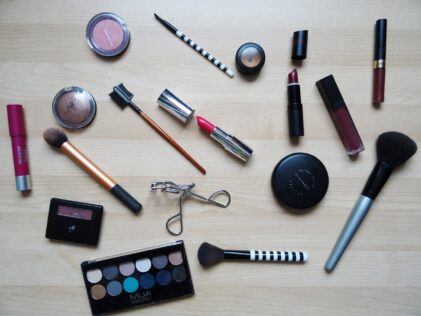 Book
Does your teen have a favorite author or book series? Surprise her with a copy of her favorite book series or a set of books from her favorite author. Throw in some fun bookmarks. Or if she likes to read on an e-reader, give her a subscription to Audible, or a gift card to download some of her favorites.
Candles or aromatherapy basket
Certain smells evoke feelings of calm and relaxation and help our bodies release tension after a hard day. And we all know how stressful middle school and high school can be! Get your daughter some essential oils and a diffuser she can use in her room. These can help her unwind after a long day. Here are some popular oils to try:
Lavender – used for relaxation
Chamomile – used for sleep
Orange – used for meditation
Sandalwood – used for anxiety
Clary sage – used for stress
Lemon – used as a mood lifter
Sports gear or ticket to a sporting event
If your daughter is an athlete who regular works out or competes, how about new sports gear? You could get her some new sports bras, workout clothes, socks, or a new water bottle. Or maybe get her tickets to her favorite sporting event.
Gift card for her favorite things
I know gift cards can seem impersonal, but if you have a hard to shop for teenager, this can always be an option! Give her a gift card to her favorite in-person store, or amazon, itunes, google play, etc. She can then pick out a gift that suits her current tastes.
No matter what you choose, if it is from the heart, you can't go wrong. Happy Valentine's Day!