Valentine's Day is just around the corner, which means it's time to start thinking about the perfect gift ideas for your partner. If you are like my husband and I, you might forego the traditional option of going out to dinner on the 14th. Sometimes, it's hard to get a reservation, and many times, it just doesn't work out between our schedules and the kids' schedules.
But we still try to do something nice for each other, even if it doesn't always end up being on Valentine's Day. Better late than never, right?
Here are several Valentine's Day gift ideas for your partner.
Record player with an album of their favorite artist.
This post may contain affiliate links. As an Amazon Associate I earn from qualifying purchases. For more information, see our disclosure.
Vinyl records are making a big comeback. What was phased out in the 80s and 90s seems to now be becoming popular once more. If you have a music lover in your life, this might make a fun, unexpected gift.
With online shopping, it is easier than ever to purchase a record player and some vinyl records to go along with it. Some even come with built in cd and cassette players, if you really want an all-in-one throwback gift!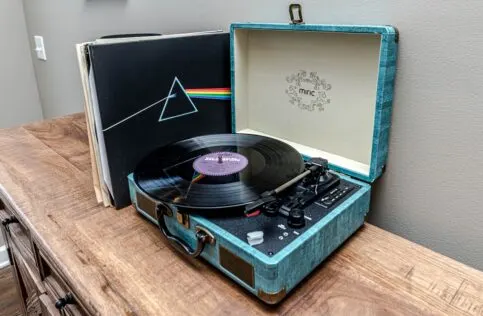 Playlist with their favorite songs
Load up a USB with some of his favorite songs that he can listen to in the car or during his downtime. Maybe even throw in a couple voice recordings of you telling him some of your favorite things about him. Or, if you have a music streaming app you both use, you can create a playlist directly through the app. It's like the modern version of a mixed tape!
Arcade date
Why not let your inner child out and take your honey to a local arcade? Relive playing some of the games of your youth or wager a friendly bet over a new game neither of you have played before. Sometimes it just feels nice to goof around and not take life too seriously! The loser has to buy ice cream afterwards!
Bottle of their favorite wine or spirits
Does your partner have a particular type of wine, whiskey, or other spirits they like to drink but don't often splurge on? Surprise them with this gift that is sure to be a hit. Throwing some of their favorite chocolates or candy in with it is a nice touch, too.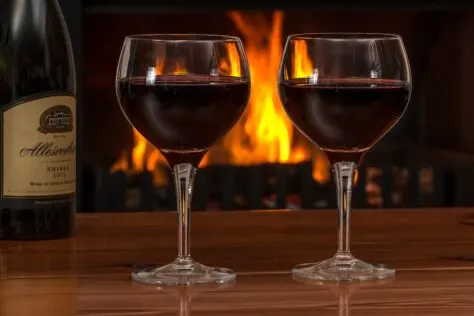 Couples massage
A treat you both can enjoy! Let's face it. Parenting is hard work and you both deserve a little relaxation time away from the kids. A couple massage is a perfect way to spend a relaxing hour together, and afterword you can go out for coffee or dinner for some extra alone time.
If you don't want to spend money for a massage (they can be a little spendy), give him a long backrub at home, and order take-out so neither of you has to cook!
A stay at a local hotel
Who says you need to buy expensive plane tickets or spend hundreds of dollars in gas to have a little getaway with your partner? Reserve a night or weekend at a nice hotel in your city (or close by), hire a babysitter or enlist the grandparents or other family to help (if they live close), and have a little mini staycation.
Sometimes even a night or two away from home will do wonders to help you both feel more rested and connected with each other. If it feels really difficult to leave your kids for a whole weekend, then just go away for the night.
Car accessories
Guys like practical gifts for their car as well as "just for the fun" gifts. You could give him a carwash kit with microfiber cloths, soap, a soap brush, car wax, and tire shine. Or you could get him a gift card to a local carwash if that isn't something he enjoys doing.
A hands-free device for his phone will come in handy (and is just safer!) You could also get his car detailed. Who doesn't love a freshly cleaned car, especially if you have kids that make it messy! If you want to spend a little more, you could look into upgrading his stereo system or get him a remote start system if you live in colder weather.
Tickets to a concert
Check out the local concert scene in your town to see what artists will be coming to town. If nothing catches your eye, you can always take your partner out to see a local band for the evening in his favorite genre. Or if you are willing to travel a bit, check out concerts in the towns a few hours away.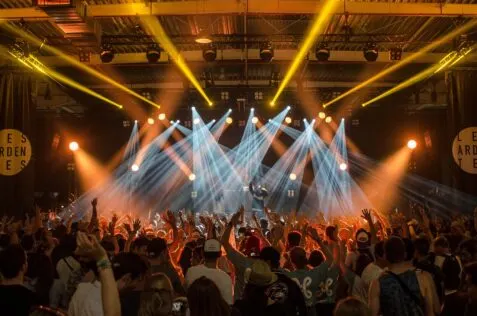 Team gear
Does your guy have a favorite college or professional team? If so, you can't go wrong buying him a gift with his favorite team on it. Maybe a new sweatshirt, mug, blanket, jersey, or hat. Or if he doesn't have one favorite team, maybe you could get him something from his alma mater or a local sports team that he likes.
Sports gear
Is there a sport he still enjoys playing? Get him some new workout gear or sports gear. Or get him a certificate to participate in a sport he enjoys, like a gift certificate to a golf course.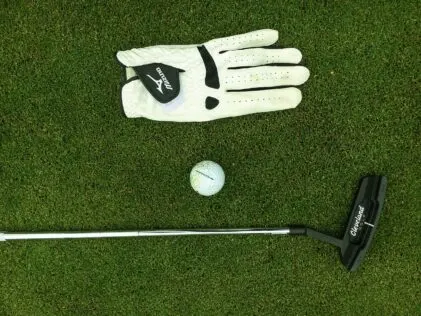 Ticket to a sporting event or performance
What is your husband's favorite sport? Get him a couple of tickets to a game. (If you don't want to go, he can always take a buddy.) And it doesn't have to be a professional game, local sports teams can be just as fun to watch.
Or if he loves going to see live performances, check out your local theaters to see what plays are being performed. And don't forget to check out the college theater department if you have a college in your town.
Gift card for something he enjoys
Maybe he enjoys reading, or playing video games, or listening to music. You can't go wrong with a gift card for Audible, itunes, Google Play, Amazon or the Apple Store. That way he can use it however he wants to.
Hope you and your partner have a wonderful Valentine's Day full of love and laughter! Maybe these Valentine's Day gift ideas for your partner will help make it memorable!