As we move from summer into fall, having easy access to a blanket is becoming more essential. However, blankets can be one of those things that can take up a lot of space and make a room or closet look messy.
Being deliberate about how and where you store blankets can help make a room look more put together and cozy, so I'm sharing a few creative ways to store blankets you may not have thought of.
This post may contain affiliate links. As an Amazon Associate I earn from qualifying purchases. For more information, see our disclosure.
When you are choosing how to store blankets, you will want to consider the following:
the amount of space you have available
the number of blankets you need to store
how accessible you want your blankets to be
Below you will find a few creative ways to store the blankets in your home, besides simply putting them in a closet.
These are the best blanket storage ideas around!
How to Store Blankets
Now, let's take a look at these blanket storage ideas. Storing blankets doesn't have to be difficult, or expensive. These blanket storage ideas are super creative, and will keep your blankets on display.
Blanket Ladder
A blanket ladder is a great way to store multiple blankets without taking up a lot of space. There are many different styles but all of them have something in common: they have rungs you can hang a folded blanket over.
We have one in our master bedroom that is really handy in the winter especially since we often need an extra blanket at night. The blanket ladder acts as both a decor piece and useful storage.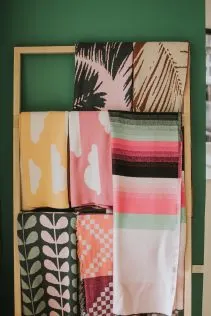 In a Basket, Bin or Crate
If you have a little extra floor space next to your couch or chair, a blanket basket, bin or crate is a great way to have easy access to blankets. You can roll them up or stack them in a pile. By having a specific place to put them when they're not being used, it helps keep the blankets from cluttering up the area. Plus the options are endless, regardless of your personal decor style.
Draped Across the Couch, Chair or Bed
If you only have one or two blankets you need to store, you can easily fold them up and drape them across the back or arm of the couch or a chair. This is another way to keep them out of the way, but easily accessible, as well as lending a cozy touch to a room. You can also drape a blanket across the end of a bed.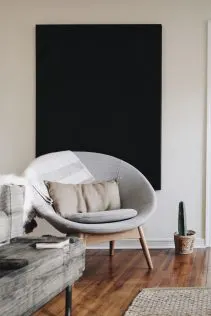 In a Storage Bench or Ottoman
Another great way to store blankets is by keeping them inside of a storage bench or ottoman. This will keep blankets out of sight and you don't even need to worry about making sure they are folded up nicely. Storing blankets this way also gives you dual purpose to a piece of furniture, which keeps your home looking less cluttered.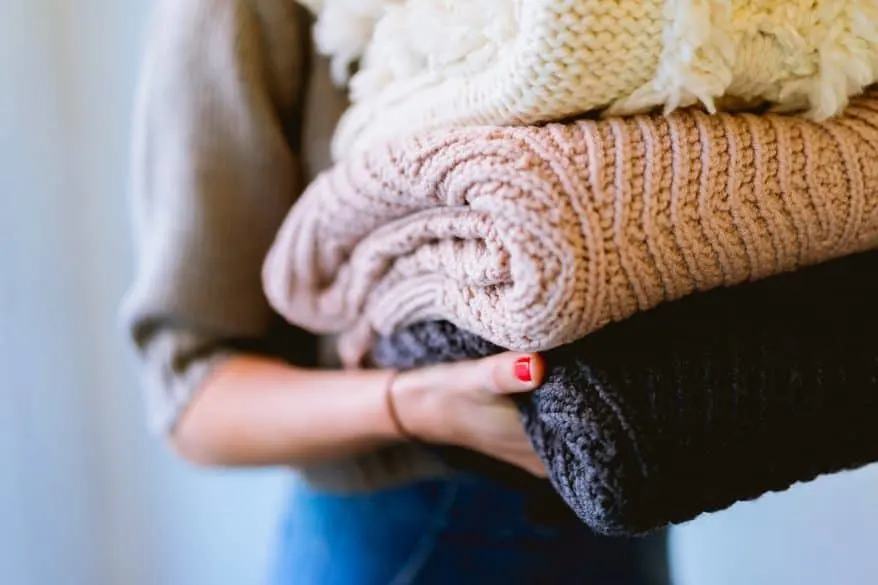 Hung on the Wall
This last suggestion is more geared towards blankets that you want to put out on display but not necessarily use. If you have a large space in a room that you don't know what to do with, a large quilted blanket is a great statement piece to consider.