Are you getting ready to be the new parent of a fur baby? In this post I'll tell you what I needed for my new puppy before we brought him home.
Feeding Time
First things first. That new puppy is going to need some food! Which food? You'll want to start with whatever they were being fed at the breeders. Then you can slowly transition to the dog food of your choice. We went with the big bag of bulk puppy food from Costco. This was also what our puppy was being fed at the breeders so it worked out perfectly.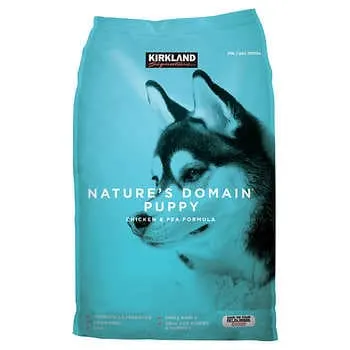 This post may contain affiliate links. As an Amazon Associate I earn from qualifying purchases. For more information, see our disclosure.
You'll also need something for your puppy to eat out of. There are lots of choices out there but we went with this one from Amazon. The spill proof mat that holds the bowls had proven to be super helpful when water has spilled from the bowl.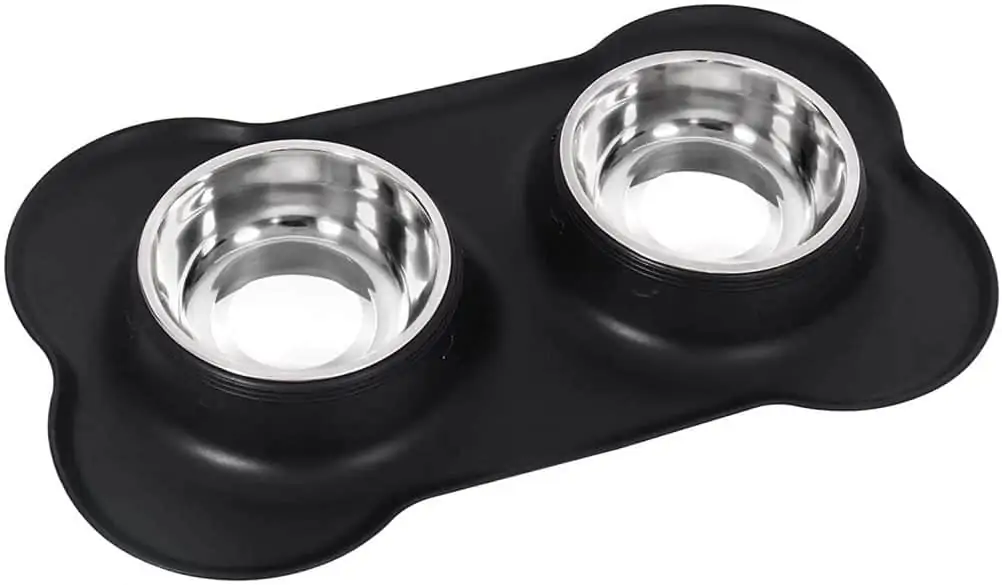 Crate or Kennel
It's nice for your puppy to have a place of their own to sleep at night, have some quiet time, and where they can be safe if you have to leave for a bit. Thus the need for a crate. It's recommended in the beginning that your crate be just big enough for your pup to turn around in. Thus increasing the likelihood that they will NOT use the crate as a bathroom. Since puppies grow many crates have a divider you can use to make the crate small in the beginning and let it grow with your puppy. Don't forget to make it cozy in there with old towels or blankets.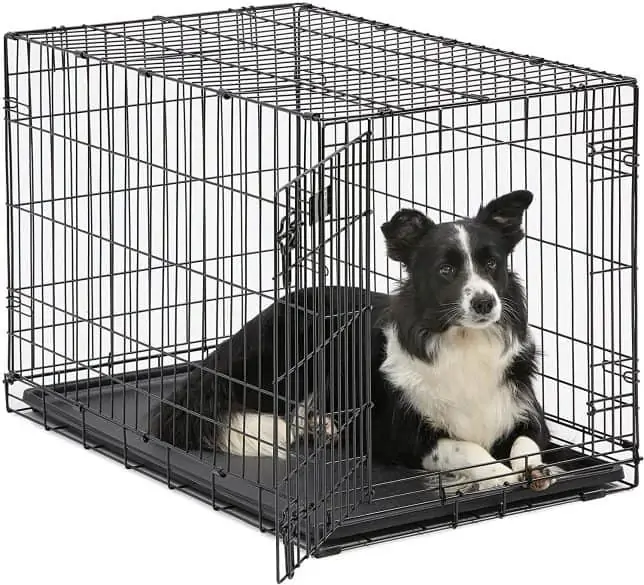 Many crates come with two doors. This is the kind we opted for. Although, we have yet to use the 2nd door.
Leashes
This one we could NOT live without. The leash is how we keep our puppy safe outside and inside. The leash we use the most with our new puppy is a long lead leash like the one pictured below from Amazon. It's 10 ft long so when outside we can let go and our puppy can run and play but we can also easily catch him again. Inside we use it to hook to our door so that he has some place safe to play and rest when we aren't able to closely watch him or play with him. We also have a retractable leash that will probably become more useful as he gets older.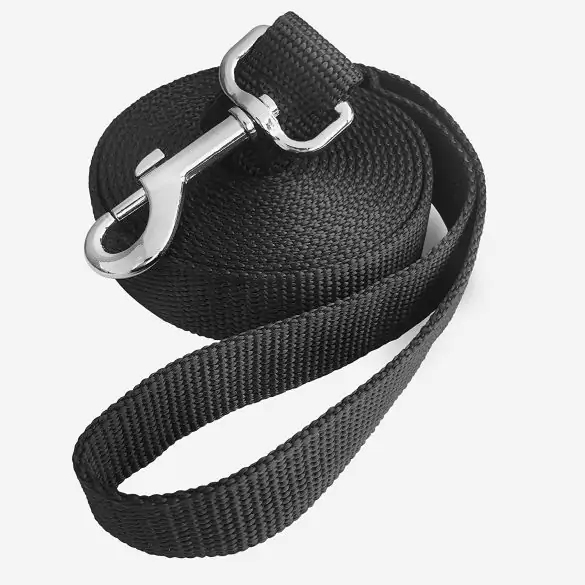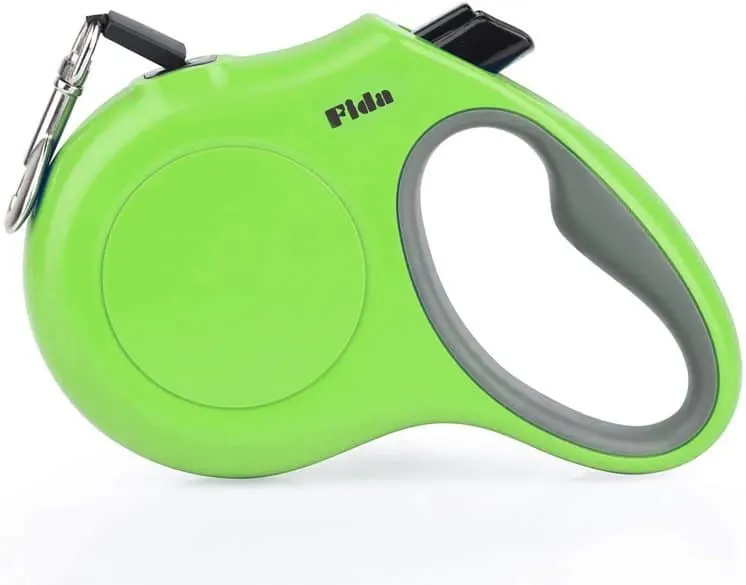 Chew Toys
If you are not a fan of having your shoes, rugs, and furniture chewed on then you are going to need some chew toys! A ball or 2, a tug toy, and a bone are a good place to start. We even repurposed some old stuffed animals. Just beware of parts that can be chewed off and swallowed or stuffing coming out.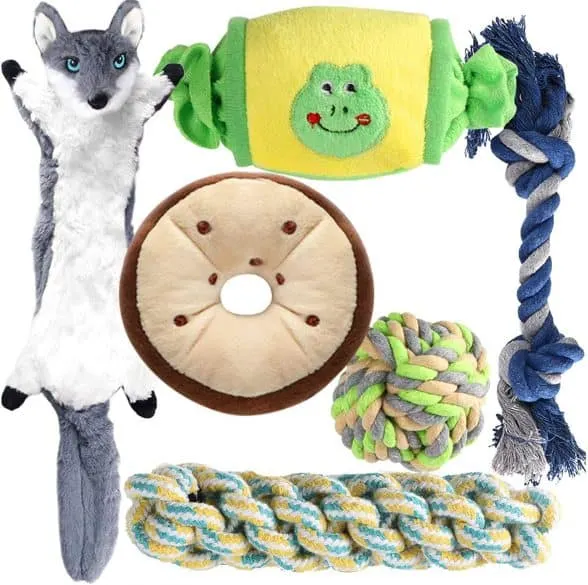 Here's a quick recap of what I needed for my new puppy before he arrived. Dog food and bowls, a crate, some leashes and chew toys. There are TONS of other things you will probably want for your pup. Like a brush, shampoo, toothbrush and dog treats. Yet, these basic 4 items will have you on your way to being the best parent to your new fur baby.