I am very excited to share with you the new Rubbermaid LunchBlox Sandwich Kit! I have been packing lunches for my kids to eat poolside all summer, and I've finally found the perfect containers for serving lunch on the go!
The super cool thing about the Rubbermaid LunchBlox Sandwich Kit  is that it saves space and stays organized in any lunch bag, sack, or lunchbox. The sleek modular containers also snap together helping to save space, and also keep your lunch tidy and together. So cool!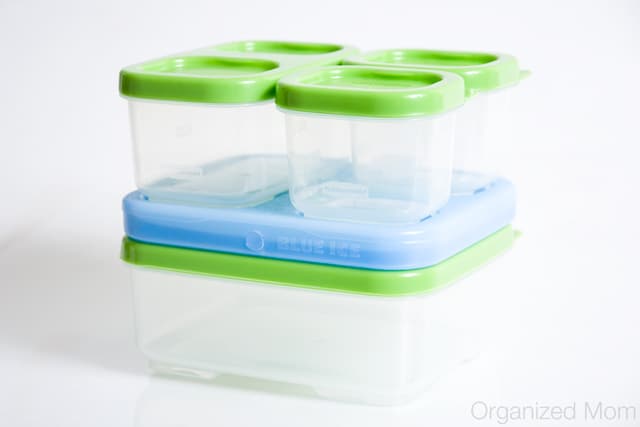 The Rubbermaid LunchBlox Sandwich Kit also includes a specially designed Blue Ice pack that works with LunchBlox containers to keep lunches chilled on the go. I especially appreciate that the containers are perfectly portioned for lunch foods commonly carried away from home.
The LunchBlox Sandwich Kit includes a sandwich container sized for regular and specialty breads, two snack containers perfect for yogurt or nuts, and another snack container that is perfect for your fruits and veggies. It is also microwave, dishwasher, freezer-safe, and BPA-free.
When trying out the LunchBlox Kit we loved how wonderfully if fit our favorite snack on the go: hummus and veggies! I filled the two small containers with hummus, and my two youngest daughters dipped away happily as we ran errands around town. Clean up was a breeze too! I seriously can't wait to pick up a few more for my kids. These are the perfect container for packed school lunch, and it fits inside a school lunchbox perfectly!
To learn more about the LunchBlox Kit and other Rubbermaid products, visit www.Rubbermaid.com.  You can also check out theRubbermaid Facebook page and follow along on Twitter at @Rubbermaid. The LunchBlox Sandwich Kit retails for $12.99.
Disclaimer: I was not financially compensated for this post, however I was provided with the LunchBlox kit for review purposes. All opinions are my own.