Making DIY Easter decorations is a fun way to add some flair to your family's holiday celebration. Easter brings to mind bright spring colors, adorable bunnies, and all the do-it-yourself decorations you can make with that combination. If you're looking for fun DIY Easter decorations for your house, check out these ideas to get you started!
Beautiful DIY Easter Decor
This paper Easter wreath is so bright and pretty! I love how simple it is. Although I love DIY decor, I am not a naturally talented crafter, so simple projects like these are perfect for me. You'll love this paper wreath to add some color to your Easter celebration.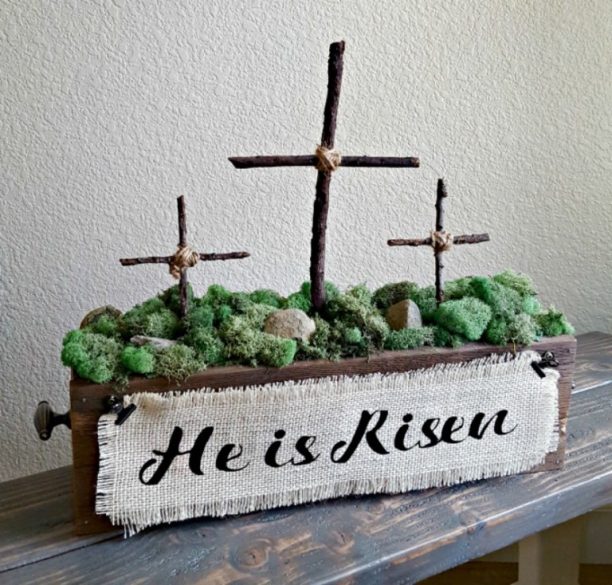 If you want your Easter decor to emphasize that there is more to this holiday than bunnies and egg hunts, this beautiful Easter box with crosses might be for you. This project is simple and looks nice anywhere in the home.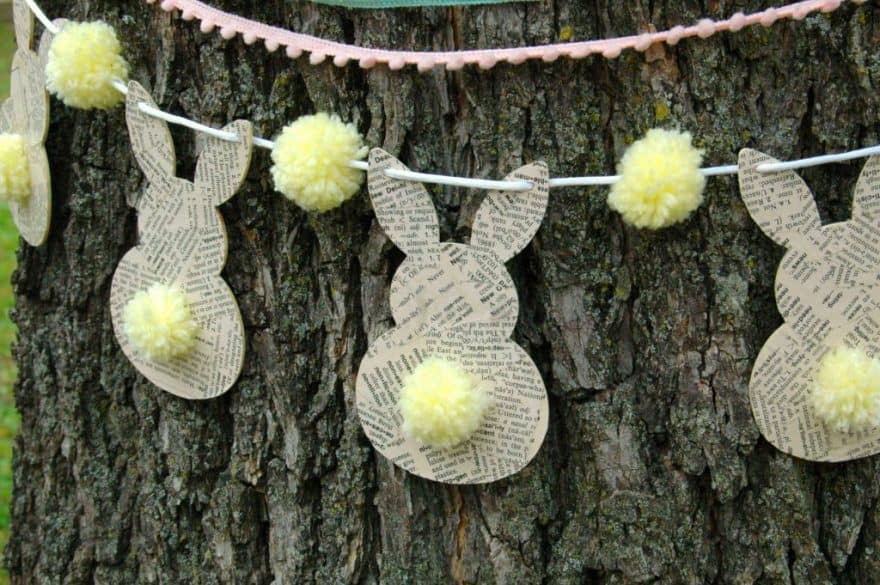 This Easter bunny bunting makes the perfect decoration for your mantel or the front of a dessert table at your Easter celebration. The book page aspect makes this project truly unique and I loved how it turned out. The result is something completely different than the Easter decorations you see in the store. And that's the fun of DIY crafts.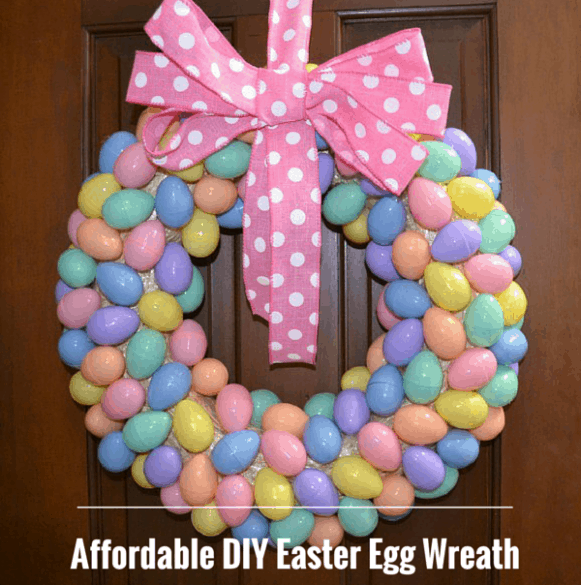 If Easter for you is all about the eggs, you'll love this wreath, it's full of them! I love the bright colors. And my kids loved this decoration for Easter. If your reason for making your own Easter decor is to save money, this project is a good one. It's inexpensive but looks nice on your front door or in your home.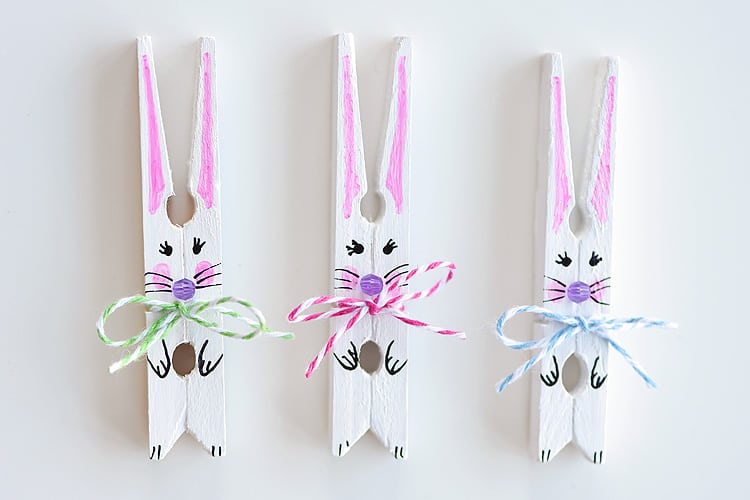 If you want some small Easter decor to add a little charm to your table or a mantle or shelf, these clothespin bunnies are perfect. They remind me of the clothespin reindeer many people make at Christmas. For some reason, I love clothespin crafts. If your kids are artistic, they can help with these. You'll all be delighted with the finished product.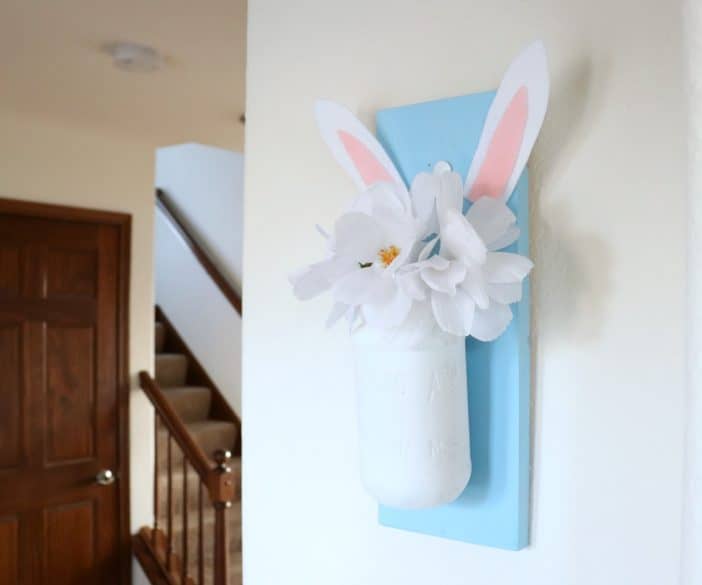 If you love mason jar decorations, this DIY Easter craft will be a fun one for you. And this craft is versatile. You can remove the bunny ears after Easter and leave the jar up as a fun spring decoration.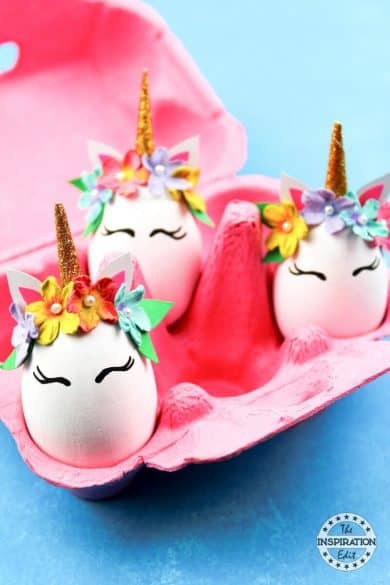 Do you want to add a fairytale twist to your DIY Easter decor? Check out these unicorn eggs! They are so cute! And these will make wonderful table decorations. If you happen to have young children, they will be delighted with these eggs. They might even be able to help make them.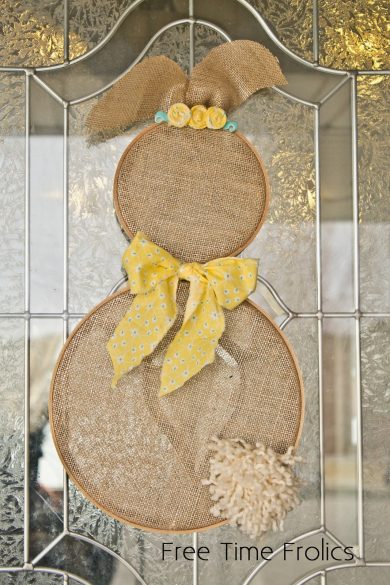 If you want to decorate your door but are looking for something different than the usual wreath, check out this embroidery hoop bunny. This craft is actually fairly simple. And the end result looks like something you could buy in a store. Go ahead, impress people, tell them you made it yourself! That's one of the best things about DIY decor when you get to show off the results.