Welcome March! You know what they say, "beware the ides of March", which is March 15, by the way, and consider unlucky by some since the days of Ancient Rome.
Anyway, in modern times, we all love our bullet journals! That's why I've put together some inspiration for your March bullet journal!
March Bullet Journal Ideas
This post may contain affiliate links. As an Amazon Associate I earn from qualifying purchases. For more information, see our disclosure.
Here's a list of interesting bullet journal ideas for March.
Let's start with the official holidays and events:
March 5 – Employee Appreciation Day
March 14 – Daylight Savings Time Starts
March 17 – St. Patrick's Day
March 28 – Palm Sunday
March 28 – First Day of Passover
Now, for the more fun things:
March 1 – World Compliment Day
March 8 – Napping Day
March 14 – Pi Day
March 18 – Absolutely Incredible Kid Day
March 25 – Eat a Waffle Day
I'm not sure what I'm more excited for, Napping Day or Pi Day, but hey, I'm looking forward to both!
Looking for some more bullet journal ideas for March? Here' some things to focus on:
Habit tracking
Planning your spring garden
Keeping track of goals
Meal planning
Mood tracker
While I went for a spring bullet journal spread for March, the fact of the matter is it is still unfortunately winter. I think by March many of us are done with winter, which is why a mood tracker can be so handy in your March bullet journal.
Spring is right around the corner, as we are about to see with some of our favorite March bujo spreads.
Bullet Journal Spreads for March
Now, let's take a look at a variety of March bullet journal ideas.
View this post on Instagram
Many like to use green for March for a number of reasons, and this is the most perfect green March bullet journal cover page I have ever seen!
View this post on Instagram
This is another march bujo cover page that has me green with envy, I love it.
View this post on Instagram
When it comes to a weekly spread for March, this is about as simple and elegant as it gets, with lovely accents.
View this post on Instagram
This amazing March bullet journal weekly spread uses some of my favorite tools around, the amazing Zebra Midliners.
View this post on Instagram
Of course, it wouldn't be March without a St. Patrick's day themed bujo spread!
View this post on Instagram
This is a great March monthly bujo spread with a galaxy theme, which is one of my all time favorites!
View this post on Instagram
If you're looking for some simple and elegant bullet journal inspiration for March, this one is for you!
View this post on Instagram
We've seen a lot of green in March bujo spreads and would it be green without a Baby Yoda bujo!
View this post on Instagram
Like I've said, we've seen a lot of green, so here is a beautiful yellow March bullet journal spread.
View this post on Instagram
Last, but certainly not least, here's my March monthly bujo spread, with my DIY washi tape.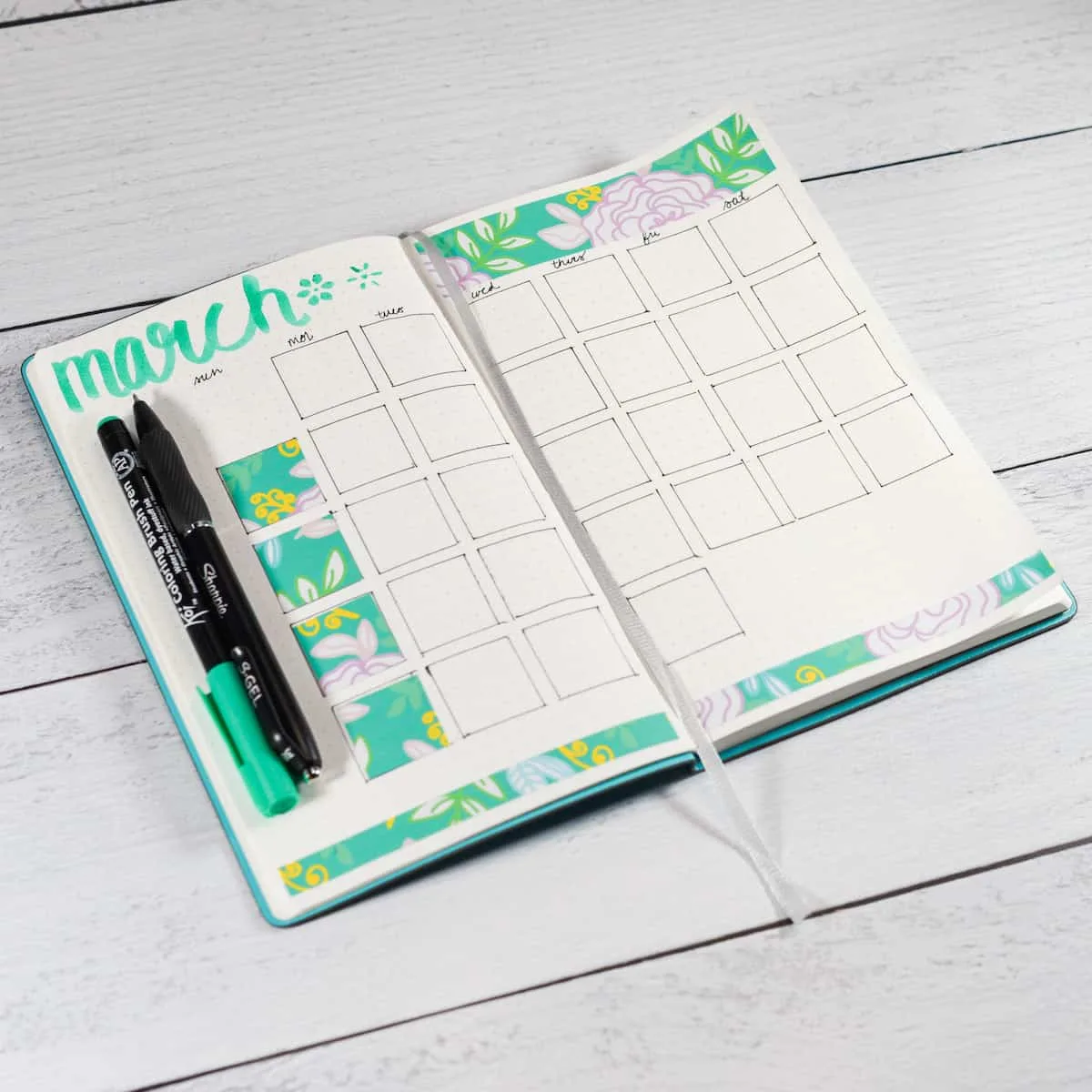 March Bullet Journal Essentials
Looking to really up level your March bujo spread? We have you covered.
While my bullet journaling is coming along, I still need a little help sometimes since I'm not the best artist.
One of my go to accessories is always bullet journal stickers.
Some of my favorite bullet journal stickers are from StickerMyJournal, and you can visit the shop here.
StickerMyJournal has an amazing March Bullet Journal kit available: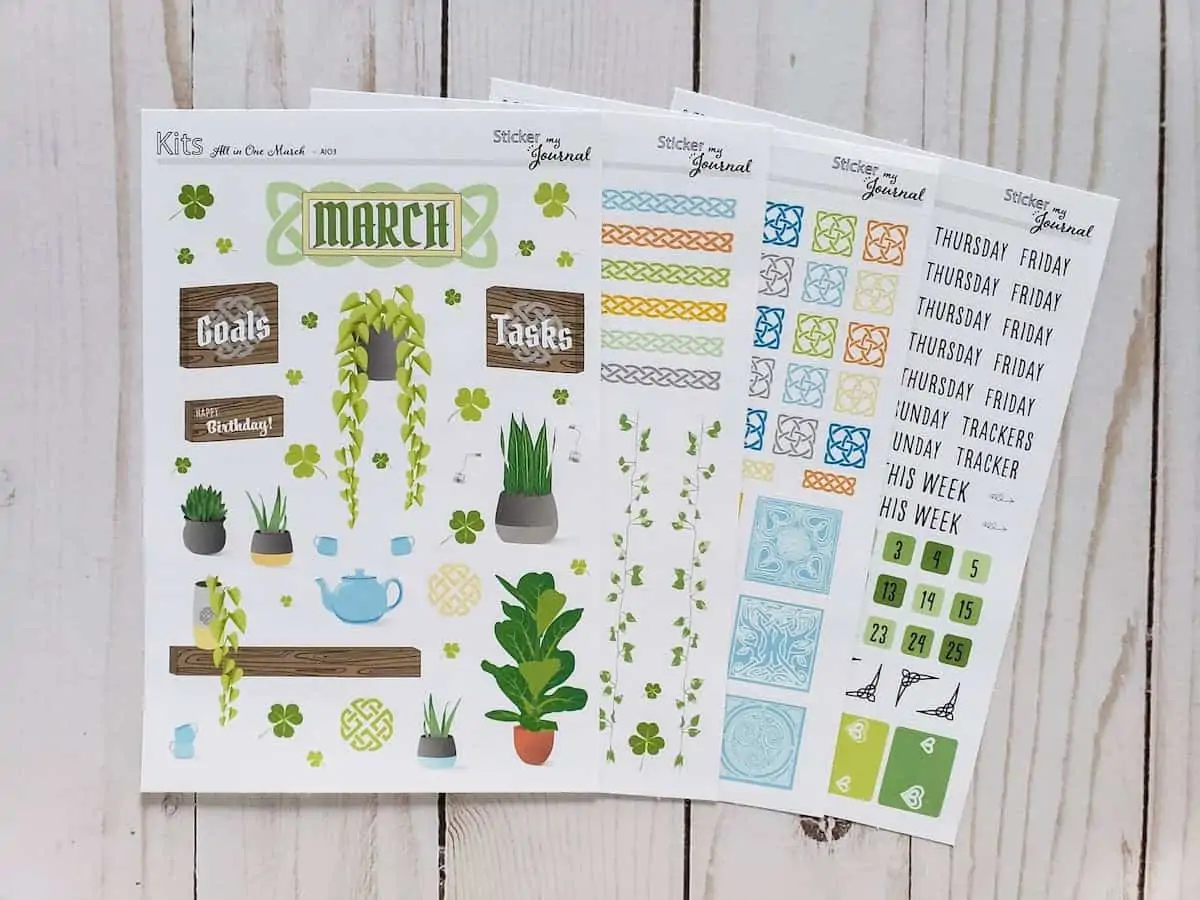 Love this kit? The StickerMyJournal shop is full of the amazing stickers you need for your bullet journal like this weekly tracker sticker in a variety of colors to suit your mood!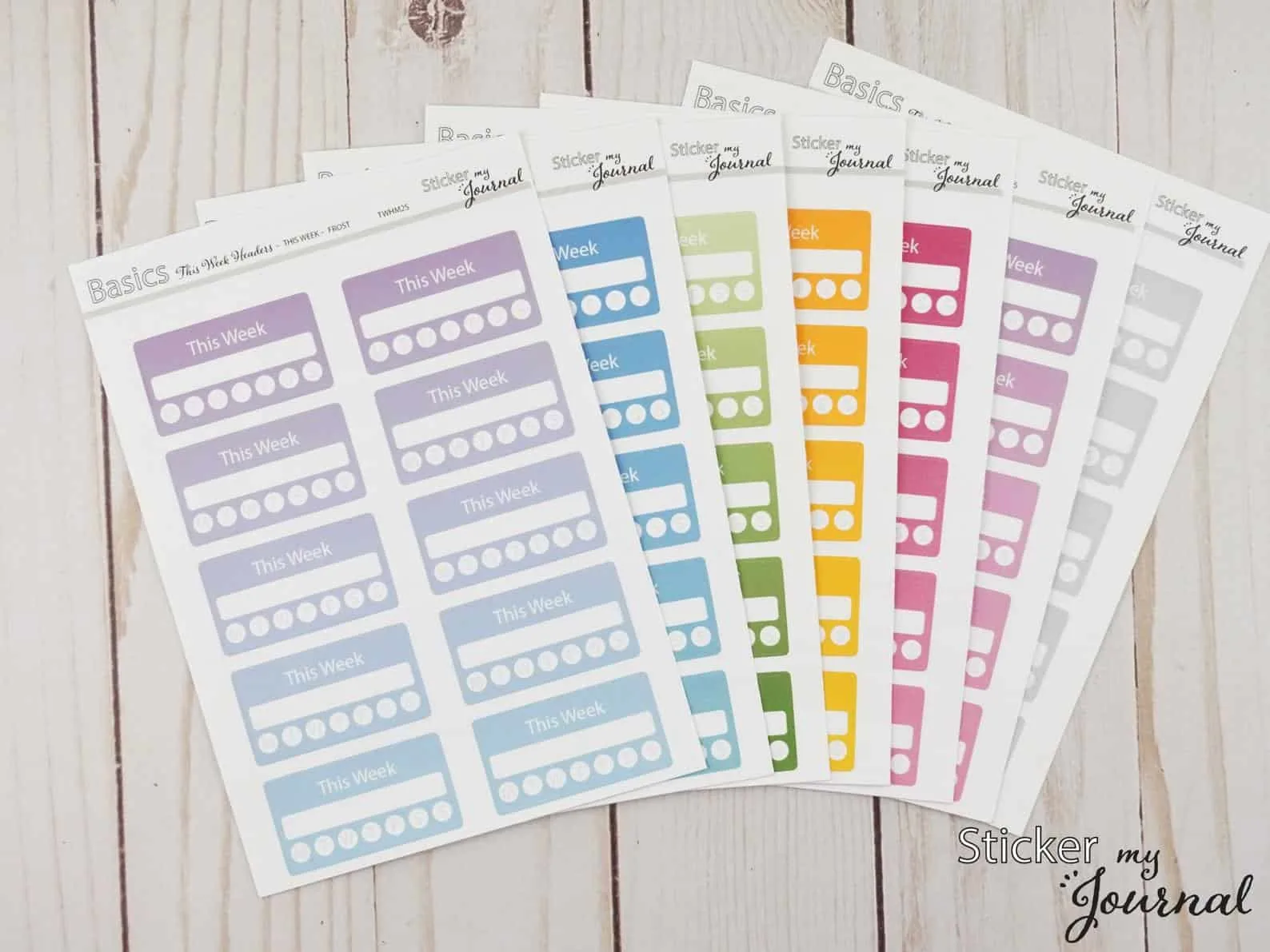 Also great for your March bullet journal is these amazing black bullet journal pens in a variety of line sizes:
These pens are all around awesome for bullet journals. A word of caution, if you are a HARD writer, the tips can be delicate, so this pen may not be for you!
Try these instead. The PaperMate InjJoy is one of the best gel pens around!
Finally, don't miss those amazing Midliners I talked about before. They are a must have for any bullet journal!
Another great brush pen for bullet journals are these Koi watercolor brush pens. They are one of my favorites!
Want your March bullet journal spread added to this page? Just mention @theorganizedmom on Instagram in your post's comments!