Christmas parties are a fun way to spread holiday cheer and bring people together. From making homemade decorations to playing party games, there are so many fun activities to do at a Christmas party. Whether you're hosting a small gathering or a large celebration, these festive activities will be sure to keep everyone in the holiday spirit! From gingerbread house building competitions to singing Christmas carols, these activities will make your Christmas party a jolly success.
Christmas is a time to slow down from the day-to-day grind of life and spend quality time with friends and family. Holiday parties are a great way to do this. However, sometimes the hustle and bustle of the season can make these parties more stressful than fun.
The Best Christmas Party Activities Around!
This post may contain affiliate links. As an Amazon Associate I earn from qualifying purchases. For more information, see our disclosure.
To help you get more enjoyment out of your next gathering, here are 10 fun and easy Christmas party activities.
1. Decorate Gingerbread Houses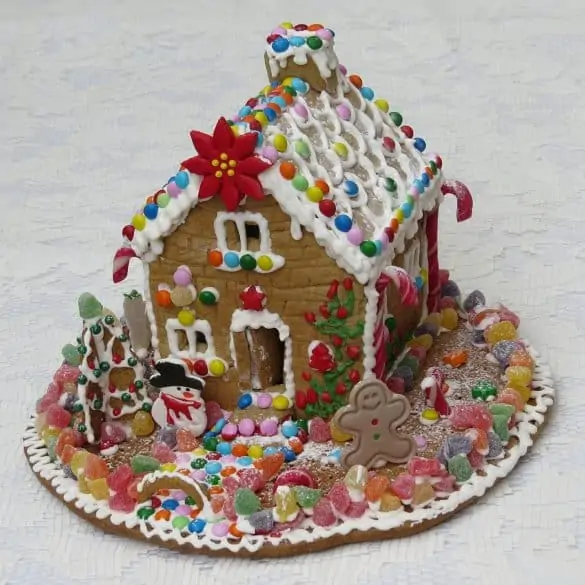 One of my favorite Christmas party activities is decorating gingerbread houses. This can be a fun activity for kids and adults alike. You can either give each person their own house to decorate or have each family at your party to work as a team on one creation.
I would recommend having the houses ready to decorate prior to the start of the party. You can buy pre-made houses at most craft stores. For a cheaper alternative, use graham crackers in place of gingerbread. Graham crackers work great, especially for younger kids. Because the pieces are small, they are easier for kids to hold and work with.
Another tip to make your party go smoother is to mix up a batch of royal icing in advance and put it into pastry bags for piping prior to the start of the party. You will want to have one bag per person if possible. Put all of your candy in bowls spread out on the table for everyone to share.
Thick paper plates or cake boards cut into small squares work well to hold the houses.
2. Write Letters to Santa
Another great and super easy party activity for kids is writing letters to Santa Claus. Prior to the start of the party, set out some Christmas stationary and colorful envelopes, along with some crayons, markers, and colored pencils.
You could also put out stickers, glitter, or other craft supplies so the kids can make their letters look extra special. During the party, each child can write their letter to jolly Ol' St. Nick.
To take this one step further, try wrapping a shoe box with Christmas paper and cutting a slot in the top. The kids can drop their letters in the box when they are finished with them.
3. Trim the Tree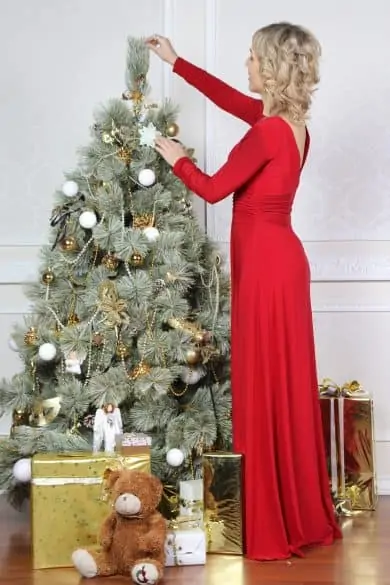 Christmas preparations can make the days very busy. So, turning a "holiday chore" into a party activity is a huge time-saver. Hosting a tree-trimming party is a excellent way to do this.
Put up your tree and string the lights. Then, invite all of your family, or close friends, over to help with the decorating. If you have special ornaments, this can turn into a trip down memory lane for you and your guests.
4. Make Ornaments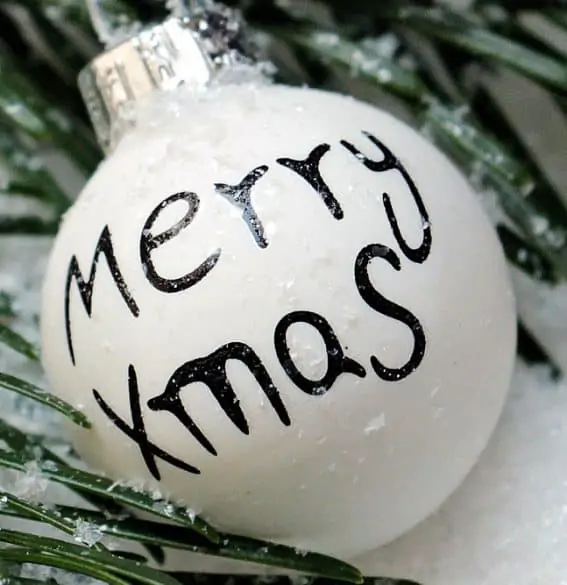 Speaking of decorating the Christmas tree, another idea is to have your guests make Christmas ornaments at your holiday party. Adults can decorate plain glass ornaments, while kids can use wooden craft sticks or foam shapes for theirs.
To make the ornaments extra special, print off pictures of your guests before the party so they can use them on the ornaments. At the end of the party, you can either send your guests home with their ornaments or put them on your tree as a reminder of the party.
5. Sing Christmas Carols
For a party activity that doesn't require any special supplies, try caroling. You and your guests can spread the Christmas spirit by singing carols as you walk around your neighborhood, a nearby mall, or another public place.
If you don't feel comfortable with an outside audience, you can always keep the caroling at your party!
6. Support a Charity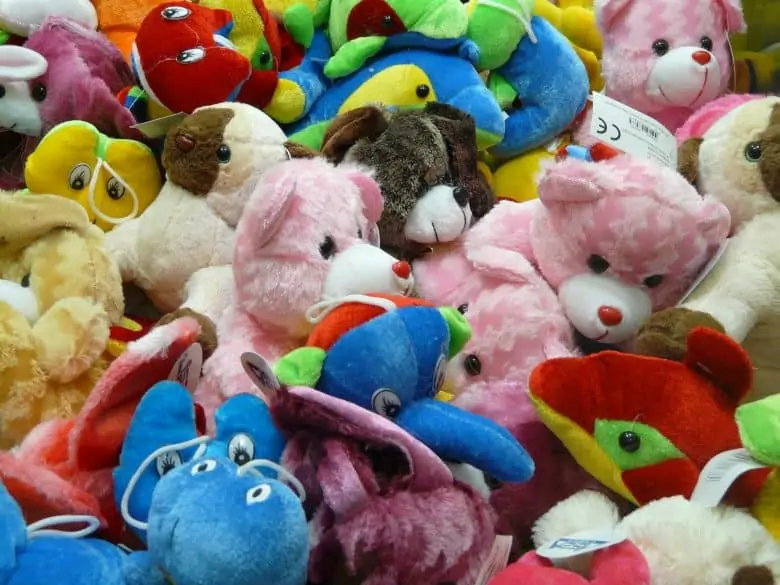 To teach your children the true meaning of Christmas, make supporting a charity the main purpose of your party. Have each child coming to the party bring a toy to give to a pediatric patient at a local children's hospital.
Have each adult bring a comfort item for a parent of one of those patients. At the party, have your guests make cards for the patients and their families. After the party, you can deliver the cards and gifts to the hospital with your kids.
7. Host a Cookie Challenge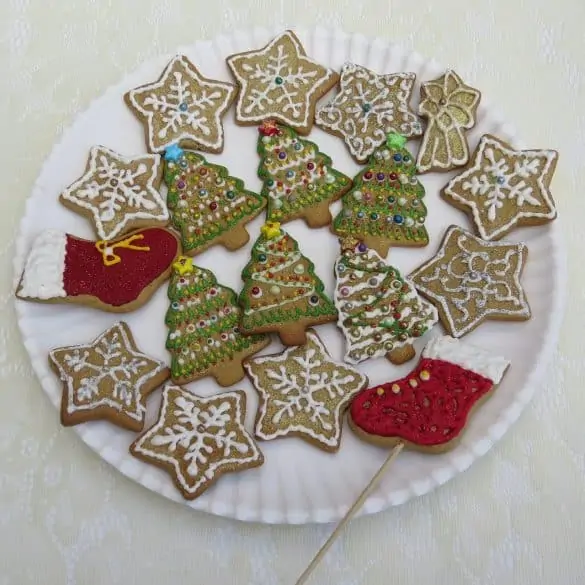 Instead of a cookie exchange, try hosting a cookie challenge! Have each challenger bring a batch of their best cookies to the party. Set out all of the cookies in such a way that no one will know the identity of the baker.
Everyone at the party can taste each entry and then vote on the winner. Think of it as the cookie version of a chili cook-off! You could even make a trophy for the winner.
8. Play Board Games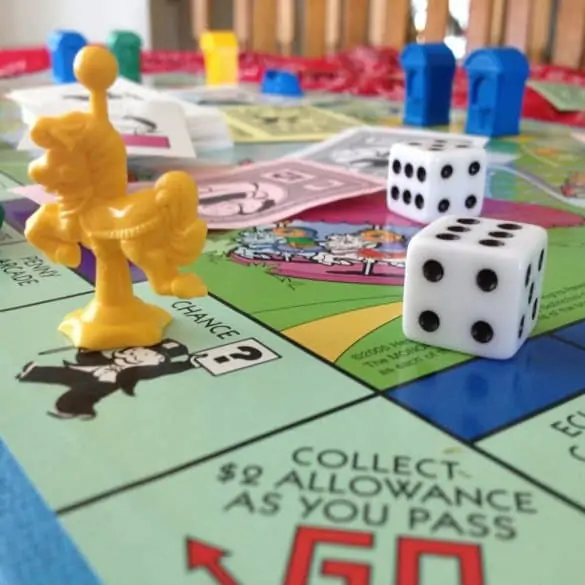 When I was growing up, one of my favorite things to do at Christmas was to play board games with my dad and uncles. It was something that we only did at Christmas, but it was always fun.
At your next holiday party, pull out the board games and get everyone involved in playing. It is a brilliant way to engage your guests of all ages in the same activity and is sure to get them all talking! Plus, set up is quick and easy.
Additionally, you can play other fun party games. We've seen elf bowling, candy cane bowling, and other fun party games out there.
This would be the perfect time to bust out the Christmas trivia game you have had stashed away for years or the perfect opportunity to play one of those fun Christmas games you've seen on all those silly family gathering Facebook reels.
What better way to get everyone playing something, laughing and having a good time. Or, just stick to a classic game of cards and keep it low key and simple! Young kids all the way through older adults love playing different card games and they don't make much of a mess!
9. Wrap Some Gifts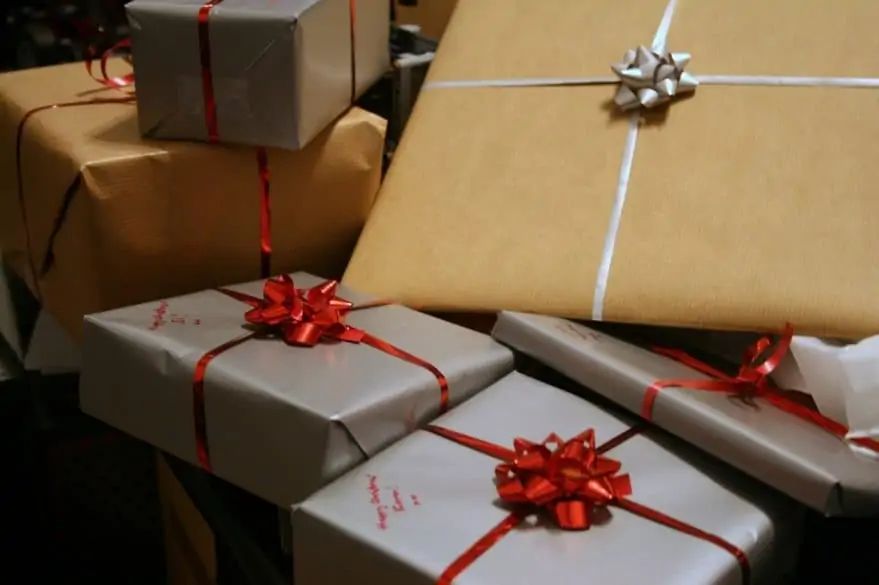 Another good idea for combining a holiday chore with a party activity is to throw a gift wrapping party for your friends. Have everyone to bring over their gifts and wrapping supplies.
You can catch up on girl talk while getting the gifts wrapped. Talk about killing two birds with one stone!
Throw in some festive music, yummy snacks and eggnog, and you will have a holiday party so fun you will want to make it an annual tradition!
​Just be sure to have a few extra rolls of tape, a few pairs of scissors, and some extra wrapping paper tubes on hand just in case someone runs out!
I like to wrap with my family members. It makes it seem less like a chore and is a great time to catch up with everyone.
10. White Elephant Gift Card Exchange
Another one of my favorite Christmas party activities is a white elephant gift card exchange. The concept is simple. Have everyone bring a gift card in a predetermined amount.
Then, when it comes time for the gift exchange, use the usual white elephant rules. It is a lot of fun, and everyone goes home with a gift card they can use as opposed to some cheesy gift that will get thrown into a box.
For a twist, make it a requirement that the gift cards must all be for restaurants.
Instead of a white elephant gift card exchange, you could do a secret Santa game where you pick names ahead of time and have to buy a gift card or gift for that person. You sign the tag from Santa, not yourself so nobody know who got what and everyone can take turns guessing if they want to.
11. Decorate Christmas Hats
Grab a few of those Santa hats at the dollar store for your party guests and have each person decorate them. Grab some fun markers, hot glue, pom poms, cotton balls, and more little craft supplies.
You can make it just a decorating activity or make it a decorating contest and have everyone vote later on in the party to see who can make the best looking one or the most funny looking one.
12. Watch a few of your favorite Christmas movies
Have all of your guests come in comfy clothes or even Christmas pajamas and bring snacks, desserts, or treats to share with everyone. Vote on your favorite Christmas flicks and have a viewing party.
13. Write out your Christmas cards
Have everyone gather around and work on their Christmas cards to send out to friends and family. This feels like less of a chore and more of a fun game when everybody does it together.
You can design cards online and have them printed, print them at home, or hand write them. Lots of ideas to do, just make sure you do this early enough to get the cards out before it's Christmas time.
14. Host a Christmas cocktail or mocktail contest
Have all of the adult guests submit their Christmas cocktail recipes ahead of time so you can get all of the ingredients, or have everyone bring their own ingredients and you just supply the festive drinking cups.
Kids can make mocktails, adults can make cocktails and each person can take turn being the bartender. It's a fun way for everyone to try different and new drinks and see if you find any new holiday favorites!
15. Host an ugly sweater party
When you're inviting your friends and family to your Christmas party, make sure they know to wear their ugly sweaters. You can make some silly memories by taking tons of photos with everyone dressed up in them.
Or you can have a contest and see who has the most crazy ugly Christmas sweater. This would be the perfect time to rent one of those photo booths, or make your own to create some funny Christmas photos.
16. Have a karaoke party
This is always funny when in large groups. You never know who is going to bust out a Christmas song and actually sound GOOD! You can have people team up and sing, or let them opt to belt out their own version of Jingle Bells all by themselves.
Just have the karaoke machine and let everyone sing themselves silly. It's always so much fun.
17. Make Christmas Wreaths
This is a fun and festive thing to do at a Christmas party. Gather up enough supplies before the big day so that each of your guests can make their own Christmas wreath to take home and decorate with.
You can make them out of the traditional tree materials, or you can make other wreaths to decorate. Decorating wreaths with festive Christmas ribbons and ornaments would also be a fun idea to try.
18. Arrange for Santa to come visit
If you are hosting a Christmas party with lots of little kids, this may be a really fun idea. Don't tell the kids, just have Santa make a surprise visit.
It's the perfect way to get some good pictures with the holy, jolly guy and make sure everyone gets a turn telling him what they want for Christmas and if they've been a good boy or girl this year.
Before he arrives, the kids can work on their Christmas lists while sipping on some fresh made hot chocolate.
19. Have a scavenger hunt
You can take a look around places like Etsy or Pinterest and find a bunch of cute Christmas Scavenger Hunt ideas. There are a ton of ideas out there. You can hide candy canes, ornaments, Christmas candy, wrapping paper, cookies, hot chocolate mugs, and more.
Here is a cute indoor Christmas Scavenger hunt kit from Etsy.
20. Make reindeer food
This is one of those super easy, relatively quick Christmas activities that every kid needs the chance to do before the big night. Gather all the kids to make reindeer food. Make sure you have enough supplies for each kid to take home and sprinkle out on the lawn on Christmas Eve.​
21. Play Christmas charades
Just like your normal game of charades, but this time with a holiday, Christmas theme twist! It's the perfect game to split guests up into teams so everyone has a chance to get to know each other!
If you need a few ideas of what you could use for ideas to act out, try some of these holiday charades topics:
Build a snowman
Santa eating cookies
Decorate a Christmas tree
Wrapping presents
Singing carols
Opening presents
Making gingerbread houses
22. Make it a white Christmas
Surprise your guests by having them look out the windows to a White Christmas.
Using a power washer to make fake snow is a fun and easy way to create the feeling of a winter wonderland. Start by filling a bucket with soap and water and pour it into the power washer. Adjust the pressure of the power washer to a low setting.
Then, turn on the power washer, and spray the mixture onto the desired area. The mixture will look like a white lather and resembles a light snowfall. As you spray, adjust the pressure of the power washer as needed to create a more realistic snowdrift.
Once you are happy with the snowy effect, turn off the power washer and you will have a winter wonderland. It's cute, fun and a great way to make it feel like you'll get to enjoy a White Christmas party no matter what the temperature actually is!
​23. Make an obstacle course
You can make this as elaborate or as simple as you want. You can make an obstacle course for kids and/or the adults. If it's the right weather outside, you can make an outdoor obstacle course and you could even include your Christmas holiday blow ups and outdoor decorations.
What an extra fun and festive Christmas party game for everyone to enjoy!!​
24. Make a hot chocolate bar
This is a fun activity for anybody to enjoy. You can set up a hot chocolate station where people can choose all the fixins' to make the perfect mug of hot chocolate! Use different flavors of hot chocolate, marshmallows, mini marshmallows, chocolate spoons for stirring, and more!
If you have any hot chocolate bombs, this would be a fun thing to add to your drink station.
​25. Make s'mores
If you have a fire pit and want to sit outside you can make some Christmas smores outside. However, if you have an indoor fireplace and want to make them that way you can too. but, in my opinon, the new, fun and cool way to make s'mores is by using a S'mores Charcuterie Board!
It's a cute display of all the necessary things to make the perfect s'mores desserts.​
26. Play Santa Says
If you have younger children and need a cheap, simple way to keep them entertained, play Simon Says, but make it the Christmas edition- Santa Says! It's a classic following directions game with a Christmas Twist.
27. Play Christmas Bingo
You can make your own bingo cards, or spend a few minutes on either Pinterest or Etsy and I'm sure you'll find plenty of festive, Christmas bingo cards you can buy or print out. This is a simple game and you can ask each guest to bring a prize to use for the winner of this game (and any of the other festive games or activities that we have shared here, that you choose to use at your own holiday party!
Christmas parties are a great way to connect with those we love during the holiday season. But, they can be stressful to plan, especially when trying to come up with activities for adults and kids to enjoy. These 27 easy Christmas party activities are fun for all ages. I hope you can use some of them at your next celebration.
Enjoy the most wonderful time of the year with those you love!