We are about to spend the day at a soccer tournament, it's 100 degrees outside, it's 30 minutes from our home, and we have no clue how long we will be there today! It all depends on whether they win or lose! We've been to enough games throughout parenthood that we know what we don't want to forget each time a game rolls around. We've come up with a list to think of everything, even though you aren't going to need all these things at every game! It's just nice, like a packing list to scan it before each game and grab what you'll need!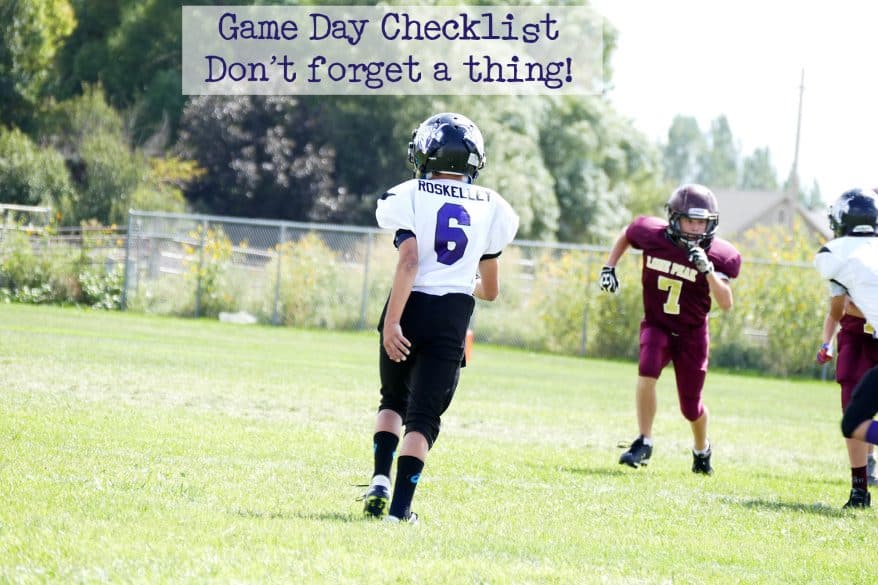 Snacks– The number one thing we always wish we had, but sometimes don't! I'm not even talking about snacks for your player, although that's a great idea, but also snacks for mom, dad and the brothers and sisters who have to tag along! We like granola bars, fruit snacks, dried fruit, and trail mix.
Lawn Chairs– Our absolute FAVORITE lawn chairs are the Tommy Bahama chairs that you can wear like a back pack. Sometimes, the distance between your car and the game, combined with all the other things you are carrying is too much. Having chairs on your back instead is so great!
Blanket– The weather in Utah is unpredictable! Some games are so cold you think you're going to get frost bite! Don't forget to load your car with blankets. More than one if you have little ones!
Water & ice– Your player may have a water bottle, but make sure! We've been to plenty of games where I found out after we got there that our athlete forgot it on the kitchen table. hot summer games without ice can be miserable. We often like to keep a cooler in the car with ice and cold drinks for the drive home. It's so refreshing if you've been outside all day.
BODYARMOR Sports Drink Most intense young athletes need more than water to stay hydrated. At my sons last tournament we brought the BODYARMOR hydration drink, and we were so grateful! They were on the field for games, practice and waiting, for almost 6 hours! BODYARMOR has

potassium-packed electrolytes, coconut water and vitamins – and has no artificial flavors or sweeteners. I've tried to get my kids to drink coconut water before, for the electrolytes, but they've NEVER liked the taste of it. BODYARMOR on the other hand, is DELICIOUS! It comes in these flavors:

fruit punch, orange mango, strawberry banana, tropical punch, blackout berry, mixed berry, grape, watermelon strawberry and lemonade.

Sunglasses– If it's a sunny day, don't forget the sunglasses. Squinting to watch the plays can get miserable.
Sunscreen– Remember the sunscreen and you'll be the favorite parent on the team. Everyone needs sunscreen so offer it up liberally.
Bug Spray– Games near a lake or pond are notorious for having mosquitoes. Bug spray will make it more comfortable for everyone.
Hat– I've been so much better about wearing a hat in my old age- I don't want wrinkles! Hats for your kids are also a great idea to avoid burned noses. If it's cold, a winter hat is also vital!
Chapstick– being in the elements has a way of making your lips so uncomfortably dry! ALWAYS have chapstick!
Umbrella– Umbrellas are a must if you have little ones and need to keep them in the shade. There are some very affordable sports umbrellas that are perfect for games.
EQUIPMENT! How many times have you had to go back home for shin guards or baseball mitts. Don't forget the sports equipment!
Uniforms– Whether it's the cleats or the right color jersey, bring it all!
Cash– sometimes you aren't expecting to pay for parking, or even a cold drink they are offering at concessions. Having cash on hand, even if it's just a few dollars is always smart. One time, we had no idea, but we were expected to give the referee cash at the end of the game!
Camera– of course you are going to want to capture those amazing moments! Have a camera and/or video camera to remember it all.
Contact list or roster! We've been to the wrong field more times than I can count! Having the coaches phone number has saved us. It's also nice to have a roster of the kids and their numbers so you can cheer for them, using their names!
This post may contain affiliate links. As an Amazon Associate I earn from qualifying purchases. For more information, see our disclosure.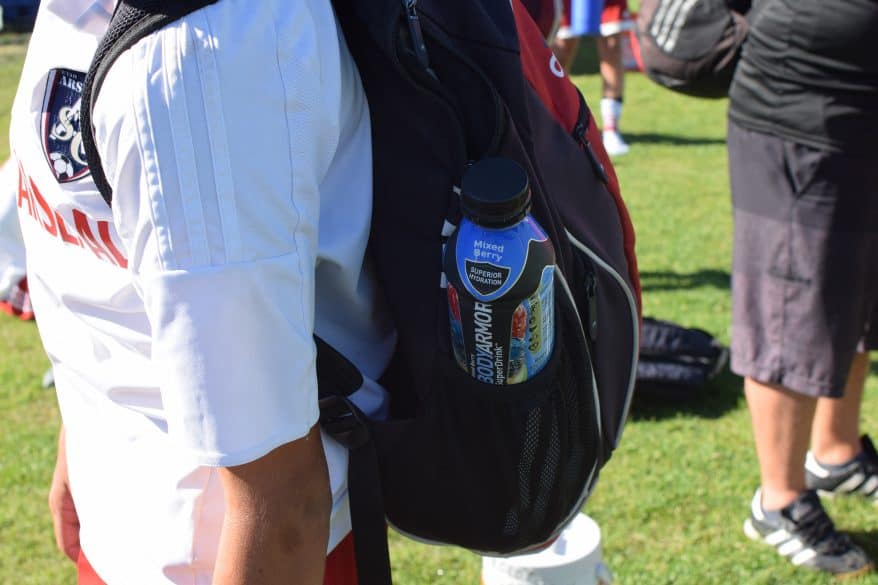 That's it! Print your list today and don't be left high and dry!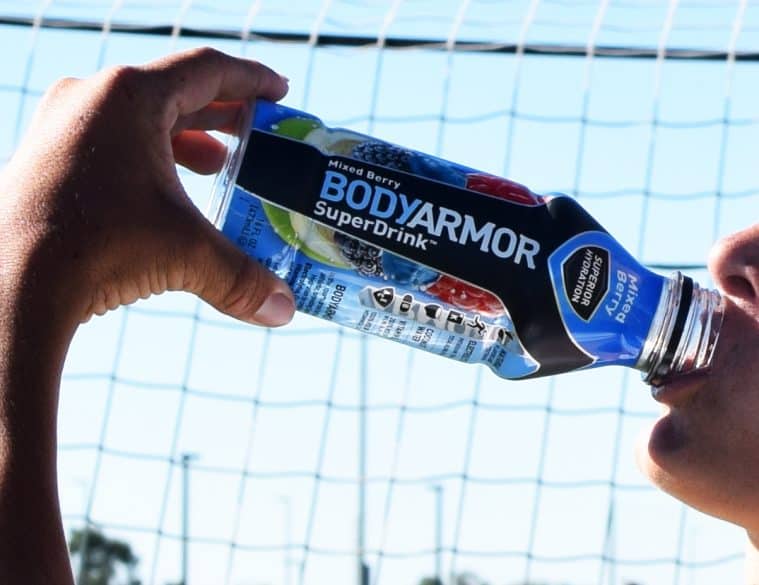 If you have an athlete, I know you'll love BODYARMOR like we do! If your young athlete is killing it on the field, send a video to BODYARMOR for a chance to be on the BODYARMOR team! Get the details here.
Then, head out and grab some BODYARMOR before your next game! You can grab a coupon here to try it! We found ours in Utah at Macey's grocery store, but you can also get it at Harmon's and Smith's. It is such a healthier alternative to traditional sports drinks. This one has no artificial flavors or sweeteners, and it provides Superior Hydration!
Follow BODYARMOR