If I were to make a list of my favorite foods–cheese and chocolate would definitely be in the top five. I love them in all of their many forms, including melted into a delicious fondue. And although I enjoy fondue, I don't happen to have a fondue pot, Or the space in my kitchen for another one-use appliance.
So, how can I make a delicious cheese or chocolate, or any other variety of fondue? With my favorite multi-purpose appliance, the crockpot! If you're hungry for some easy and delicious fondue for your next party or even just for dinner tonight, check out these 10 delicious crockpot fondues!
This post may contain affiliate links. As an Amazon Associate I earn from qualifying purchases. For more information, see our disclosure.
10 Delicious Crockpot Fondues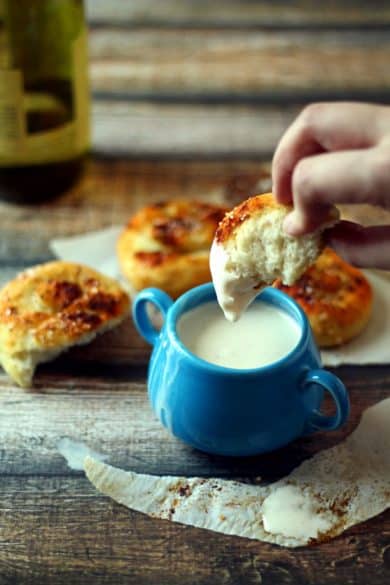 This Swiss cheese fondue recipe is quick and easy and includes ingredients you likely already have on hand in your kitchen. If you need a last minute party or potluck dish this is a tasty option you can make in under an hour. Bring along some bread for dipping and you'll have the most popular dish at the party.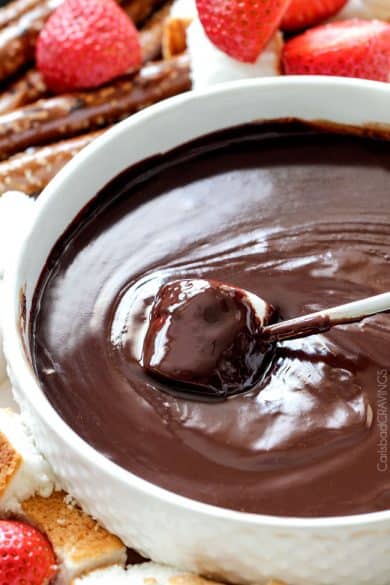 Chocolate fondue is my first love in the fondue world. And this recipe is heavenly. Set up this sweet treat for your next party and surround it with some decadent fruit for a delicious appetizer or dessert.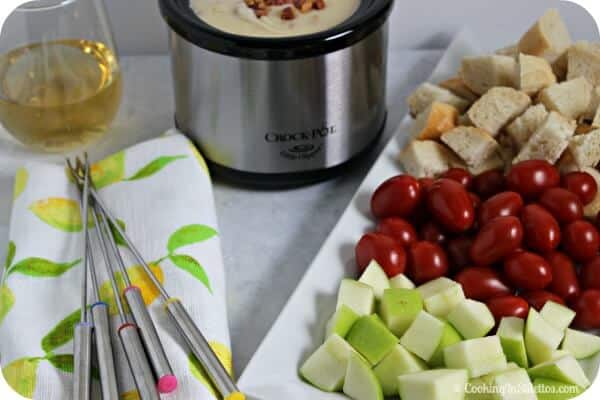 If you're a cheese and wine-loving hostess, this simple and delicious crockpot fondue is for you. The mix of Fontina and Gruyere cheese will delight your palette and that of your guests.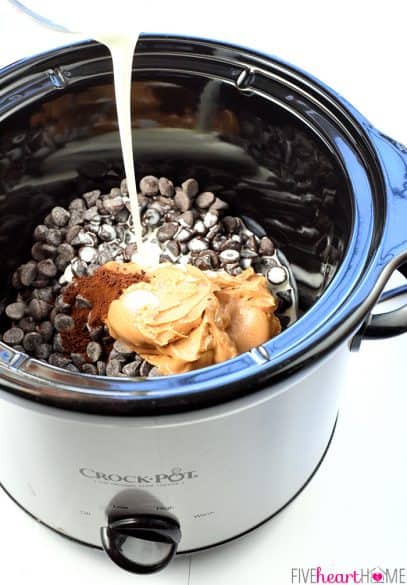 What's better than chocolate fondue? That's easy, chocolate and peanut butter fondue! This tasty dish goes beautifully with fruit or pretzels or a sweet bread. It reminds me of my favorite candy treat, peanut butter cups.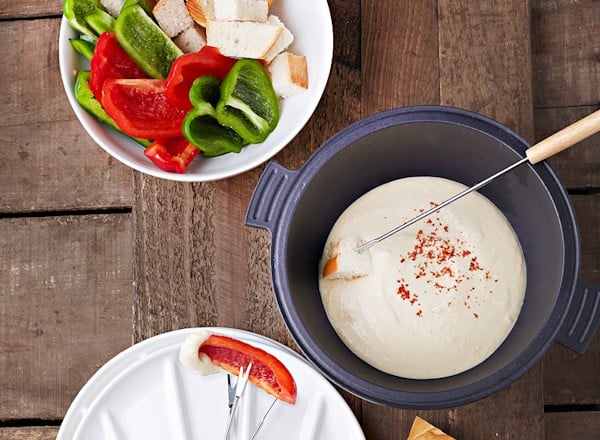 You might think great fondue was pretty much out of reach for vegans but this Almond and Great Northern Bean Fondue recipe will change your mind. This surprising and tasty recipe opens up the fondue fun to your friends and guests who follow limited diets.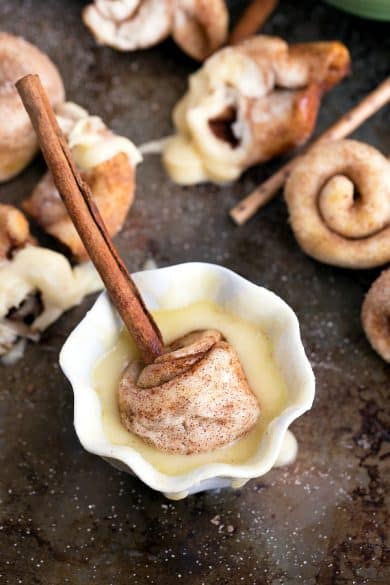 If you haven't noticed, I love sweet dessert fondue recipes. And as wonderful as a chocolate fondue recipe can be, I love it when I come across something a little bit different.
This cinnamon roll fondue recipe is just the unique dessert crockpot fondue you've been looking for. It is sure to be a treat for your family or guests. And I love that it is the perfect breakfast or brunch treat. Something I don't usually do with fondue.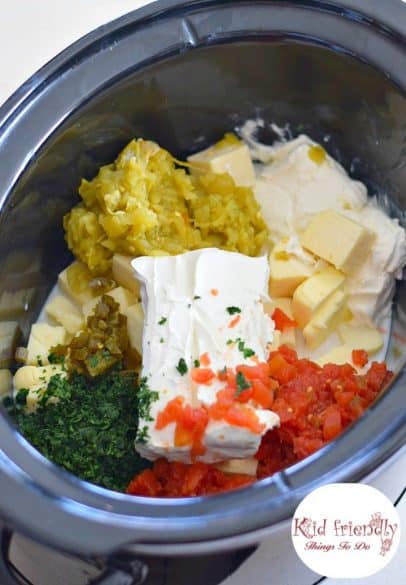 For a cheesy dip with a little spice try this delicious Queso Blanco dip for your next party or a fun family dinner. Best with chips or veggies, this dip has a delightful mix of flavors you'll be dipping into over and over again.

If you're looking for a unique dessert to delight friends and family, this is probably one they haven't seen before. It's as simple as it is sweet. And oh so good!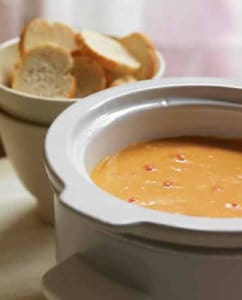 This delicious and healthy dip is sure to be a party favorite. And I love having simple dishes to make for vegan guests or those with food allergies. This has the benefit of being both easy to make and tasty. Other guests may not even know it's vegan!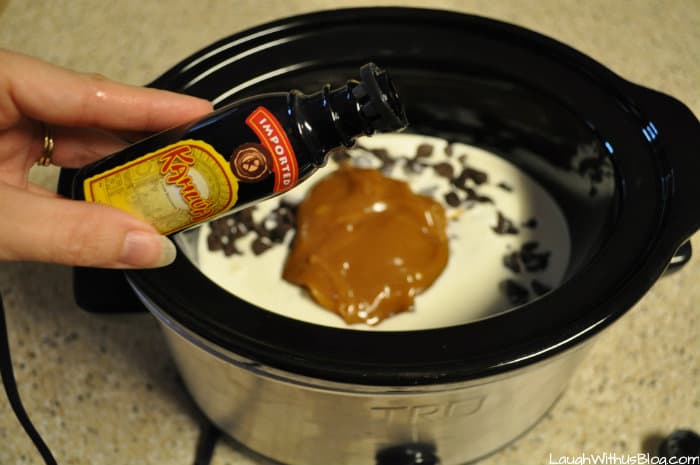 There is definitely a trend when it comes to alcohol and fondue, although you usually see it paired with the cheesy crockpot fondues. This is a fun dessert pairing of chocolate and Kahlua. And the combination packs a sweet punch. With only a handful of ingredients needed, this makes a fast and fantastic crockpot fondue dessert. I definitely recommend it!