Although upholstered beds are beautiful and trendy, they're not in the budget for everyone. But the thought of a bed scooted up against a plain, blank wall may conjure up images of dorm rooms for some. Can your bedroom still be sophisticated without a headboard?
Believe it or not, yes. You don't need a fancy bed with a huge headboard to make your bedroom beautiful. Save money by skipping the headboard and hanging something else above the bed to create a focal point. Here are five of our favorite ideas.
This post may contain affiliate links. As an Amazon Associate I earn from qualifying purchases. For more information, see our disclosure.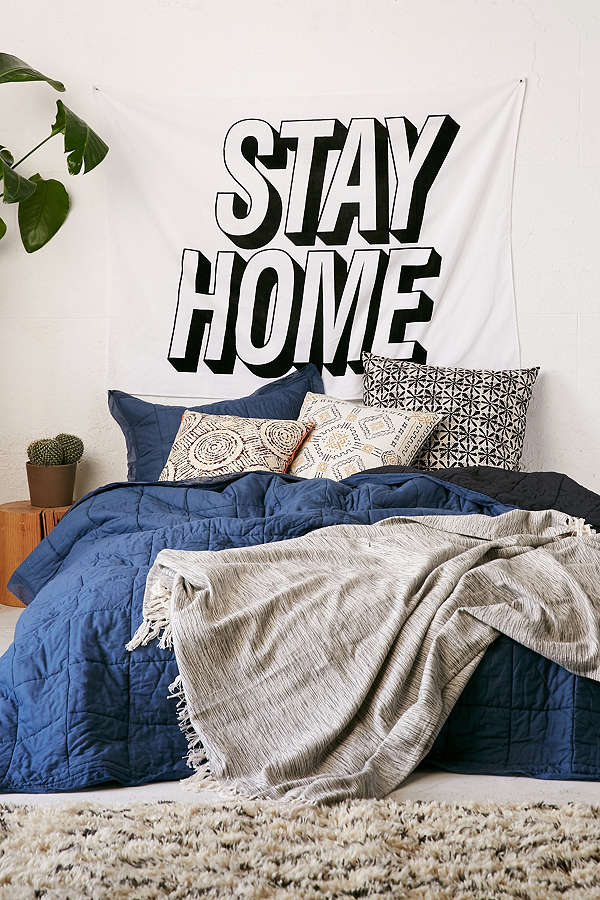 1. Wall tapestry
Using a curtain rod or simply a couple of tacks, hang a pretty wall tapestry to create the look of a headboard and add color and texture. This playful version from Urban Outfitters would add a punchy graphic element to the room. And the message couldn't be more perfect, what's better than staying home wrapped up in your bed watching Netflix?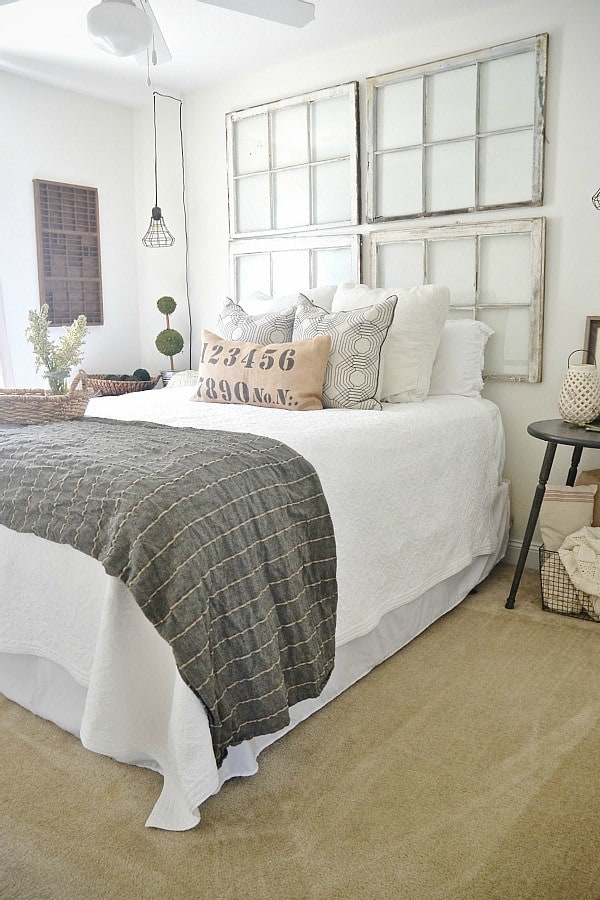 2. Vintage window frames
If you're going for a more farmhouse, vintage look – some distressed window frameswould be perfect. You can find these at thrift stores, antique stores, or maybe even a salvaged building supply.
An arrangement of four like this one from Liz Marie Blog, reaches almost to the ceiling and makes a statement in what could be an otherwise boring bedroom.
3. Large mirror
Even something as simple as a large mirror can give you just the right amount of style above the bed. A round mirror works nicely and creates contrast to the rectangular shaped bed, like this pairing from Architectural Digest.
Mirrors create extra light in a room by reflecting light from windows or nearby bright spaces.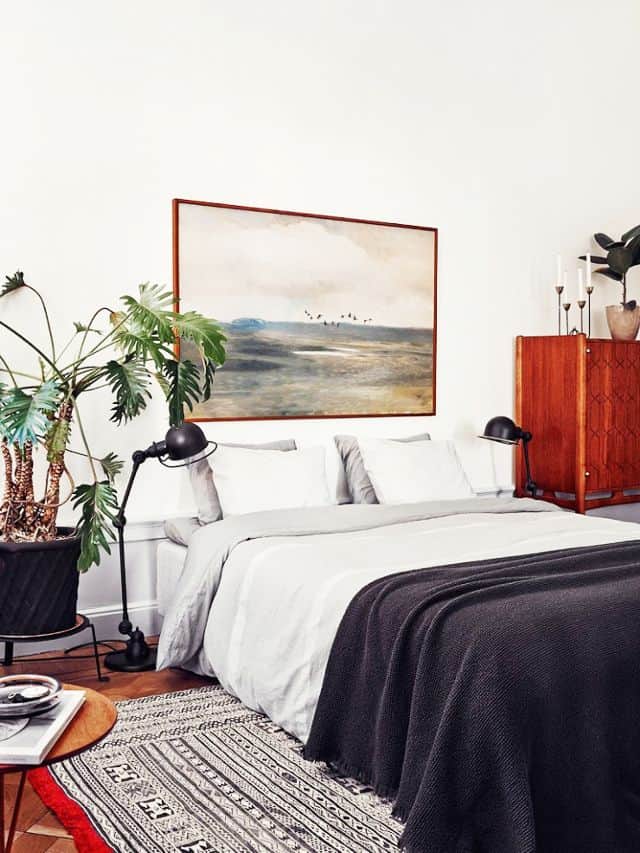 4. Oversized art
Hang a large piece of artwork above your bed for another stylish look. Pillows propped against the wall help to create the illusion of a headboard, and the artwork above creates the main focal point. A beach scene or abstract landscape provides a soothing scene perfect for a relaxing bedroom. Source: My Domaine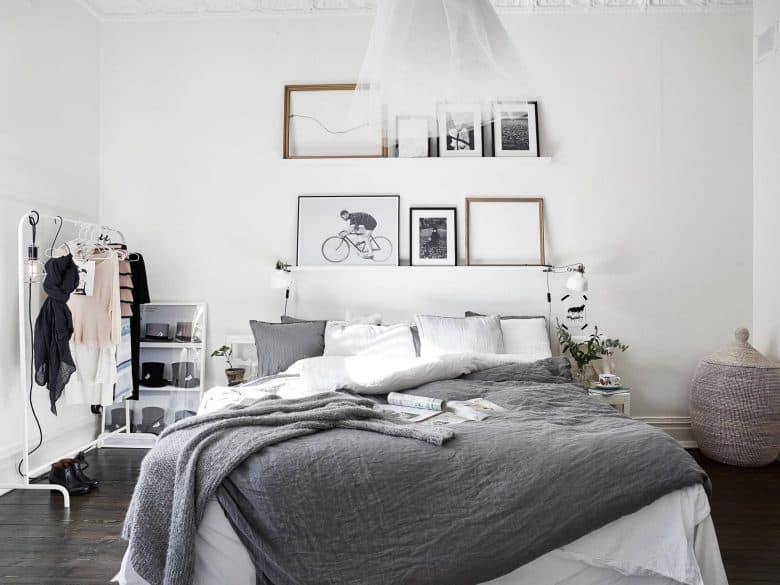 5. Shelves
Long long shelves provide a spot for artwork or accessories, and can even provide a spot to mount some sconce lamps. Shelves are always a great option if you're an indecisive decorator, you can try an endless amount of arrangements and switch them up whenever you grow bored. Source: Coco Lapine Design