Upcycle Old Magazines! FUN WAYS BELOW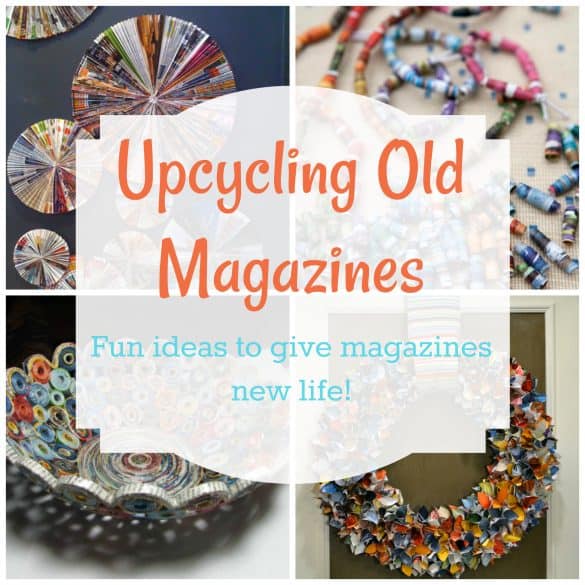 This post may contain affiliate links. As an Amazon Associate I earn from qualifying purchases. For more information, see our disclosure.
Who doesn't love a good magazine? I recently discovered that at the beginning of the year, you can buy magazine subscriptions for super cheap on Amazon.
We are talking Real Simple for $5 a year. You can't beat it! So of course I went in a binge and subscribed to a bunch of my favorite magazines. It's been so great getting all of them in the mail.
I take one with me to the park to read while my kids play or I bring one to a doctor's office to read instead of picking through their lame selection.
However, there is a catch. I now have a big pile of magazines. And I just can't make myself throw them away. Is seems like such a waste even if I am recycling them.
Well, turns out there are some pretty amazing things you can do with magazine. I had no idea. Here are a few ideas in case you find yourself in my same situation!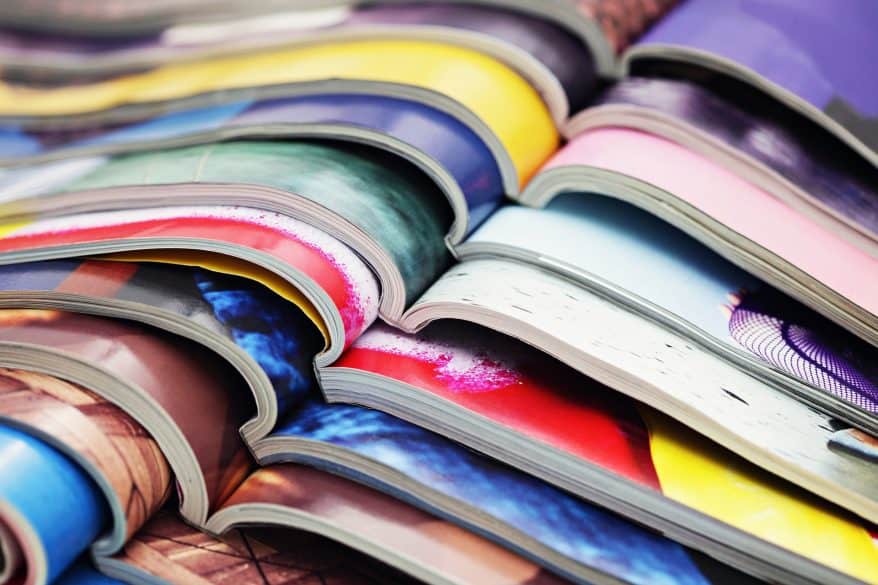 First off, you can donate magazines you don't want anymore and give them new life. Hospitals, doctors offices, libraries, auto repair shops and coffee shops often like donated magazines for their patients and customers to read.
And I know at my local elementary school, the art teacher is always asking for donations of things like magazines.
Now comes all the cool crafts you can do to use those magazine. How about an adorable doll house using cutouts from a home decorating magazine?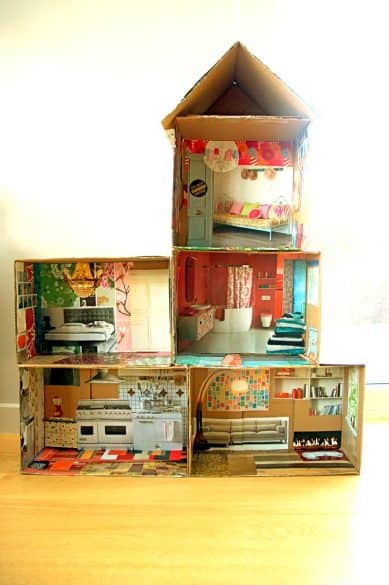 Give magazine beads a try! Then you can give them to your littles to make all kinds of necklaces and beads. Once you get going, they are cinch to make. Click HERE for an excellent tutorial. I imagine this would be the best thing to do while watching Netflix!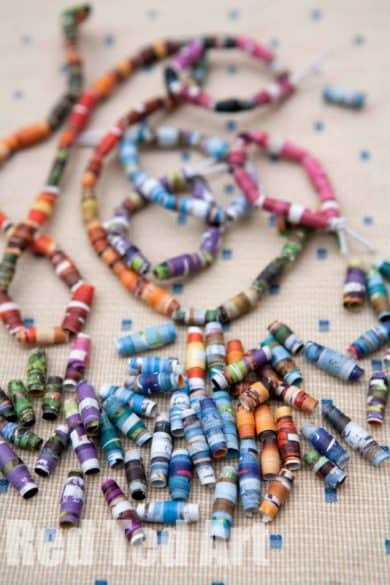 Cut up magazine pages into squares and use them for an art project with your kids. If you can find pages with solid colors, even better. Let your kids go wild and see what they come up with!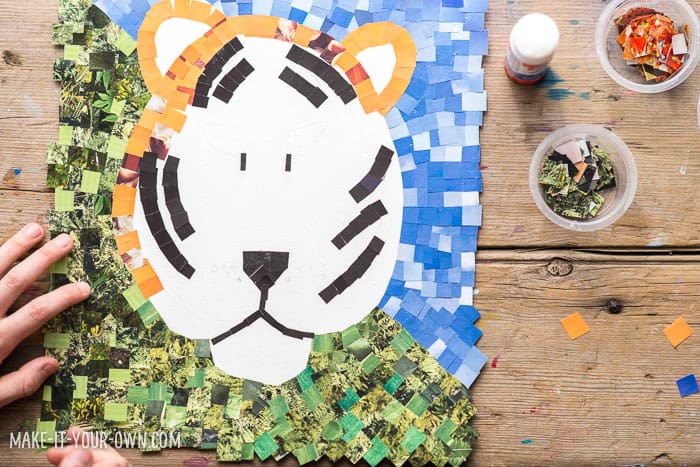 Remember folding paper to make fans when you were a kid. Make good use of that skill and make these rad round fans with your magazine pages. Once again, use pages with a lot of color on them to give it that POP!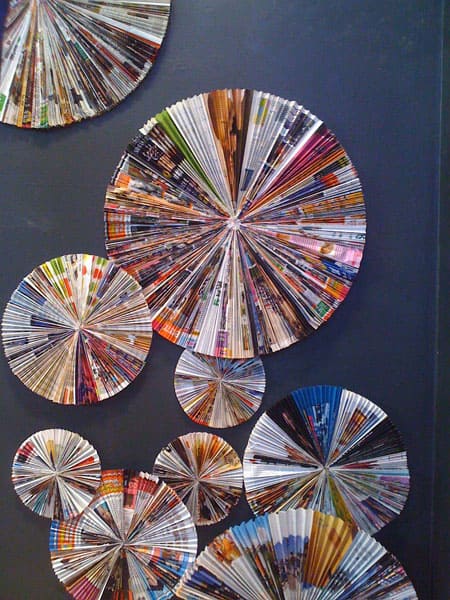 If you are feeling ambitious, take a look at this basket made completely from magazines! First the paper is folding and then rolled. From there, create whatever basket or bowl you want!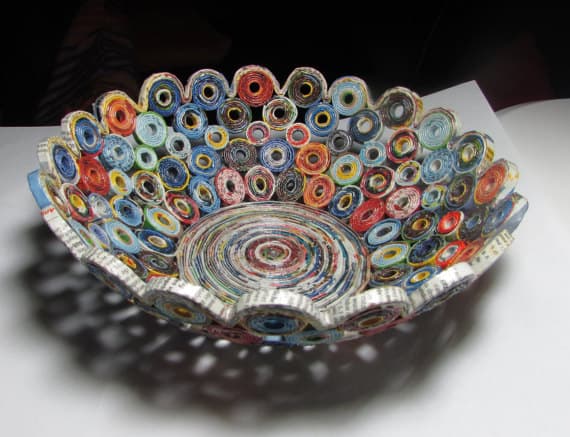 For some unique wall art, try a magazine silhouette. Choose your favorite shape and then fill it in with strips of magazine pages. This is another craft that kids could easily do!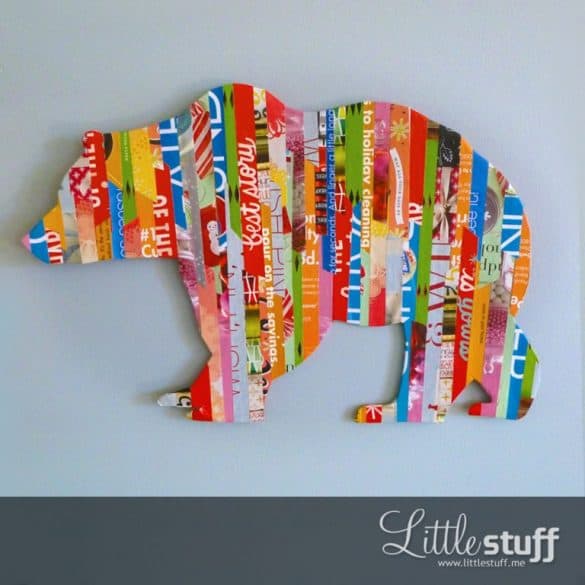 Maybe it's time to change up the wreath on your door. Do it for free with old magazines!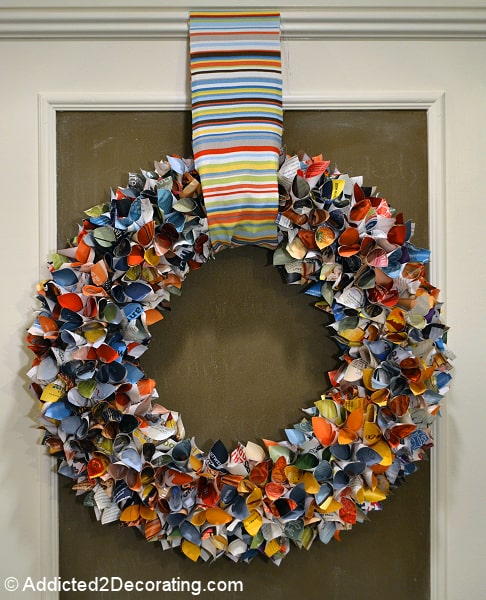 Make an everlasting centerpiece for your kitchen table! No watering required for these clever little flowers!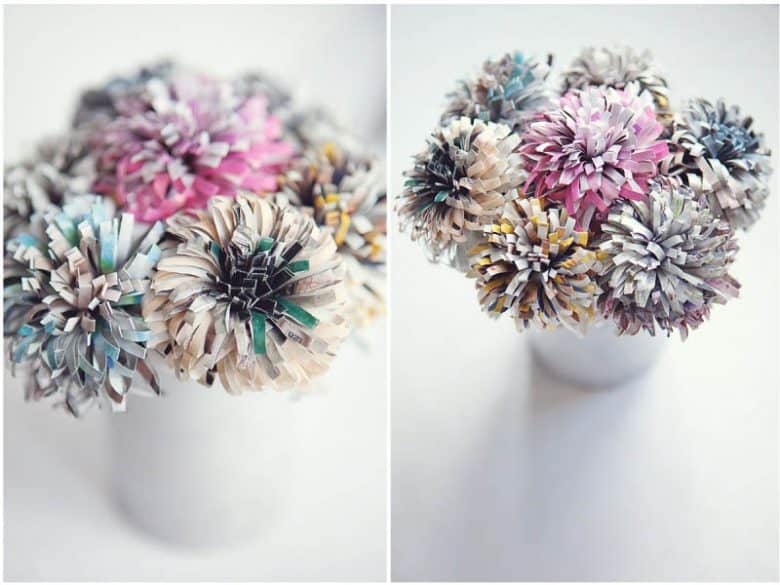 If the thought of cutting up magazines or giving them away is just too much to bear, then make them useful around the house. Make a stool or small table! Secure them together and then if you really want them you can still access them.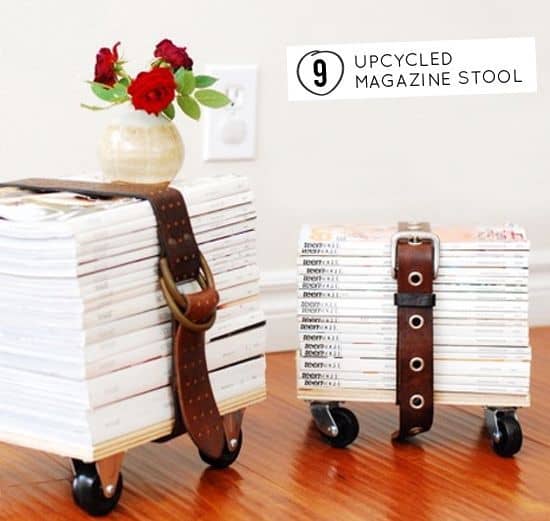 Upcycle old magazines SHARE!