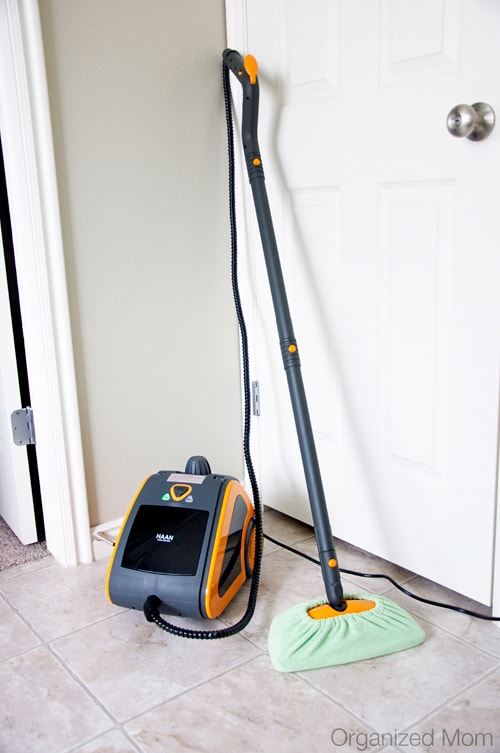 ***Update: Giveaway has ended. Thank you everyone who participated!***
Kids out of school yet?
Has summer break arrived at your house?
Are you already pulling your hair wondering what on earth are you going to do all summer long?
You're going to steam clean of course!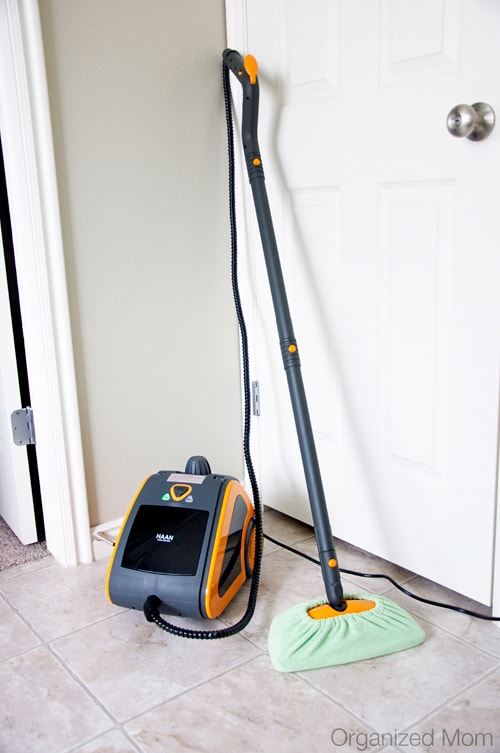 Ready to learn all about it???
The
HAAN Complete
cleans floors, windows, walls, counters, stovetops and can perform just about any cleaning task imaginable – without chemicals! Wahoo for chemical free! The canister design is compact and super easy to move around as you clean. It also has an onboard attachment kit with a seriously amazing set of useful tools. A tile and grout brush, glass cleaning attachment, garment steam head, MicroCham towel and sponge, angled steam nozzle and so many more cool tools I am still waiting to try out!
The Complete kills 99.9% of household germs, bacteria and dust mites… without chemicals. Nice!
Let's take a look at it in action.  Presenting, my bathroom windows. Booo! Definitely dirty, and definitely neglected.
First, I used the Steam Towel to clean my windows. It  fits perfectly over the Floor Attachment, and I love that the MS30 Complete still works beautifully when the handle is angled up on the wall or window. I seriously thought there is no way my windows are going to be clean without glass cleaner, but behold! They looked fabulous and were entirely streak free!
Next I went after the disgusting dirt in my window seal. That stuff was dried out and crusty, and I thought it's seriously never coming off!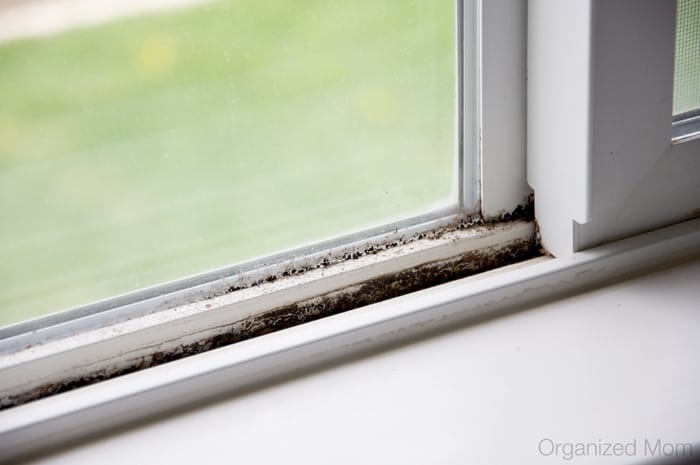 With a little steam and the Microsham Towel…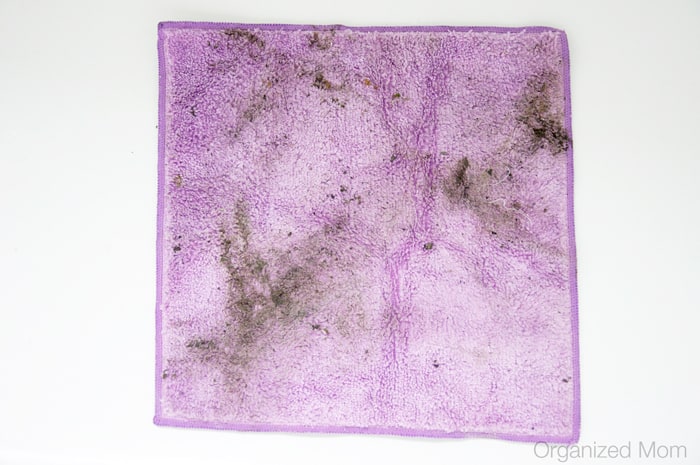 Voila! A two minute clean job that looks ah-freakin-mazing.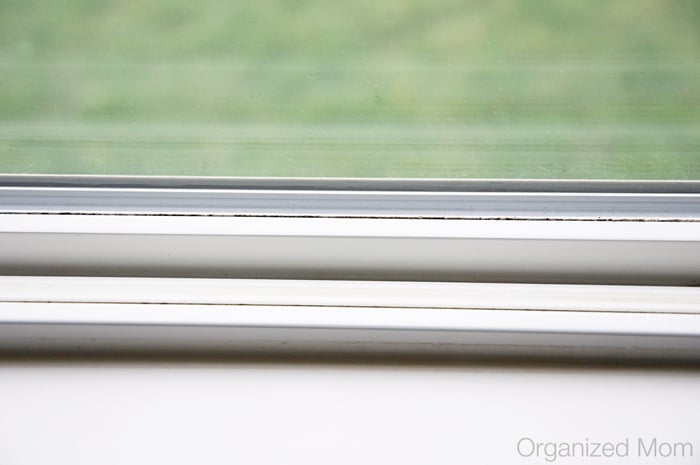 And here's a hilarious video clip of my daughter  and I fighting over who got to use the MS30 Complete!
https://vimeo.com/42986141
The coolest part about the HAAN Complete is that the cleaner takes just a few quick minutes to get to work, and produces 30 minutes of continues pressurized steam after being filled just a single time.
I also love that it has a built in storage compartment for all the little tools, and a second compartment for storing the handy long extension cord. It also comes with a steam trigger lock, which I found to be a beneficial safety feature since my kids pretty much follow me wherever I go. 🙂
Here's a video showcasing many of the fabulous ways to use the HAAN Complete:
Ready for the giveaway? One of you will win a HAAN Complete MS30, that comes with: 2 Extension Poles, a Floor & Countertop Steam Head, Attachment/Steam Jet Nozzle, Large Scrub Brush, Angled Nozzle, Small Detail Brush, Round Wire Bristle Brush, Cleaning Sock, Garment & Flat Surface Attachment, Concentrator Nozzle, Steel Wool Brush Attatchment, MicroCham Towell, MicroCham Sponge, Grout Tile &  Rough Surface Brush, Rubber Squegee Panel for windows, Carpet Glide,… yes I am still going… Multi Layer Microfiber Glass & Mirror Bonnet, 2 Ultra-microfiber Pads, Precision Filling Cup, Floor Protector/Resting Mat, Funnel, Lime and Scale Remover, and a User's manual of course!
Holy crap, that sounds awesome.
To enter just leave a comment below!
Giveaway ends Tuesday, June 19th. Winner will be announced June 20th on our Facebook page. Good luck!
To learn more about HAAN and  other amazing products, go here.
Disclaimer: I was not financially compensated for this post, however I was given a Complete Steam Cleaner for review purposes. All opinions are my own.