Happy Mother's Day to all you wonderful mothers, daughters, and women! We hope you have a fabulous day today and take some time to pamper yourself!
We are really excited to announce our Mother's Day Giveaway winner sponsored by Clos-ette. Reader Brittney sent us several photos of her closet and she could definitely use some cute hangers to help with her organization!
I promised Brittney I wouldn't post the "before" photo, but here is her closet after she made some serious de-clutter progress. Way to go Brittney! Some  Signature Coat Hangers in my  favorite bright summer green color will be sure to help stay motivated and finish organizing your closet.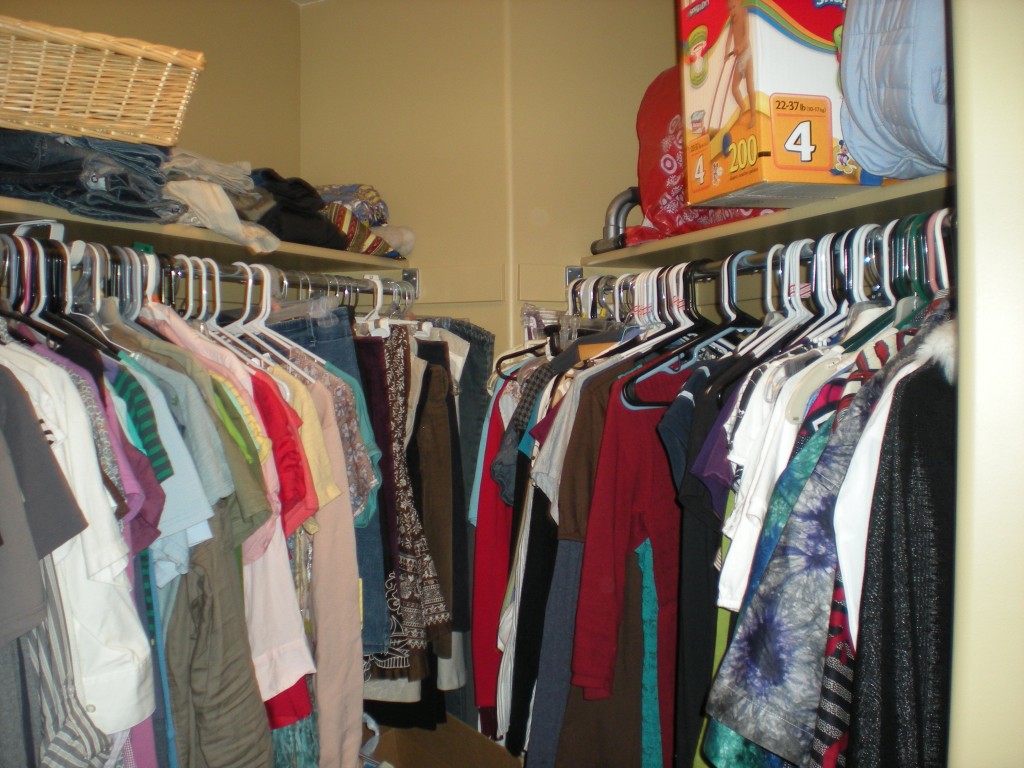 Congratulations Brittney, and keep us posted on your progress! Thank you everyone who participated and sent in your photos!
A special thanks to Clos-ette for sponsoring this fabulous giveaway, and pampering one of our fabulous women!