Is it just me or does it seem that the pantry is one of the hardest places in your house to organize? There are so many things that go into a pantry- everything from Cheerios to chia seeds- and then everyone in the family is poking around in there looking for a snack throughout the day.
This post may contain affiliate links. As an Amazon Associate I earn from qualifying purchases. For more information, see our disclosure.
It can seem like an endless battle trying to keep it clean and organized. But that stops today! Here are 10 places to find FREE printable pantry labels. Get that kitchen under control, along with your sanity!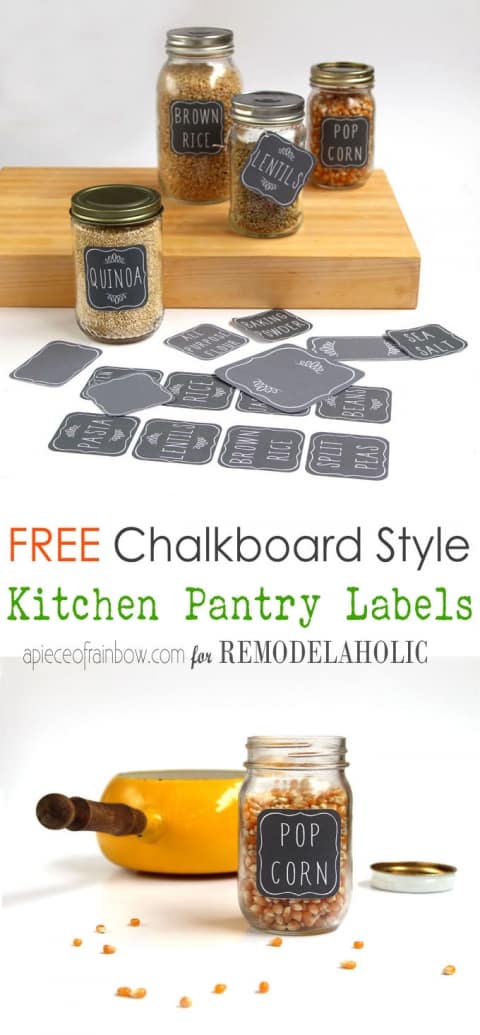 These give you the look of a chalkboard without the mess (and possible erasing!) of chalk.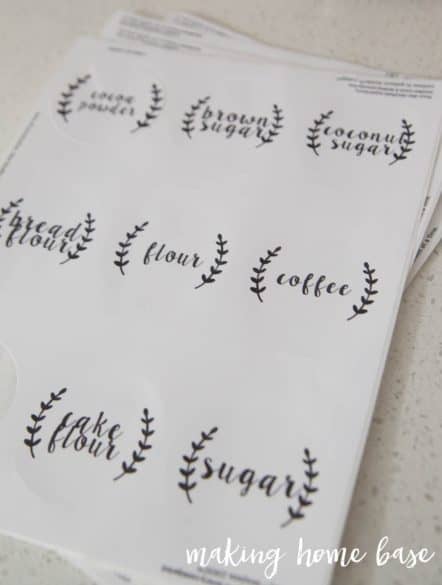 These cute little round labels are a cinch to print off and will have your pantry organized in a jiff.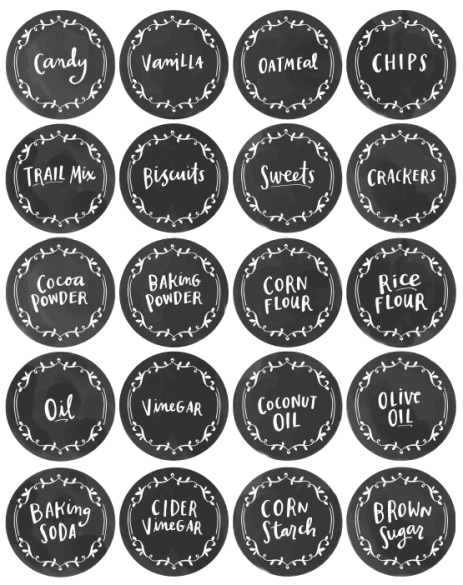 We all love Emily McDowell for her clever cards and adorable handwriting. Now you can have a bit of her in your pantry! This collection of free printable labels is extensive. There are 89 labels and blank ones for you to write your own things!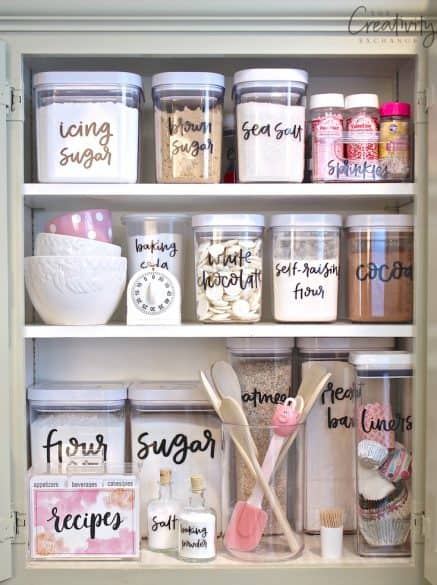 Can you even handle how adorable these are? Besides the fact they the letter is so cute, they are also big. You can easily spot what you looking for!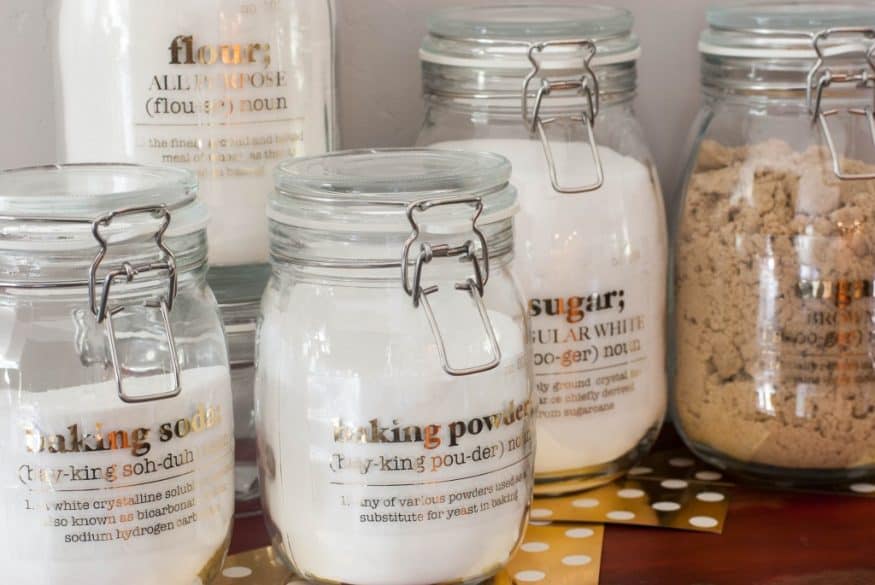 You won't even be able to tell these are free printable labels. They make your containers look like they are from a chic kitchen shop!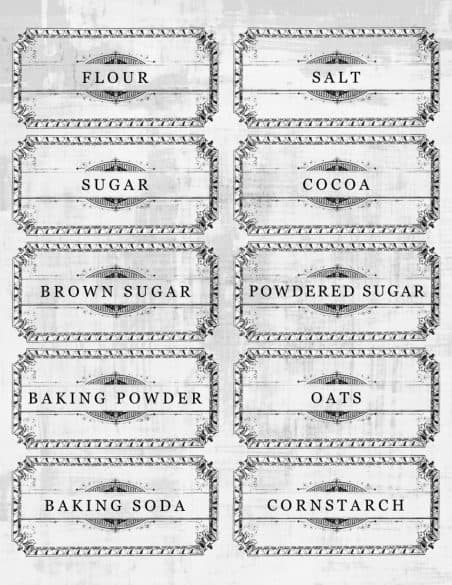 These gorgeous labels are too pretty to hide away in the pantry!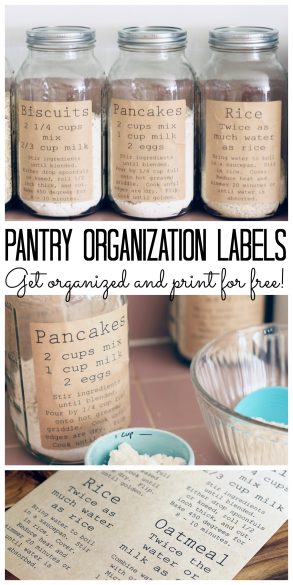 These ingenious labels make cooking easy! No need to pull out the cookbook, the recipe is right on the jar!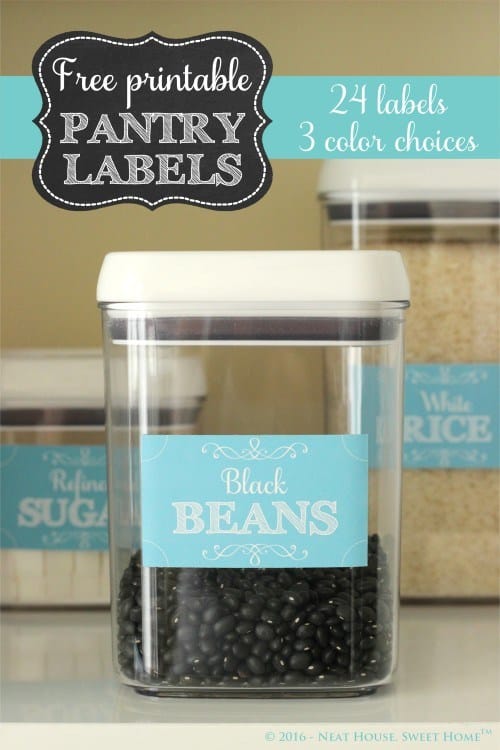 These cute labels give you three color options. Use one or mix and match!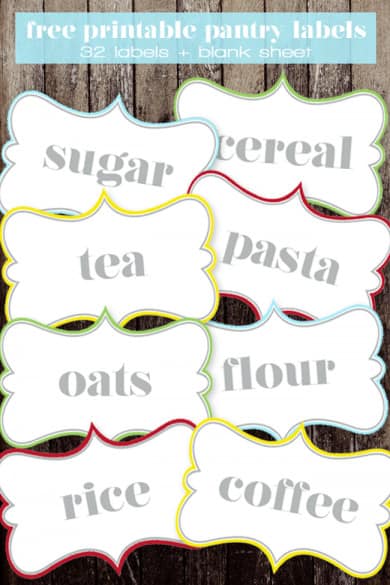 Here are some more color variations. All of them together make for a happy, cheerful pantry!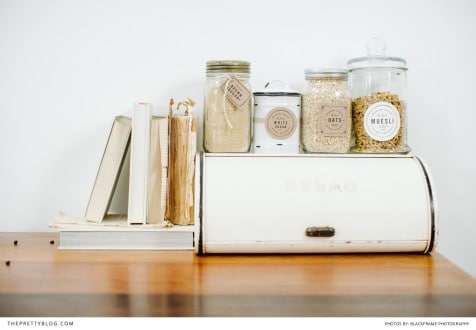 These look like the labels you would see on a shelf in a grocery store in the 1950s. Classic and to the point!
Share!