Summer vacation will soon be here, and with it, kids will be at home with loads of time on their hands. But as all parents know, we aren't always available or willing to be our kids' entertainment committee. The reality is, it is good for kids to be bored once in a while and use their imaginations to figure out how to spend their free time. Need some help with some Non-Screen Activity Ideas?
Kids are also growing up in a time where they are used to being entertained through screens, whether it be scrolling through Tik-Tok, watching YouTube videos, or playing on apps on various devices. Given that, they might need a little help coming up with activities that don't involve staring at or interacting with a screen.
Here are 100 non-screen activity ideas for your kids.
This post may contain affiliate links. As an Amazon Associate I earn from qualifying purchases. For more information, see our disclosure.
This list includes activities for a variety of ages. Some might involve you going with your child or driving them if they don't have a license. But there are also plenty of activities they can do on their own, without much help. These ideas can serve as a jumping off point when you child complains that they can't think of anything to do. These ideas might even inspire them to come up with their own list.
Outside Activities
Take a walk around your neighborhood.

Go on a hike in a nearby state park.

Take your dog for a walk.

Go for a bike ride around the neighborhood.

Play lawn games in your yard.

Go to a tennis court and hit balls back and forth.

Go swimming at an outdoor pool.

Have a water fight with water balloons or water guns.

Play tag in the yard.

Play basketball with neighborhood kids.

Use sidewalk chalk to make colorful pictures on the driveway or play hopscotch.

Help plant some flowers.

Weed the garden or flowerbed.

Volunteer to mow the lawn.

Jump on a trampoline.

Search for bugs in the backyard.

Play soccer in the backyard.

Go sledding in the neighborhood.

Go snowshoeing at a local park.

Have a hoola-hoop contest.

Play catch with a baseball.

Toss a frisbee around.

Do something kind for a neighbor like mowing their yard.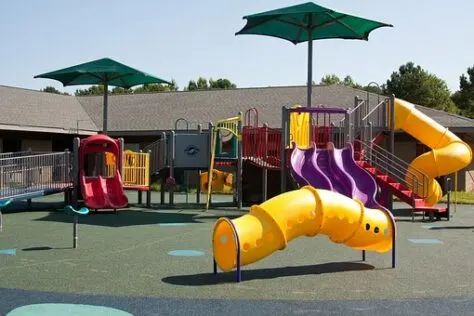 Inside Activities
Find a racquetball or pickleball court to play a game in.

Draw or sketch something in your house.

Paint a picture from a magazine or photo.

Work on a jigsaw puzzle.

Do a science experiment. (This might require a brief amount of time on YouTube).

Play with playdoh.

Play with kinectic sand (if you have young kids, this might actually be a better outside activity.)

Create your own comic book.

Rearrange your room or help your parents rearrange the living room or other living space.

Play cards either on your own (like Solitaire) or with a partner.

Play a board game with your siblings or a friend from the nighborhood.

Call a friend/relative that you haven't talked to in a while.

Create a music video with made-up dance moves.

Make a fort in the living room with blankets and pillows.

Roll up socks and have a "snowball" fight with the socks.

Bake cookies for your family or neighbors.

Have a karaoke contest.

Do trick shots using cups or buckets and ping pong balls.

Create a scavenger hunt around the house.

Rank candy 1-10 with the rest of your family.

Rank TV shows/movies 1-10 with the rest of your family.

Sort through your old clothes/toys and donate them to a charity.

Have a building competition with Lego.

Draw another member of your family or do a self-portrait.

Write a short story.

Write jokes and have a stand-up comedy show for the family.

Relax on your bed while listening to music.

Read a book or magazine.

Have a racing game with matchbox cars.

Create a musical instrument.

Make up minute to win it games and have a family competition.

Play with your pet or teach them a new trick.

Make home-made playdough.

Make up a card trick and test it out on your sibling or parent.

Try a new recipe.

Finger paint.

Create something out of recycled materials or craft scraps.

Create a picture with perler beads.

Write a letter to a friend or relative.

Make someone a card.

Build a small birdhouse.

Have a tickle contest.

Have a fashion show with your parents clothing.

Create your own home salon and do each other's nails, hair, or make-up.

Meditate.

Do some light stretching.

Create a time capsule to bury in the backyard.

Write and act out a skit.

Play with Lego.

Learn to knit or crochet.

Play charades.

Listen to an e-b00k.

Play Pictionary with a wipe board and marker.

Create a plan of your dream house.

Create and send a former teacher a thank you note.

Take some pictures with an "old fashioned" or digital camera (Don't use your phone as it is too tempting to not hop online or check other notifications.)

Build structures out of toothpicks and marshmallows.

Take apart something and try to put it back together. (Be sure it is something that is ok to take apart!)

Practice a musical instrument

Do origami.

Make up a new exercise.

Do some extra chores to earn some money.

Make home-made ice cream.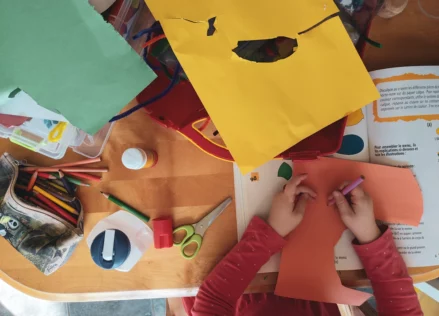 Local Activity Ideas
Some of these will require your involvement, if you don't have older kids that can drive themselves and/or their siblings. But it is nice to get out of the house, too!
Meet up with a friend at a local cafe or coffee shop.

Invite some friends to go play at a playground.

Burn off some energy at a trampoline jump park.

Play laser tag with some friends.

Plan a trip to an escape room with friends.

Find a local go-kart track.

Go to a movie at a local theater. Sometimes they have cheaper summer matinees.

Go to the library.

Spend the day at a local lake or beach.

Check out a children's museum.

Go shopping at some local thrift stores.

Check out some art books from the library.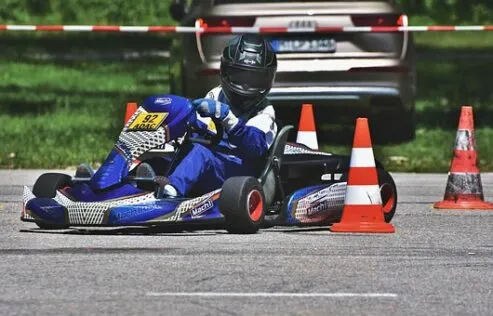 I hope this list has given you plenty of non-screen activity ideas to choose from when your kids utter those words that are bound to appear sooner or later…"Mom, I'm bored!"