When it comes to planning meals I am always looking for recipes I can make ahead of time. This is especially true for breakfast. With the morning rush of getting kids off to school, I often worry they aren't getting a filling breakfast. I also love having a make-ahead breakfast for holiday brunches or a special treat on Christmas morning. Cooking breakfast the night before allows for a less rushed and more relaxed morning so you can enjoy family time. If that sounds good to you, check out these 11 breakfast casseroles you can make the night before.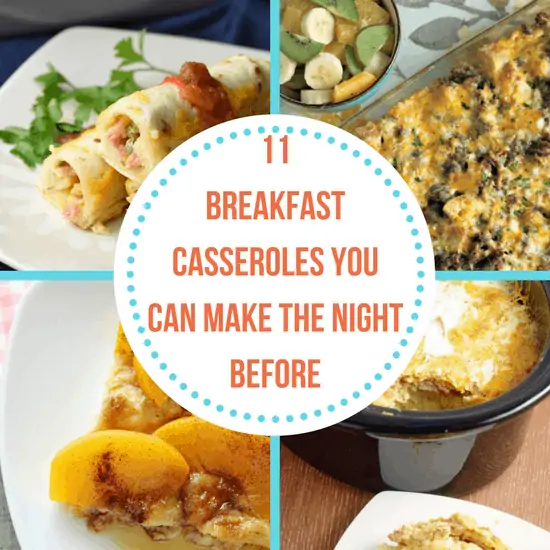 11 Breakfast Casseroles You Can Make the Night Before
This post may contain affiliate links. As an Amazon Associate I earn from qualifying purchases. For more information, see our disclosure.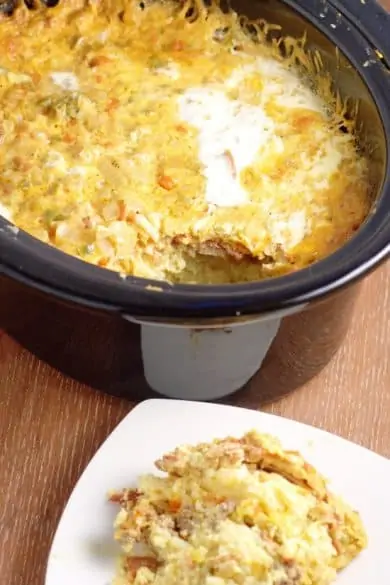 The magic of this crockpot recipe is that it cooks breakfast while you sleep. This recipe contains most of the things you think of for a breakfast casserole like eggs, bacon, sausage, hashbrowns, and cheese. And combines them perfectly in a crockpot overnight.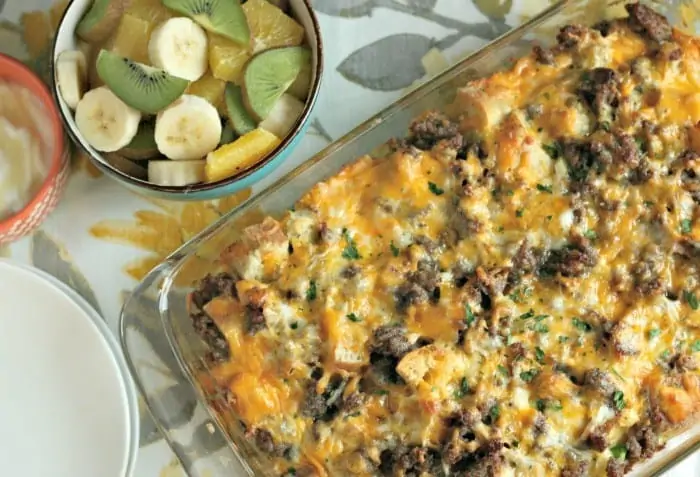 This recipe is perfect for the holidays or a big brunch because it feeds a crowd. And it can be made relatively inexpensively. Get ready for your next big brunch with this Ultimate Overnight Breakfast Casserole.
The Wife Saver Breakfast is perfect for your next brunch if you prefer the sweetness of fruit and syrup to a heavy egg and pepper type casserole. With my sweet tooth, I loved this delicious breakfast that reminded me of french toast in a casserole form. Definitely a crowd pleaser.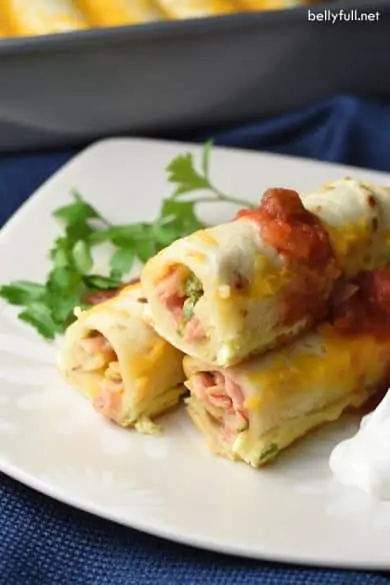 This tasty ham and cheese breakfast enchilada is a great spin on breakfast casseroles you can make the night before. It's easy, cheesy, and quick to make. It is also easy to customize to your own taste by using a different type of meat, cheese or adding a pepper or two. Make it your own and you're sure to love it.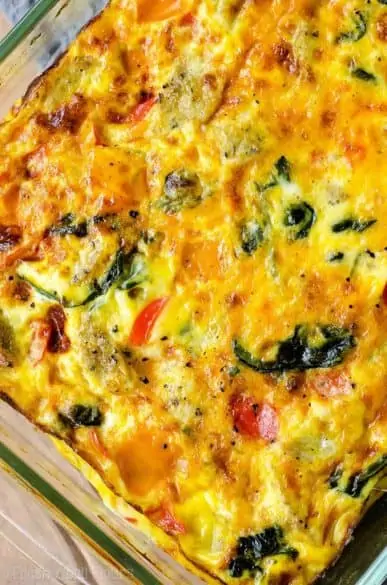 This crowd-pleasing breakfast casserole comes together in less than 20 minutes and can be frozen if you're not eating it the next day. Or you can refrigerate it overnight for a delicious breakfast you can cook up in 45 minutes. Very simple and easy to make to taste.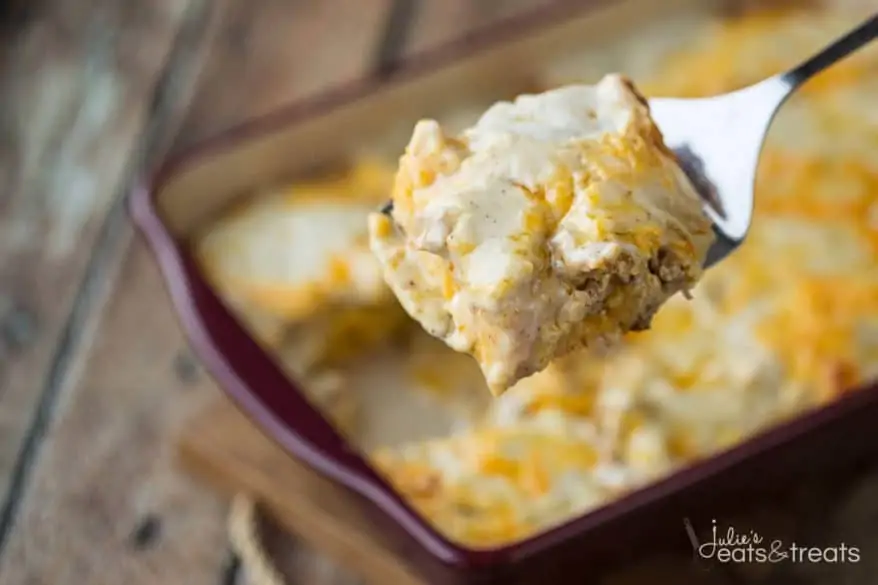 Who doesn't love biscuits and gravy? This comforting dish of biscuits, gravy, eggs, sausage, and cheese will delight your whole family. Put it together the night before and pop it in the oven in the morning for a hearty and delicious breakfast.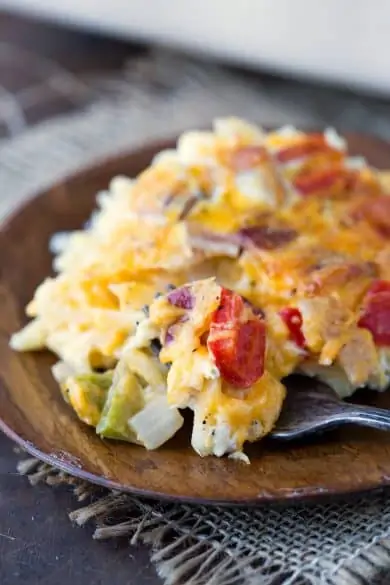 Hashbrowns are my favorite part of brunch or a holiday breakfast so I was thrilled to try this hashbrown based option for breakfast casseroles you can make the night before. It lived up to my expectations. It's a hash brown, bacon and cheese delight.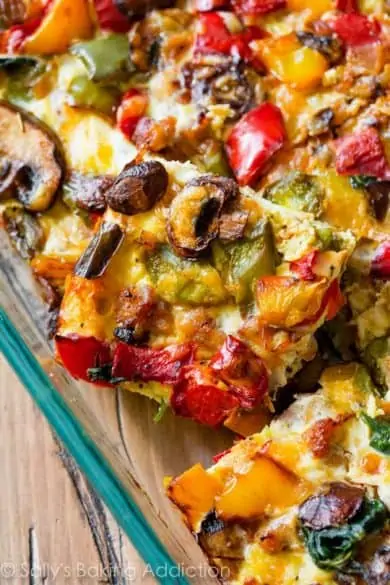 Whenever I'm searching the internet for recipes I always use the word "easy" in my search. This recipe definitely fit my criteria. It tastes wonderful and is so easy to adapt to your family's unique tastes by adding favorite seasoning, different kinds of meat or vegetables. You can truly make this dish your own.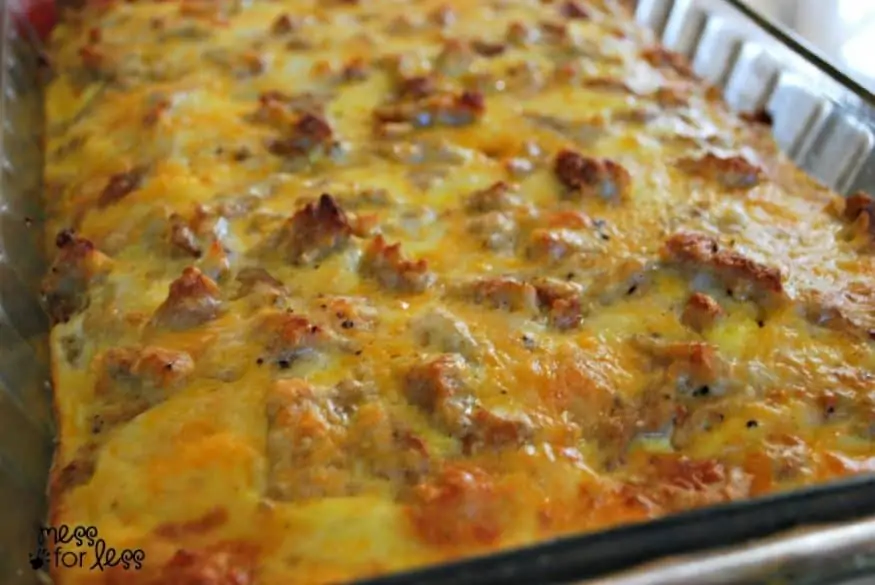 Imagine all the flavors of an Egg McMuffin baked into a delicious casserole. That's what you have with this recipe. It is a definite crowd pleaser among breakfast casseroles you can make the night before.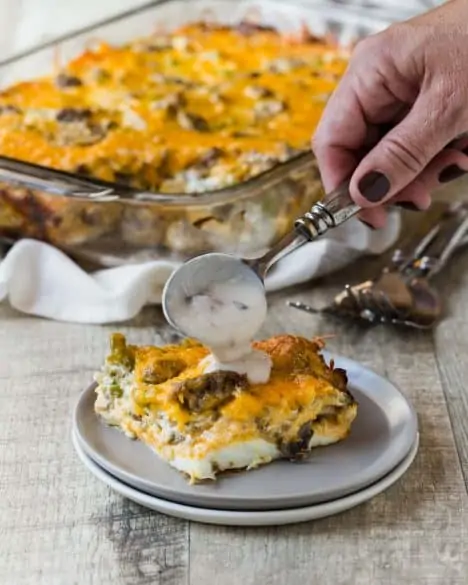 This recipe has a creamy mushroom sauce that truly makes it stand out from the crowd of make-ahead breakfast casseroles. It's amazing and adds such a unique flavor. I also loved the hint of garlic in this dish. It's a perfect savory breakfast casserole dish.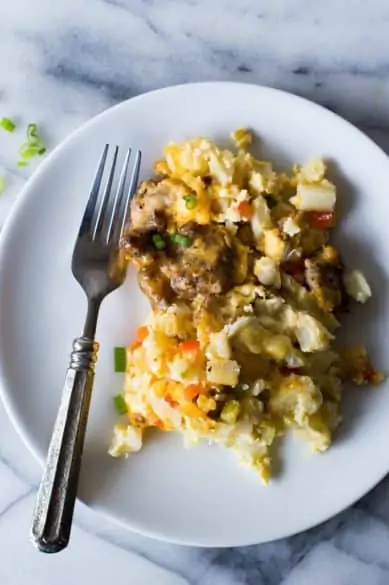 One more slow cooker breakfast casserole to finish off the list, this hashbrown based dish tastes amazing. And it smells just as good. The fun part about letting your breakfast casserole cook overnight is waking up to a delicious smell in the morning! And unlike many breakfast casseroles, you can make the night before, this one is already cooked when you wake up!