It's so easy to plant a garden of herbs right at your fingertips. Imagine how simple it is to prune your cilantro and rosemary! Fresh herbs can immediately improve any recipe. Who doesn't want the convenience of growing your own herbs to season your dinner? Rosemary, Cilantro, Basil, Oregano, and Sage are just a few herbs that are easy to grow in your window sill. Hence, planting your herbs will save you money and make cooking a lot of fun! It's a great way to begin your expertise in indoor gardening and offer your family fresh and healthy herbs.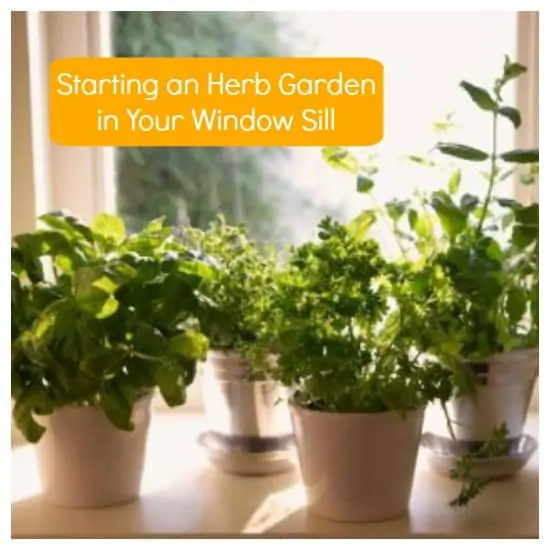 PLANNING YOUR HERB GARDEN
This post may contain affiliate links. As an Amazon Associate I earn from qualifying purchases. For more information, see our disclosure.
Before you start growing herbs it's important to plan out what herbs are best for you. You must be aware of your space and access to sunlight. Most herbs need a minimum of four to six hours of direct sunlight. However, if you do not have access to full sunlight you may want to consider a grow light. They are sold at many local garden centers or for purchase online.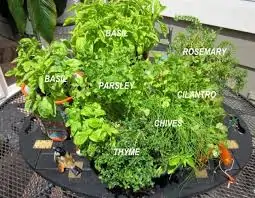 CHOOSE YOUR HERBS
When choosing your herbs think about the herbs that you use most for cooking and seasoning. What herbs do your kids enjoy? First, decide if you want to start growing herbs from seeds or purchase small potted in containers. Also, decide between choosing annual or perennial herbs. Remember annual plants are plants that will die every year. For example, you must plant annuals such as sweet basil and parsley each year. Perennials grow back each year without the need to be replanted. For example, chives, rosemary oregano, and thyme are popular perennials that are frequently grown in window sills. When planting sprinkle your seeds with water and plant carefully away from direct sunlight. Be careful to not over crowd the potting containers.
MATERIALS
Herb Seeds
Potting containers with drainage holes
Seed starting mix or potting soil
(fertilizer is optional)
THE PROPER CARE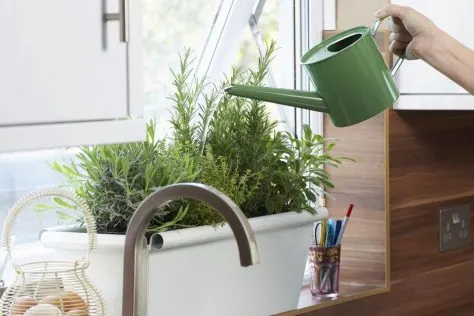 Fill your potting containers with potting soil or a seed starting mix and allow the soil to settle. Allow space for watering and fertilizer. Herbs can grow quite fast so be sure to find containers that give enough space. Rotate your herb pots regularly, even if there faced towards the sun. The plant needs the sunlight on all sides. Nevertheless, make sure to water your herbs regularly to make sure it stays moist. Most importantly do not forget to prune your plants weekly and check their appearance. Fresh herbs will change the taste of your meal and create a fun bonding experience for the whole family.