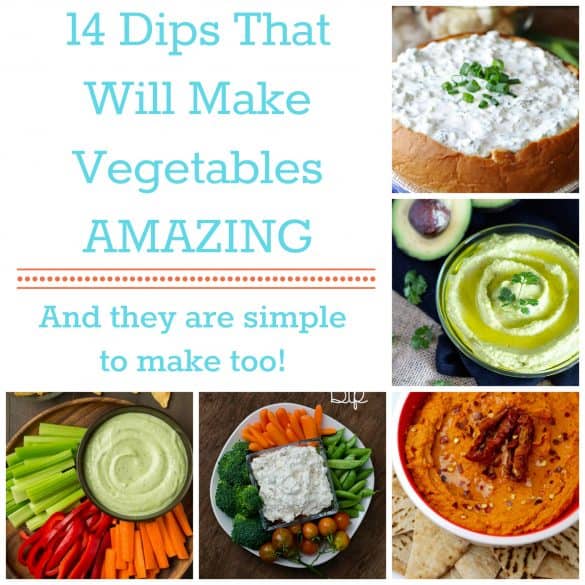 Summertime means perfect vegetables time. Is there anything as glorious as a ripe cherry tomato? I think not. What about some fresh sugar snap peas or radishes? Those are delicious too.
This post may contain affiliate links. As an Amazon Associate I earn from qualifying purchases. For more information, see our disclosure.
To make sure you get your daily veg, here are some awesome dips that will make any vegetable amazing! And who knows, maybe even your kids will start dipping too!
Let's go classic with our first one. Everyone loves ranch dip, it's a scientific fact. Whip this up for your crew, set out some baby carrots and celery and watch it disappear. Go with my family rule- you can only dip in vegetables- no fingers or chips!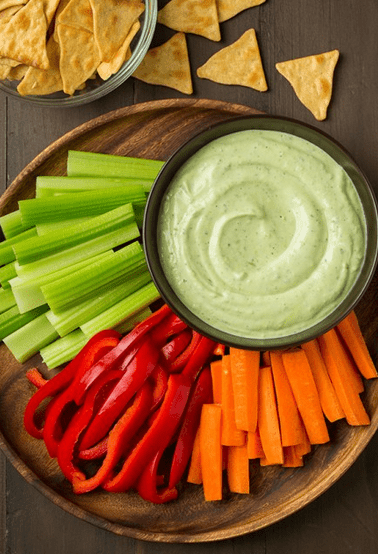 Looking for something a little lighter? Try this Avocado Greek Yogurt Ranch Dip. Not only are we using yogurt, but we also get some healthy fats from the avocado. And how about that green color!
If it's game day and your team's colors are green, you are good to go!
The dill in this creamy dip adds a nice zing. It's perfect for your biggest veggie-avoiders. The bright flavor "covers up" the vegetable taste!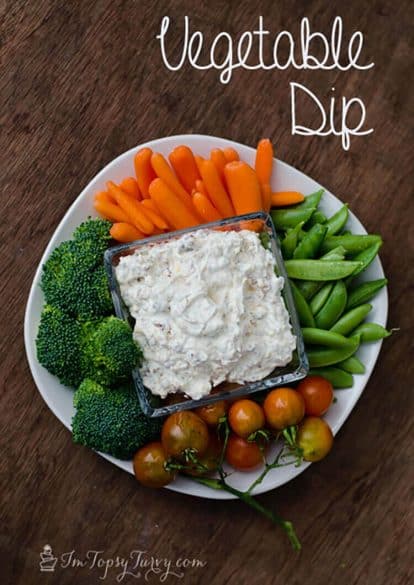 They call this crack dip because it has bacon and cheese. Did you hear what I just said? BACON AND CHEESE. You are going to want to get in on this.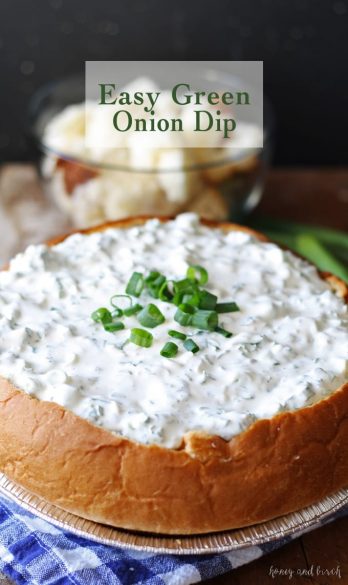 As far as classic vegetable dips go, this one is at the top of the list. The recipe calls for garlic, which means the longer this sits in the fridge, the tastier it is going to get.
Add some pep to your step with this zesty dip. The Mexican seasonings in this dip are a nice change from the usual creamy ranch dip.
Let's switch gears now and get into all the different kinds of hummus out there. Hummus is definitely my dip of choice. The flavor is intense and it's healthier too!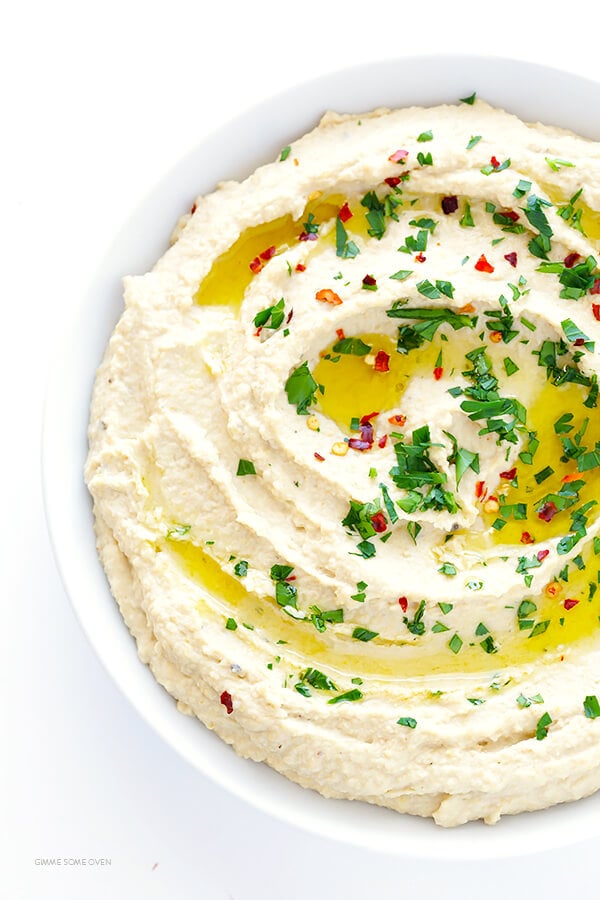 This is the best starter hummus if you are new to this glorious dip. My favorite thing to dip with hummus is cucumbers.
The color of this hummus makes it irresistible. I mean, we eat with our eyes first, right?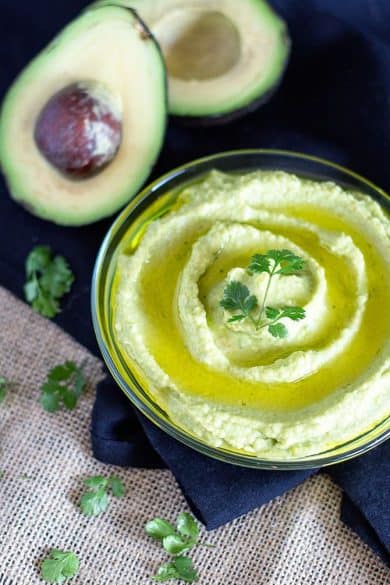 The creamy factor with this hummus is double thanks to the avocado. And this is a great way to use up any avocados that are ready to be eaten.
This is for when you are feeling adventurous. The color of this is striking and would look great on a vegetable platter with green veggies!
Are you a big Greek food fan? Then this is what you want. Hummus and tzatziki flavors mixed together to create the veggie dip of your Greek dreams.
The next type of dip are bean dips. These dips are a powerhouse of nutrition. And your kids won't even know it. Jokes on them!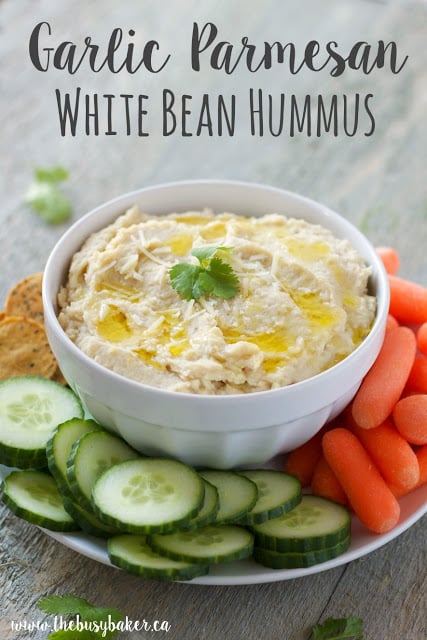 Be careful to not eat the whole bowl yourself. There is major flavor going on here!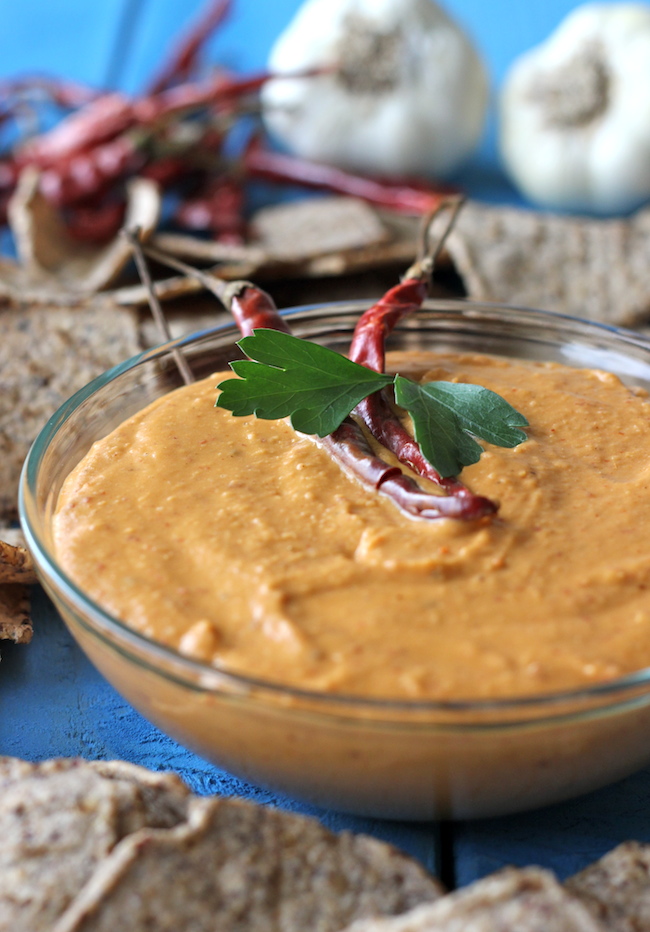 I always go for spicy when it comes to my food. So a spicy dip for vegetables is right up my alley.
This quick dip comes together in 10 minutes or less. And it can keep in the fridge for a few weeks. It's convenient and delicious!
Are you feeling pumped about vegetable dips? Pick out a few and add them to your summertime snack rotation!