Do you have a special girl in your life that is turning 18 this year? Well, if you need some 18th Birthday Party Ideas for Girls for fun birthday parties, we gotcha covered.
The Best 18th Birthday Party Ideas for Girls
In this article we're going to go over a few different ideas for celebrating an 18 year old girl's birthday party. We have a wide variety of ideas, and hopefully you'll be able to find something to make this the best birthday party ever.
This post may contain affiliate links. As an Amazon Associate I earn from qualifying purchases. For more information, see our disclosure.
Most eighteen year old girls (but not all) are looking for something new and exciting to experience, and they usually want to share those new and exciting experiences with their friends. So while it's great to do things as a family, your daughter might have a more enjoyable time if some of her friends were able to tag along as well.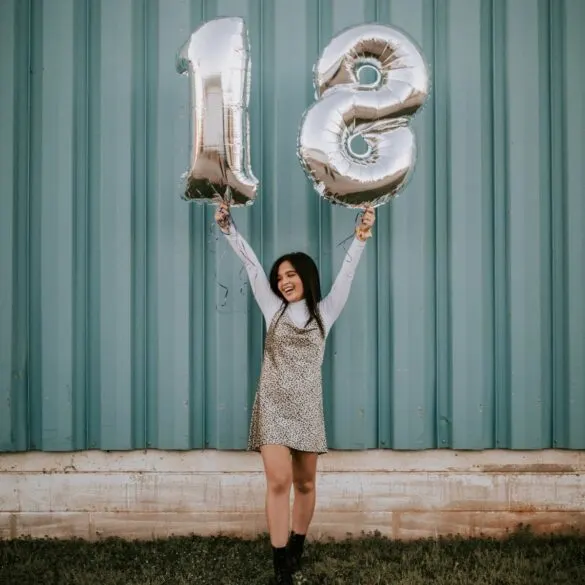 Horseback Riding
Has your daughter always loved horses? Then giving her a chance to go horseback riding might be the best birthday surprise she's ever had. Often, there are outfitters that are willing to take groups of people out on horseback for a few hours or even half of the day. This could turn into a memory of her lifetime.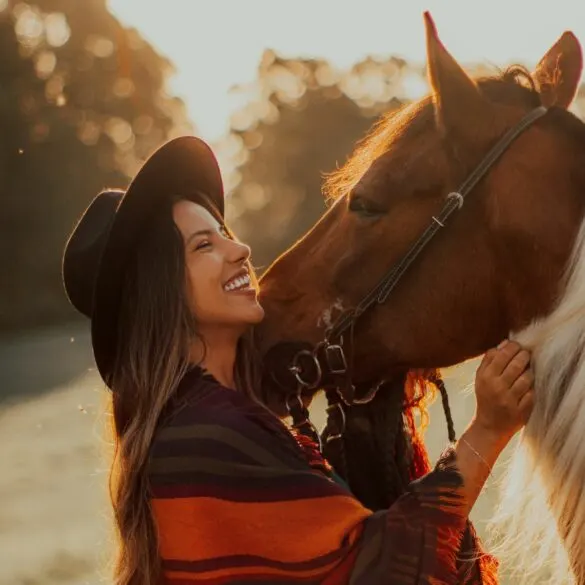 Hiking
If your daughter is an avid hiker then she would probably love to go on a hike for her birthday. Maybe there is a beautiful sunrise hike or waterfall hike she's been wanting to explore but hasn't gotten the chance to go on yet.
You could also help her plan and finance the trip for a hike that is an overnight stay. Stay at a hotel together the night before the hike and then wake up early to explore the hiking trail that's always been a little out of reach – until now.
Cake Decorating Class
If your daughter loves baking shows or creating masterpieces in the kitchen, then she might enjoy taking a cake decorating class with you and some of her friends. If you can't find a local class near you, then you could always try contacting a local bakery or cake decorator to see if they will give your daughter and her guests a cake decorating lesson at her birthday party.
Professional Photography
It seems like every 18 year old girl is obsessed with Instagram and beautiful pictures. Gifting her a professional photography session may be her dream come true. You can pick out a beautiful location together, or if you're unsure you can always ask your photographer for a few suggestions of good locations.
Just remember, if she's getting her pictures taken, she'll probably want to purchase a new outfit ahead of time. It's all part of the fun!
Which brings us to the next idea.. .
Go on a Shopping Spree
Most cities have an "Outlet Mall". This is the perfect kind of place to take your daughter on her birthday shopping spree.
It might be easier to give her cash when you get there, and once the cash is gone, then it's gone. That way you don't have to worry about blowing through your budget.
A patience and attentive shopping partner is very valuable to most 18 year old girls. She'll remember you and the time you spend together every time she wears the outfit she picked out.
Just be prepared to spend a few hours shopping, and to treat her to lunch or dinner while the two of you are out together. This is one of my favorite 18th birthday party ideas for girls.
Day at the Lake
Has your daughter ever gone tubing behind a boat? There's not many things in life that are more fun and hilarious. Her friends would love to be there to experience it with her. Check your local marinas for costs and availability on renting a boat for a few hours. It will be well worth the memories!
And after the boat ride, you can all relax lake-side and enjoy a picnic and the sunshine.
Hot Air Balloon Ride
There is something about a hot air balloon ride that is timeless and beautiful. I feel like this would be an experience for your daughter to remember the rest of her life.If your daughter's birthday is in the winter, you could always present her with this as a gift for the future months.
Sometimes the joy of looking forward to a special occasion is just as much fun as the occasion itself.
Winter Fun Activities
Some of the outdoor activities I mentioned above are for warmer weather, but there's a lot of fun activities your daughter might enjoy in the winter as well: snowshoeing, tubing, snowboarding, or skiing.
If there is a ski resort near your home, it might be fun to go for a weekend trip if your family can afford it.
Paint The Night Party
If your daughter enjoys painting or arts and crafts, then a Paint the Night Party might be perfect for her. You could help her and her friends tie-dye shirts. Then you could have the girls fill water balloons with paint and together cover a giant canvas in the backyard.
Or you could hire a "paint nite" teacher to come teach your daughter and her friends how to complete a painting in a few hours. Remember, each participant will need their own canvas and paint brushes. But after the party is over, all of the friends will all have the same painting, and it will remind them of the fun they had together whenever they look at it.
Go to a Concert Together
I'm sure your daughter has a favorite singer or band that she is obsessed with. Research and see if they will be going on tour near you this year and surprise her with tickets! It will be a special memory the two of you will always share.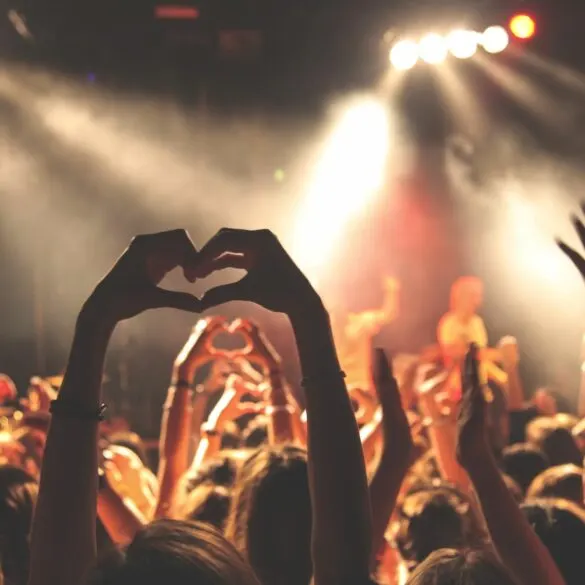 Just Ask Her!
As an almost eighteen year old, your daughter probably has a pretty good idea of what her likes and dislikes are by now. You could always just ask her what she would like to do to celebrate her big day. The most important thing is just being there for her and letting her know how much you love her.