Over the last few months, my family has developed a ritual of watching a movie together on Saturday mornings. Everyone gets to stay in their pajamas a little later. We eat snacks and enjoy some time together while we watch. It's been a great way to bond over movies new and old. Because our family is cord cutters with no cable service we rely on streaming services for our movie and television watching. Fortunately, Netflix is an awesome resource for movies we can enjoy watching with our kids. If you love family movie nights (or mornings) as much as we do, check out this list of 20 Netflix movies you can watch with your kids!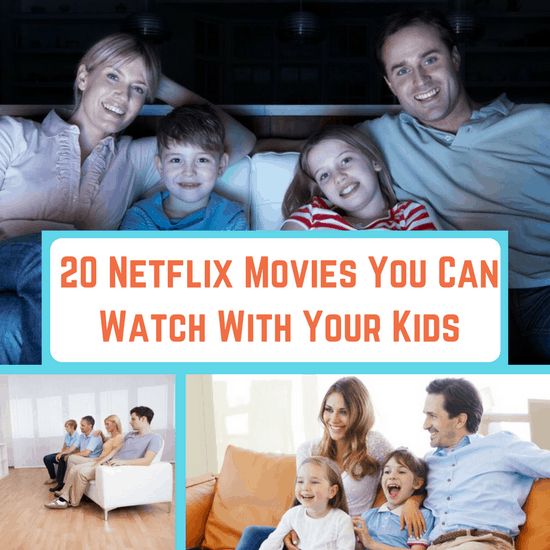 20 Netflix Movies You Can Watch with Your Kids
This post may contain affiliate links. As an Amazon Associate I earn from qualifying purchases. For more information, see our disclosure.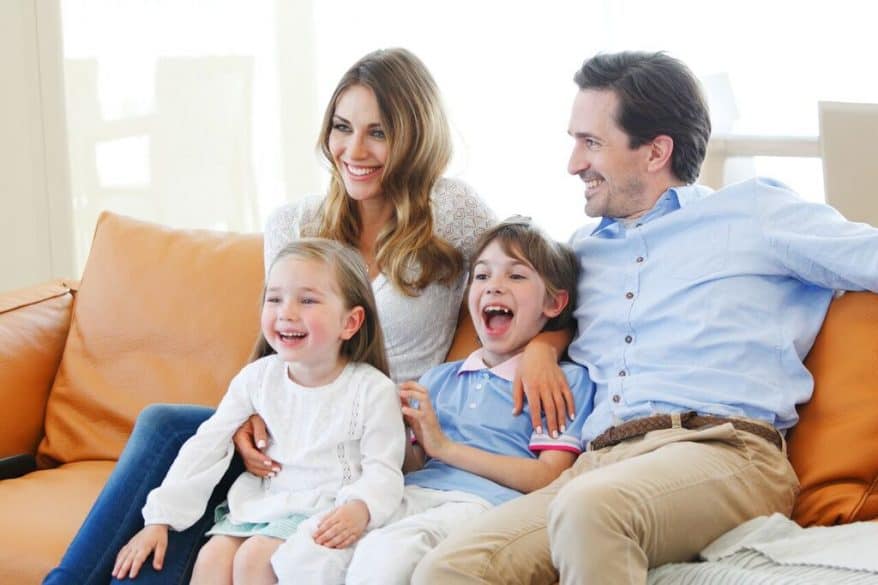 Movies for Kids Ages 5 and Under
1. Finding Dory
This delightful follow up to Finding Nemo is an enjoyable under the sea adventure. Dory's journey to find her family contains plenty of humor and action to keep your kids watching. And just enough clever jokes for the adults to get a kick out of it as well.
2. An American Tale
When a young Russian mouse named Fievel journeys to America and gets separated from his family he must set off to find them in a strange new world. I have fond memories of this movie from my childhood and I loved sharing the fun and adventure with my own kids.
3. Pooh's Grand Adventure
Winnie the Pooh is always a favorite with young kids. The sweet adventures and gentle humor of Pooh and his friends make perfect viewing for the entire family.
4. The Land Before Time
This movie about a group of young dinosaurs learning to work together is an old classic and has long been beloved by young dinosaur fans. Netflix also has a number of the sequels that are worth checking out for family viewing.
5. The Three Musketeers
This hilarious retelling of The Three Musketeers featuring Mickey, Donald, and Goofy is one of my family's favorite Disney movies. There is plenty of humor and adventure for kids and adults.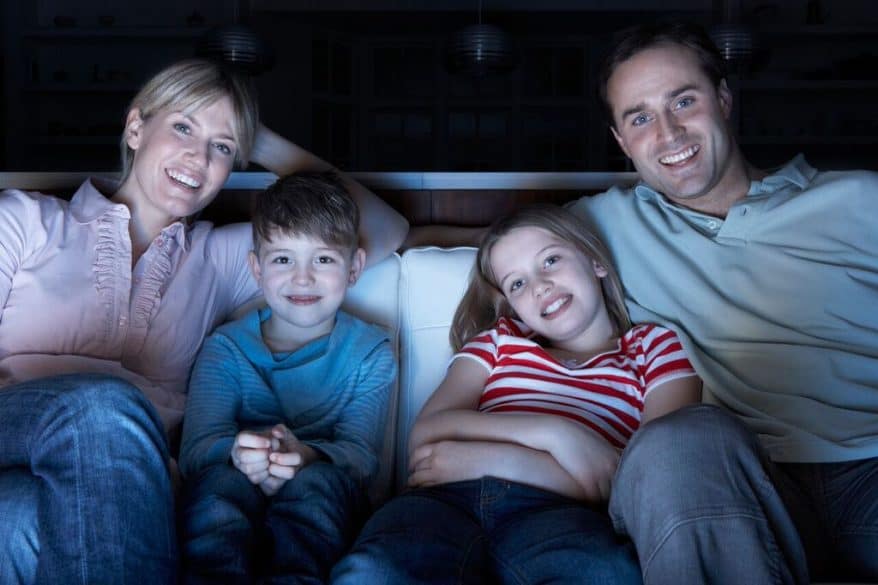 Movies for Kids Ages 6 to 10
6. Pete's Dragon
This very well done remake of Pete's Dragon features the perfect mix of magic and adventure for school age kids and parents to watch together.
7. Happy Feet
Teaching kids to celebrate their unique gifts and stand out from the crowd is the theme of this crowd pleasing movie your whole family can enjoy.
8. Zootopia
This movie was an unexpected delight for my family. Plenty of humor for kids and adults and an awesome musical number to finish it off.
9. Lilo and Stitch
When the dog Lilo has always wanted turns out to be an alien, a grand adventure is sure to follow. As well as lessons about family and loving people for who they are. Netflix also has a couple of the sequels to this movie so your family can enjoy the continuing adventures of these characters.
10. Emperor's New Groove
I was thrilled to find this movie available on Netflix. A cast of hilarious characters and constant one liners will have you and your kids laughing through the whole movie.
Movies for Kids Ages 10 to 12
11. The Jungle Book
You'll be familiar with the character of Mowgli from previous versions of this story. But this recent live action retelling is well worth revisiting Mowgli and his jungle companions.
12. The Great Gilly Hopkins
Based on a beloved book, this story of a rebellious foster child finally meeting her match is a beautiful story, both funny and touching.
13. E.T.
If your kids haven't already seen E.T. there is no time like the present. This film has been a favorite among kids for generations. No matter how many times you see it, the ending still makes you want to stand up and cheer.
14. The Mighty Ducks
A lawyer with a DUI gets community service coaching the worst team in a kids' hockey league is the premise for this fun family sports film. A great cast of characters and plenty of hockey action make this a fun family watch.
15. Cool Runnings
Another great family sports film from the 1990's Cool Runnings is based on the true story of a Jamaican bobsled team. It's both funny and inspiring. Enjoyable for kids and parents.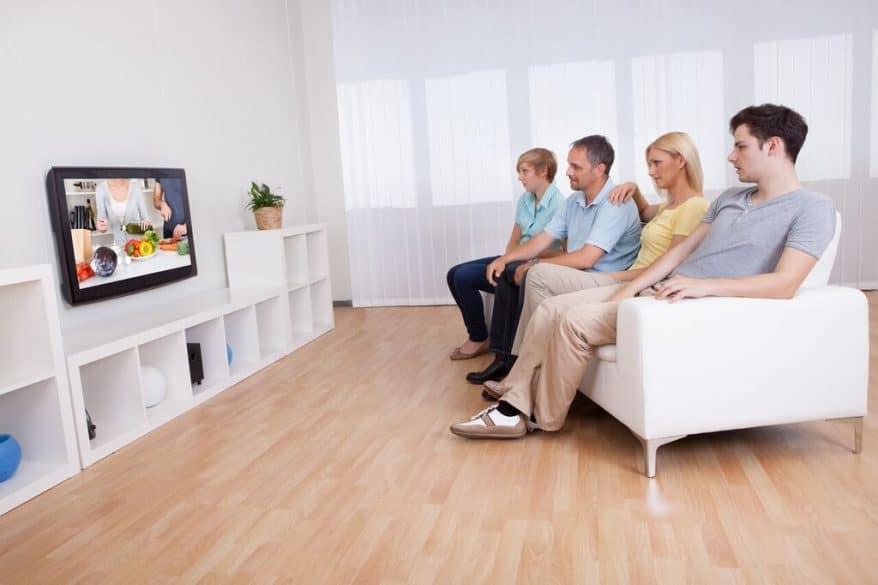 Movies for Teens
16. Adventures in Babysitting
I'm sure this list has already established me as a child of the 1980's but those years had some great movies. And this is one of them. This story of a night of babysitting gone wrong will have the whole family laughing.
17. Titanic
A doomed ship, a forbidden love, and an epic historical event. If you want your teen to spend some family time with you, this is the perfect movie to reel them in.
18. Mean Girls
This comedy's humor can be a little dark, but your teen will probably relate to the politics of high school life. And you will too if you think back far enough.
19. Who Framed Roger Rabbit?
This movie is a bit of an oddball. But it's quirky humor and the mix of toons with real people is strangely charming. Fun for teens and parents and a unique movie experience.
20. Armageddon
A massive asteroid is about to hit earth unless a motley crew of oil drillers can stop it. No matter how cheesy the drama and romance, this movie is a guilty pleasure you and your teens will enjoy sharing a bowl of popcorn over.