There's something about a popsicle that takes me back to when I was a kid playing outside in the summertime. My sisters and I would snag a popsicle from the freezer and go eat it outside on the swing set or under the big tree in our backyard.
Now I get to share that joy with my own kids and while some days it's easier to pull a store-bought popsicle from the freezer, making them together is also a great activity that is (usually) fairly mess-free.
25 Easy Homemade Popsicle Recipes
This post may contain affiliate links. As an Amazon Associate I earn from qualifying purchases. For more information, see our disclosure.
You will need some popsicle molds or possibly some popsicle sticks! Today I'm sharing 25 fun homemade popsicle recipes with you that are sure to cool everyone off this summer and beyond!
One of my all-time favorite treats is a root beer float! Creamy ice cream and root beer mixed together in a cold glass is so yummy. I can't wait to try these out with my kids soon!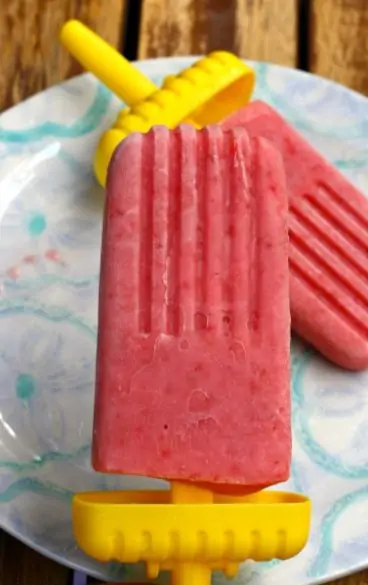 There's a reason strawberry, orange and banana is a classic fruity combination! Making these popsicles would be a great way to use up any leftover fruit you might have in the fridge.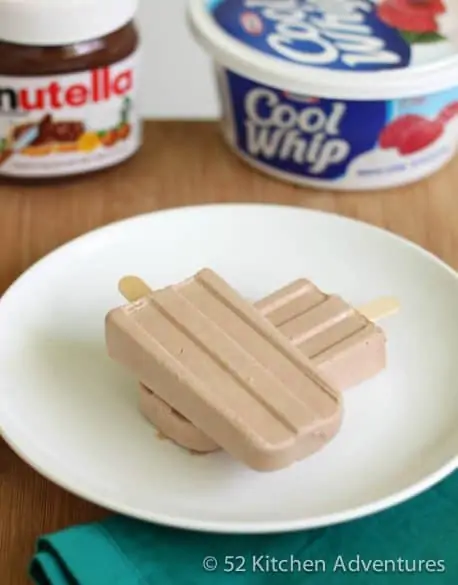 What is it about Nutella that is just so darn good? By using cool whip in these popsicles, you can make a lighter version that takes just as good.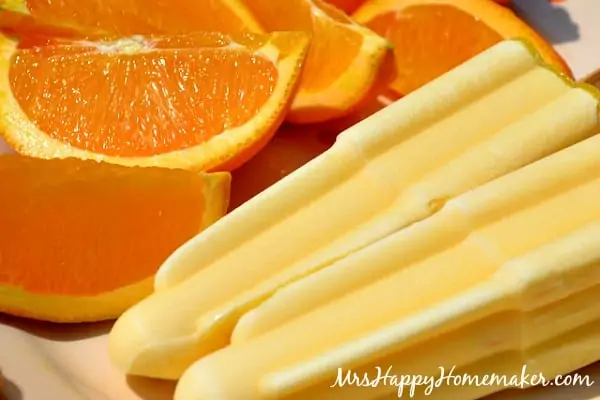 Oranges and cream is another classic flavor combination and these homemade creamsicles from Mrs. Happy Homemaker look delicious!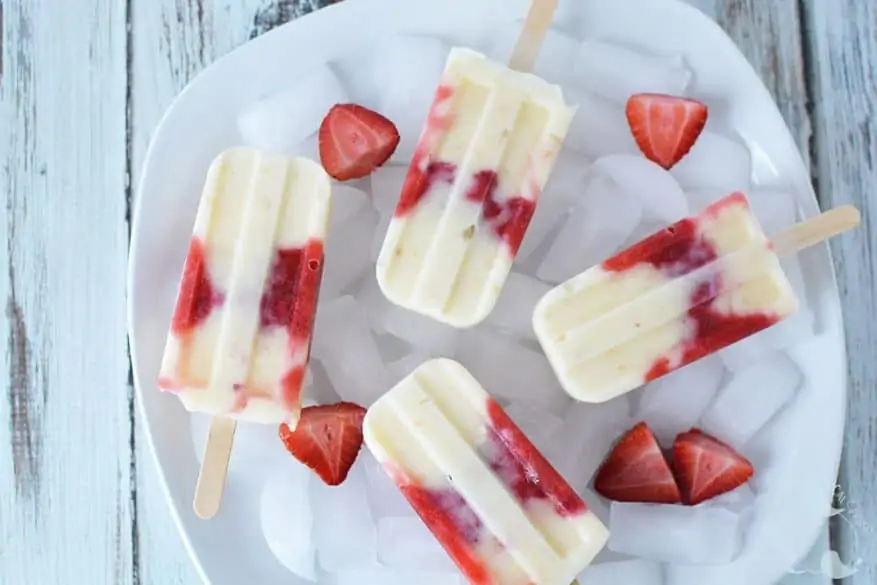 This strawberry cheesecake popsicle recipe looks so good! I bet it would taste great with any berry you happen to have on hand.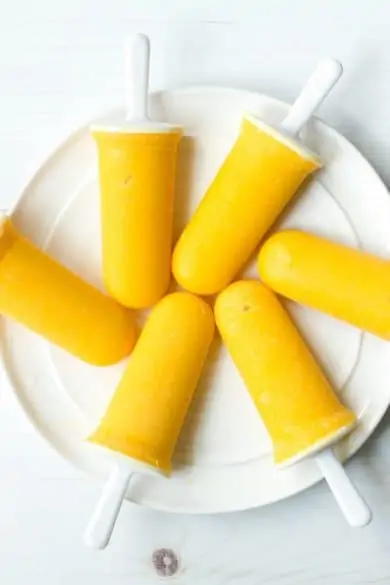 If you're looking for a tropical tasting popsicle, try making this mango pineapple popsicle from Cooking for My Soul. It'll be like a mini-vacation for your tastebuds! *wink*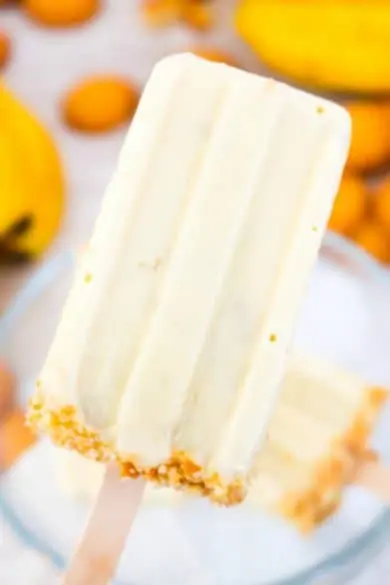 Do your bananas seems to get ripe faster than you can eat them? If so, check out this banana cream pie popsicle recipe for a new way to use them up.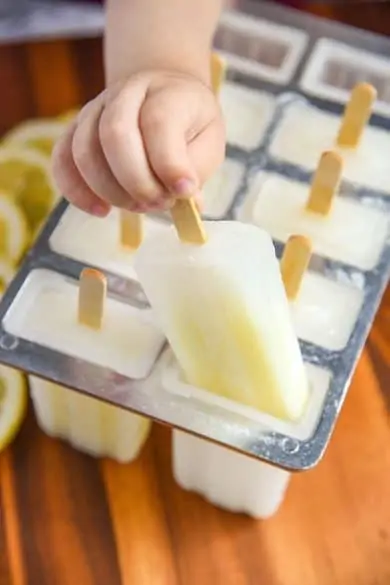 Cold lemonade in a glass is so refreshing. Why not turn that lemonade into a sweet popsicle you can enjoy out on your porch or under a tree in the yard?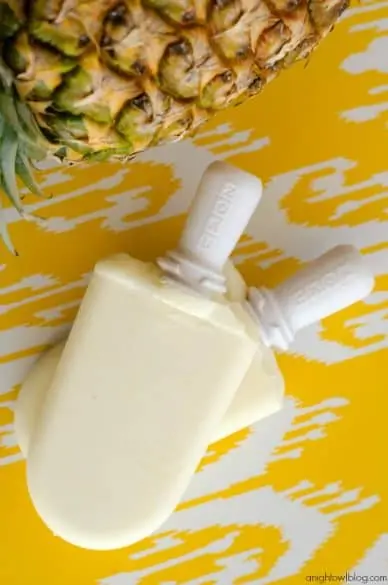 If you've ever had a Dole Whip, you know exactly why this recipe for a popsicle form of this famous treat made the list!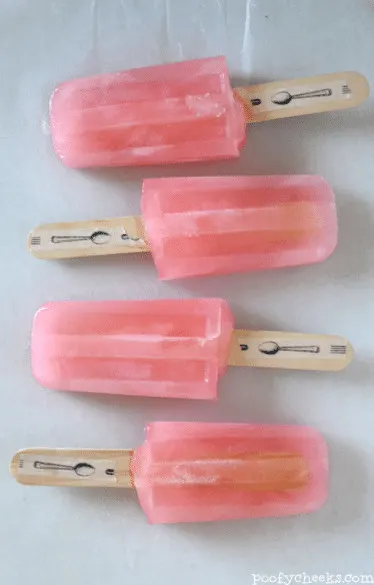 According to this post, these Jell-o popsicles aren't supposed to melt the way regular popsicles do! This would be a great recipe to try out especially if you have little ones who can't finish a popsicle very fast.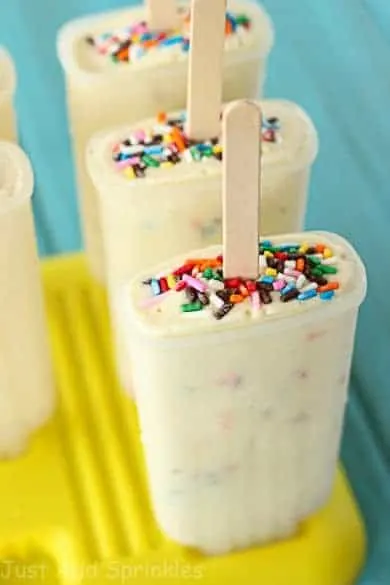 I would guess that these cake batter popsicles are similar to cake batter ice cream, so if you love that, you might want to give these a try too.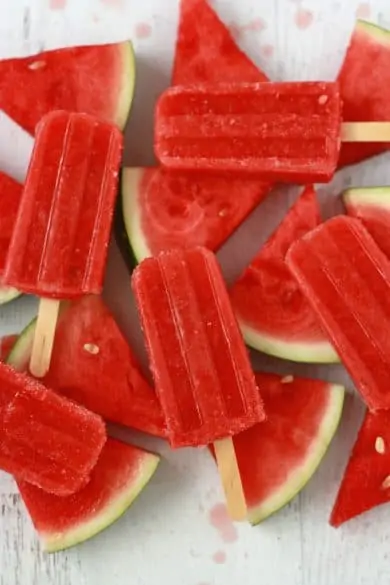 Watermelon and strawberries are perfect summertime snacks so these strawberry watermelon popsicles from One Lovely Life sound pretty perfect too!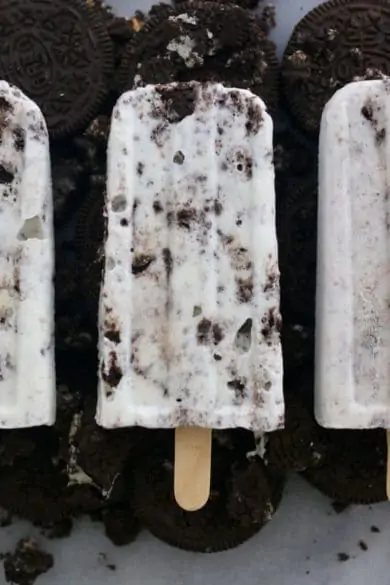 I love dipping my cookies in a tall glass of cold milk, so I'm betting I would love these cookies and cream popsicles!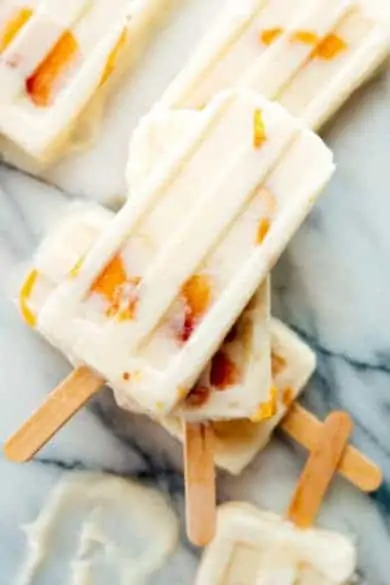 Ripe peaches are already sweet but in case you need to sweeten them up a little, try these peach honey popsicles from Cookie and Kate.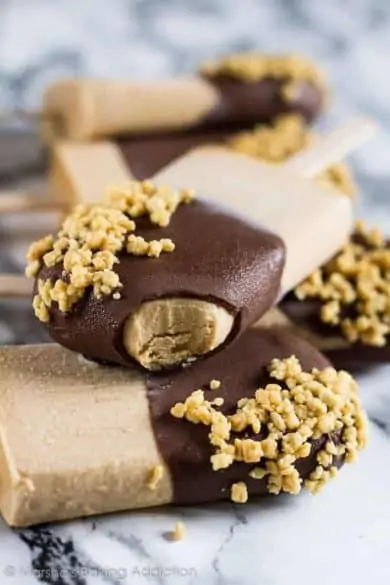 If you love chocolate and peanut butter, definitely give these popsicles a try! The yogurt will cut the sweetness and it makes for a healthier version.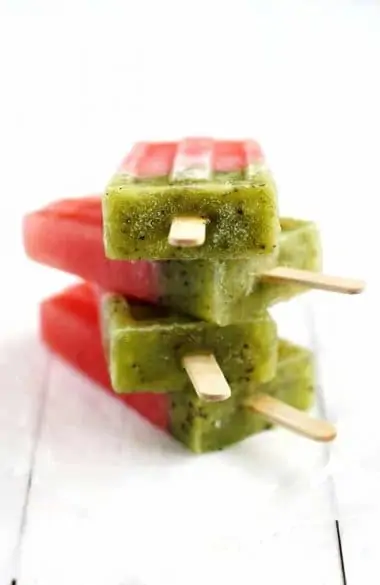 How fun are these watermelon kiwi popsicles from The Pretty Bee? My kids would think they are so neat and I bet they taste good too.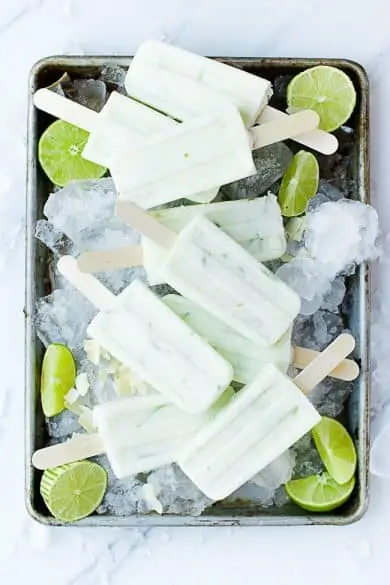 Another tropical treat in frozen form, these coconut lime popsicles might help you temporarily forget your melting in the heat.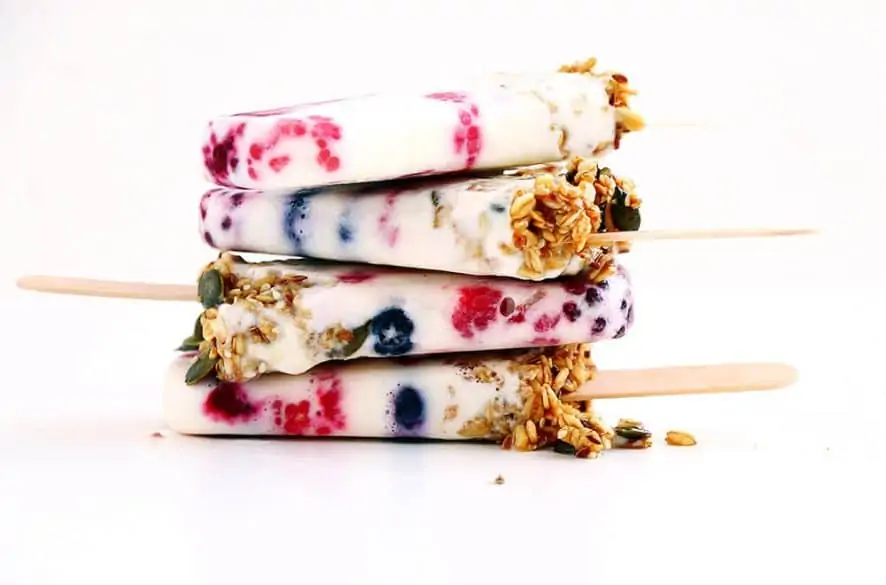 I'm pretty sure my kids would think I was joking if I told them they could have popsicles for breakfast, but this recipe for breakfast yogurt popsicles looks perfect for a quick and easy breakfast or mid-morning snack.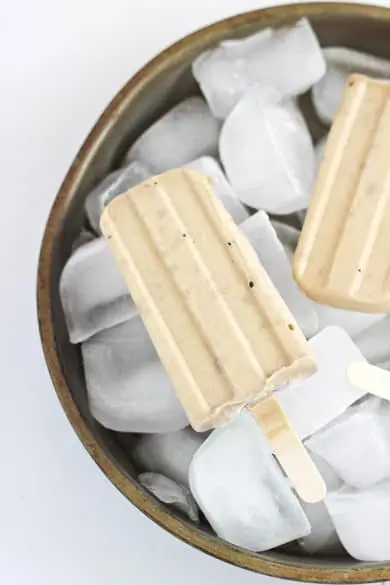 This recipe for peanut butter and banana pops sounds like another great solution to use up those ripe, uneaten bananas. I'm sure you could also substitute the peanut butter for any other nut butter to make it nut-allergy friendly.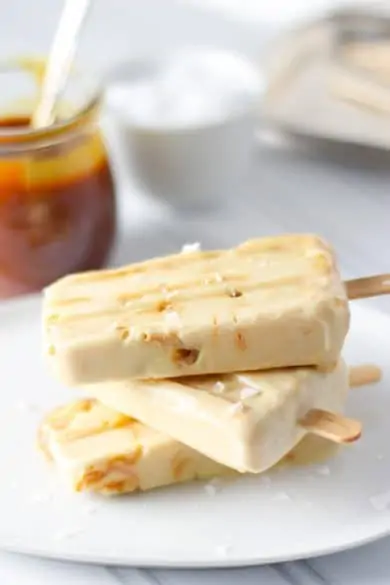 Yogurt makes a great base for these salted caramel pops from Platings and Pairings.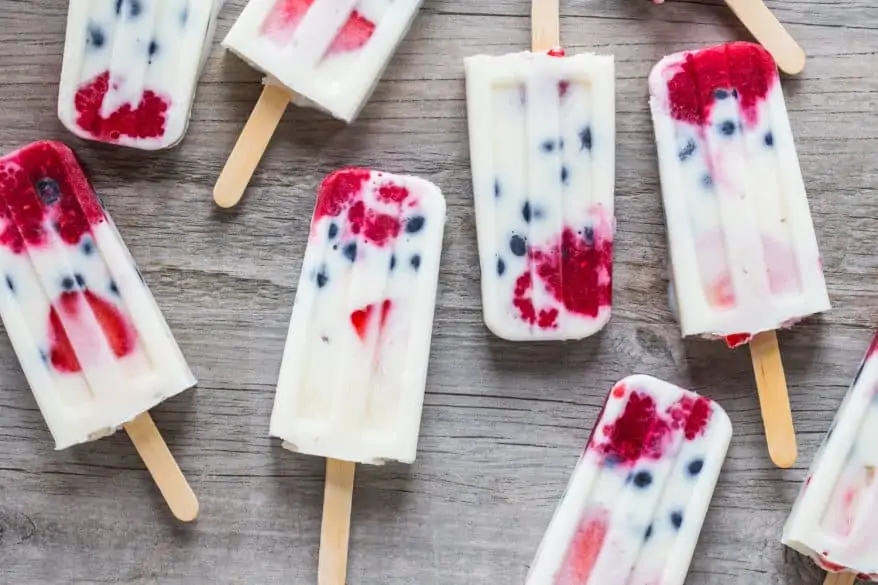 My kids will eat berries and cream by the bowlful so I'm sure they'd love these creamy vanilla berry popsicles too!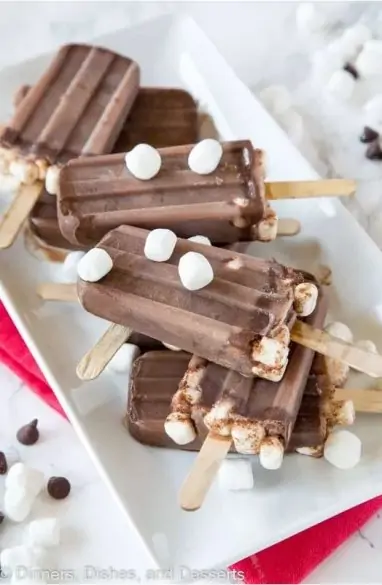 I love hot chocolate but it's too hot in the summer to drink it! These popsicles are a fun twist on frozen hot chocolate.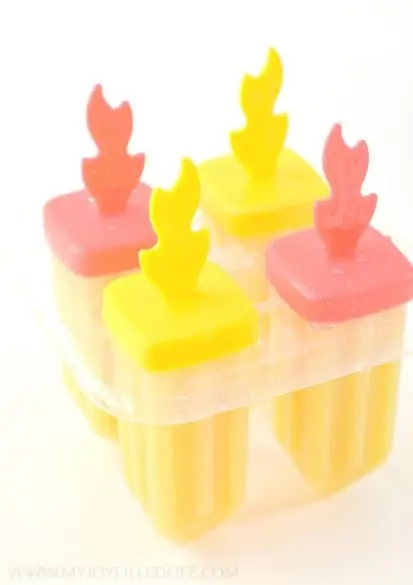 Who doesn't want to find a few more ways to get our kids to eat their veggies? Hiding them in popsicles is definitely a unique way to do it!
Popsicles aren't just for kids! I'm sure my husband would go crazy over this cherry limeade popsicle considering it's one of his favorite flavor combinations.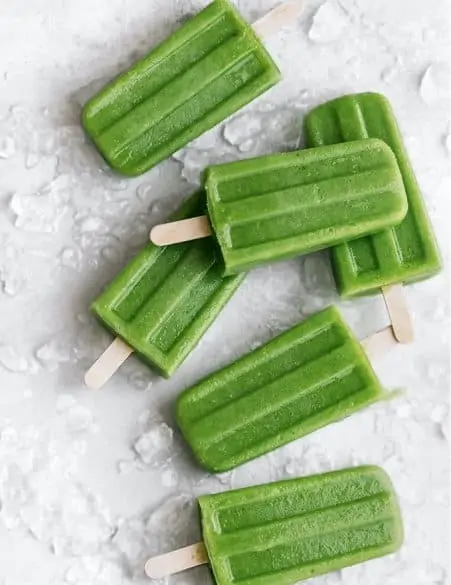 For those of you who do green smoothies in the morning, this is a fun way to give those smoothies to your kids before they head outside to play in the sun!