There are few things more satisfying than crossing an item off of your to-do list. Having a to-do list for the day is as essential for me as having a grocery list for my weekly shopping trip. Making a list helps me to be more organized, accomplish more with my time, and prioritize daily tasks. Life is busy, we all have a lot to do. To-do lists, grocery lists, goal lists, and every other kind of list you can think of, can be a big help when it comes to staying focused and getting things done. But carrying around a notebook and pen can be cumbersome and inconvenient. For most of us, the one thing we always have with us both at home and on the go is our phone. Which is why a list making app can be so useful. To help you find the perfect app for checking off your daily tasks and to-dos, here are the best list making apps for your phone.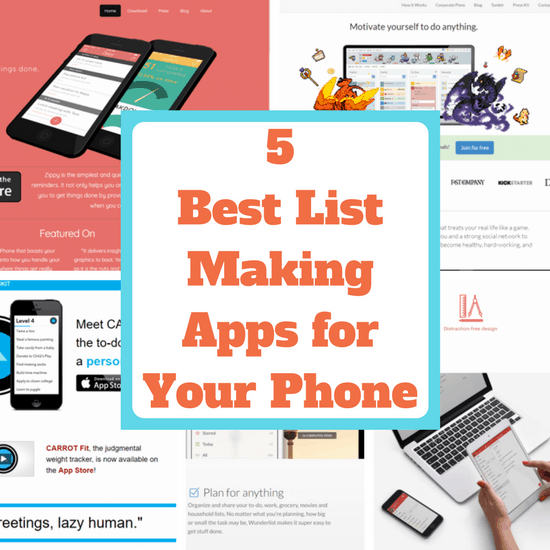 5 Best List Making Apps for Your Phone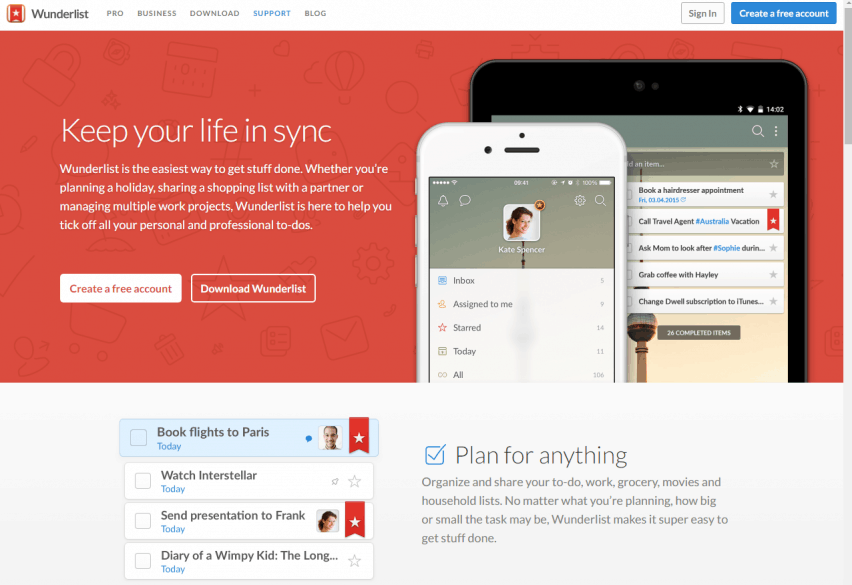 Wunderlist is one of the easiest list making apps to use on your phone. With Wunderlist you can easily set up to do lists, grocery lists, and household lists. My favorite part of this app is how easy it is to share lists and collaborate with other people. The ability to share your grocery list can be a real timesaver when you have multiple people who may be going to the store. 
You can also create recurring tasks and add due dates and reminders. I've found this useful for both professional and personal use. The basic app is free with the option to upgrade for additional features. The basic app is probably enough for most people. For a simple and easy-to-use app, this is my top choice.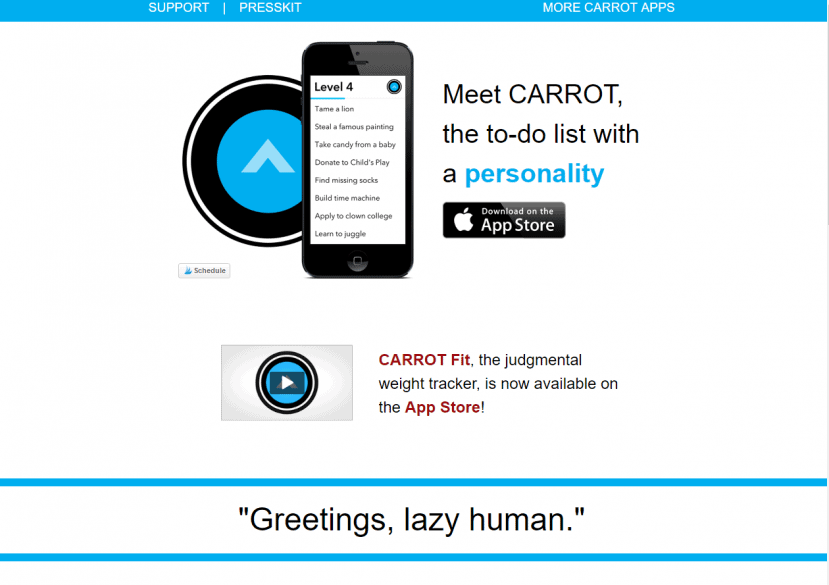 CARROT is unique among list making apps for your phone in that it has a personality. Honestly, you almost have to experience this app to appreciate it. CARROT is advertised as a to-do list app with personality. I would probably use the word attitude instead. The app is simple to use and entertaining. As you complete tasks you can level-up and earn points towards upgrades and rewards within the app.
When you don't complete tasks this app gives you some attitude and a few pointed comments. This original take on the to-do list app can be motivating and hilarious if it matches your sense of humor. It's available for Apple devices for $2.99. If you like the app, there are several other CARROT apps for things like weather and fitness.
Todoist has a clean and simple appearance that makes the app easy to navigate and read at-a-glance. Adding and organizing tasks and lists is intuitive and straightforward. You can also share and collaborate on your lists with other users.
Most features are accessible with the free version of the app, but there is a paid premium option for access to everything the app has to offer. The premium option allows you to upload files and photos and a few other things that add additional functions and usefulness to the app.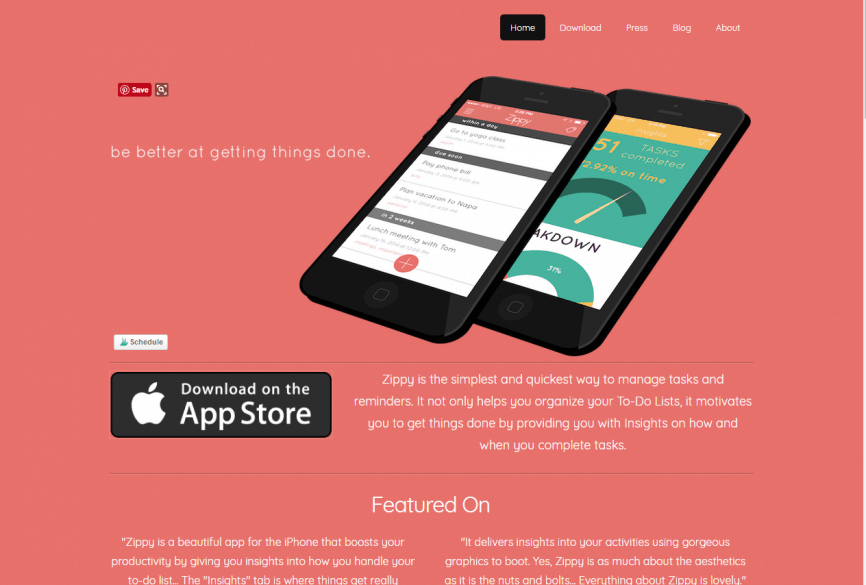 Zippy is an easy to use to-do list app that offers additional usefulness by providing insights into your productivity. For instance, the app will tell you how long it typically takes you to complete tasks. Or what time of day you usually finish certain items on your to-do list. It can even tell you which tasks you seem to procrastinate on. The insight features are especially useful if you're trying to improve your productivity.
Zippy is only available for Apple devices and costs $1.99 currently. If you're looking at list making apps for your phone and would love some insight into your daily productivity Zippy may be the perfect app for you.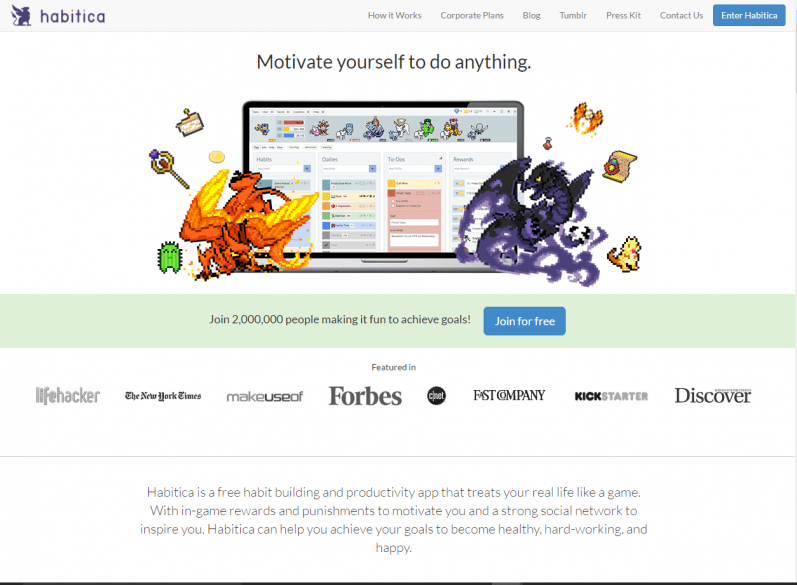 Habitica is a list making app that is also a game. If you're looking for a to-do list app that will motivate you to complete tasks, Habitica could be right for you. The app rewards task completion with coins and rewards for your character within the app. When you fail to complete tasks, your app character takes a hit on their health or loses points.
I'm not usually a gamer but this app makes it fun and you don't have to take it too seriously. Reviewers note how motivating the game aspect is when it comes to completing tasks on your to-do list. The app's emphasis is actually on forming good habits when it comes to productivity. So, this app is perfect if you're looking for a list making app to track work projects, exercise, or other daily to-dos. If you're more interested in making grocery lists, one of the other list-making apps is probably a better fit for you.
Choosing the Best List Making App for Your Phone
I've always relied on to-do lists for organizing what I need to do both at work and at home. When I decided to upgrade from pen and paper to a list making app on my phone I was amazed at the variety of apps and features available. Currently, I use a couple different apps for different types of lists. It's wonderful to have so many options and to be able to choose the best list making apps for your phone based on your unique needs. I hope one of these 5 best list making apps for your phone is perfect for your list making needs.