Spring is officially here! After a long hard winter so many of us are so excited to get outside into the warmer weather. Spring brings a sense of renewal in our homes and in our mind sets. It's a great time to get out and do some fun things with your kids. Here are a few fun craft projects that you can do as a family to celebrate:
Hiking and Painting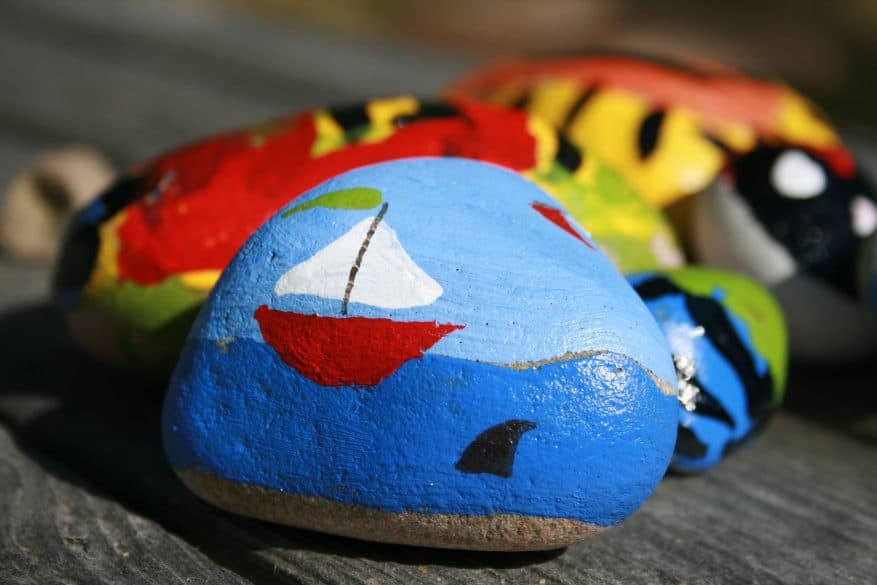 On one of your springtime hikes, have the kids pick out a few uniquely shaped rocks to bring home and paint. Bring along a backpack on your hike/walk so that everyone can pick out a rock and not have to worry about carrying them back to the car or house by hand. Once you get home, let the rocks dry a bit if they were wet upon collection. Put some newspaper down on the table along with some different colored paints and paint brushes, and let the kids go to town! Encourage the kids to paint spring-themed nature scenes or other items on their rocks. The kids can either keep the rocks for themselves or maybe they can be added to the family's garden or walkway to add a pop of color after the snow is all gone.
Thumbprint Cherry Blossoms
Cherry blossom trees are a sure sign that spring has arrived. These unique trees are not only beautiful but really easy to replicate with a few simple paint colors. Provide the kids with a large piece of white paper and using either brown or black paint (or a marker, crayon, colored pencil) to form the trunk and limbs/branches of the tree. Next, have available pink, purple, and white paints for them to dip their fingers in and apply to the branches as the cherry blossom buds. If you have a sensory sensitive kiddo that doesn't like getting paint on their fingers, let them use Q-tips to dip in the paint and form the buds instead. They can add as many or few buds as they'd like to create a beautiful cherry blossom tree that's all theirs.
Butterfly Hand Prints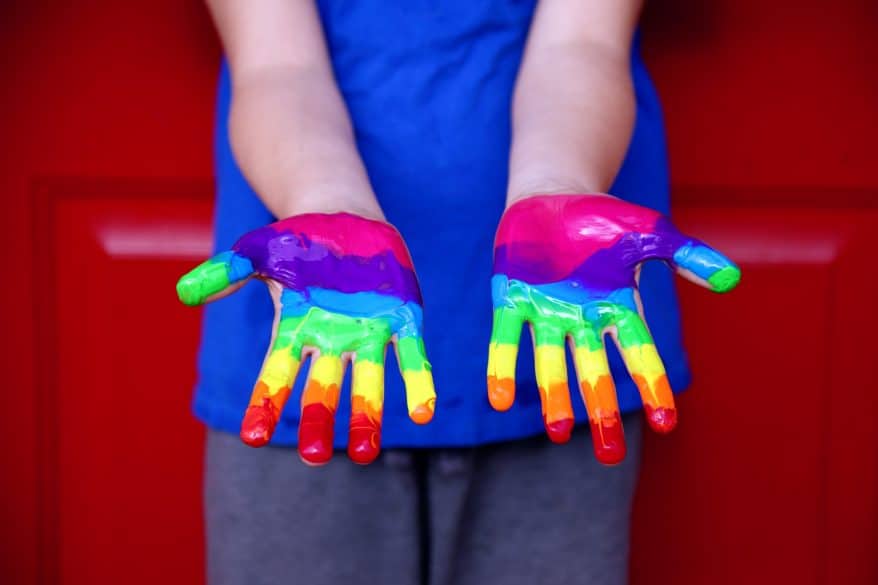 Invest in some paper plates and squirt numerous colors on several of them. Let your kids have either white coloring paper or construction paper in the color of their choice. Help each of them dip their open-palmed hands into a paint color and slowly press their hands onto the paper with their fingers spread out to function as the butterflies wings. They can have different colored wings if they want that too! The kids can also paint their hands with their brushes instead of dipping them in entirely one color too (see photo above). Let the kids paint the body of the butterfly in the middle of the two prints, or they can even use markers or crayons for this part.
Paper Plate Rainbows
Cut several paper plates in half and give one to each child participating. With several paint color choices and paintbrushes, allow them to use the semicircular plates to form a rainbow of their own making. To make this even more unique, once they apply paint to their plates, provide them with some cups of water and encourage them to dip their paintbrushes into the paint and go over their rainbow colors several times to create a watercolor rainbow instead. This is all up to them of course. Another idea would be to add some glitter to the wet paint or gluing some cotton balls on the edge of the plate to look like clouds.
Sponge Flowers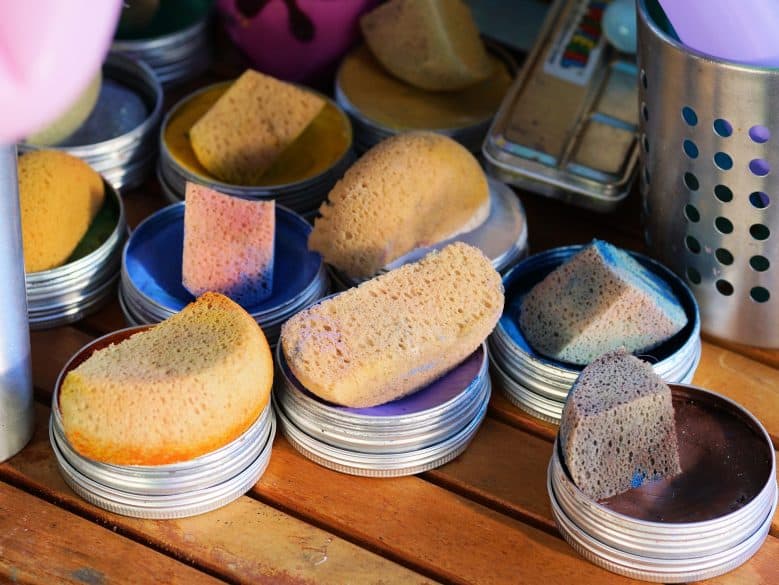 Head down to the local dollar stores and pick up a few packages of sponges. Same as with the butterfly handprints put different colored paint on separate plates. Set a clean sponge on each plate and allow the children to create a flower of their choosing in any pattern or color theme they'd like. They can create flowers with different colored petals in a circular pattern to resemble a daisy, one single sponge in a square-like pattern to replicate a tulip or create a flower that only lives in their imagination. If you want to get really fancy, pick up some green pipe cleaners and glue that the kids can glue onto the paper as the stems and buds.