It can be a lot of fun to get the entire family involved in chores around the house. While most kids don't enjoy scrubbing toilets or mopping floors, one chore that many children don't mind getting on board with is cleaning up the yard after a long winter.
Spring Yard Cleanup Tips
Your spring yard cleanup is a great activity for the whole family!
This post may contain affiliate links. As an Amazon Associate I earn from qualifying purchases. For more information, see our disclosure.
Here are some useful tips for your whole household to get involved.
Round Up All Family Members and Supplies
Gather your crew where you keep your outdoor tools. Take a quick inventory of what exactly is going to be needed to get your yard in order. Give each person a job and a tool to use for it.
Try to give everyone duties that they will enjoy, but if necessary, delegate tasks that need to get done. Pairing family members up might be a good idea for the bigger jobs as well. Once everyone has their assignment, make sure that they have all of the tools they'll need to get it done. If not, a trip to the local hardware or department store may be in order!
Get Down and Dirty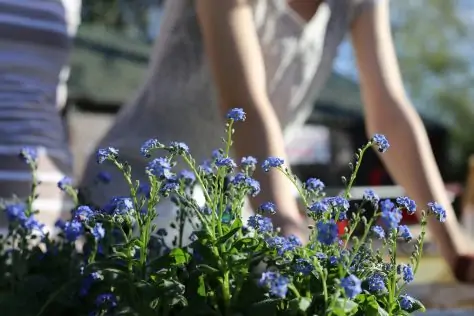 While every yard is different and some are bigger than others, in general, most of us have the same list of chores that need to get done each spring in our outdoor spaces. Maybe you put off raking all of the leaves from last fall?
That is likely a job for more than one person. While an adult rakes, a child can pick up the piles of leaves and put them in garbage bags to be brought to the dump or in a wheel barrel to be disposed of on the edge of the yard.
If you plan on doing any gardening it might be a nice time to weed any plants from last year. Then prep the soil for the new ones that will be coming in. This provides a great teaching moment for any future gardeners!
Finally, most lawns aren't quite ready to be cut quite yet, it probably wouldn't hurt to sprinkle some fertilizer on any patchy spots that winter was extra hard on. This is a task probably best left to an adult.
Don't Forget the Aesthetics
After most of the grunt work is done, focus on brightening your yard with decorative pieces that give it that extra touch to make it more enjoyable. Fill your birdfeeder for the feathered friends that will be returning soon, if they haven't already.
It can be fun to watch the birds come in to eat after the seed is put out! Next, break out those wind chimes and decorative yard ornaments that got packed away last fall. Let the kids haul out any toys they like to play with in the warmer weather (playhouse, sandbox toys, etc.).
This is also a good time to bring out any yard furniture so that you can enjoy relaxing in your freshly revamped yard.
Brainstorm Any New Improvements That Can Be Made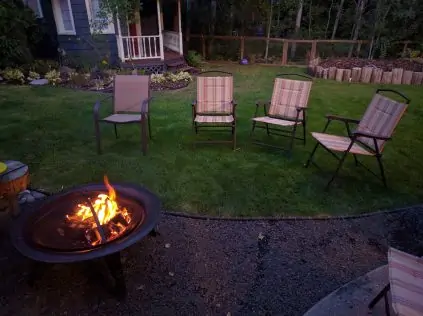 Maybe this is the year you'll finally hang that hammock? Or perhaps you want to build that outdoor fire pit you've been talking about the past few years? Spring is the perfect time for all of these projects!
Whether you outsource the job to somebody else or DIY, prepping your yard for all of the fun that will be had during the summer months is time or money well spent. It can also be a learning opportunity for the kids. They can give their insights on any new things they'd like to see added to the yard.
Listen to them, they likely have many fun ideas!
No matter how much time you spend on your yard cleanup this spring, it will all be worth it as the temperatures get warmer and winter becomes but a distant memory.
There is a sense of satisfaction that each member of the family will feel after the hard work is done. You can all enjoy your time in the yard together, whether you are having water balloon fights or taking long lazy naps together in your hammock.
This is the place where so many memories are made, especially during spring and summer.