It's easy to get into the habit of kicking off your shoes when you walk in the door at home and leaving them where they fall. I know I am guilty of it and my children have started to follow my example. After tripping over a mountain of carelessly discarded shoes recently, I realized something needed to change. I live in a small home and storage space is limited. I've found that large shoe racks take up more room in my closets than I can spare. So I sought out these stylish ways to organize shoes in small spaces.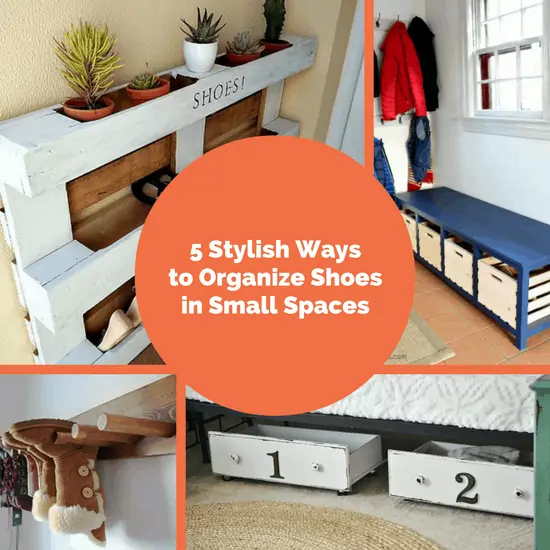 Stylish Ways to Organize Shoes in Small Spaces
This post may contain affiliate links. As an Amazon Associate I earn from qualifying purchases. For more information, see our disclosure.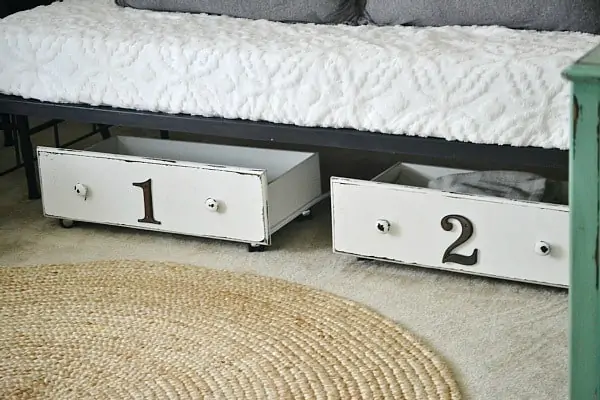 When it comes to finding storage in small spaces it's hard to beat tucking things under the bed. Although I've seen numerous ideas online for storing shoes under the bed, I like these DIY roll out drawers. My shoes are tucked away, but I don't have to squat down and dig under the bed to find them. I just roll the drawer out for easy access. And if your under the bed drawers are visible you can make them creative and cute with a little DIY decoration.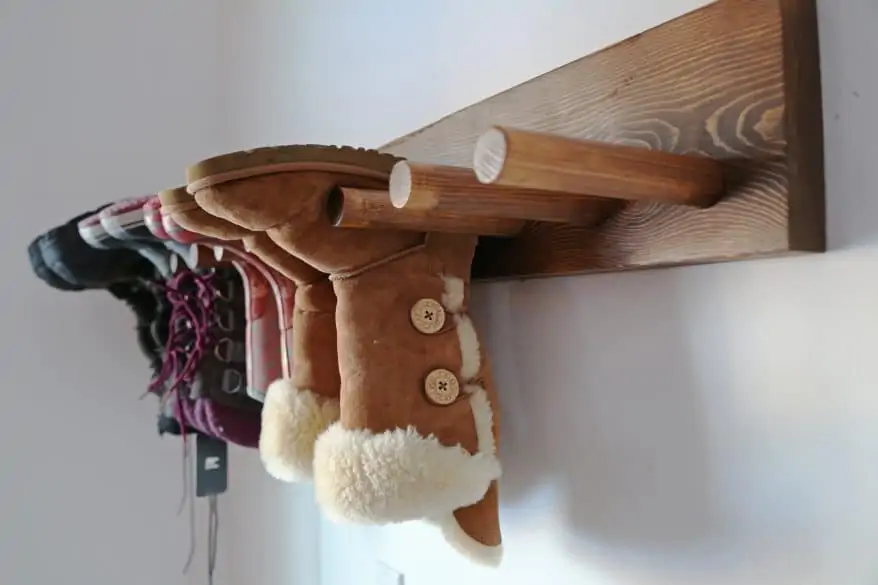 I found this idea for a DIY boot rack to be especially timely. Winter weather has had my family in boots for the last few weeks. And before this storage rack I had to traverse a daily obstacle course of wet boots every time I walked in the door. I love wall storage because it keeps floors clear and free of trip hazards. This is a great way to store outdoor boots out of the way.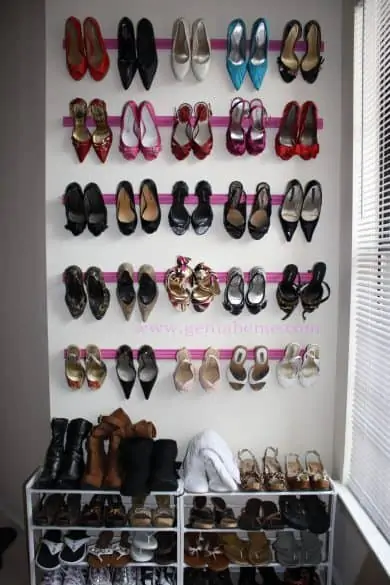 A crown molding shoe rack is a simple DIY project and a stylish way to organize your shoes. I love when I can store things on walls to save precious floor space in my closets. This crown molding shoe rack can be customized to your preferred color and size for easy storage of high heeled shoes.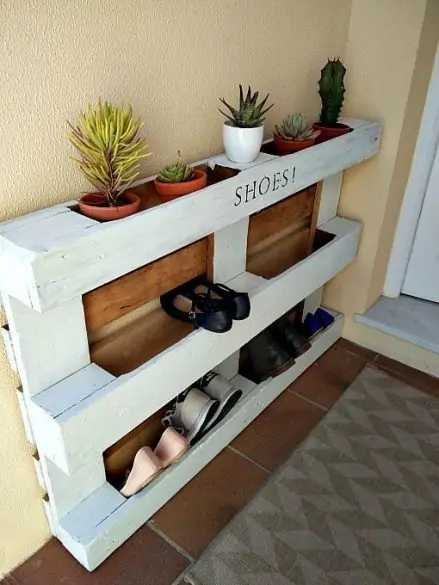 A wooden pallet has slits that perfectly fit sneakers of both kids and adults. This is a DIY project you can make as simple or as elaborate as you want to. Stain it and mount it to the wall for a rustic look. Or add some paint for a color that pops. This rack worked great for my kid's shoes and it holds many pairs of shoes considering how little space is taken up.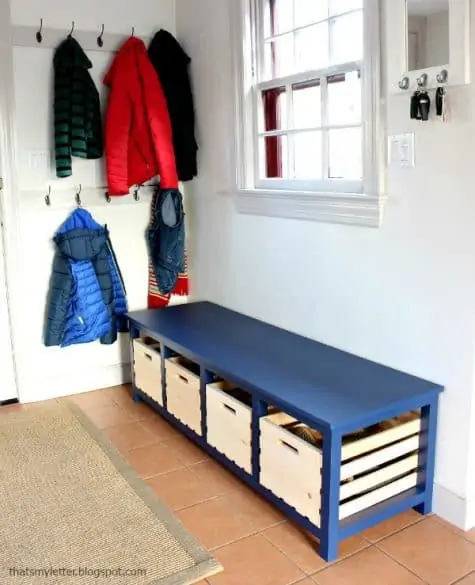 A shoe storage bench can be a DIY project or a ready made purchase. I love storage benches in general for their versatility. They can be used to store toys, books, important papers, or in this case shoes. There are a variety of sizes available and you can find whatever style you need to fit your room. And it makes a handy place to sit while you're putting on or taking off shoes.
Finding Space for Shoes
Shoes can be an organizational challenge, especially when you own multiple pairs. And how many of us don't own multiple pairs? Finding the perfect way to organize shoes to appear neat while also providing convenient access is a challenge. This is especially true in small spaces. I hope these 5 stylish ways to organize shoes make that challenge a little easier for you.