What was once a neatly organized toy room has transformed into something you'd rather not think about. Whether you've spent too many tired nights just shutting the door to the kids toy room or your kids school/sports/life schedule has just left you all too ragged to do a deep cleaning, that mess of toys isn't going to fix itself. No one's life is perfect and having some toys scattered here and there is just part of life. These tips aren't for those of moms who have a good handle on their kids toy situation most of the time. This is for those of you who, like me, are in the trenches with your kids toy room. There just never seems to be enough time or energy to really go through everything, but you know it needs to be done. These five tips will help get your kids toy area back to a more manageable and enjoyable place.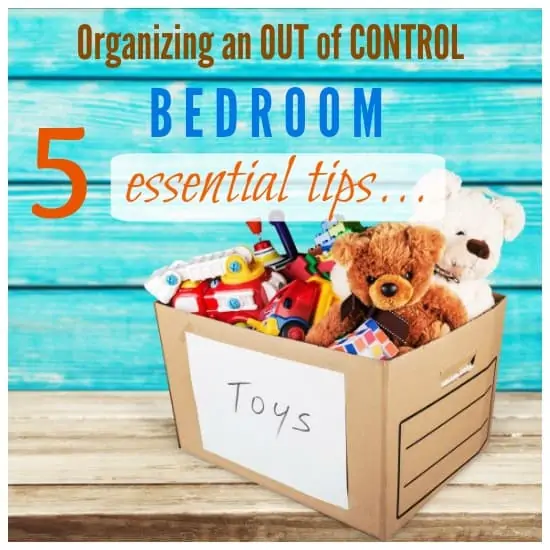 This post may contain affiliate links. As an Amazon Associate I earn from qualifying purchases. For more information, see our disclosure.
1. Storage Bins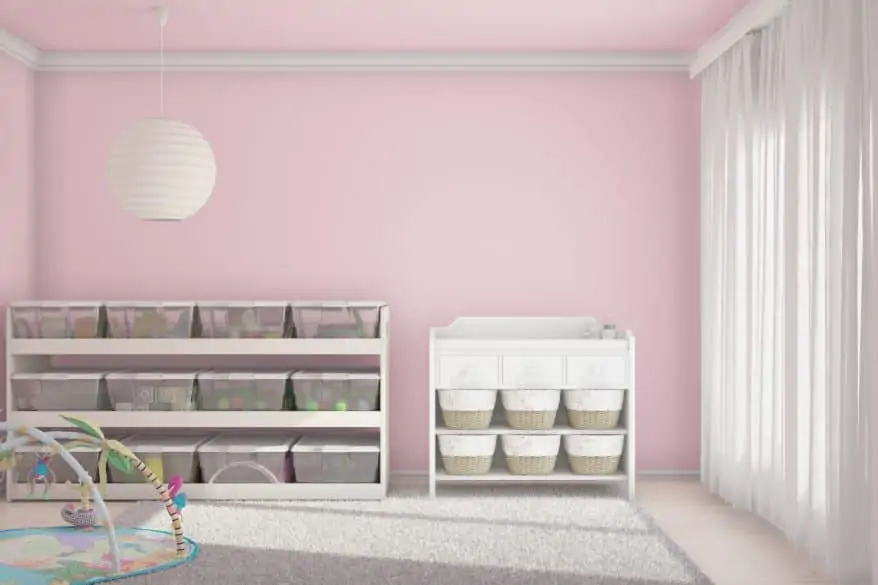 Having a specific place to store your kids toys makes a huge difference in keeping your toy areas clean. Toy boxes are great for larger items, but for anything with tiny pieces, you need separate spaces. An organization bin system will usually run you between $35 and $50 at most big box stores like Target and Walmart. You don't have to use a bin with every spot on the organizer shelves, but have enough bins to keep like toys together. For example, keep barbie toys and similar dolls in one bin, and toy kitchen/household items in another. If you've got Legos or other sadistically small toy sets, I'm sorry to say you've got your work cut out for you. If your kid's legos have turned into a cluster, sort them by sets as best you can and place them in sealed containers. Just don't kill yourself searching for crumpled Lego set instructions in hopes of getting all 458 pieces of a set back together. The bins don't have to be incredibly specific, just something you and the kids can keep consistent. Organizing your kids toys should help them keep their toys in order, not give you a new way to clean.
2. Labels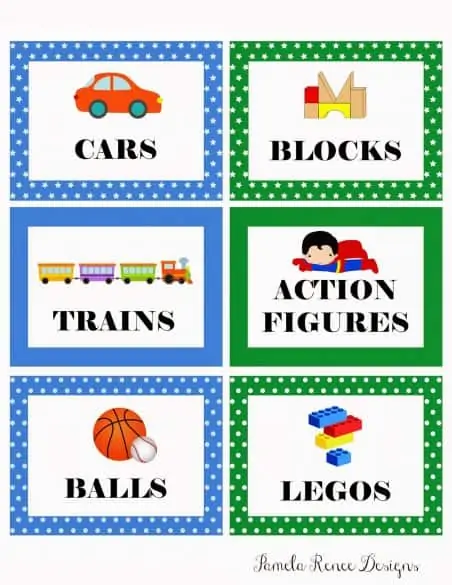 When it's clean up time, does your kid ever protest cleaning by declaring "I don't know where this goes!"? Labels storage bins are the answer. Many cloth storage bins have a space to insert a card or picture of what is in the bin. This helps little ones know what's in the bin and gives them visual queues for where to put items when they're done playing. Depending on your child's age and reading ability, use images (younger kids) or words (older kids) on each (or most) bins. The images don't have to be exactly the same as what's in the bins, just something to give a visual idea of what goes in the bin. Here are some free printable labels if you want to use a picture with the title. If your containers don't have a space for a card or picture, use an index card or print a picture and tape it to the front of the bin. If you're the crafty type that likes to go that extra mile, go ahead and laminate the label so your kids can't shred it.
3. Downsize Your Stash
I know what you're thinking, the sheer mention of getting rid of any of your kids toys, no matter how little they play with them can put your kids right on the meltdown train. Your kids might fight thinning their toy stash at first, but the lack of clutter will make everyone happier. To minimize meltdowns, it's best to tell your kids that some toys need to go. Sorting their toys into a "keep" and "donate" pile helps visualize what you're going to get rid of. If your kids are too young to handle sorting through toys to keep or donate, start by putting aside their favorite toys to avoid giving away that favorite toy they use most every day and avoid sorting when they're awake. For your donation pile, try to keep like toys together using gallon storage bags or the containers the toys came in. If you are looking to replenish your date night cash flow, list the toys you aren't keeping in local online yard sale groups or on Craigslist. Just be sure to meet in safe, public places when selling items. Come birthdays and holidays, you'll appreciate having a more minimal toy room. For more downsizing tips, check out our article on To Trash or Not to Trash.
4. Have a Cleanup Routine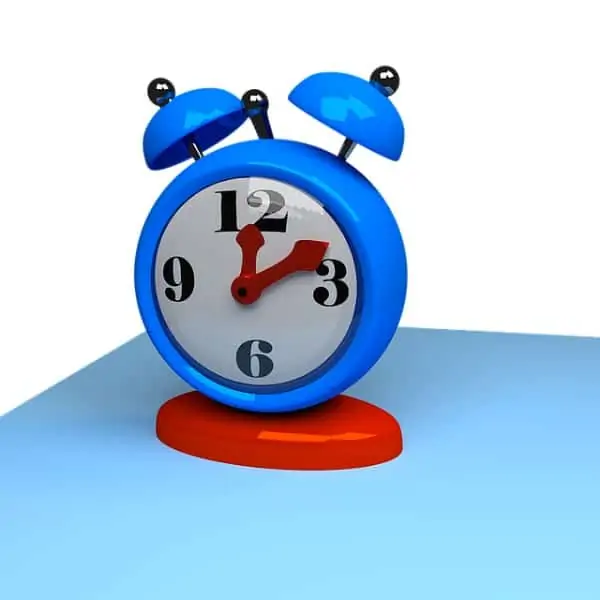 I get it. You've all been busy. At one point, you had a good routine with your kids where they happily cleaned up their toys with you. It was a game. They thought it was fun. Now, your kids act like cleaning is some sort of torture, leaving you with grouchy kids and more than a few things left to pick up after they've gone to bed. Breaking bad habits is hard, but the longer you let things go and keep cleaning up for them, the harder it will be to get them to take responsibility for their things. Having a regular and consistent clean up time will help keep your toy area clean while reminding your kids that their toys are valuable and deserve to be taken care of. Set a time you can stick to, like after dinner. Using a "clean up song" or playing a fun "game" by setting a timer to see how quickly they can clean before the timer goes off can encourage your kids to clean without feeling like they're doing a chore. Keep it fun and don't get emotional or show your frustration if they are slow. Just give simple directions and keep it fun.
5. Shop Smart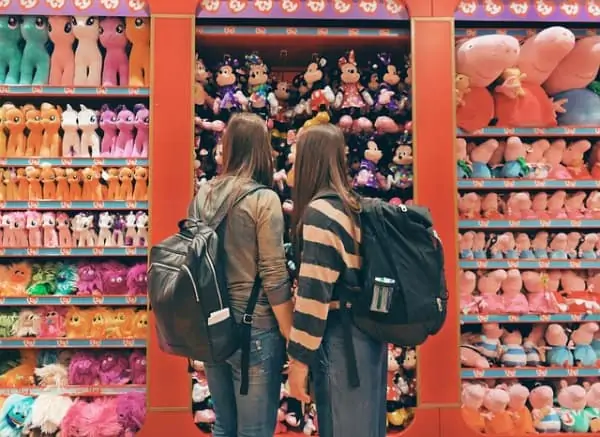 Organization is influenced by your shopping cart as much as your in home habits. Smart shopping and gift habits are a big part of keeping your toy room organized for the long haul. When shopping for your kids, consider how durable the toy is, how versatile it is, and most importantly why you're buying it. Simply giving into your kids impulses just adds to the clutter in your toy room and doesn't teach them to be patient. Hot item toys that you buy months before the holidays are tempting, but if it isn't a top priority on your kid's wish list, don't buy it. Wait until a birthday later in the year when the prices are better and the holiday "toysplosion" has passed. Toys that can help your kids create experiences, like science kits, dress up items, etc. are great in that they're versatile and can last a long time. When friends or family ask for gift ideas, be strategic about what you say and give people different gift ideas. This will help reduce duplicate gifts while also ensuring your child's gifts will be useful and fun. You can't always control what people bring for gifts. If you get duplicates or something your kid won't use, kindly accept the gift, and give away the duplicate as another gift or exchange it for something better suited for your family.
Conclusion
These tips won't magically make your kids love cleaning or keeping their toy room organized. It may take them some time to adjust to having a new routine with their toys, but in the long run, it will make everyone's lives easier. The more streamlined and simplistic your kids toy room is, the more time they can enjoy playing. Kids that are used to a routine and know what's executive of them are more likely to take care of their things without a fight, which means you can avoid wanting to rip your hair out every time you want your kids to clean up their toys. If you've found any of your own tricks to keep your kids toy room under control, we'd love to hear your ideas in the comments below.