Game night is a fun way for families to spend quality time together. We are a big fans of games in our house, from strategy games to card games. I love when my kids get board games for gifts, because it is fun to discover a new favorite game.
Here is a list of 6 fun board games to play with your elementary age kids.
These were all given two thumbs up by my 6 and 9-year-old.
This post may contain affiliate links. As an Amazon Associate I earn from qualifying purchases. For more information, see our disclosure.
This is a new game to our family. We have only played it a few times, but I love its simplicity. The concept is super simple. You lay down various shaped plastic tiles onto a board until either one player is out of tiles, or there are no additional moves.
I also love that this game can be played quickly.
This has always been a favorite game of mine, but I wasn't sure if it would be too complicated for our kids. This game involves building cities, roads, and settlements in a strategic way in order to maximize your points earned. It has elements of both luck and skill.
We taught our 9-year-old how to play it, and then he taught his 6-year-old brother. I was surprised at how quickly they picked it up, and it's been so fun to be able to play this game with them!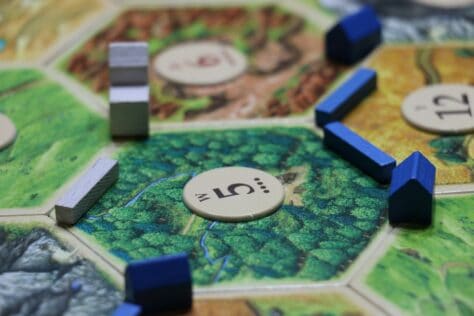 In this speedy game, your brain will be challenged in a variety of ways as you try to match all the cubes on your board to the pattern on the playing card before anyone else. The speed of this game can be challenging for younger players, but there is always the option of working as a parent/child team if they need a little extra help.
This is a strategy game that involves placing tiles down to claim and complete various parts of the board including, roads, cities, fields, and monasteries. It may sound similar to Settlers of Catan, but the game play is quite different, and it has simpler rules.
(Side note: the app is super fun as well!)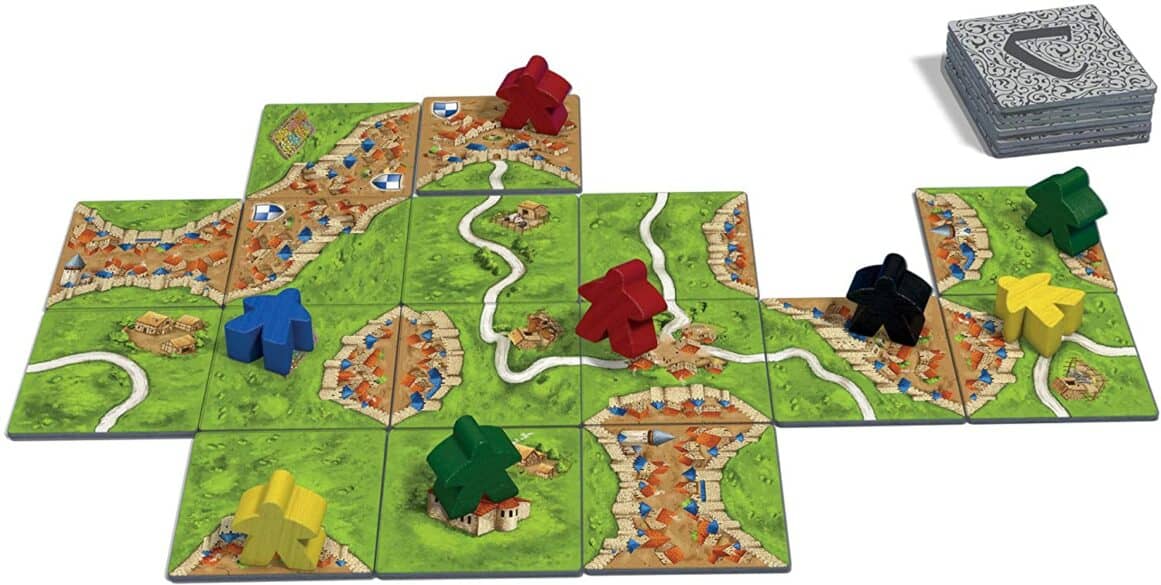 One of our family favorites! The concept is simple. You build lines by matching tiles based on color or shape and score points according to how many tiles you can use. We often take this game camping because you only need the blocks and a paper and pencil to keep score.
This is a great cooperative board game, especially for younger elementary kids. In this game, you work together to make a map to get to the treasure before the ogre steals it. Kids love the suspense of wondering if they will draw an ogre on their next turn.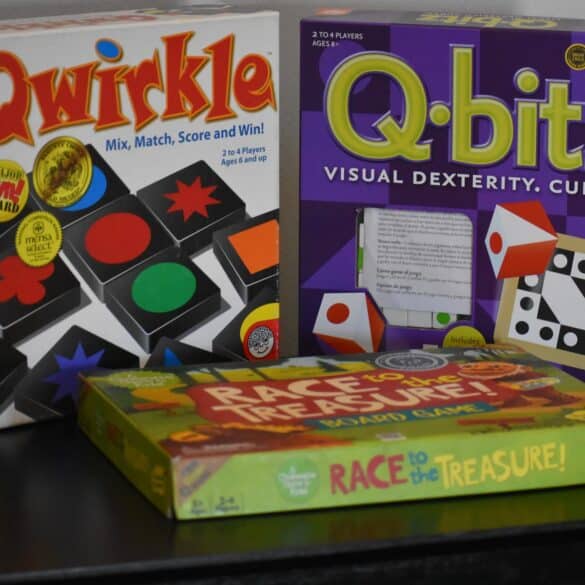 Because it is a cooperative game, it allows your kids to practice their teamwork skills.
Through the years of playing board games with my kids, I have learned to take the age recommendations with a grain of salt. Your kids will surprise you at how quickly they can pick up complicated games! And if it ends up being too advanced, you can always try again in a few months.
I hope you find a new family favorite amongst this list!