This shop has been compensated by Collective Bias, Inc. and its advertiser. All opinions are mine alone. #WalmartBackToCollege #CollectiveBias


Going back to college is tough for kids who want their independence, but also love the comfortable life of being home. Having a small place on campus they can go to when they are stressed, a place that can feel like home, and a place they are not embarrassed to bring their friends, can make all the difference.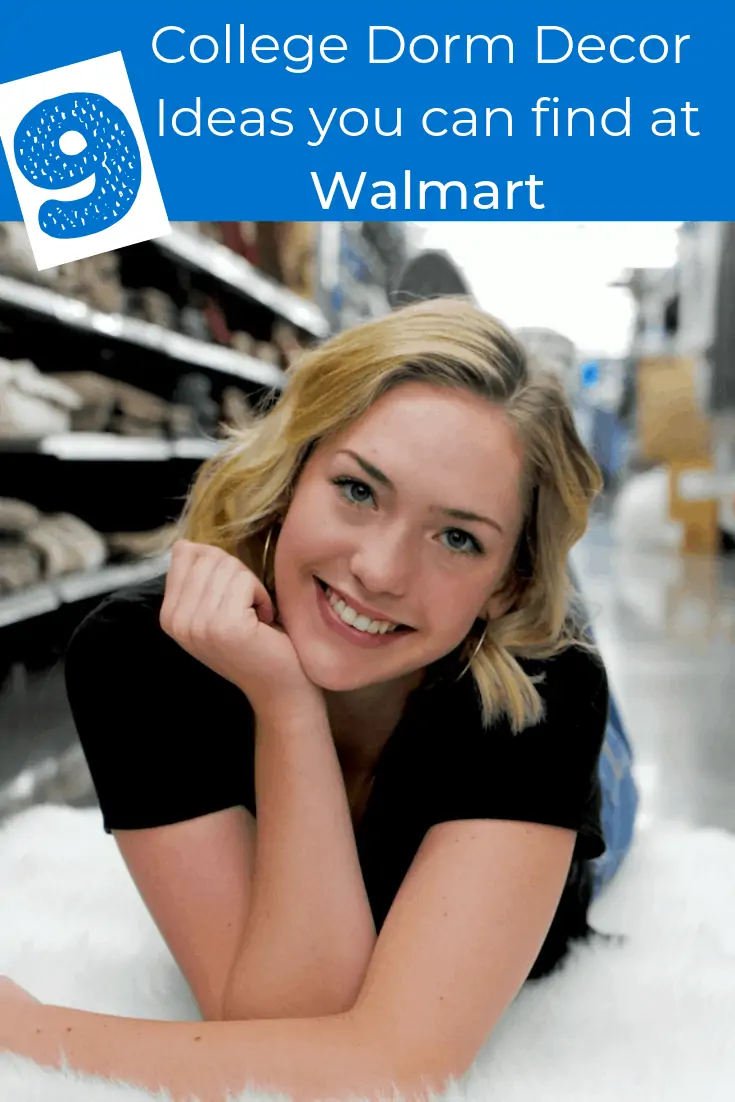 This post may contain affiliate links. As an Amazon Associate I earn from qualifying purchases. For more information, see our disclosure.
Walmart has really stepped up their game in their home decor department, and I'm excited to bring my kids to their Back to College event in store this month to help kids get ready for school. This is a great time to get all your Back to College decor. The event will have prizes, inspiration, and more for all your back to college needs. Click the image below to find an event near you.


Not only is the furniture and furnishings at Walmart charming, their Everyday Low Prices are affordable for any budget.


I have two kids heading to college for the first time in a few weeks, and getting their dorm room ready is top on our list.


Recently I took the kids shopping for their new college dorm, and we found some things that are going to make their new living space a respite from the chaos of campus!


BACK TO COLLEGE DECOR FROM WALMART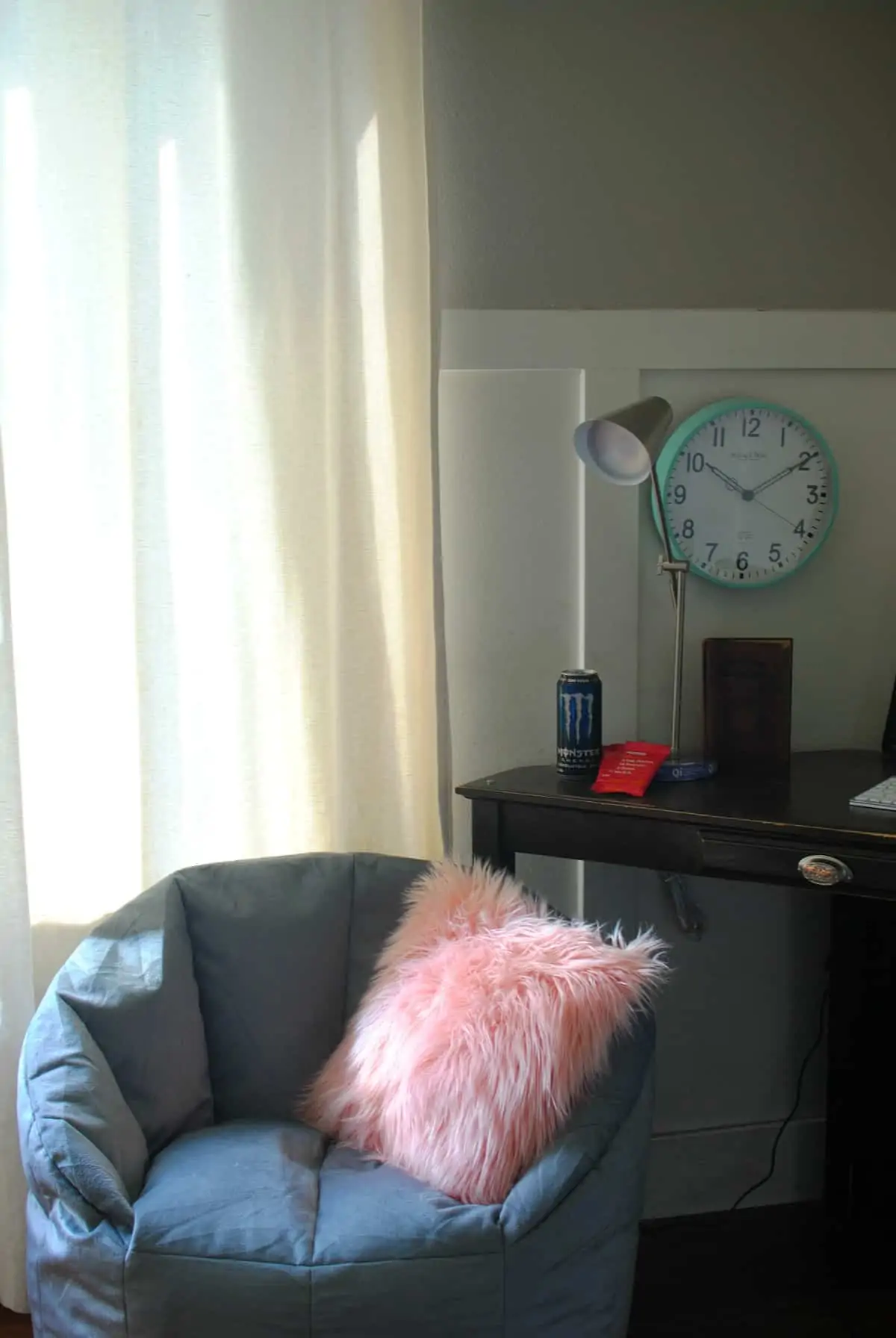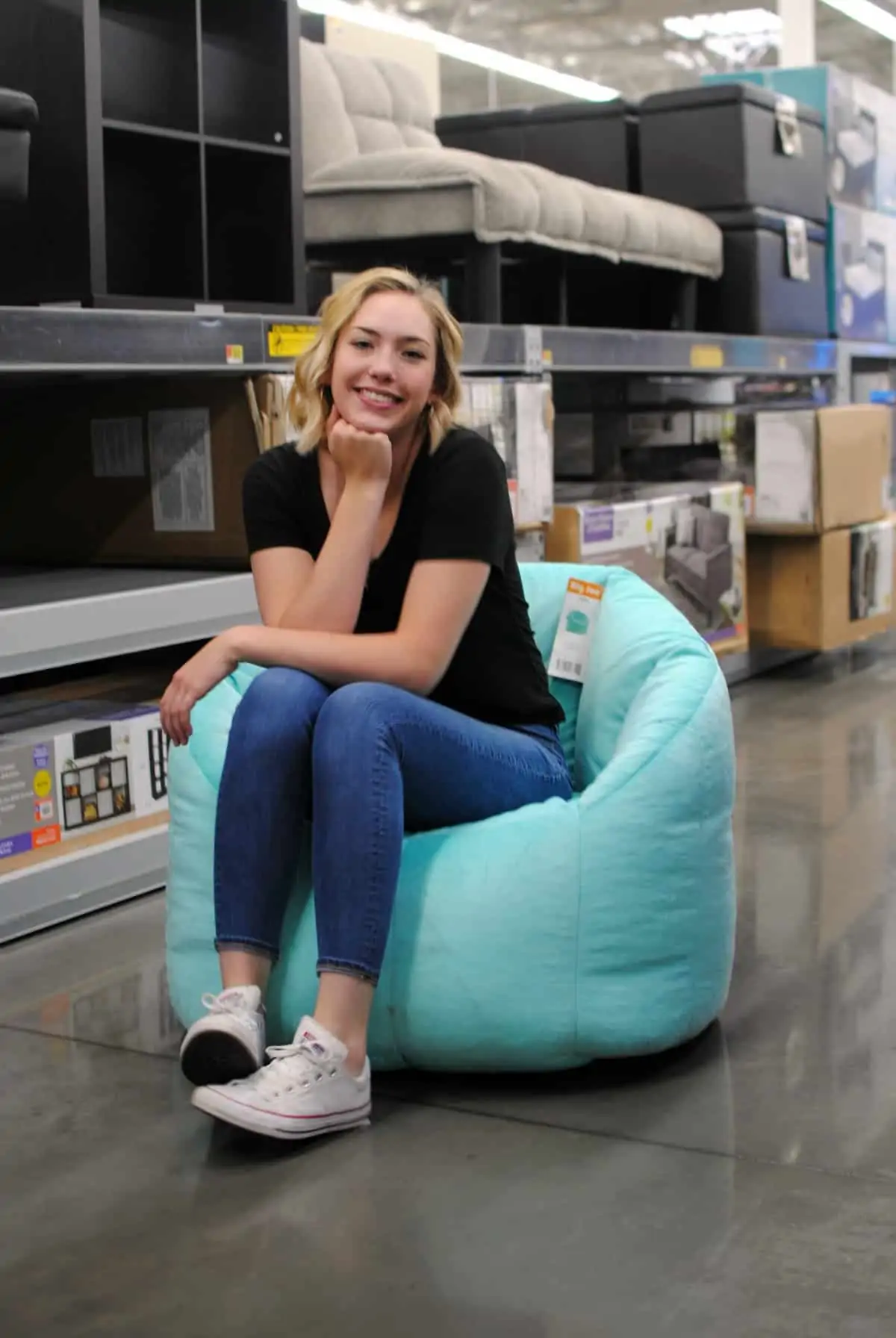 2. THE LAMP – The perfect lamp needs to give you enough light to do homework or read a book, without waking up your roommate! That's why this small, desktop white shade lamp from Walmart worked great for us.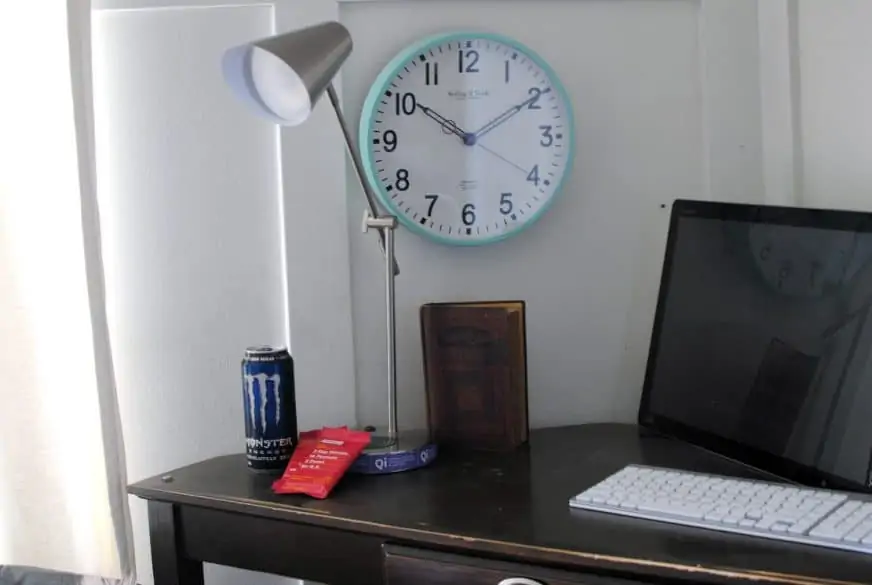 3. GROCERIES – Getting the food at the same place as our decor is another reason we love that you can get everything at Walmart! We got some RX bars because I love the ingredients, and some Monster energy drinks, for the late nights studying. Walmart has been the most affordable place to shop for all our back to college supplies. I love that we only had to go to one store to find everything we need from electronics to home decor, as well as food!4. THE RUG – Whether your dorm room is carpeted or not, a soft, furry, area rug is VITAL!! Kids (and me too) love to lay on the ground when you have a furry rug.

5. WALL HANGINGS– This is where your kids personality can really shine. Whether they enjoy a fun canvas quote, art, sports, or the latest boy band, putting some posters on your dorm wall can remind you about the stress-free, pre-college things they loved. You can grab picture frames inexpensively at Walmart (7 frames for $12), get some canvas word art, or secure poster with command strips or something that won't damage the walls.

6. BEDDING– New throw pillows, bedding, and sheets can make your dorm room unique and beautiful. You can even bring your sheets and top blanket from home, but throw in some new pillows (only $20 for this one) to make the bed look put together.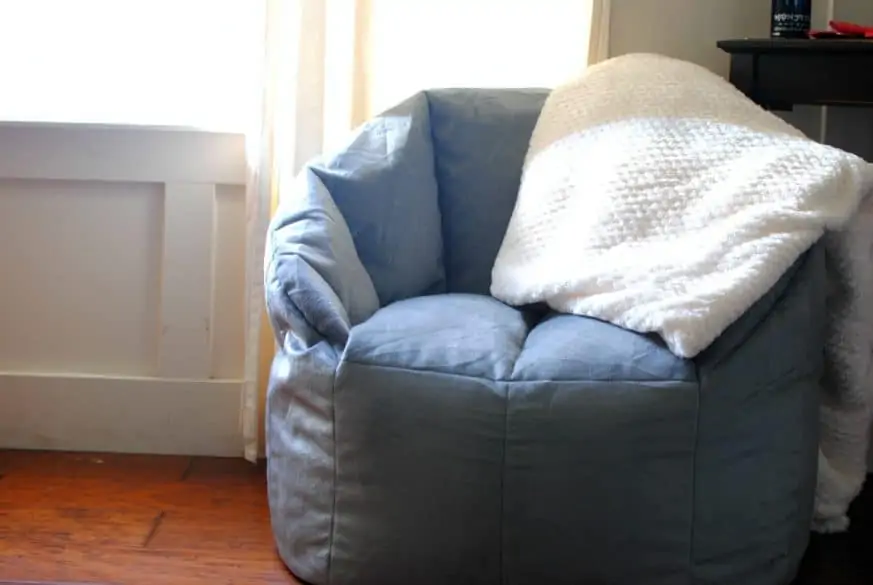 7. DESK – Most college dorms will have a desk for you, but our school has some apartment style options with rooms that only include a bed. A rolling laptop station, or a small desk with pin legs is all you need to set a laptop up anywhere you move. To really class up your bedroom though, or put in a common living area is this desk! It is the perfect size for the room my daughter will be in.

8. ORGANIZING STATION- There is nothing that makes my daughter feel more at home than an organized desk! It's one of her best qualities. This wire metal copper organizing station has 5 pieces for only $18.99

9. THE KITCHEN – The dorms my daughter is staying in has a kitchen for every 6 girls. I think it's great for them to start learning to cook and shop for themselves. We picked up some silverware, some pots and pans, as well as some basic dishes to eat from.


10. THE CLOCK – And finally, a reliable clock! Most kids like to use their phones as an alarm, but having a real clock as a back up can make sure they don't miss class. Having a wall clock to glance up to can keep kids on track and help them manage time. Plus, this wall clock is so cute!


We're excited to go back to Walmart this weekend for their college event where they are going to share inspiration and giveaways for students going back to college. You can find out the time and place of a Back to College Walmart event in
your area here.
The Back to college events will be held Aug 17th, 24th, and 31st!