What?! A national day dedicated to being comfortable. You are going to want to celebrate February 20th National Comfy Day.
What are National Comfy Day's Humble Beginnings?
The day is named after the wearable sweatshirt blanket, The Comfy.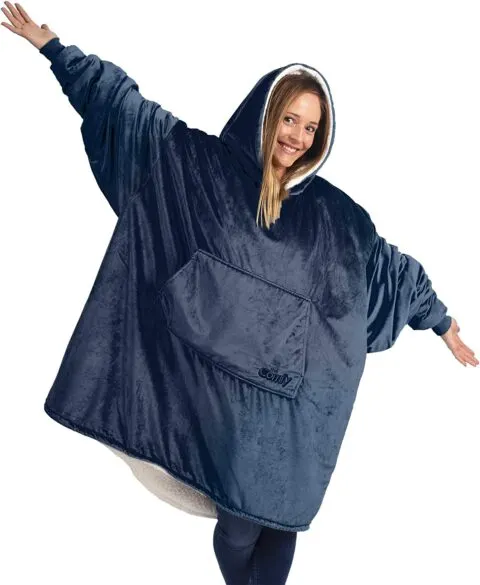 This post may contain affiliate links. As an Amazon Associate I earn from qualifying purchases. For more information, see our disclosure.
The Comfy was created on February 20th, 2017 by The Comfy Bros (brothers Brian and Michael Speciale). The idea came when they noticed a nephew snuggled up in an oversized sweatshirt and thought adults should be able to snuggle up like that too. Thus, The Comfy was born. It was helped along it's way to stardom by an appearance on Shark Tank.
Whether you own The Comfy or not National Comfy Day is an excellent time to celebrate all things comfortable.
Wear Something Comfortable
As luck would have it we celebrate February 20th National Comfy Day on the same day as President's Day this year. That means kids might be home from school and you might have the day off of work. It's the perfect time for some comfortable clothes!
Comfy Pants
First things first, let's find some comfortable pants to wear. There are SO many options for comfy pants but my go to is a pair of leggings.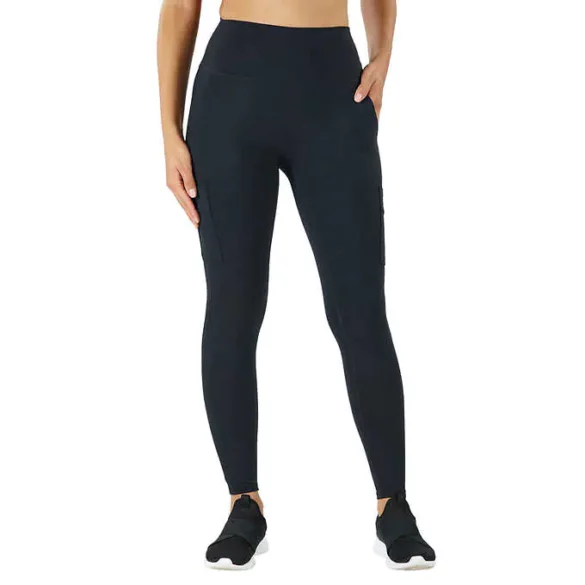 Leggings. Need I say more? They can be as stretchy as you want them. Leggings can also be more fitted and hold things in place. Want to workout? They are perfect for that. Furthermore, leggings can be dressed up with heels or dressed down with tennis shoes. Seriously the perfect comfortable pair of pants.
I am a fan of the Spyder leggings pictured above from Costco.com. First, they have the perfect soft feel to them. Second, they are high waisted leggings (which I think holds everything in a little better). Last but not least, they have pockets! Ever since I discovered pockets in leggings I don't ever want to be without them!
Comfy Tops
Seeing as how it is National Comfy Day you could throw on The Comfy or another brand of wearable blanket.
Have a favorite sports team sweatshirt? This would be a great day to put that on. Or, how about that really worn in and loved t-shirt. Whatever your choice of comfy top is be sure to put it on for February 20th National Comfy Day.
Comfy Footwear
February 20th is still a cold time of year where I'm from so I'm definitely going to need some warm and comfy footwear for National Comfy Day.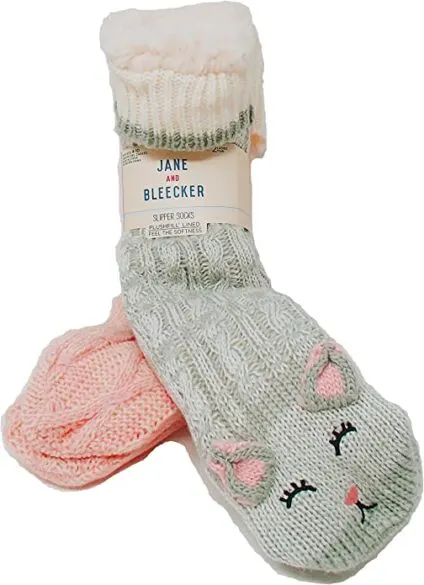 These extra tall and cozy slipper socks from Jane and Bleecker can be found on Amazon.com along with lots of other comfy slipper socks. You will be treating your feet extra nice when you slip on a pair of these.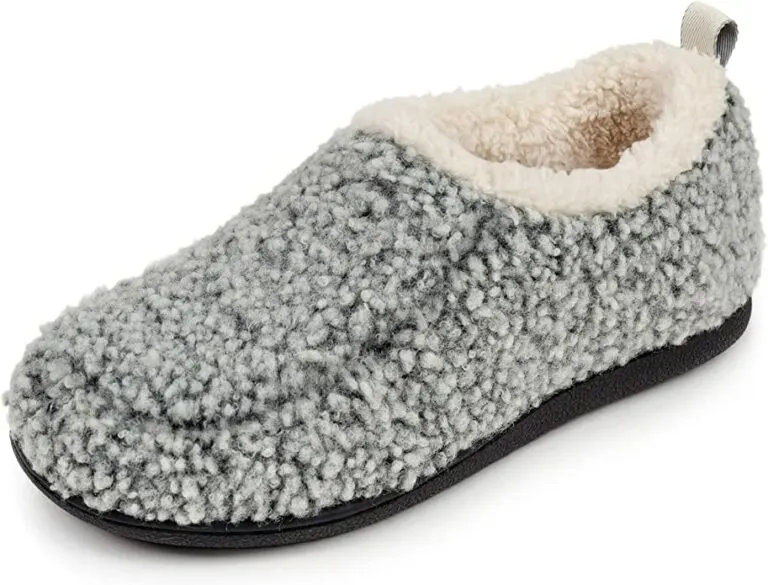 Prefer something with a little more support? This slipper with memory foam inside from RockDove could be the way to go. I love a good comfy slipper that I can also use to make a quick trip to the mailbox in.
Comfy Food
Now that we are all dressed in our comfy attire it is probably time to eat. What better food to eat on National Comfy Day than your favorite comfort foods.
Everybody will have a different favorite comfort food depending on how you grew up and where you live. Yet, just to get you started I'll share a few ideas.
Cheesy Potatoes
First, cheesy potatoes. This is something my church serves after every funeral (and we lovingly call them "funeral potatoes"). Why do we serve them after a funeral? They are a perfect comfort food! It is also a family favorite around here for Christmas dinner.
Pizza
Second, pizza. I see a cheese theme arising out of this list. Pizza is warm and has gooey cheese and is full of comforting carbs. It can be eaten warm or cold and you can put anything you want on top of it.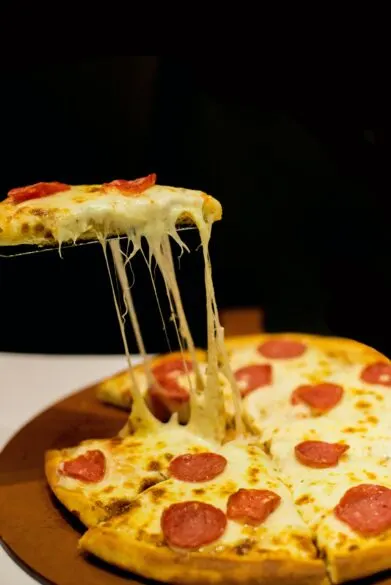 Chocolate
Number three does not have cheese and can come in warm or cold forms. You might also have your own private stash of it as we speak. It's CHOCOLATE.
Yes, chocolate is for sure a comfort food. You can warm it up and drink it like hot chocolate or keep it cold for chocolate milk.
Chocolate can come in a bar (milk or dark) if you are keeping it simple. Or, it can have fruit or nuts or marshmallow inside. Chocolate can also be used to cover other comfort foods. For example, marshmallows, Oreos, almonds and strawberries just to name a few. Now I'm hungry.
Ice Cream
Our fourth and final comfort food would be the ever faithful ice cream. You can buy it by the scoop or by the bucket (depending on the level of comfort you are in need of). You can even make your own ice cream. That would be a fun "comfort" activity to celebrate National Comfy Day.
Do a Comfy Activity
Often times comfy activities are my most favorite activities of all. If it makes you feel relaxed and like you are in your happy place then it most definitely counts as a comfy activity (often done while wearing comfy clothes and with comfy food close by).
A few favorite comfy activities that you might want to try this February 20th include watching movie (with popcorn and soda). Reading a book all snuggled up in a very comfy location (possibly on a beach if you have that choice).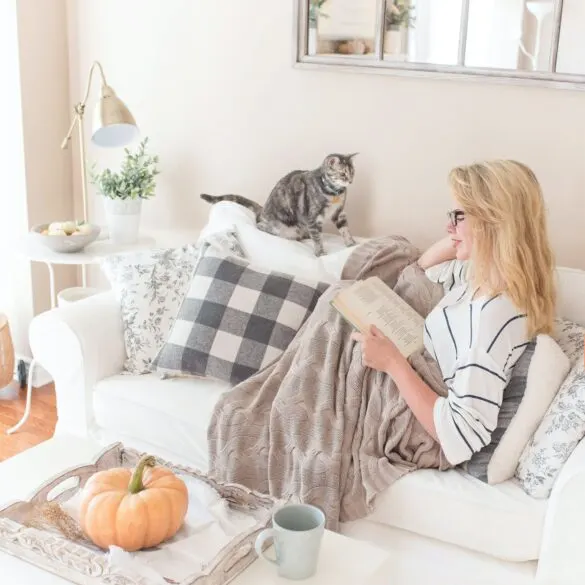 Some comfy activities you can do with others could include binge watching a series on your favorite streaming service. Making some of your comfort food. Playing a board game is a good comfy activity for you and your family. How about putting together a puzzle?
You could also try giving some comfort to someone else by texting them or making a phone call or going on a walk with someone.
Don't let this year's National Comfy Day pass you by on February 20th. Plan to wear something comfy, eat some comfort food and do an activity that brings you comfort!