Organization is no good if you are the only one who can access it in your family. If you are the only one who knows the system, then you are still the one having to find things for everyone. And that can get exhausting! To solve this problem, make sure the organization systems in your home are accessible to everyone. Everyone will know where things are!
This post may contain affiliate links. As an Amazon Associate I earn from qualifying purchases. For more information, see our disclosure.
Imagine that! Paperwork seems to be one of the biggest "Mom! Where is my __________?" in every family. To solve this, put together a Family Information Folder. This folder is somewhat of your family's bible. Any paperwork you normally file away, but still have to access, can go in this folder. This also makes it easy to grab the folder in an emergency. Keep the folder in an area where is can easily be accessed, like the kitchen cupboard or office closet.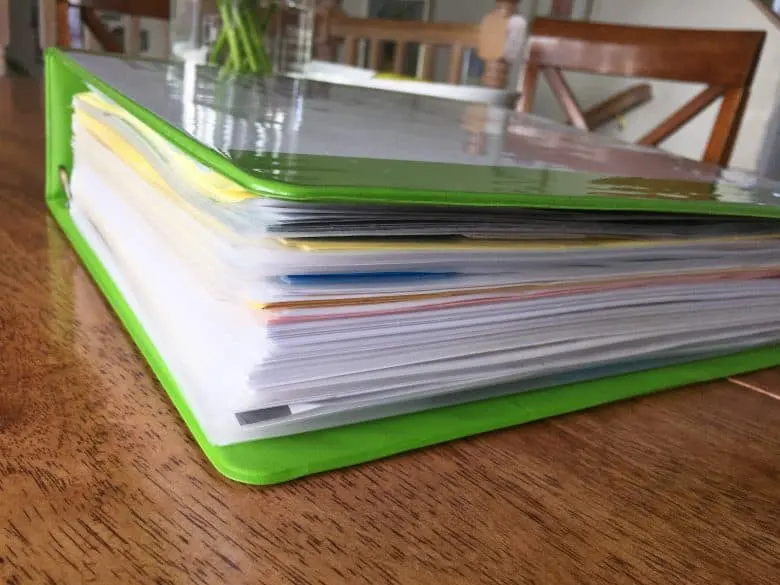 To start your own Family Information Folder, you will need the following supplies:
Big binder. Use the biggest one the store has.
Page protectors
Divider tabs
Binder pencil bag
BONUS: Plastic baseball card binder sleeve. Just one would work. This is for social security cards. Just ask the neighbor kid that collects baseball cards and see if you can snag one from him.
Now comes the part where you locate all the paperwork your family has and put it in the folder. Here is a list of what you can put in yours.
Certificates. Birth certificates, marriage certificates etc.
Social security cards.
Immunization records.
Passports. Put them in the binder pencil bag.
School information like lunch menus, classroom disclosures and student ID numbers
Babysitters guide. Just a basic list of kids allergies and neighbors to contact in case of emergency.
Car loan or title paperwork.
Mortgage or rental paperwork.
Insurance policies, like auto, home, renters and life.
Manuals for appliances in your home.
Chore charts
Emergency preparedness information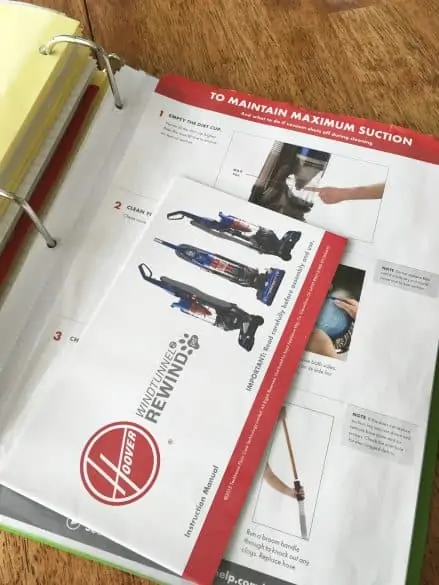 Truly, you can put anything in there that needs to be kept and cared for. And if you think about it, whatever paperwork that isn't in the folder- you probably don't need it anymore.