With the holiday season upon us, it is never too early to start your holiday shopping. At the top of many lists of people to shop for are the grandparents. If you are drawing a blank on gift ideas for your grandparents then look no further!
Personalized Memories
This post may contain affiliate links. As an Amazon Associate I earn from qualifying purchases. For more information, see our disclosure.
Create a unique gift by personalizing useful items like coffee mugs, tote bags or tee shirts. Sites like Personalization Mall and Etsy make it as easy as a pie. Some examples include an oversized fleece blanket just for grandparents or matching grandparent mugs.
Local craft fairs or vendors can also make grandparents custom pieces such as paintings based on pictures of grand kids or embroidered jackets. A simple Google search should generate a list of local artisans that specialize in unique, affordable and memorable gifts.
The Gift of Time
Probably the best and most cherished gift any grandparent likes to receive is time with his or her family. While spending time with their children and grandchildren should be a staple, for some, it is not always possible. For family that lives far away, consider buying airline or train tickets so that they can come and visit. If children are old enough to travel alone, offer to have them go visit during a school break if grandparents are set up to accommodate.
Another option is to buy them a webcam or tablet so that they can get on sites like Zoom or Facebook to chat with extended family via video chat. This is a great option for at risk relatives that can't be exposed to seasonal or pandemic illnesses.
Get Crafty
There is absolutely no need to spend a lot of money on gifts during the holiday season. After all, the best and most cherished gifts often come from the heart. Handmade Christmas ornaments with children's handprints are always a classic holiday gift for adoring grandparents. Even something as simple as a piece of painted artwork in a beautiful frame can be a great gift for grandma and grandpa.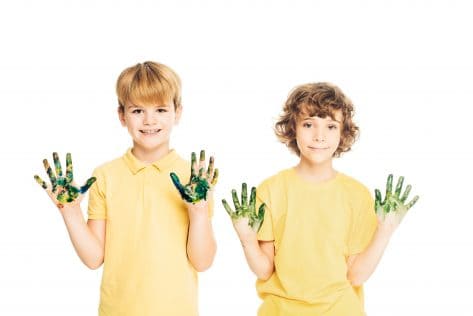 Some other ideas include homemade candles, chocolates and cookies made from scratch. You can purchase candle holders and cookie/candy tins at the dollar store to save even more money. Make sure to line any food item tins with wax paper!
An Extra Something Special
If you want to splurge or pamper grandma a bit, consider buying her a treatment package at a local day spa. Better yet, go along with her so that she not only gets to be pampered, but also gets to spend some time with a beloved member of her family. Day spa prices vary but expect to pay around $80 on up, depending on what treatments are included. Sites like SpaFinder can help narrow down a location and treatment options.
As for grandpa, look into booking him a guided fishing excursion with a local fishing guide. Fishing packages vary by location, but a guided sea fishing excursion can be around $100-$200 per person for a few hours. A few other fun ideas: skydiving tickets, movie passes, a night's stay at a local hotel and restaurant gift cards.
Day outings are a nice way to show grandparents that you were thinking of them when purchasing their holiday gifts. These are also nice because they can be tailored to the individual person. Think long and hard about what your grandparent may want to do or what is something they've always wanted to try? Experience gifts are the best gift ideas for grandparents because they won't collect dust in an upstairs closet or be re-gifted; they give the best gift of all – happy memories.