There are certain things in this world that every girl should own.
A piece of diamond jewelry.
This post may contain affiliate links. As an Amazon Associate I earn from qualifying purchases. For more information, see our disclosure.
Tweezers.
Comfortable heels.
And a drill.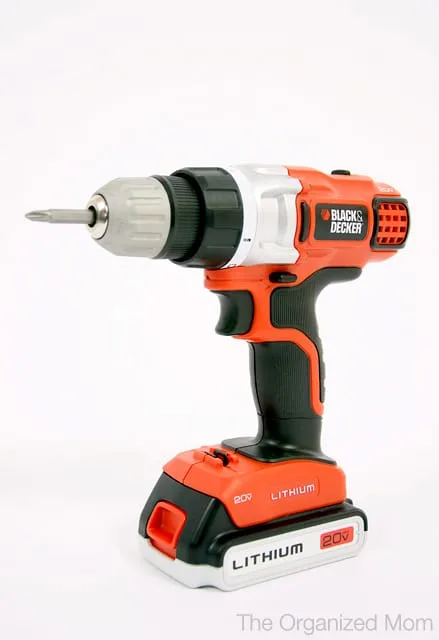 Yup, I am putting a drill right up there with sensible shoes.
It's true! Every girl should have access to a drill and know how to use it.
Check the oil in your car? Forget it, that's what Jiffy Lube is for. Who are you going to hire in the middle of the night to fix a squeaky door?
I love my drill. I use it almost daily, and I especially love this Black & Decker drill. It's the 20V Lithium Max. Seriously, this is the perfect drill for girls.
Want to see my latest project with this drill?
I made a stand for my makeup brushes, and all you need is your drill and a piece of wood. That's it! I used this cut branch, but a simple block of wood will do the trick too.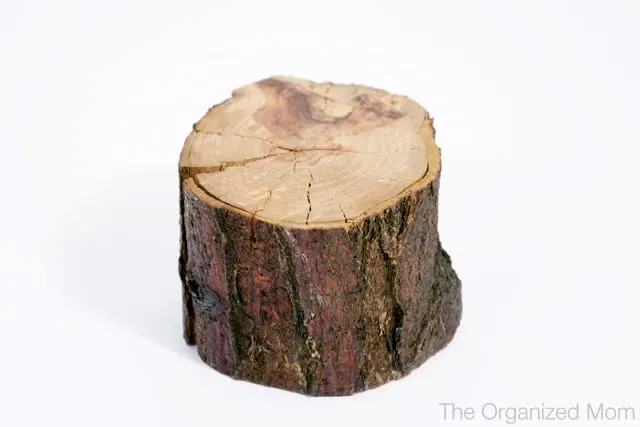 Just drill straight down with as many holes as you need. One great thing about the drill is it isn't as heavy as traditional drills. I have small hands so it's hard for me to drill level with a drill that has a bulky battery.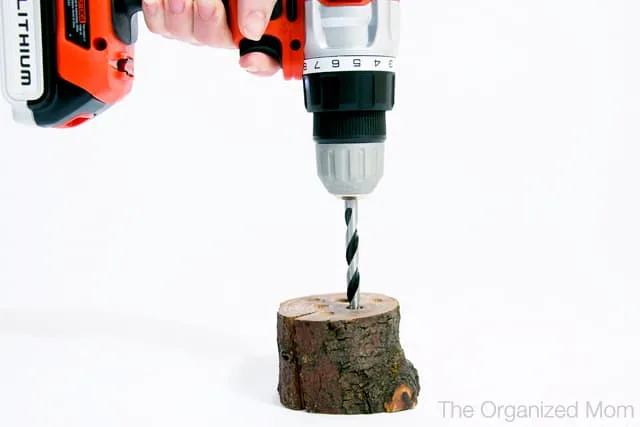 Voila! Stick your makeup brushes in it and you are good to go! I love how this keeps my brushes stored upright. They get a lot less drawer gunk on them this way.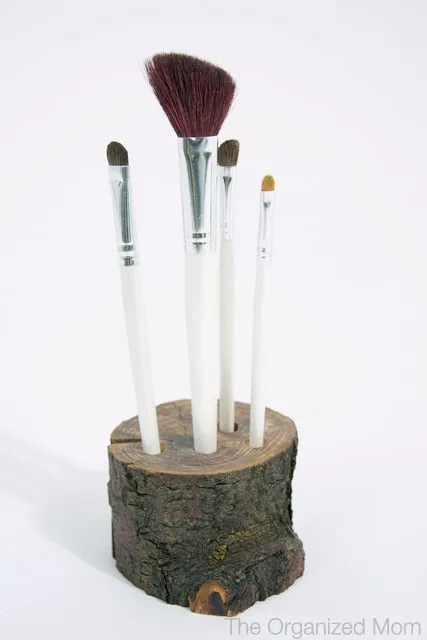 You could also make this for storing office supplies, like pens and pencils.
Love it. And I seriously love this drill. If you want to check out this awesome drill for girls you can learn more here. And no, it's not being marketed specifically for women. But I'm a girl, and I'm cool, so that's all ya need, right?