Make your own laundry hamper for under $3
One of our kids rooms has an itty bitty closet, and there just isn't enough room inside for a dirty clothes hamper. Here's the solution I came up with…
This post may contain affiliate links. As an Amazon Associate I earn from qualifying purchases. For more information, see our disclosure.
12″ wood Embroidery hoop $1.25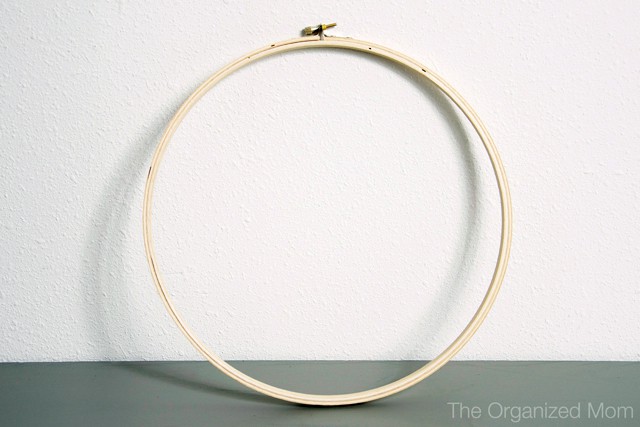 Clearance pillow case $1.99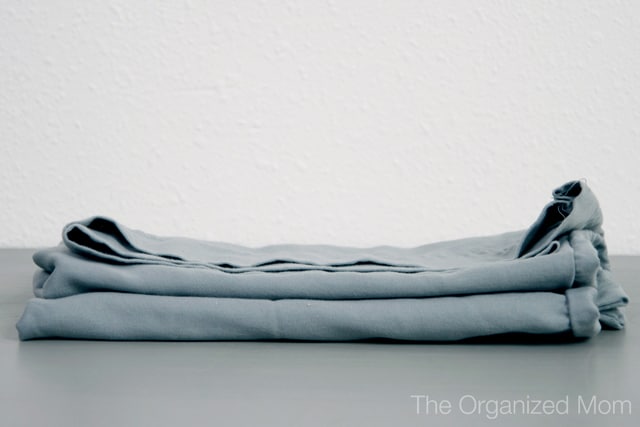 Ta-da!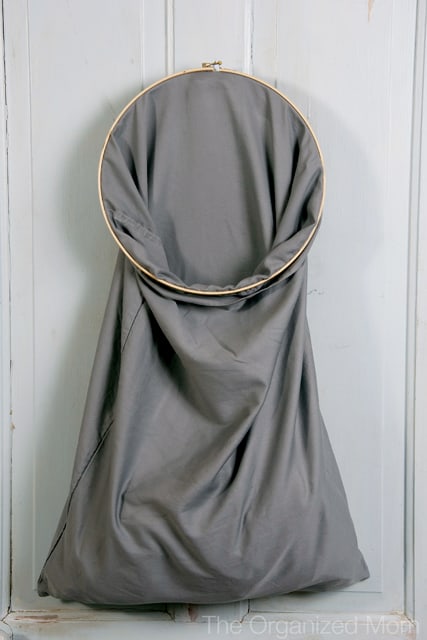 Not bad for just over $3.00.
You will need to buy a hook for the back of your door if you don't already have one.
Want to know my favorite part? Our laundry room is downstairs, so no more carrying heavy hampers downstairs everytime I need to do laundry.
I just remove the hoop, and chuck the full pillow case over my stair railing.
Look out beeloooow!
Of course, I probably shouldn't teach my kids that things can be hucked over the stairs.
I'll just tell them it's one of those things that only mommies can do, like eating all of the ice cream, and saying bad words. 🙂