Tired of fighting your child to do their nightly reading? Me too! So I've found some fun ways to get reading homework done without the drudgery.
Ways to Spice Up Nightly Reading Homework
Location
My first suggestion for making reading homework more fun is to try a new location.
This post may contain affiliate links. As an Amazon Associate I earn from qualifying purchases. For more information, see our disclosure.
If you always read on the couch then try the bed. Grab some pillows and blankets and make it a snuggling reading time.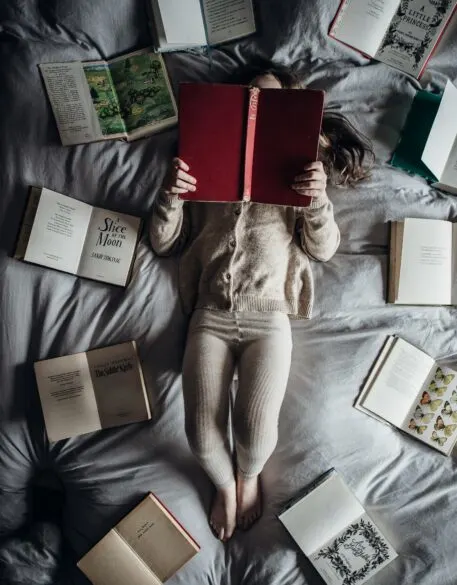 Build a quick fort (throw a sheet over some furniture) and climb inside for reading time. You can even add a flashlight to make it more exciting.
If it's nice weather head outside. They can sit out on the porch with some lemonade while doing their reading homework. Climb in a hammock, swing on the porch swing or grab a blanket and lay on the grass.
Have a trampoline? That's a fun and bouncy place to get some reading done.
Let your child choose the location for their reading homework. When they have some say in their reading they are more likely to enjoy the experience and switching things up every once in awhile can make it a better experience for both of you.
Read an eBook
When looking for fun ways to get reading homework done try including an electronic book.
We often use the kindle app and download a book from Amazon or from our local library. Our library uses the Libby (formerly known as Overdrive) app. If you are in need of other free sources for ebooks then check out this article on the 10 Best Online Resources for Kids to Find Free eBooks.
You could also have your child listen to an audiobook and follow along in their paper copy or in an ebook version.
Read to Someone or Something
If your child is tired of reading alone let them read to you. If they usually do their reading with you then maybe they could read to a sibling.
No siblings around or interested? Grab a pet. Read to the dog, the gerbil, the cat, the gecko or goldfish. Whatever you have! Reading to something else can spice things up from your child's regular reading routine.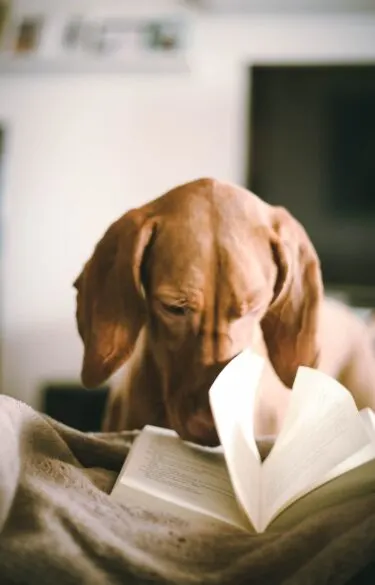 They could also choose a stuffed animal to read to. Our elementary school librarian gave each child a small stuffed animal that was to be their reading buddy for the school year. It's a great idea and could help your child be more motivated to do their nightly reading.
You could even call up grandma or grandpa on the phone and let your child read to them. Take things one step further and try FaceTiming with them or a cousin or any faraway friend or family. It's sure to add some excitement to the nightly reading.
Take Turns
For the younger readers 20 minutes of nightly reading can be overwhelming. So taking turns reading could be a great option.
You could take a paragraph each or a page each it's up to you. I have found that my daughter is more invested in the reading time when I let her pick if she wants to go first or second.
Or if she wants to read this page or that page. Choice is everything when making reading time more fun.
Have a Read-a-Thon
If everyone in your house needs to read for homework you could try having a mini read-a-thon each night.
Set a certain time aside and set a timer. Then gather together with your book and pillow or blankets and settle in.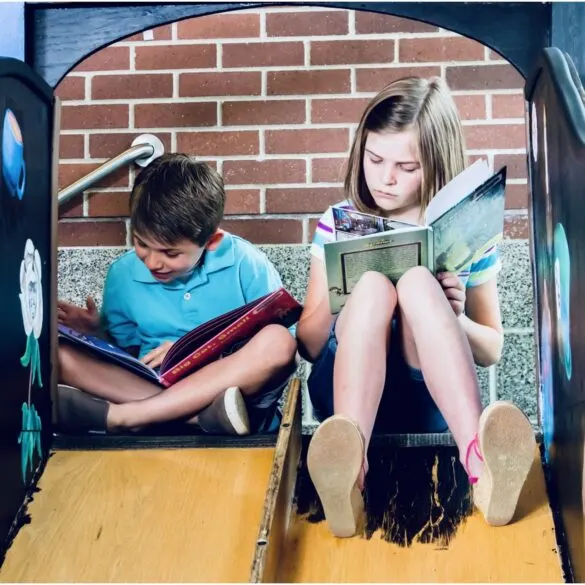 When everyone is reading at the same time it might be more fun and motivating. Plus your child won't feel like they are missing out on the video games or whatever everyone else is doing while they are reading.
It's also a great time to set an example and grab your own favorite book and settle in to read for a bit (Yes please!).
Use an Accent or Different Voice
A great way to spice up reading time is to use an accent or a different voice while reading.
Now this can definitely slow things down a bit especially if your reader is still sounding out words. Yet, it can be just the thing needed to spice up reading for a reluctant reader.
Try reading in a deep voice, baby voice, whisper, witches voice, cowboy voice, pirate voice or extra slow or fast. There are so many options and letting your child choose the voice gives them some ownership of their reading.
Let Them Choose Their Books
Whenever possible let your child choose their reading material. Again, it goes back to ownership and them feeling empowered. I know our reading sessions go smoother when it's a book my child chose to read.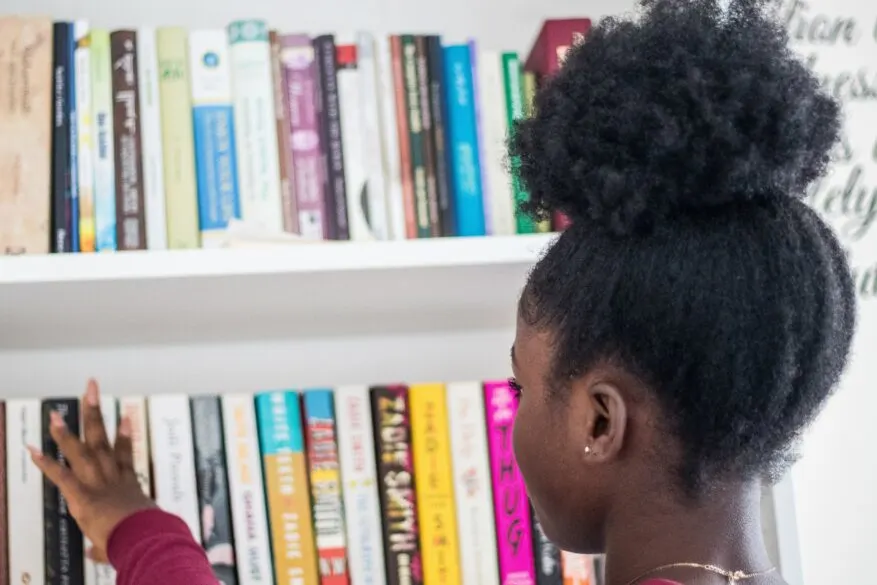 Take Breaks
We all need them and if you have a wiggly reader or a struggling reader then little breaks will be a wonderful reward for them.
You can take a break after each page or after 5 minutes. It's up to you. During the break they can have a minute to do something active like jumping jacks or playing with a pet. Whatever activity is motivating to them.
You could also take breaks where you give your child a small reward. The reward could be as simple as a sticker or a small treat like a chocolate chip or a Skittle.
Receiving these small rewards breaks up the reading time and makes it more fun to get the reading homework done. So add them in at the end of a page or a paragraph. Whatever will help your reader.
Want more ideas on reading? Check out this article on 7 Tips to Encourage Your Kids to Read More.
Reading time each night doesn't have to be drudgery. By changing things up and reading somewhere else, with someone else or taking turns you will have so many new fun ways to get reading homework done.