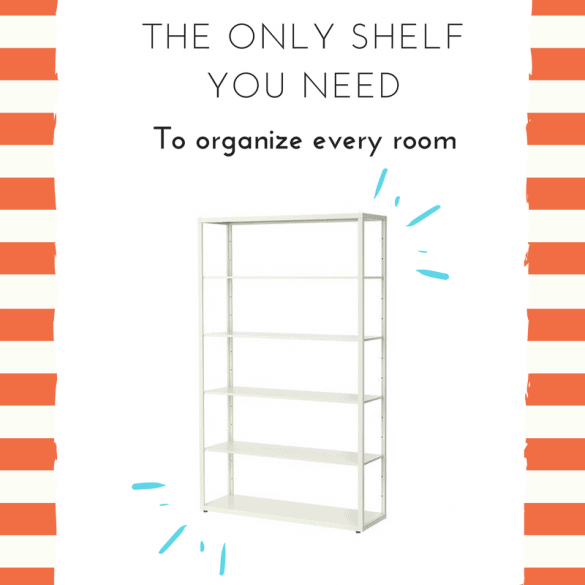 This post may contain affiliate links. As an Amazon Associate I earn from qualifying purchases. For more information, see our disclosure.
When it comes to furniture, trendy show stoppers have their place; but there's nothing like a solid, classic piece that blends into any decor. Everyone needs those staple pieces that do the heavy lifting. This affordable shelf will do the trick! The FJÄLKINGE shelf unit from IKEA, is exactly that. It has clean lines, is made of durable steel, and provides tons of storage. It will help you get virtually any room in your house more organized.
Best part is the FJALKINGE is only $130. It'll cost you a little more if you add the optional drawers, which are another great organizational feature. From kitchens to play rooms, you can put this shelf anywhere. See below to see some of our favorite ways to style and organize this unit.
Some Examples of How to Use the Shelf to Get Organized
Use it in the living room to hold books, toys, and other accessories. Leaning artwork and a plant on the top are perfect accessories to take it from strictly functional to stylish.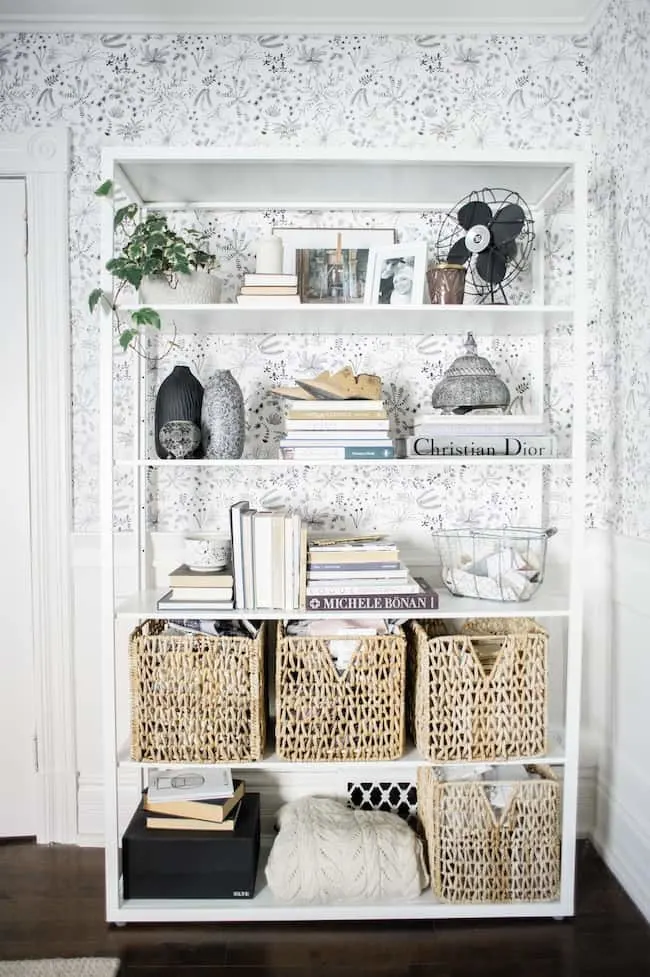 It's a great piece to put in front of wallpaper because the open shelves allow the design to show through. The thin shelves also allow pretty accessories to be the star of the show, while baskets add storage space for more unattractive items.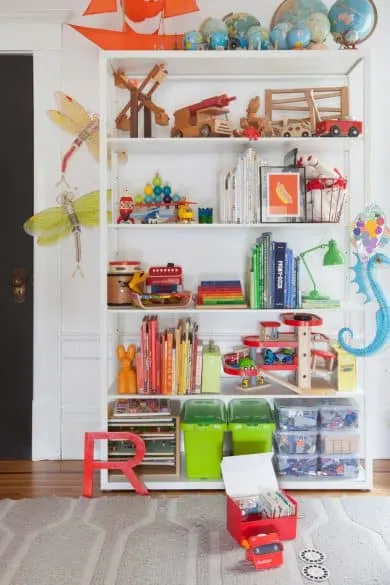 Jordyn Ferney featured on Cup of Jo
The FJALKINGE is a great piece to have in a kids room because it's sturdy and can be mounted to the wall for extra safety. The simple design allows little hands to easily reach their toys.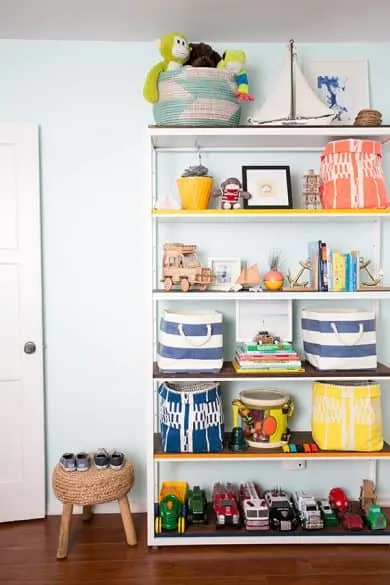 You can customize the simple white silhouette by painting it, or adding wooden shelves.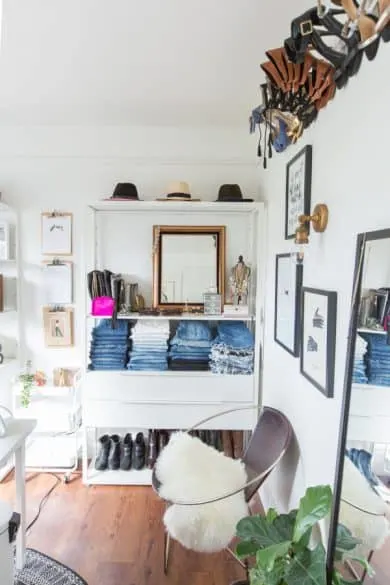 This unit also works great in a dressing room or closet. It has the capacity to hold a lot of clothes or shoes, plus you can remove a shelf to make room for a mirror to create a little vanity shelf.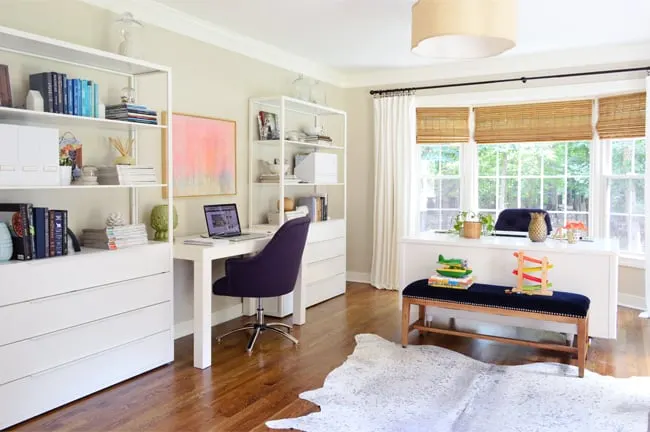 In a home office you might want to add more drawers to hide documents, cords, and other work related items.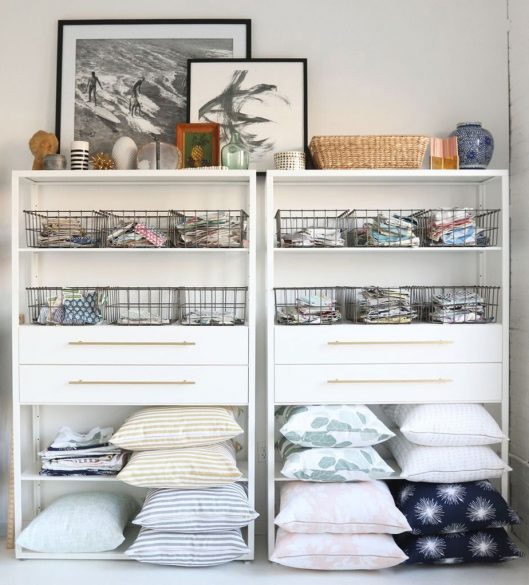 Make the unit look more high-end by adding custom hardware to the drawers. Wire baskets add storage without blocking the open shelf look.