I come from not one, but two sets of very orderly grandparents. Both my father's mother, and mother's father, (still with me?) had very organized homes. I am talking labeled everything. Needless to say, it did not skip a generation with me.
This post may contain affiliate links. As an Amazon Associate I earn from qualifying purchases. For more information, see our disclosure.
I love to organize. Love it! I am more likely to purchase storage boxes than to purchase new shoes. Did I mention all my shoes are in tidy labeled storage boxes?
I must admit though, a busy life has caused me to neglect my once well organized kitchen. The difficult thing about keeping an organized home is we live here. Drawers and items within are always being used.
We have one cupboard and drawer in our kitchen set aside office supplies and papers. Here's a peak at how over run they have become: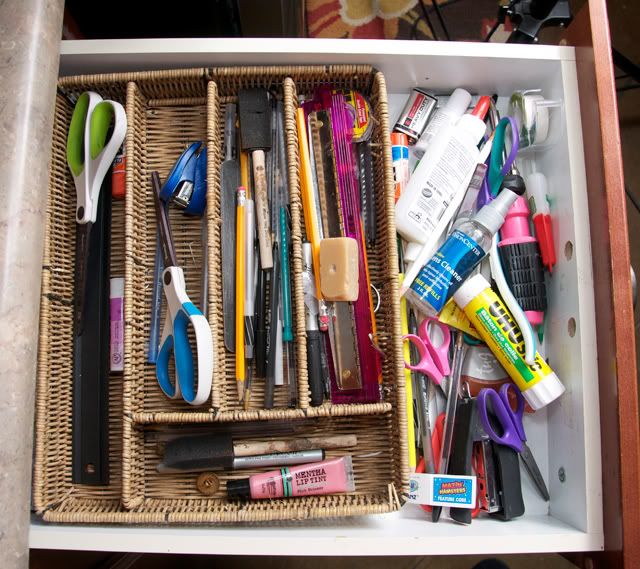 Scary! In the picture above you will notice the white box on the middle shelf. The purpose of this box was to organize and store extra office supplies. I figured I would put everything inside neatly in ziploc bags.
Not so neat now…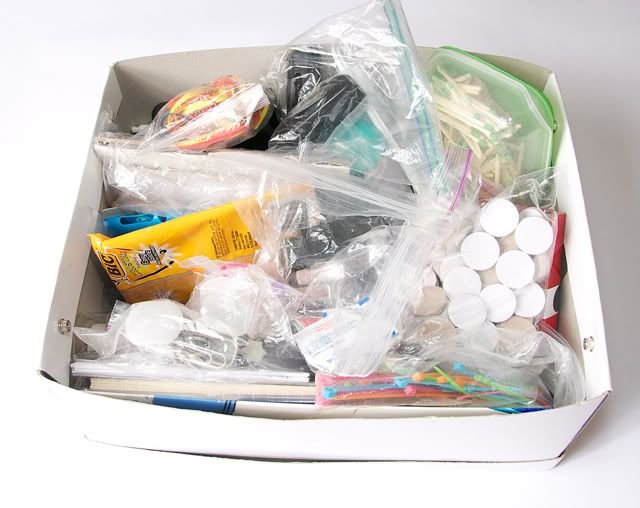 I decided to trade out the ziploc bags for a smaller storage container.
The bigger items I placed back in the box in organized tupperware containers. I purchased the cheap disposable ones becuase they are thin and stack well.
After putting the box back on the shelf I decided to change it to a clear tote and turned the labels on the sides of the containers.
Perfect! Now I can see the containers and what is inside when I open the cupboard door.
See the accordion files in the picture below? I have four- one for each of my kids. You know those papers your kids bring home from school that you just can't bear to throw out? Those go in these folders until the end of the school year when I organize them into binders. I also use these for medical papers and important school documents.
For incoming mail, we have a lovely dovetail wood box that holds mail on the counter. If it's going to show, make it cute, right? Here's how the space looks now: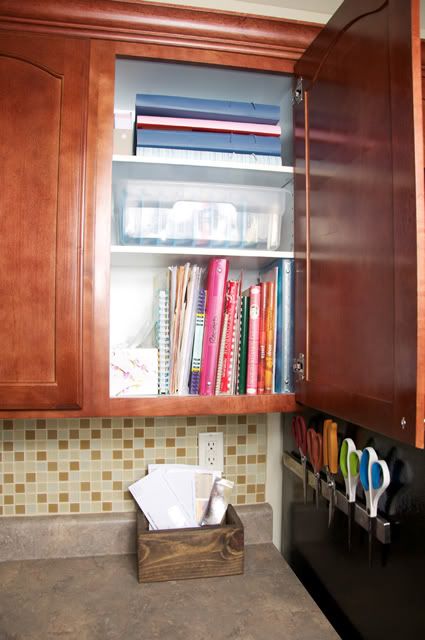 So much better.
Our three year old has a scissor obsession, so adult scissors are stored up high on the side of the fridge. This magnet strip is from Ikea and is intended for kitchen knives. It's the perfect storage solution if you have a surplus of kitchen and household scissors.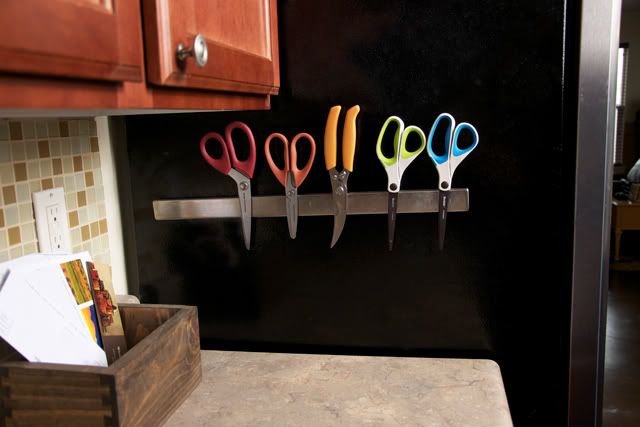 And here's the drawer now. You could also make some DIY drawer dividers if you want a more customized layout. So much better! Am I the only person who insists on all their pens and pencils matching?
Don't answer that.
It feels so good to have that space organized again. I'm also going to add clean kitchen office drawer to my kids rotating job chart so it gets attention more often now.
Want to see some other ways we keep our kitchen organized?
Craft supplies are stored in vintage mason jars on a wood shelf above our back door.
Soap and lotion are stored up high to free up counter space.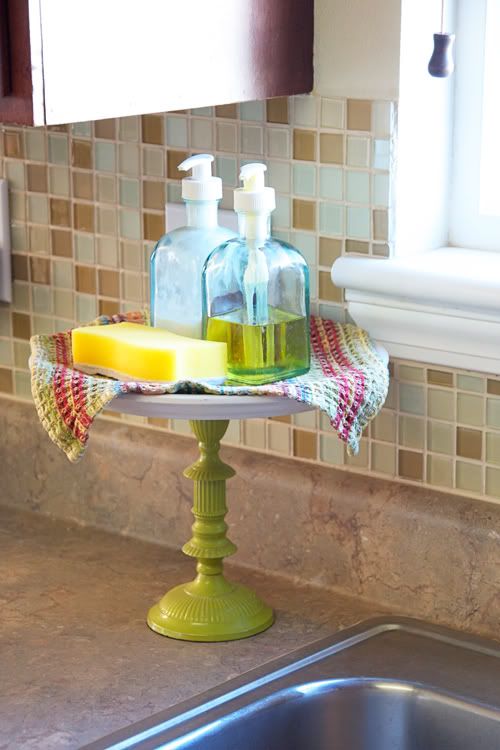 Spices and cooking ingredients are labeled in cupboards.
Since our pantry is small, we only keep in it food and snacks that are easily accessible. I do not store any long term food storage in my kitchen pantry. The clear tall food containers are from Ikea, and the small wood boxes are old sewing machine cabinet drawers.
We use laundry hampers for trash since they tend to be taller and cheaper than trash cans. The small is for garbage, the larger for recycling.
And my best kitchen secret:
Keep the counters clutter free. No matter how the inside of the cupboards look, I always try to keep the counters clean with simple decorations.