The less often you deal with clutter the more it builds up and becomes a problem. What starts out as a backpack on the kitchen counter and an empty glass of water on the coffee table soon becomes a kitchen counter and a coffee table completely covered in stuff! That's why it's so important to keep on top of the clutter. At the end of the post, you'll find our helpful "Keep Clutter Under Control, A Daily Checklist." This isn't a cleaning chart per se, more a "keep on top of the clutter" chart. Use this chart daily so that when it's time to clean you'll be able to get to the areas for dusting and scrubbing, instead of wasting time clearing away clutter and straightening up.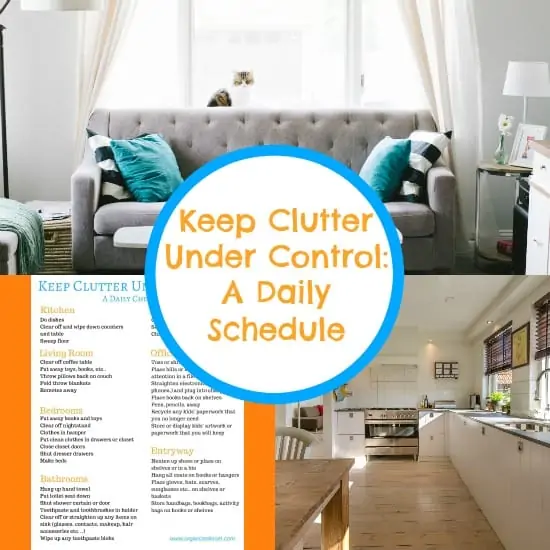 When To Use This List:
This post may contain affiliate links. As an Amazon Associate I earn from qualifying purchases. For more information, see our disclosure.
Ideally, you and your family are straightening up as you go to keep clutter under control, but if you aren't, pick a time (or two) during the day to handle the clutter. Pick a time that works well for your family. Maybe you all take 20 minutes after dinner to get the house in order, or maybe after breakfast. If you have little ones, the best time might be after they go to bed. Think about your schedule and find a few minutes in your day that you can devote to de-cluttering. If you are following this list regularly it shouldn't take too long, since the clutter hasn't had time to pile up!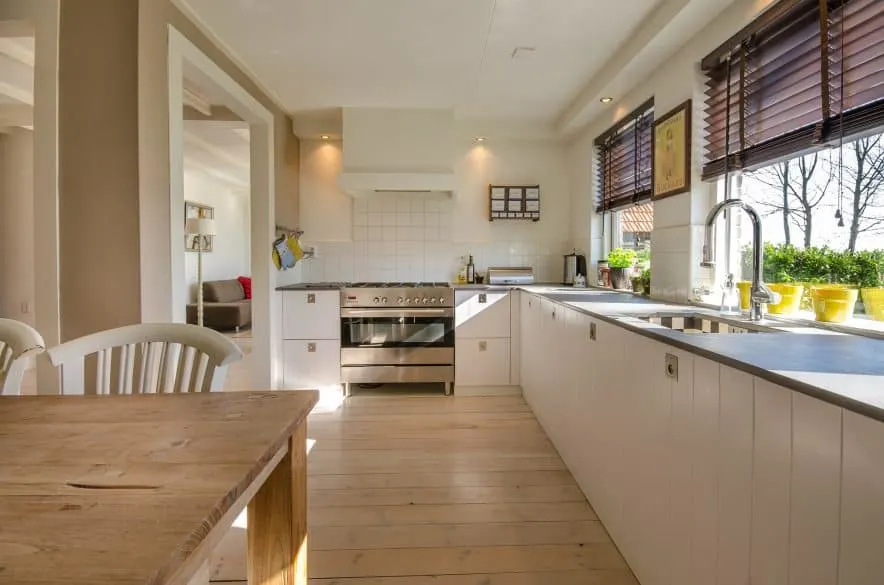 Where To Start:
Think about the messiest areas in your home. In my family, we tend to accumulate clutter in our office and our kitchen counter. These seem to be a dumping ground for items that don't have home and mail and paperwork that needs to be dealt with later. We also tend to be a cluttered mess when it comes to coats, shoes, and bags for sports and activities. Identify which areas of your home get the most cluttered and attack these spots first.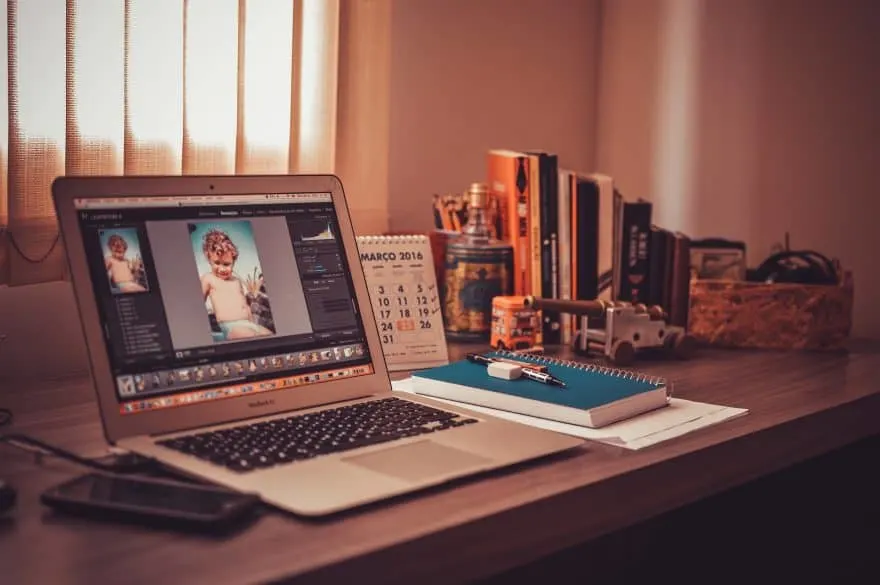 Get The Kids Involved:
Kids of all ages can help with the daily de-clutter, well, except babies of course! But toddlers can certainly help to put toys away. Older kids can help clean up their messes, arts and crafts, electronics etc..The bigger kids can help with dishes and sweeping in the kitchen as well.
Make it a Routine:
Try to make this a part of your schedule every day. Find a set time that works with your family routine, make a promise to stick to it and before you know it, it will be easy. The more often you take care of the clutter, the less clutter you'll have to take care of!
Click here to download your Daily Schedule to Keep Clutter Under Control: Keep Clutter Under Control