I was born in the month of June. I grew up with having birthday parties at the local swimming pool, amusement park and right in our own backyard. There were endless things that my parents could plan for my special day because the weather was always cooperative and spirits were high.
Winter Birthday Party Ideas
However, when I became a mom, I was blessed with not just one, but two winter babies – one in January and one in February. For this spring/summer born mama, it's been a challenge to find things to do to celebrate my cold-seasoned born kids. Here are a few winter ideas we've done along the way and other ideas I've learned from some other mamas that have kids born in the coldest months of the year including outdoor Winter birthday party ideas to make it special!
Winter Sports Edition
This post may contain affiliate links. As an Amazon Associate I earn from qualifying purchases. For more information, see our disclosure.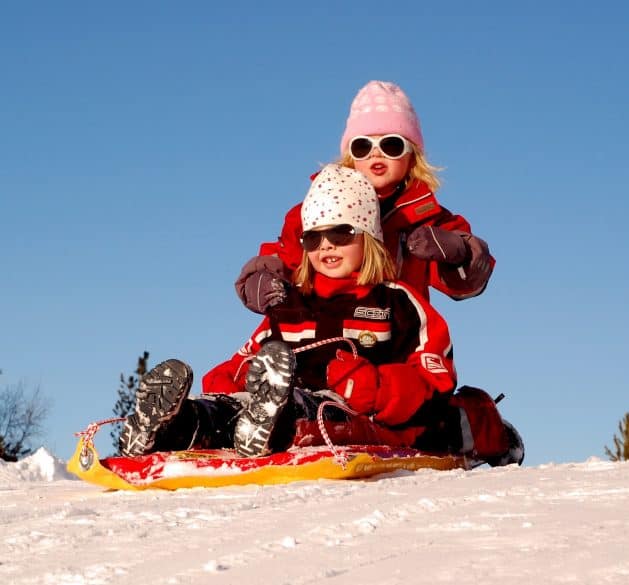 If you have a kid with a birthday that falls close to the time the Winter Olympics are being celebrated, why not make it the theme of their winter birthday party? You can even do this on years when the Olympics aren't being held. Have your child pick out a sport or two that they find interesting from the winter games. Maybe they are into ice skating?
Great! Book the local ice skating rink for an hour or two and offer guests free skate rentals or even have everyone meet up at the venue during "open skate" times. Some venues even have eating areas that can be rented or used to eat food before, after or during the skating times. Grab a couple of pizzas and some cupcakes and boom you have a fun party that nobody is sure to forget!
Another idea would be to sculpt a great hill in your yard or a relative's yard that has such a hill into a "bobsledding or luge hill." After the first good snowfall, get outside as a family and form hills and curves with the snow so that when guests go down it with a sled or tube they will feel like Olympic bobsledders! You can make it as detailed or simple as you'd like! As always, be sure to make sure everyone is safe and that the course you design won't result in any injuries! Lastly, make sure any parents of children attending give you their full permission for the children to use the course you make.
More Winter Outdoor Birthday Party Ideas
Looking for some more fun outdoor party ideas? Here are some of our favorites.
Ice skating
sledding
hiking
snowball fight
bonfire
Skiing
Snowboarding
Snow tubing
Make snow paint
Snowshoeing
Prefer to stay warm? We have ideas for that too!
Fun Indoor Activities for Winter Birthdays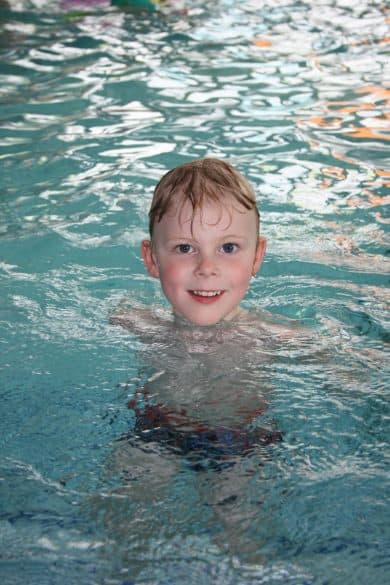 While winter birthdays tend to get a bad wrap as limiting the options of things to do to celebrate, the truth is that there is just as much to do indoors as there is outside in warmer weather. Does your kid want a pool party? Why not book a block of swim time at your local YMCA or rent a couple of rooms at a local hotel so you can have access to their indoor pool?
If you go the hotel route, maybe let your kid have a sleepover with a few friends after the party is done to fully recoup the cost of the rooms? Other awesome indoor party ideas include trampoline park parties, movie theater parties, bowling parties, indoor playground parties, climbing wall parties, and spa day parties. If there is any place that your child loves to go on a regular basis, there's a good chance that you can incorporate it into their birthday party theme – even in the middle of winter.
Keep It Simple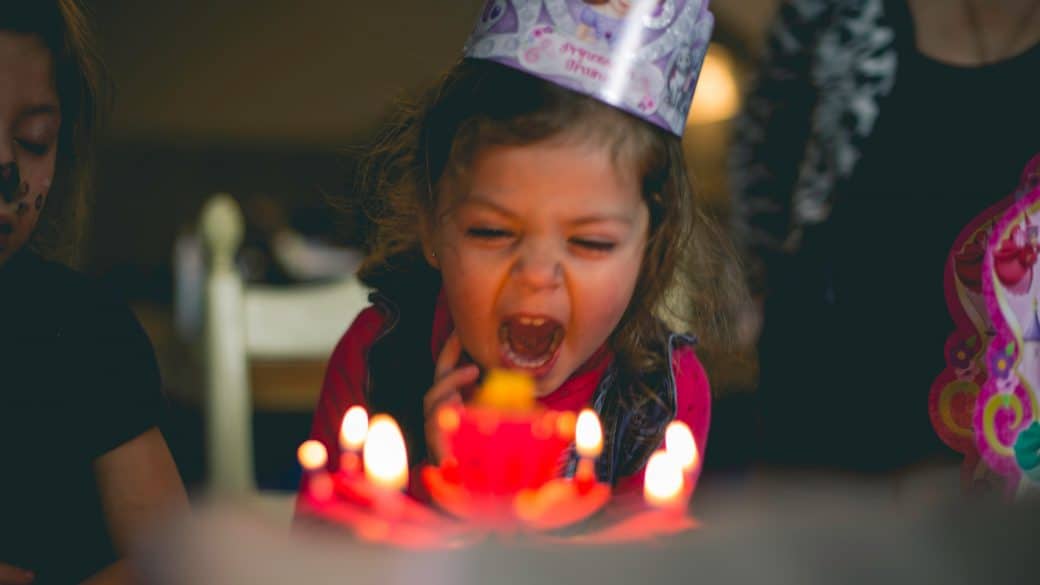 While we live in a time of the never-ending goodie bag and the need for over the top themed birthday parties, we have to remember that sometimes simple is better! The same thing goes for winter birthday parties! Does your daughter love watching Disney movies and spending time with her buds? Why not rent or buy a bunch of her favorite movies and invite all of her best friends over for a day of Disney movie watching and junk food eating. Maybe even let them spend the night if they are old enough and have their parents permission?
Does your son have a new interest in cooking? Theme his birthday party around it! For example, have some family and friends over for a "make your own pizza" night. Top it off with cake and ice cream and you will have a fun, simple, memorable party for years to come! Sometimes, just simply asking your child what they'd like to do for their party is the best idea.
Whether they are born a few days before Christmas or a week after Valentine's Day, winter babies sometimes get the short end of the stick in the celebration department. However, there are so many fun events, themes, and activities that can be worked into your child's special day. Winter really is a special time of year – with all its merriment, wonder, and beauty. Be sure to utilize these elements when planning your winter born baby's big day!