First of all, let's get to the good stuff.
This post may contain affiliate links. As an Amazon Associate I earn from qualifying purchases. For more information, see our disclosure.
We are giving away a pretty set of colorful knives by Oceanstar.
Oceanstar has been around for over ten years making quality eco-friendly products for the home and families.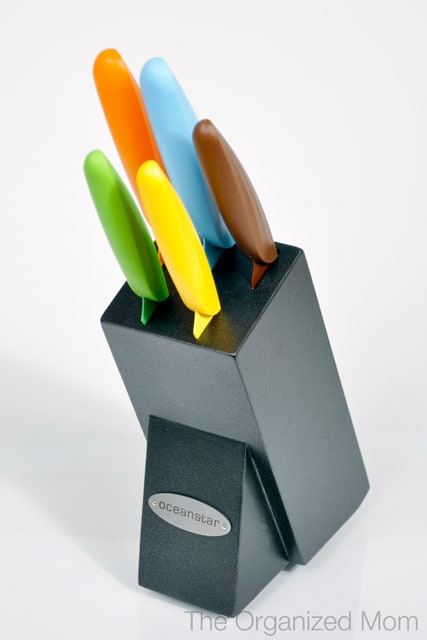 This is a colorful non-stick coating knife set with hardwood block that retails for $28.99. Complete with a non-stick coating, this set includes a 3-inch paring knife, 4-1/2-inch Cheese Knife, 5-inch utility knife, 8-inch slicing knife, 8-inch chef's knife, and a hardwood storage block.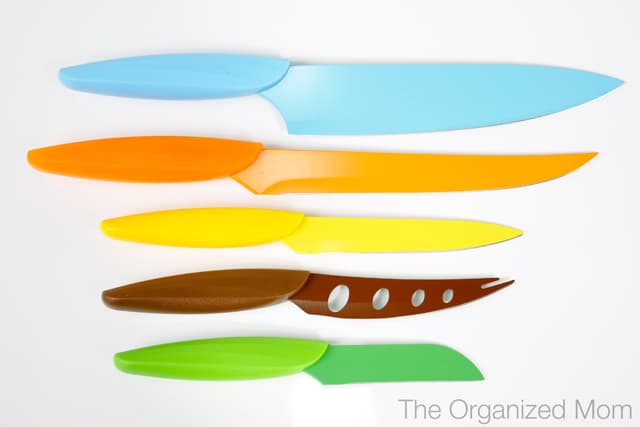 Aren't they pretty? I love the bright colors. I tried them out myself and they are super sharp, and work great.
Before I get to the giveaway details, here are some tips for storing knives in your kitchen.
If you have the counter space, a wood storage block is perfect for storing knives. Remember to push it back toward your backsplash so little hands and fingers can't reach over the countertop and grab your knives.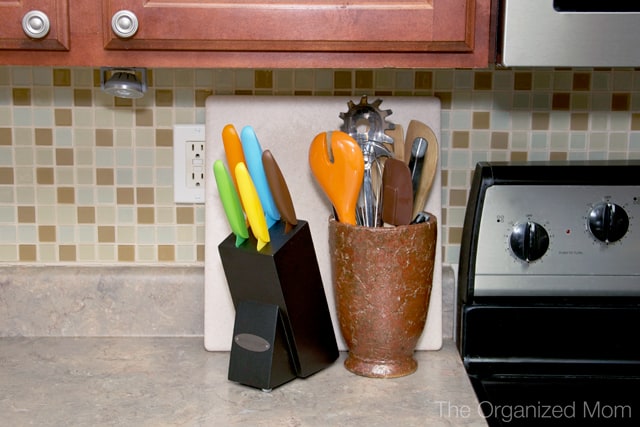 Don't want to use up precious space on your countertops? Knives can be stored in kitchen drawers too. Try to keep them towards the back of your drawer away from small children. If you have more that two or three knives in the same slot, turn all the handles the same direction to avoid cutting yourself when you grab one.
If you have little ones around, be sure to put a drawer lock on any drawer containing sharp objects.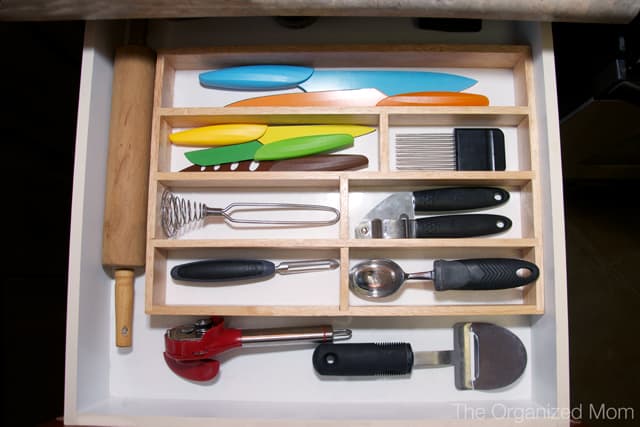 If you are interested in having your knives more visual and accessible, try a magnetic block like this one from Ikea.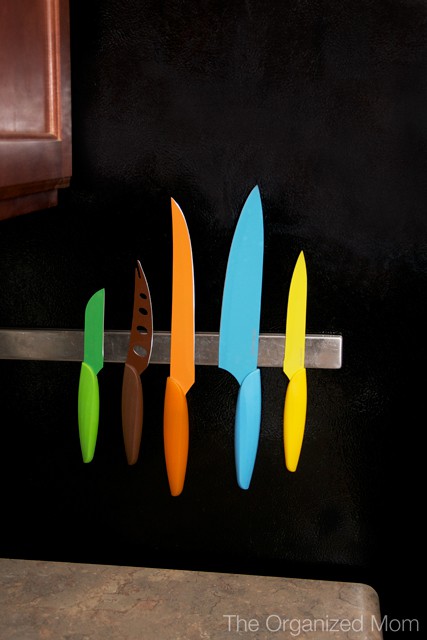 Just remember, however you store your knives in your kitchen, safety is key!
Now on to our giveaway! We are giving away one set of these lovely knives. Leave a comment below or on our Facebook page to enter. One entry per person, contest ends Tuesday, January 3rd at midnight MST.
Thanks Oceanstar for featuring this giveaway! You can learn more about other Oceanstar products here.