It's never too early for the kiddos to write a letter to Santa! These free printable Santa letter templates are a great way for kids to tell Santa what they want for Christmas.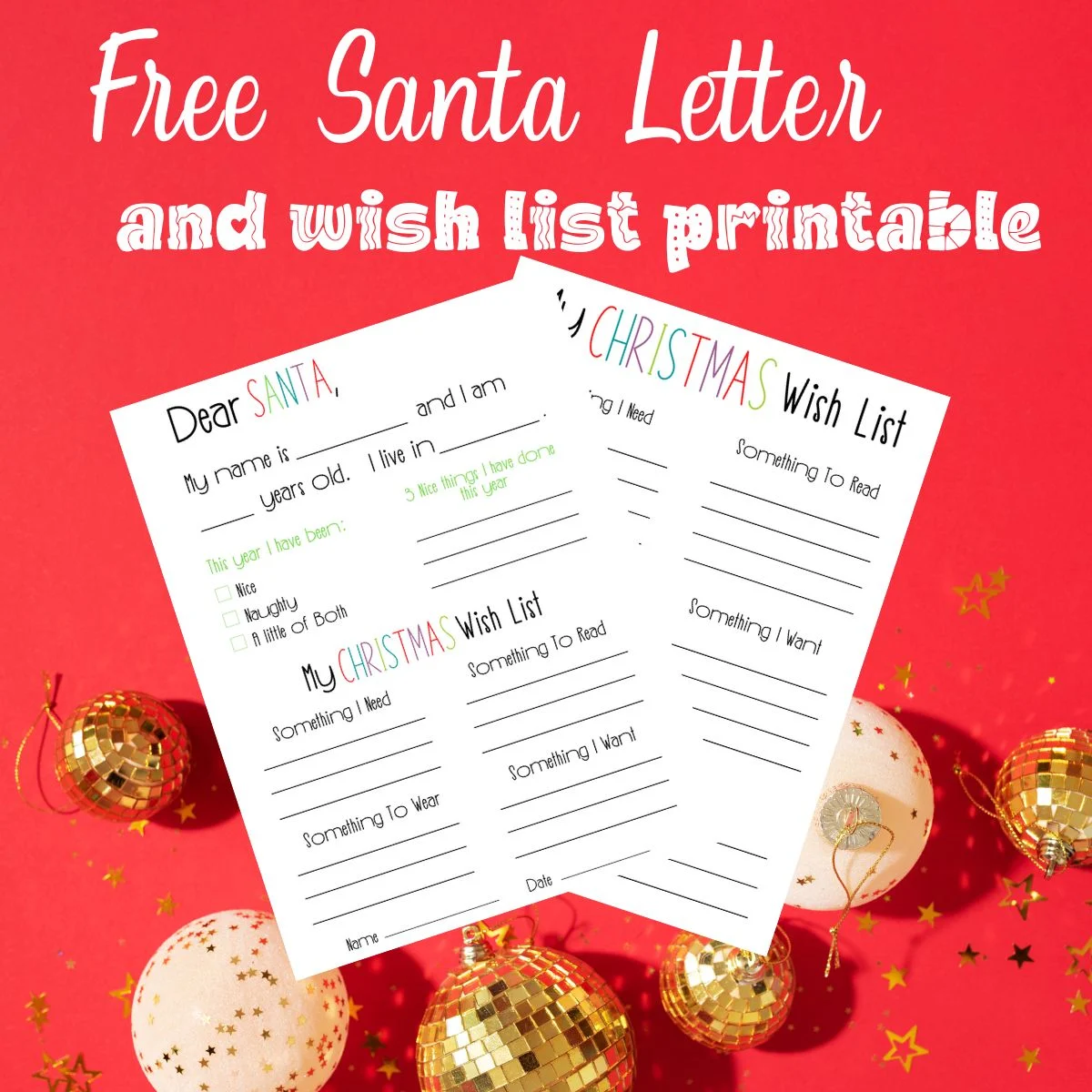 When the kids were young they loved making a Christmas wish list and sending their letter to Santa. Not only was it fun for them, but it gave us some extra ideas on Christmas gifts and what they really wanted.
This post may contain affiliate links. As an Amazon Associate I earn from qualifying purchases. For more information, see our disclosure.
For instance, my daughter had mentioned a few items she wanted to us, but never any craft items. On her Christmas wish list to Santa, she had put down that she wanted some arts and craft gifts. That was pretty neat. It gave us more ideas and we were able to get those for her for Christmas (from Santa of course).
Knowing that everyone has a different style, we have a few different templates for sending Santa a letter.
Dear Santa Letter Free Printable
This is a fun printable to write a letter to Santa and get some gift ideas for the little ones!
Write A Letter To Santa & Christmas List Template
This free printable Santa letter template for kids includes two pages.
My Christmas Wish List. With this printable, the kids can write down a few items that they want for Christmas. It includes some things they need, something to read, something to wear, and something they want. It's perfect for parents to keep on hand for the holidays.
Dear Santa Letter. Kids can tell Santa what their name is, where they live, how good they have been, etc. It also includes a wish list at the bottom so they can tell Santa what they want in the letter.
The free printable letter to Santa can be downloaded by clicking the link below.
Download the free printable Christmas wish list!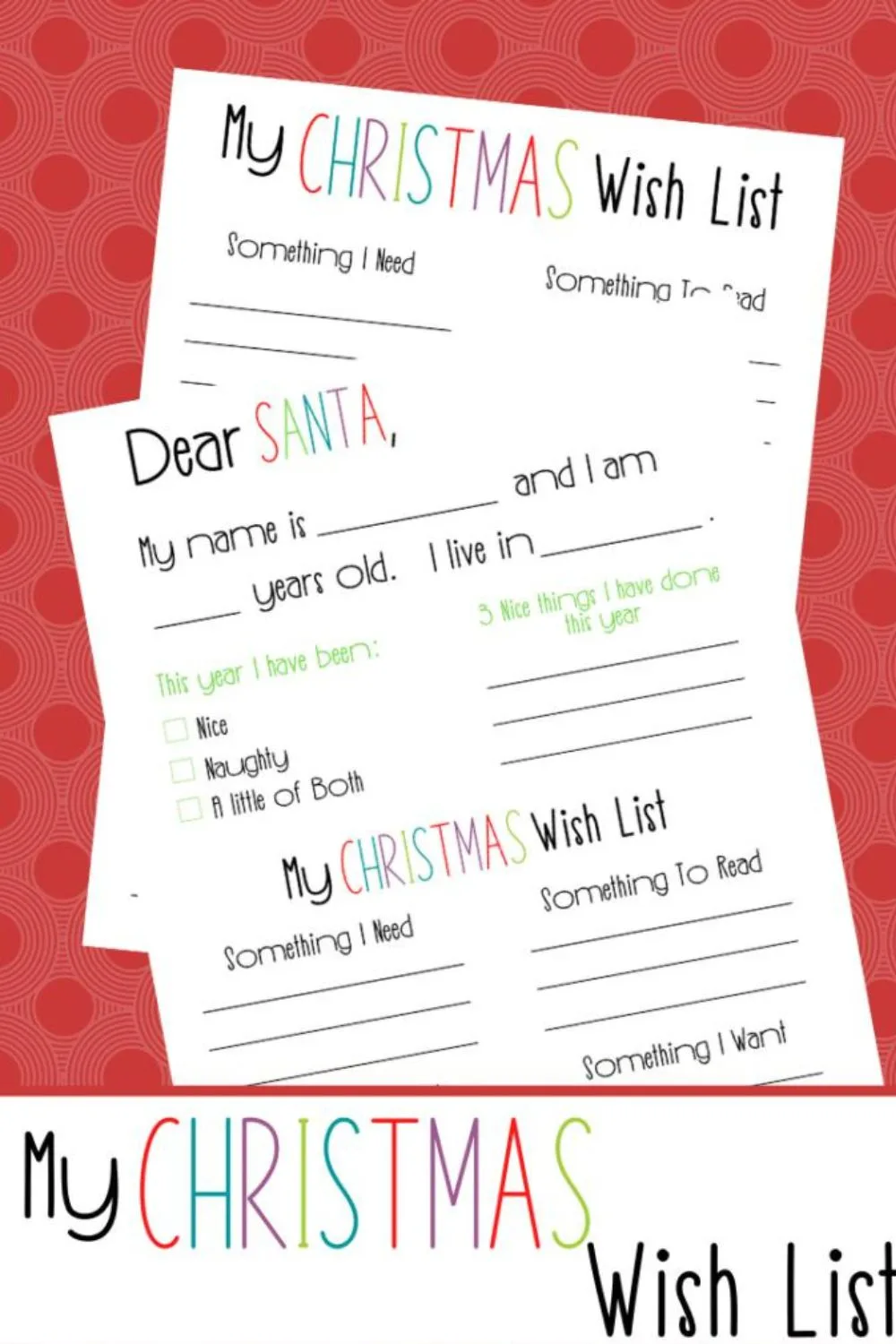 Christmas Eve Letter To Santa with Milk & Cookies
After you write your letter to Santa, keep the magic going! One special Christmas Eve tradition is to have your children write a letter to Santa and leave it next to the plate of cookies and milk that they leave for him to enjoy when he visits.
For more holiday fun, try these Printable Christmas word games (including a word search), Winter Bingo game cards, and all of the festive Christmas activity sheets we have rounded up from around the web!