This free Christmas wish list printable is a great way for kids to keep track of their most wished-for toys. These wish lists have plenty of space for children to write down what they are hoping Santa will bring them.
You (or they) can write the child's name and age along with everything they are hoping to get for Christmas this year.
This post may contain affiliate links. As an Amazon Associate I earn from qualifying purchases. For more information, see our disclosure.
Pair the Christmas wishlist template with some fun Christmas activities and you have everything you need.
Christmas Activities You Can Do with Them While They Make Their Wishlist
Free Christmas Wish List Printables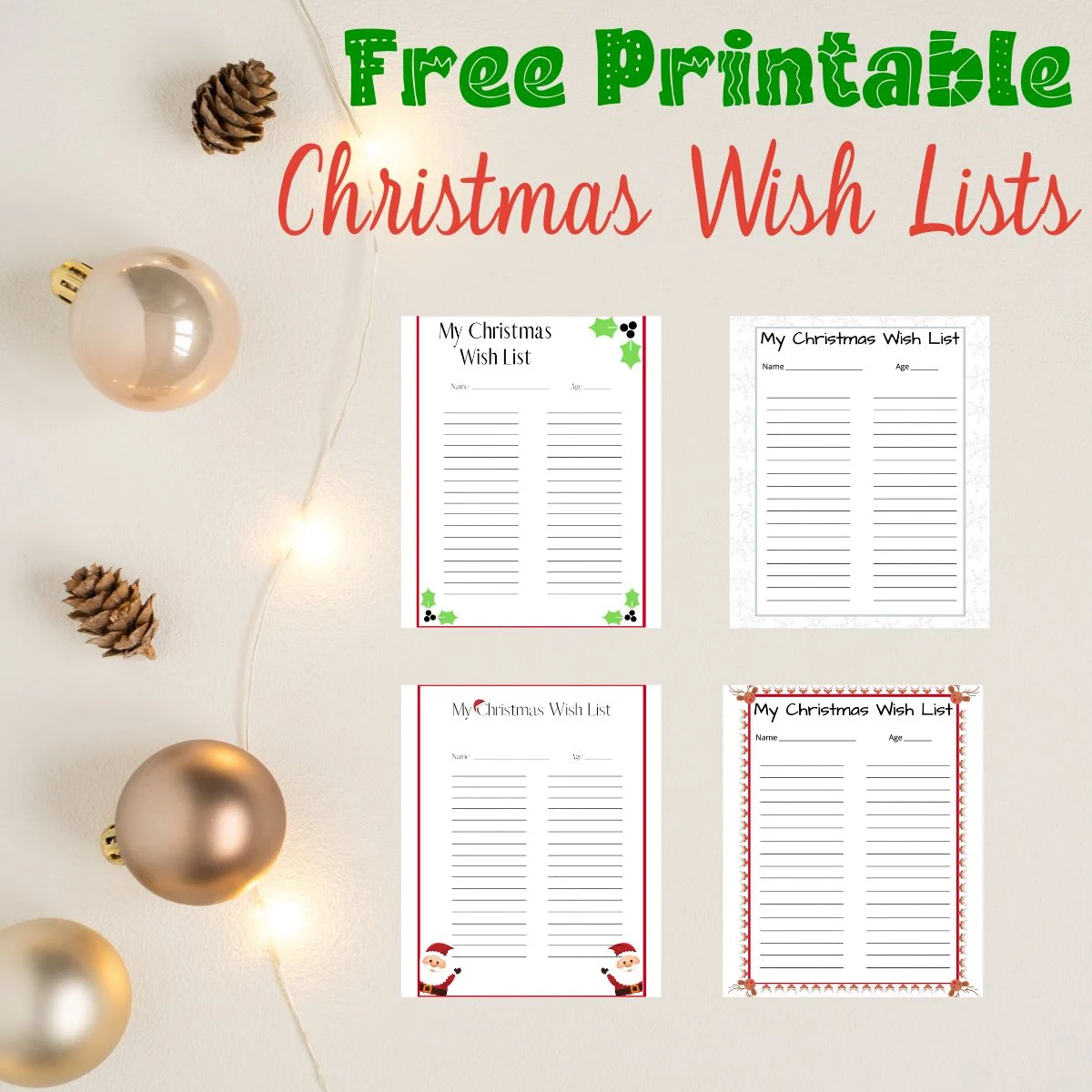 One thing you can do is keep their wish lists every year so that as the years go by, everyone can see what silly items they wrote down. When they're older, they'll look back and laugh and reminisce.
Each kiddo took a wishlist to write everything that they wanted for Christmas this year.
It's crazy because you think you know exactly what your child will want.. but I learned a lot about what each child was really into and I have to admit.. it's definitely not what I thought it was.
This is such a fun activity to really get some insight into your children, and how much their interests are changing over time.
As I continue down the list though I see: jolly ranchers, candy, cupcakes, cookies, chips, and candy canes. Umm… ok? What kind of a Christmas list is this? Should I just take her to a bakery and be done? haha
While I can easily get and wrap the candy and treats, I don't like to do that because…
A Christmas wish list is supposed to be for stuff you wouldn't normally get, you know, the big stuff! Not candy!
If I wrap these food items and put them under the tree, the dogs and the cats would have a hay day. They would destroy all the gifts just to eat the food and candy!
Get the Christmas Wish List Printables for Kids
There are 4 different Christmas wish list templates that you can print out. Each Christmas wish list template that a different theme to is.
We have a snowflake, reindeer, Santa, and a mistletoe one. Each has a cute design and plenty of room for them to write what they want for Christmas.
One Christmas wish list should be enough, but you can printout as many as you need! Click on the image below to download your favorite Christmas wish list printable
i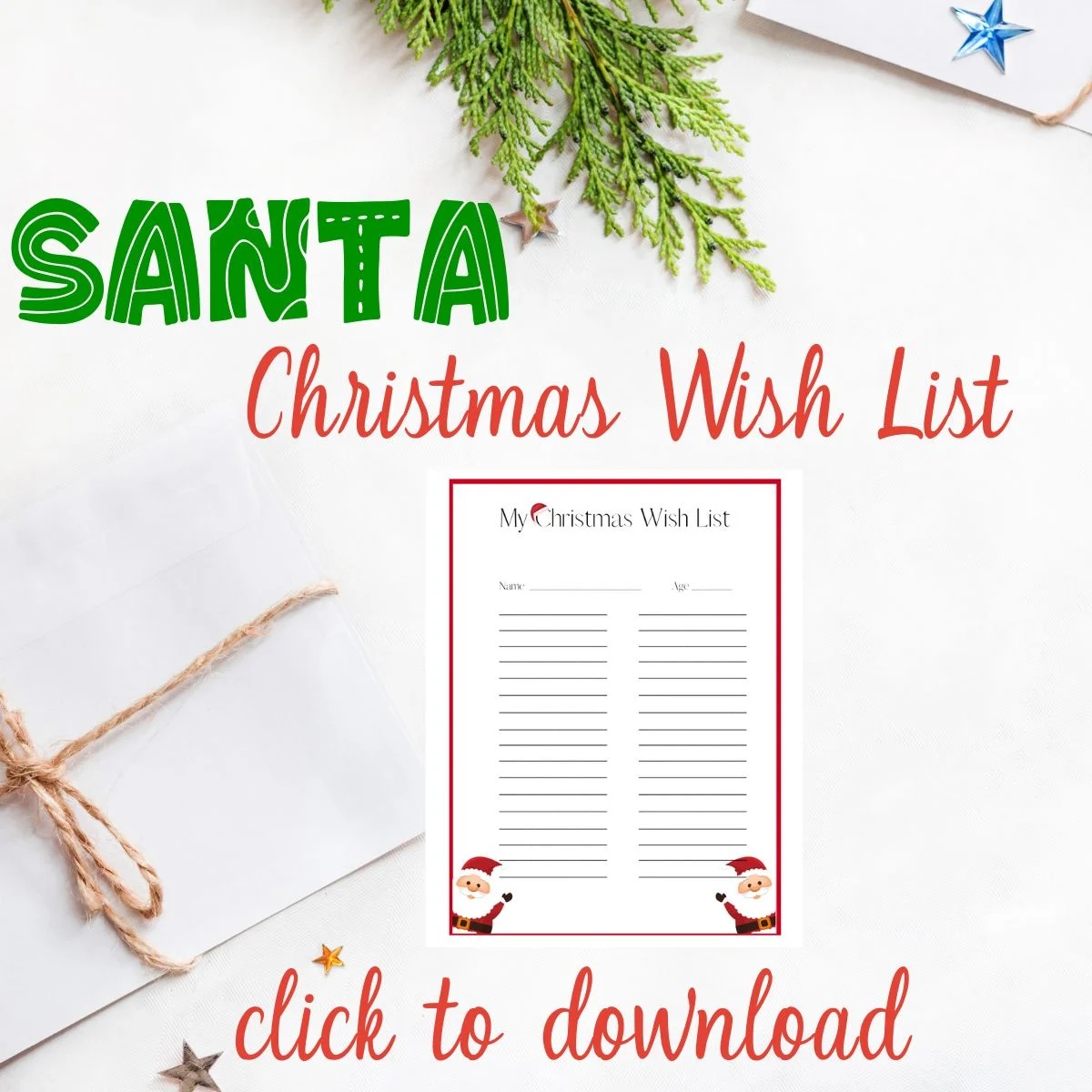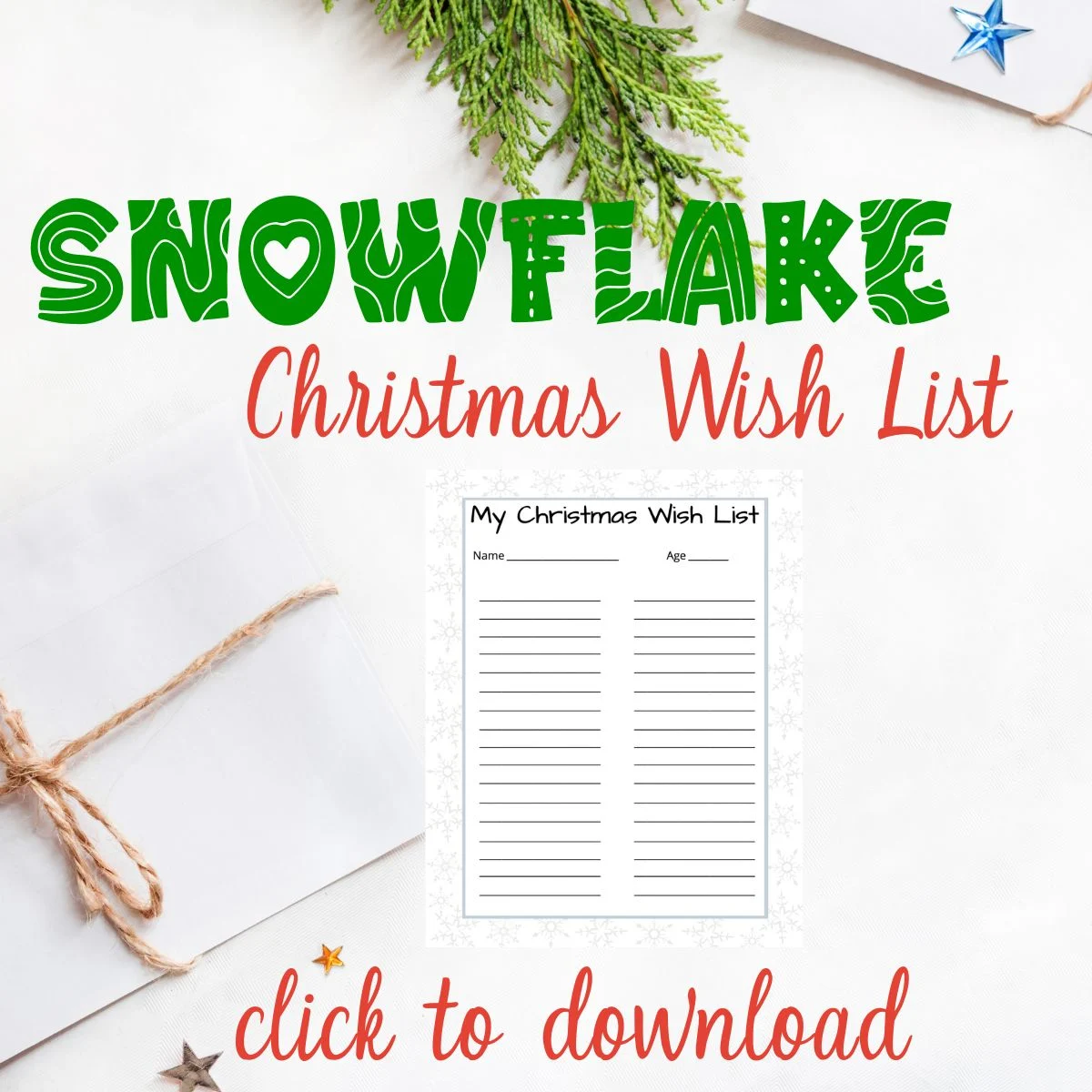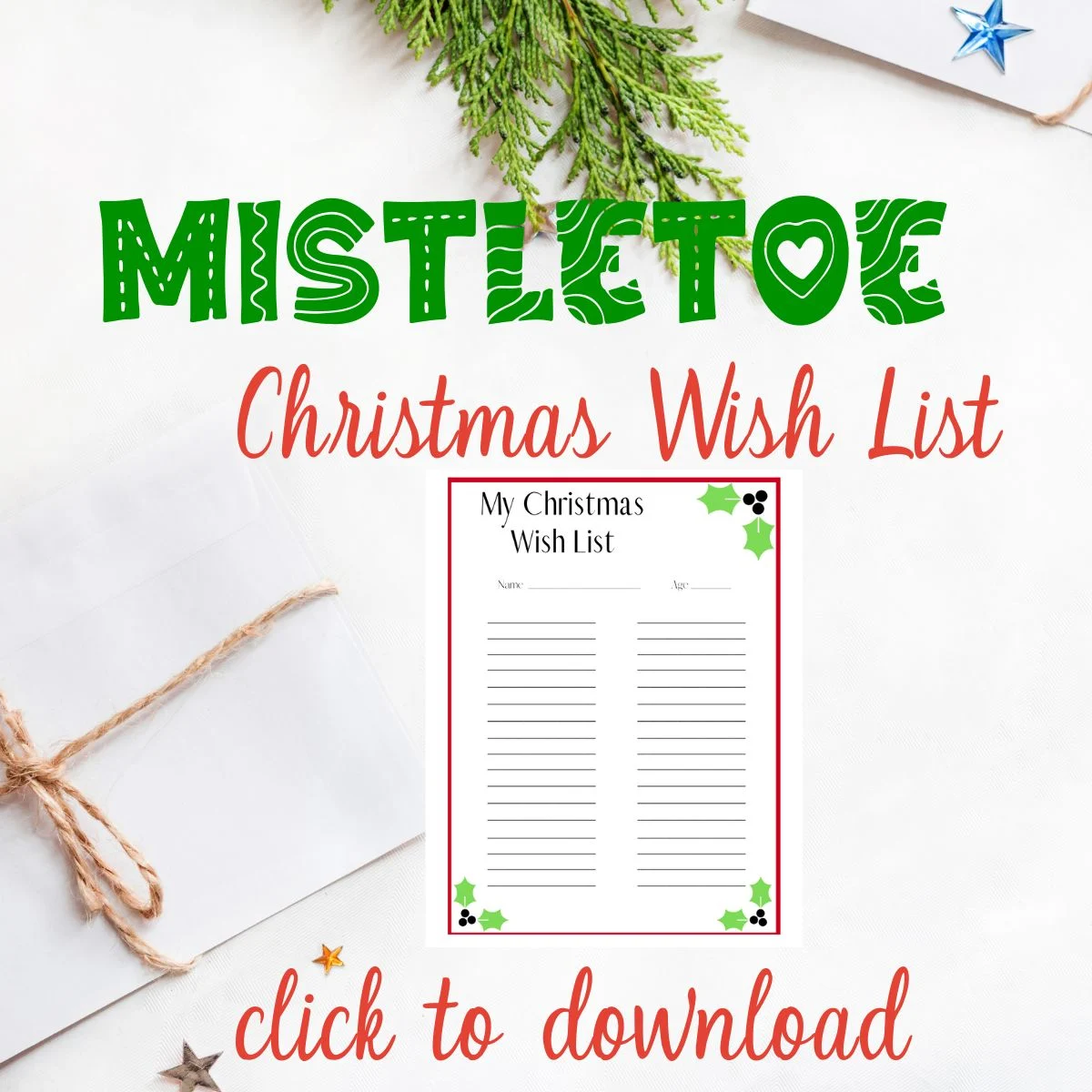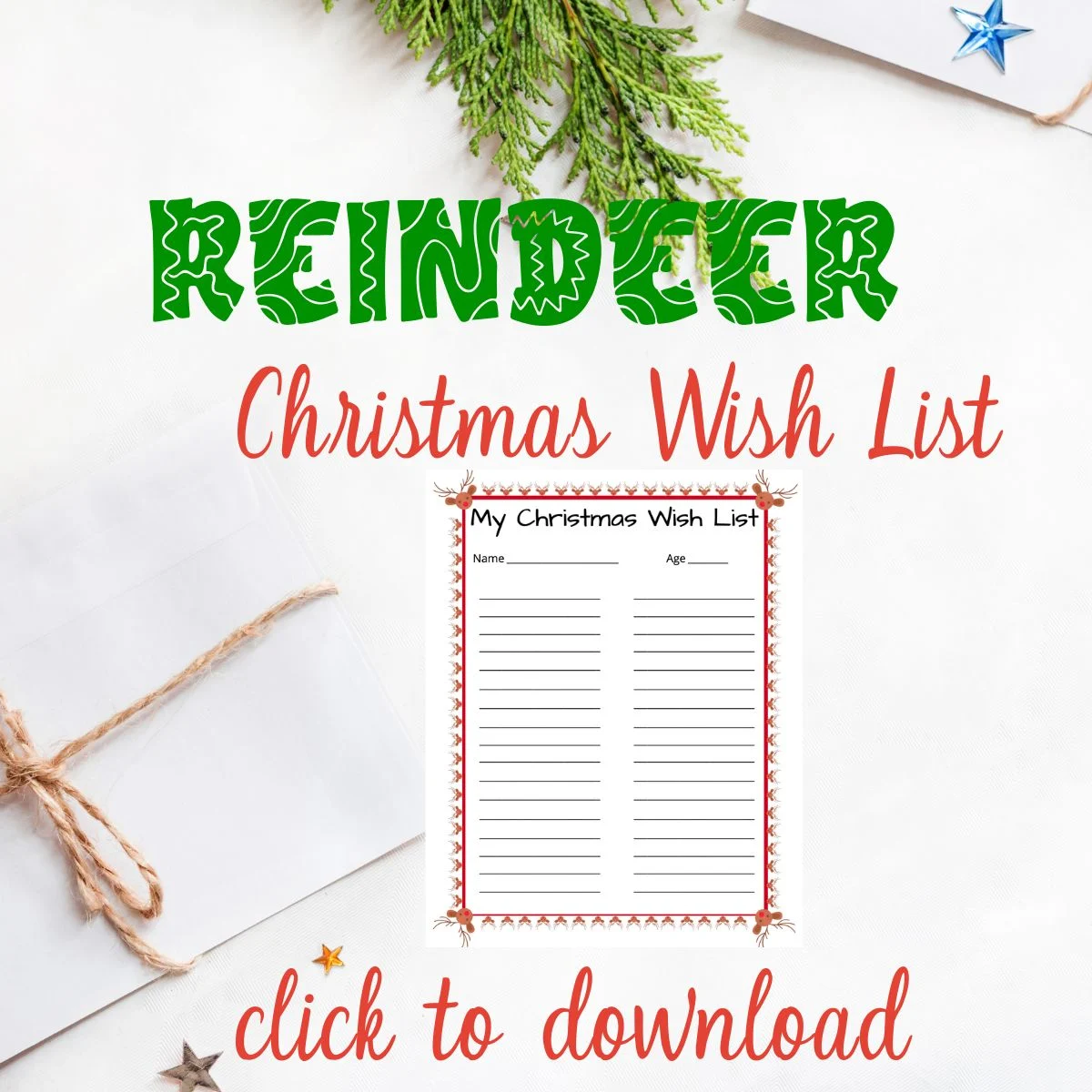 While you're in the holiday spirit, you can also grab these printable Christmas to-do lists to help you stay organized or star templates to cut out for some tree decorations.
Letter to Santa
You can also combine this activity with a fun letter to Santa, and really let their imaginations run wild with their wish lists.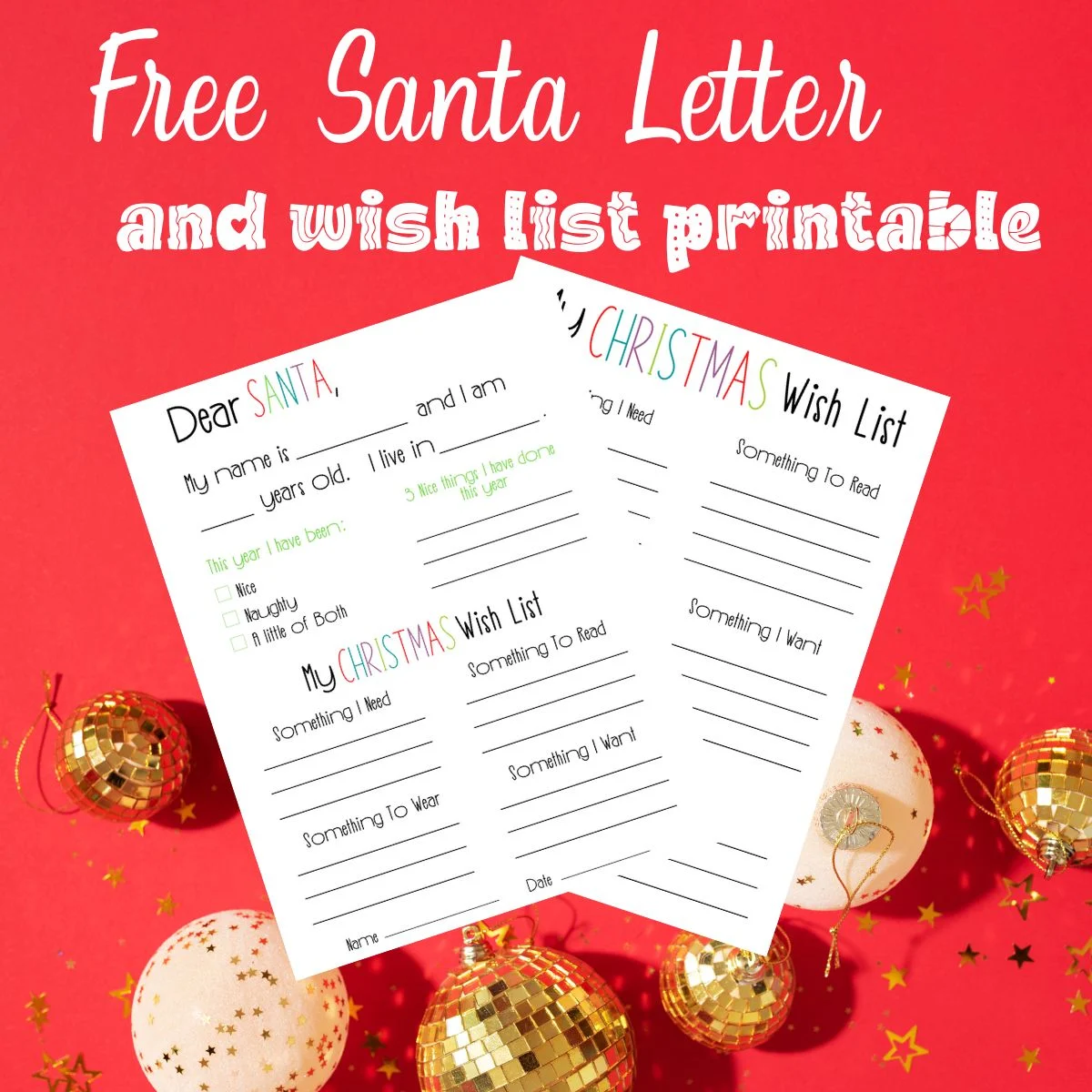 The holidays are also a great time to get your craft on! If you're looking for some fun Christmas crafts, check these out.
A Christmas craft for kids that includes learning and creativity!
Three Easy Christmas Centerpieces Using Ordinary Ornaments
Last Minute Christmas Gift Ideas For Neighbors
These Christmas wish list printables are a great way for children to work on their writing skills as well!